15 Ready-to-Use Lead Magnet Templates to Boost Your Marketing Campaigns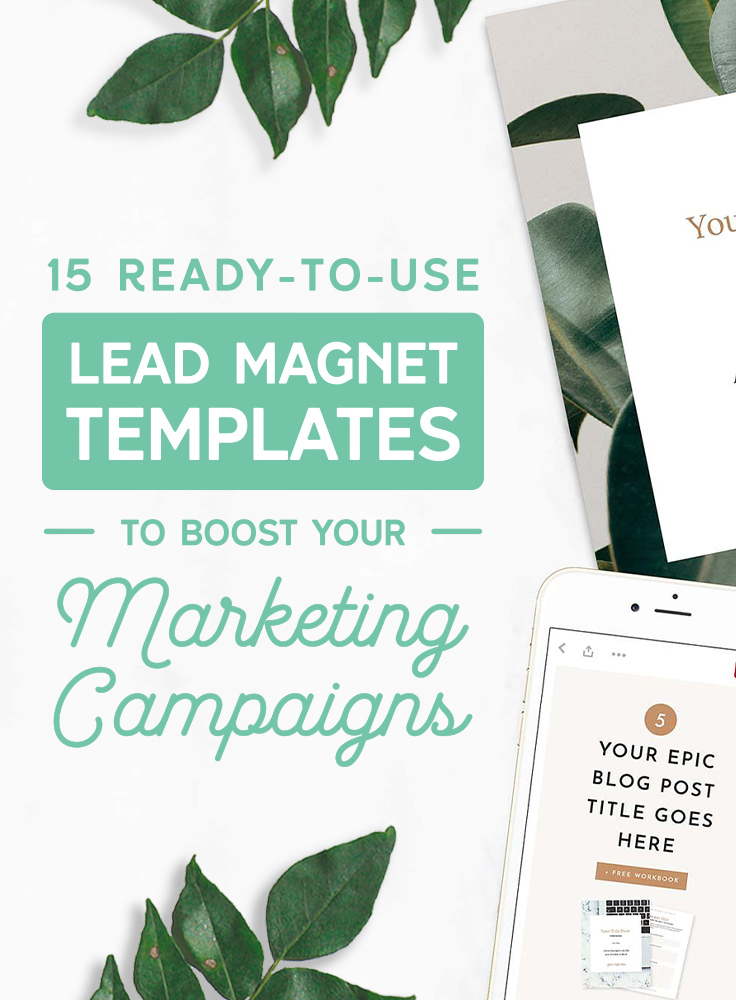 For online entrepreneurs, an irresistible lead magnet is an essential part of the marketing toolkit. Lead magnets (also called opt-in bribes) are free pieces of downloadable content, such as an ebook, worksheet or report, that are offered to website visitors in exchange for contact information such as an email address. These offers can take many forms and the collection below includes lead magnet templates for a wide range of websites. The Menu, Shopping, and Exercise Planner set features three InDesign templates for health, diet, and fitness businesses.
This worksheet template collection includes templates for goal setting, meal planning, and charting chores for fitness and lifestyle brands. All files come in both A4 and U.S. letter sizes and are fully customizable.
Available in two sizes, the Printable Goal Planner Bundle includes templates for setting short- and long-term goals, project planning, and more. All designs come in six color choices as printable PDF files.
This 10-page customizable ebook template comes with both Adobe Illustrator and InDesign files. With a clean design suitable for businesses of all kinds, the template includes links to downloadable fonts and a help guide.
The Natural Ebook and Workbook set for e-course creators includes 10 minimal pages for creating a complete ebook. The set comes as a fully editable InDesign file with included PNG color overlays for easy customizing.
The E-Course Worksheet Toolkit includes everything for creating a syllabus or course guide. The toolkit comes with a fully editable 9-page ebook template for Microsoft Word, plus course worksheets and PDF versions of all files.
With a clean, minimal design, the Boheme EBook Template set can be used as an opt-in for businesses of all kinds. The seven-page template is fully editable in InDesign and comes with a link for free downloadable fonts.
For use as an opt-in for online businesses of all kinds, this ebook template includes seven pages plus a cover page and is fully editable with Adobe InDesign.
The Fitness Bold Ebook Template includes a 12-page ebook template for fitness and health businesses and blogs, plus mix-and-match master pages and a calendar template. The InDesign file set includes all font links plus a help guide.
Designed for both PowerPoint and Keynote, the V2 EBook Template is a minimal, customizable ebook design for information-based businesses. The template set includes 16 pages with duplicate page layouts, free fonts, and a PDF help guide.
For inspirational businesses and bloggers, the Sacred Geometry Template set includes seven interior pages and a cover page featuring mystical sacred geometry designs. The template is fully editable in Adobe InDesign and comes with links to downloadable free fonts.
For beginning entrepreneurs on a budget, this Content Upgrade Kit includes templates for e-books, worksheets, and workbooks, editable in Apple Pages. The kit also comes with post templates for Twitter and Pinterest and a graphics pack, plus a how-to guide.
The Opt-in Freebie Template set includes InDesign and Canva templates for goal planners, checklists, title pages and more for lead magnets for lifestyle businesses. The set also comes with a pre-designed blog post opt-in and sidebar opt-in graphics.
The Fitness Ebook template is a fully editable 17-page InDesign template for fitness and health entrepreneurs. The template includes pages for meal and workout plans, recipes, grocery lists, and more, and includes sample files in JPEG and PDF formats.
With a minimal, versatile design, the Clean Workbook Template includes 8 pages for customizing in Microsoft Word and Apple Pages.
The Lead Magnet Toolkit Bundle includes a variety of premade ebook and worksheet templates for bloggers and infopreneurs. The set is fully editable in Canva, InDesign, and Photoshop.
Lead magnets help online entrepreneurs build email lists and brand authority. These ready-to-use templates have all the tools you need to create the kinds of ebooks, worksheets and online course materials that readers can't resist.
---
Products Seen In This Post:
Getting started with hand lettering?
Free lettering worksheets
Download these worksheets and start practicing with simple instructions and tracing exercises.
Download now!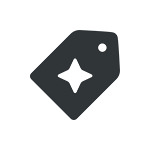 Creative Market