Moodboard Series: Academia Aesthetic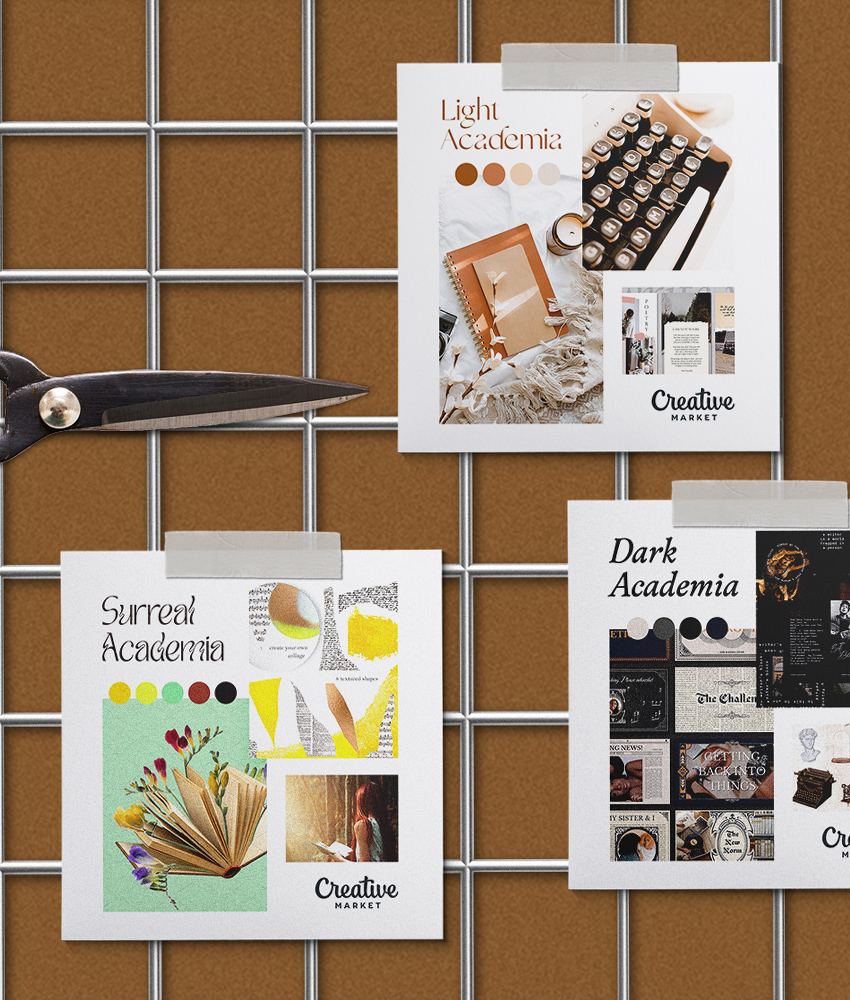 The Academia Aesthetic revolves around a deep love for paper, letters, and stories. This visual theme celebrates focused study and the gift of great writing. By extension, it also gathers inspiration from reading, stationery, and books in general.
The academia aesthetic is the answer to questions like what kind of environment supports a writer's creative flow? How do you immerse yourself in a space that reflects your love of books? If writing and reading are your passions, what's on your wishlist?
Dark Academia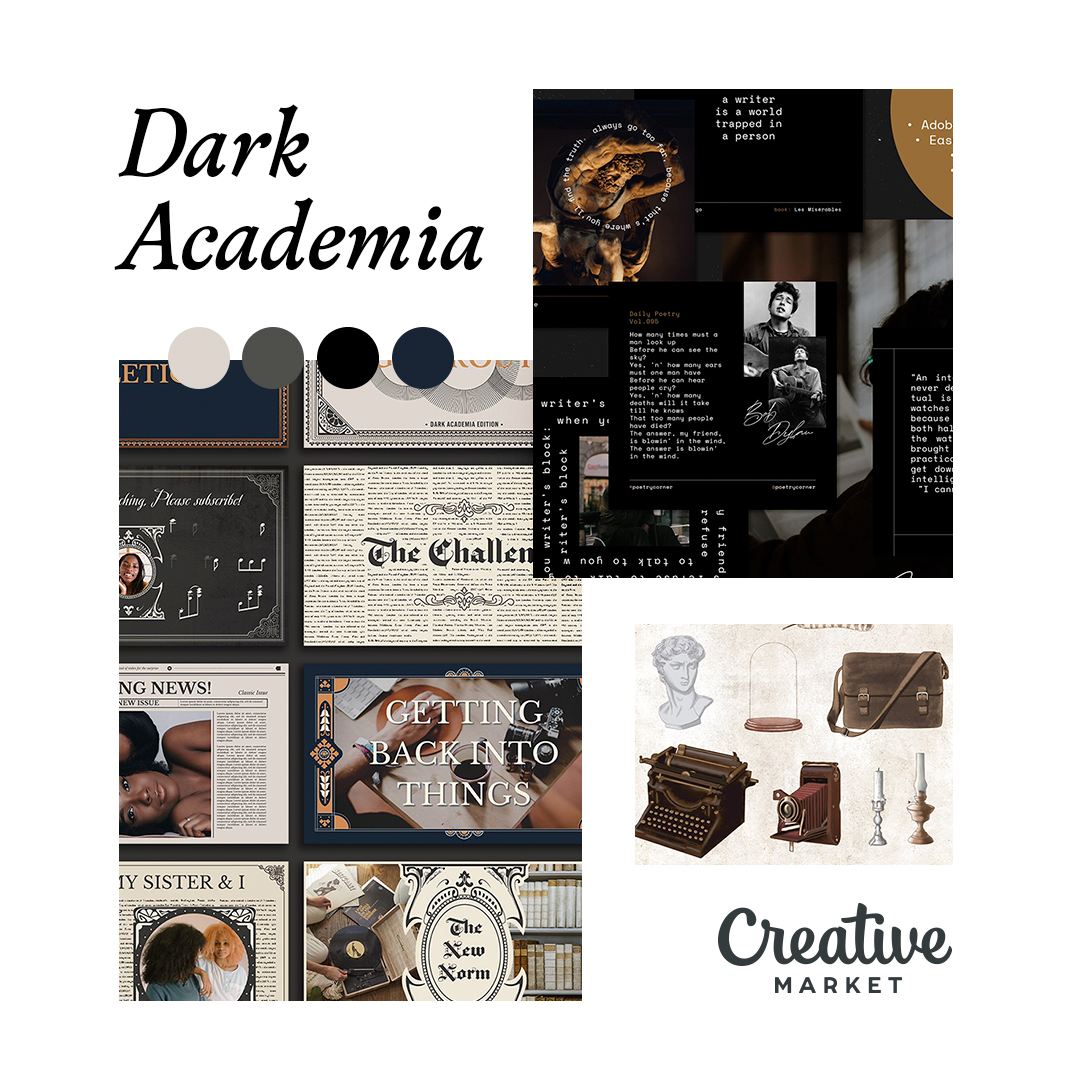 This is your classic scholarly, intellectual look. Think Dead Poets Society settings paired with Hogwarts' moody lighting. It's all about creating a study ambiance with dark wood furniture, busy desks, packed bookshelves, and vintage stationery. A few floral and candle accents here and there help frame the scene, which is purposefully cozy to allow a writer to focus for hours on end.
Color Palette: #dad4cd, #50504c, #000000, #222937
Light Academia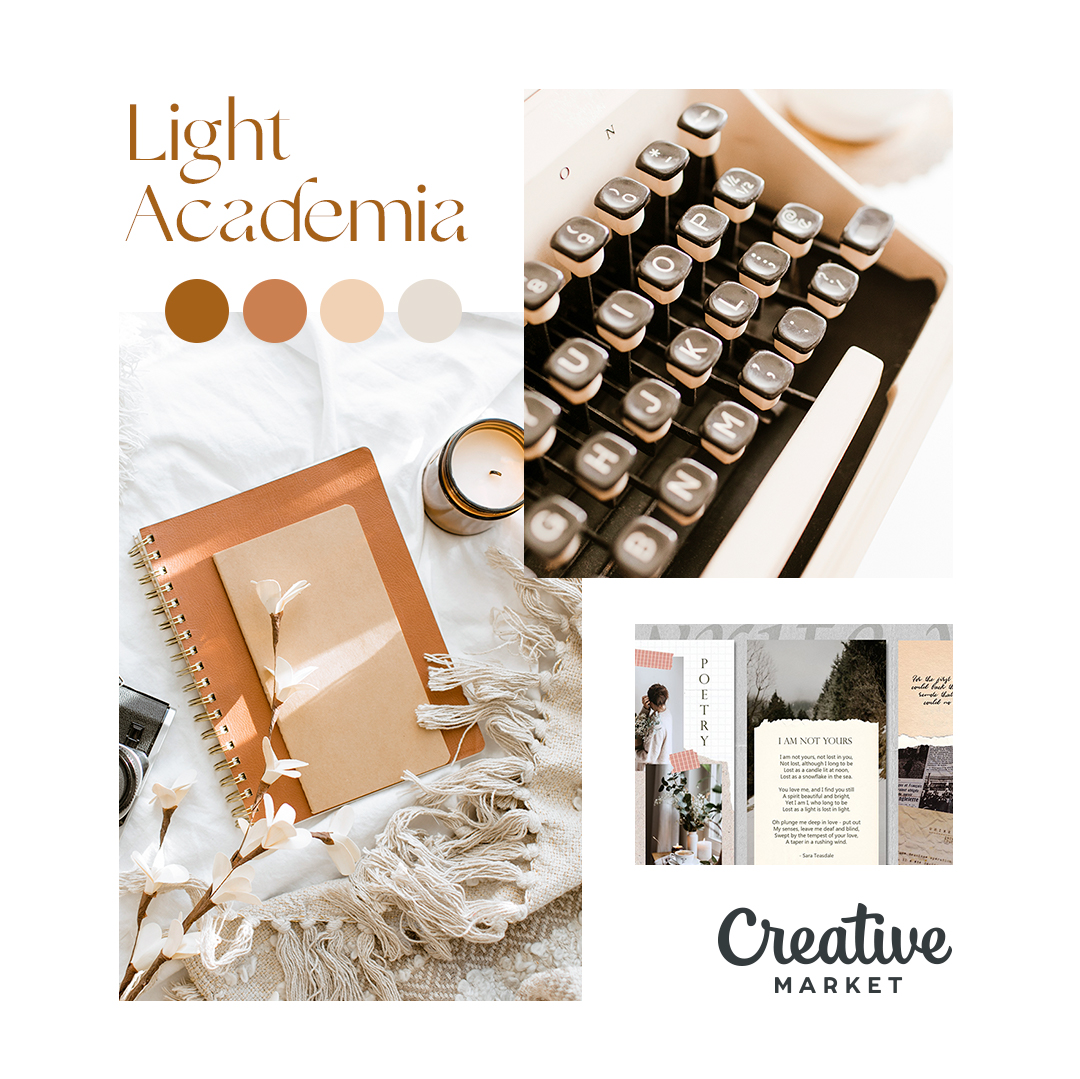 The distinguishing factor here is natural light. Rather than a library, these scenes feel like an artist's atelier. If Dark Academia takes place in Fall/Winter, Light Academia is distinctively Spring/Summer. Think of this aesthetic as a kind of lighthearted, outdoorsy take on slow sessions spent reading or writing. The whole look is reminiscent of a quiet morning reading next to some comfort snack of choice. This flavor of the academia aesthetic is also closely related to Cottagecore, a trend that we've explored here before.
Color Palette: #946124, #b87f54, #e8d1b5, #e3ddd3
Surreal Academia
Same bibliophile, you're just inside their dreams now. Just like there's space for different genres in literature, there's a highly whimsical take on the classic academia aesthetic. Surreal Academia is all about fiction and imagination — nothing is off-limits: collages, fairy tales, gnomes, witchcraft, and magic.
Color Palette: #e6d232, #b87f54, #e8f258, #884739, #2a201d
If you'd like to explore other variations of this look, check out themes like Romantic, Forest, Art, and Classic Academia.
What's your favorite Academia Aesthetic?
Forced to spend more time inside during pandemic lockdowns, many found refuge in the limitless world of books. Reading and writing on actual paper can become essential creative outlets when feeling overwhelmed by screens. Academia Aesthetic scenes feature a carefully selected mix of lighting, typography, and paper objects. In doing so, they capture the quiet joy of getting lost in a great book or releasing one's own writing in a state of absolute flow.
If you enjoyed this article, explore other visual themes in our Moodboard Series.
Laura Busche
Brand strategist. Creating design tools to empower creative entrepreneurs. Author of the Lean Branding book. MA in Design Management from the Savannah College of Art and Design (SCAD).
View More Posts