New Shop on the Block: Design Surplus
Hi! I'm Jade Newman, a 25 year-old designer, currently based in Wellington, New Zealand. Originally, I'm from just outside London, but I moved to New Zealand about a year ago. I create hand-drawn resources like fonts, logos, and icons for graphic designers. I'm also the founder and owner of the Creative Market shop, Design Surplus. "New Shop on the Block" is a series that introduces you to the finest new shop owners in the Creative Market community. Help us give these talented individuals a warm welcome!
Something That Stuck
I've never really seen myself as particularly creative. I've always wanted to learn more about anything that I've found interesting, whether it be snowboarding, t-shirt printing, or photography. Still, I tend to get bored once I acquire a skill, and, before I know it, I'm off to the next one. Drawing and design are different. They've always stuck. I suppose it's because there are no limits when it comes to these areas. Illustration and design trends are constantly changing; there's always something new to learn.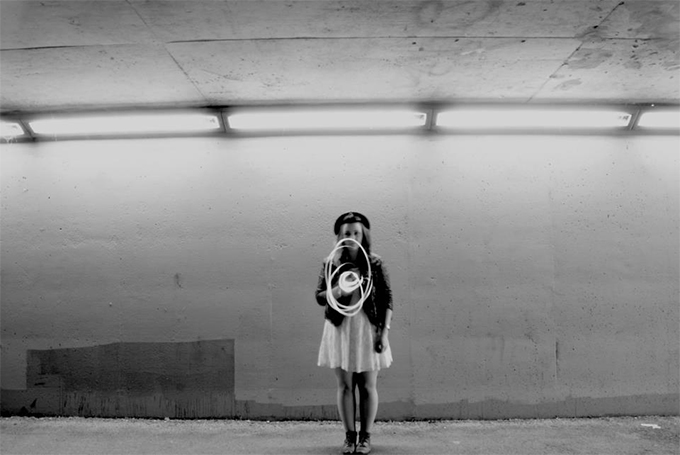 Working For A Living
As I said before, I recently moved my entire life half-way around the world. While this may sound thrilling, it started out as a story of necessity rather than adventure. I jumped from a design job in London to a job as a signwriter in Queenstown. Soon after, I moved to Wellington, a city with more stray graphic designers than dogs. Suddenly, I found myself struggling to find a cushy 9-5.
I had owned an Etsy store in the past selling greeting cards, art prints, and t-shirts. Obviously, with the extra time I had on my hands, I was keen to start another online design store. Unfortunately, with traveling from the UK to America, and then New Zealand, I quickly realized I didn't have the storage space to sell physical items. After that realization, I decided to focus on digital goods. With nothing else to do, I started to create work for myself. I made things I wanted to make and sold products I would buy myself.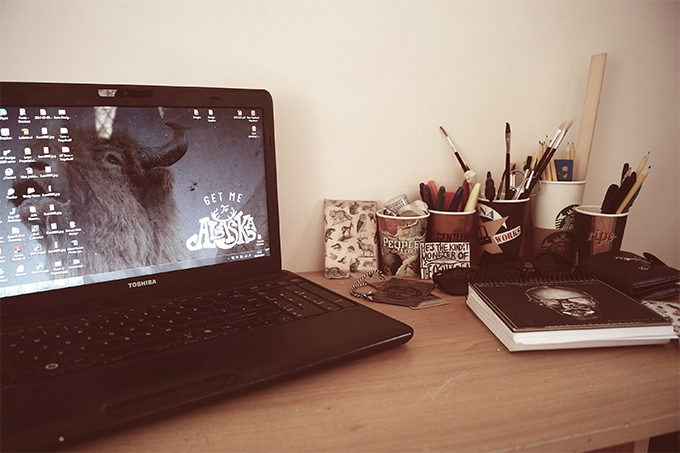 I never would have had the time to create any of those things if I had had a "normal job". So, as it turns out, what seemed like an impossible situation was actually a huge opportunity! Honestly, if I hadn't decided to switch my perception and see it that way, I likely would have gone back to my old job in the UK.
A Refreshing New Community
Creative Market has been such an incredible platform and resource for me. Through it, I've been exposed to a lot of different design styles. Everything on the site is inspirational. In my daily freelancing work, I'm always hired for retro and vintage design, so I spend my days surrounded by designs and assets that only fit into this category. It's refreshing to head over to Creative Market and see a variety of work from designers that I may have never discovered if it wasn't for this site. Being a part of the Creative Market community has also pushed me to learn new techniques and software. For example, I've started designing fonts, which is something I've always wanted to do.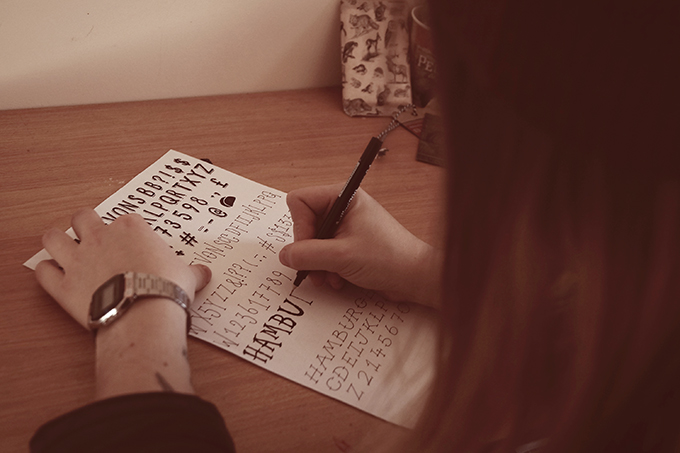 In fact, I recently added my very first font product, Gentleman's Poison, to my shop. I've been a bit obsessed with old apothecary labels lately and I wanted to do something in that style. The icons and Edgar Allan Poe quotes really brought together the Victorian gothic theme I was trying to achieve. People have responded so well to it. It's always quite nerve-wracking when someone reviews your product. So I was chuffed (and relieved) when I got the thumbs up from customers. That kind of validation helps you out on days when you're doubting yourself.
Creating New Products
The income I gain from Creative Market means I'm able to drop some of my more difficult clients. In turn, this leaves me with more time to spend on Design Surplus. As I continue to grow my shop, I'm constantly trying to approach things as a buyer as well as a seller. I want to add as much value to each pack I sell as I possibly can. Being a freelance designer, I'm often looking for ways to save time, and I'm sure I'm not alone in that. So, if I can create filters and ready-made hand-drawn icons that will help other designers, I'm more than happy to do so.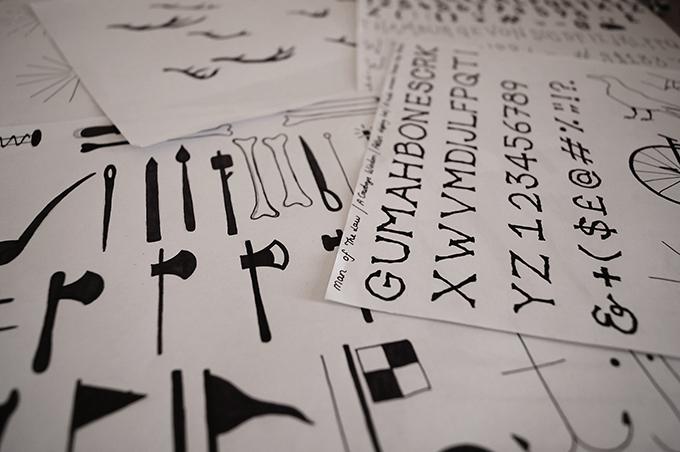 When it comes to developing ideas for my next products, I always note down any words, pictures, logos, old signs, or anything else I see that inspires an idea. I'm often inspired by antique items and all things woodland. I could browse around musty antique warehouses for hours and camping is one of my favorite hobbies. Once I find a bit of inspiration, I research my idea online, and, if there's a need for it, I get to work. I have a notepad filled with lists of ideas for new products and I'm slowly ticking them off.
Next on the list are some more wilderness inspired vector icons. After that, I'm planning on creating some photography based logo mockups. All the images will be taken here in Wellington and will enable designers to mock up or display their logos or typography in a pretty unique way. From what I can see, there's no mockup quite like these on Creative Market, so hopefully people will find them to be pretty handy.
The Encouragement I Need
I'm so glad that I decided to stick it out, even when jobs were scarce! It was rough at first, but I'm always encouraged when I check my email and see that I've had more Creative Market sales. After a tough freelancing day with awkward clients, those sales are really a confirmation that I'm doing something right.
Getting started with hand lettering?
Free lettering worksheets
Download these worksheets and start practicing with simple instructions and tracing exercises.
Download now!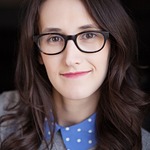 Kelley Johnson
I'm an ex-schoolmarm who is excited about all things creative. Photography makes me smile and when I find a new-to-me dress that fits just right, it makes my day.
View More Posts