New Shop on the Block: Lera Xendzova
For Valeriya, being an artist is something that she has always wanted for as long as she can remember. It all started when she noticed how she couldn't pay attention in her classes and often found herself doodling. As the years went by, she practiced her craft with a specialization in graphics and watercolors and opened a shop on Creative Market. Today, we got the opportunity to speak with Valeriya about her creative journey.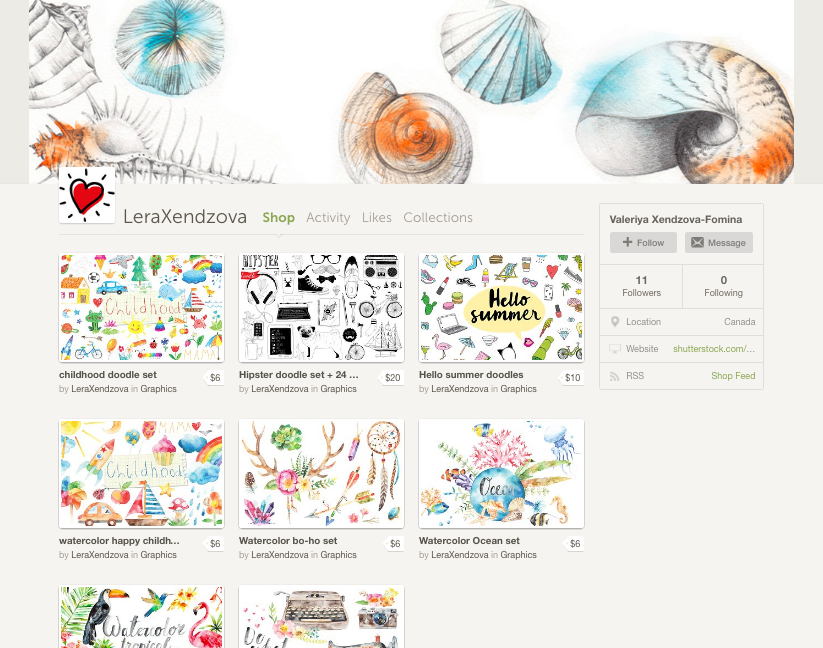 Can you start off by telling us a little bit about yourself and your story?
My name is Valeriya Xendzova-Fomina, but my friends call me Lera. I was born during the USSR (Union of Soviet Socialist Republics) and grew up in Almaty, Kazakstan but now live in Montreal, Canada. Although I've been a graphic designer for quite some time now but only worked in the online space for three years. When I first opened my shop on Creative Market, I was very happy because I saw it as an amazing opportunity to keep pursuing my passion of drawing while maintaining a steady income to raise my kids.
How did your creative journey start? Is this a path you always knew was meant for you?
Honestly, I've been drawing as long as I can remember. When I was a little girl, I always crafted small gifts for everyone I knew and drew in my classes at school instead of listening to teachers. I think that was when I started to realize creativity would be my way.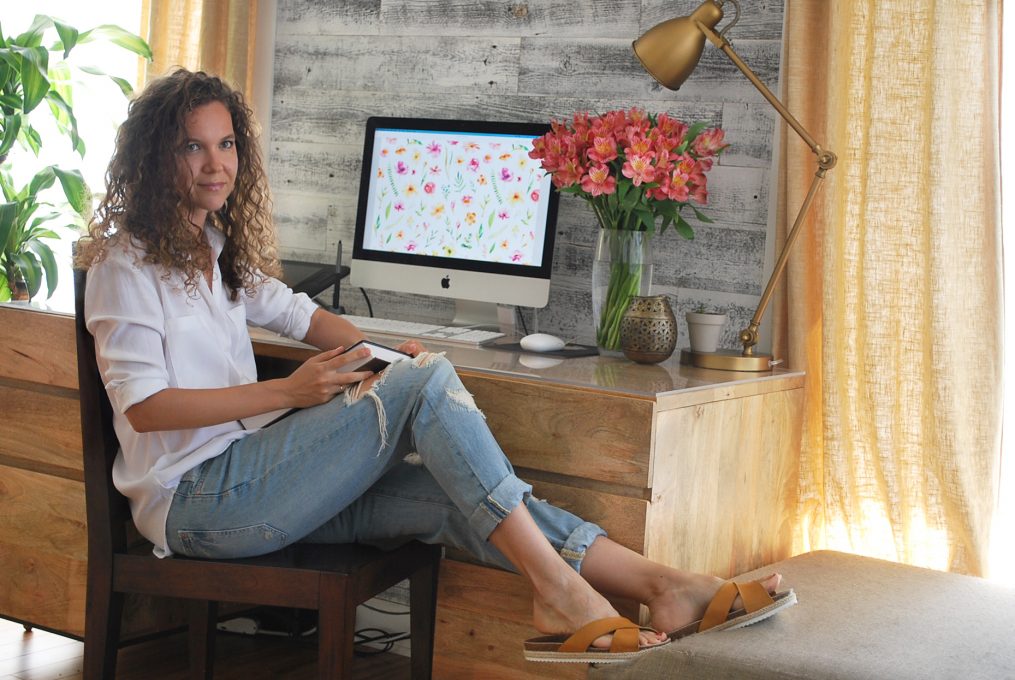 As an artist, were you self-taught or did you have a formal education?
I had a formal education. I finished my undergraduate years at a fine arts college then went on to get my masters in graphic design.
Out of everything you do, is there a specific medium that you like to focus on?
There are actually two mediums that I like working with the most—watercolor and graphics. Speaking of watercolor, I love to draw everything that is related to the nature, especially flowers, birds, animals, and landscapes. In graphics, I adore doodles. I can turn anything around me into a doodle, no matter what it is. I find it really sweet and amusing on my part.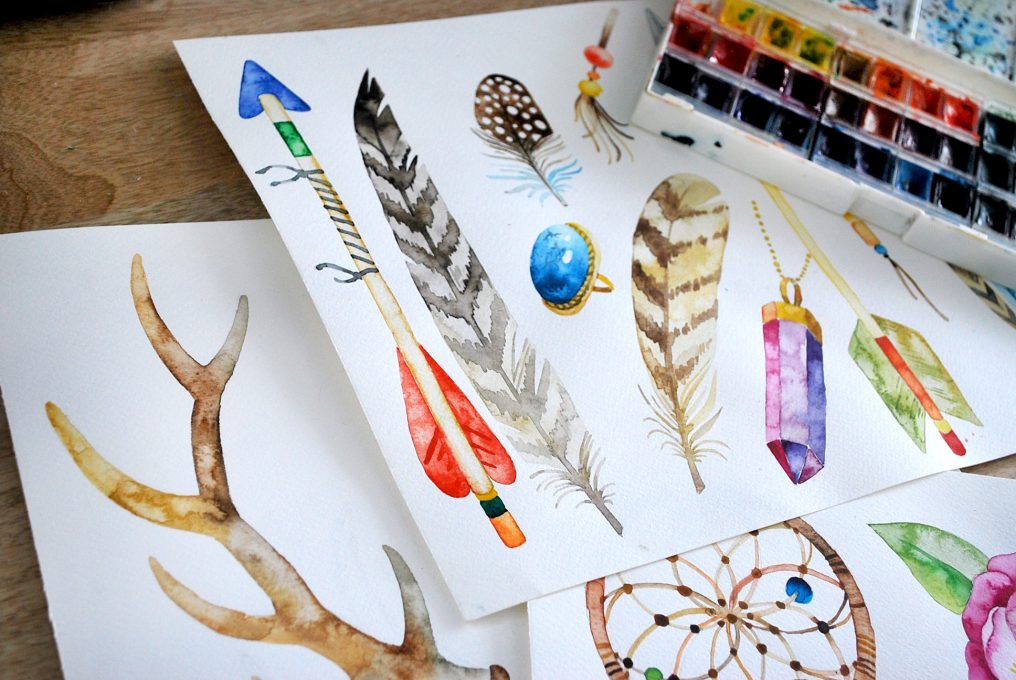 What's the inspiration behind your creativity?
Like most creative people, I find inspiration in the beauty of the world that surrounds us. The main sources for me are traveling, long walks in the park, relaxing music, and reading—nice weather and good sleep, too!
What has contributed most to your growth as a creative?
While in university, one of my professors constantly repeated that we only needed two percent of talent and the rest is hard work in order to become successful. Continuous efforts in mastering your craft will bring you to desirable results.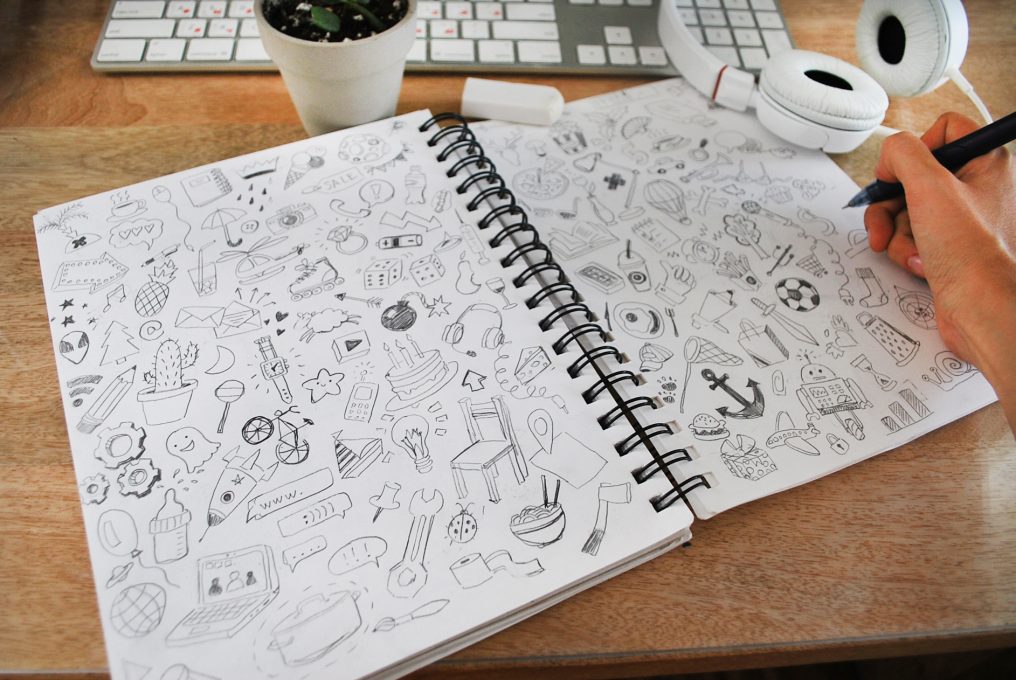 Can you explain the process that you go through when designing something?
The first step is to choose a theme then select symbols and objects to focus on. Despite having a tablet, I prefer to start my sketches in the old fashion way. Depending on what kind of image it will be, I either use Illustrator (vector image) or Photoshop (watercolor).
What's your most favorite project so far and why?
My favorite project is Watercolor Craft + Flower Set. This particular set contains several vintage objects, and I really like the antique pieces because each one has a story. It also helps that there are a lot of flowers in this set, which is something I love.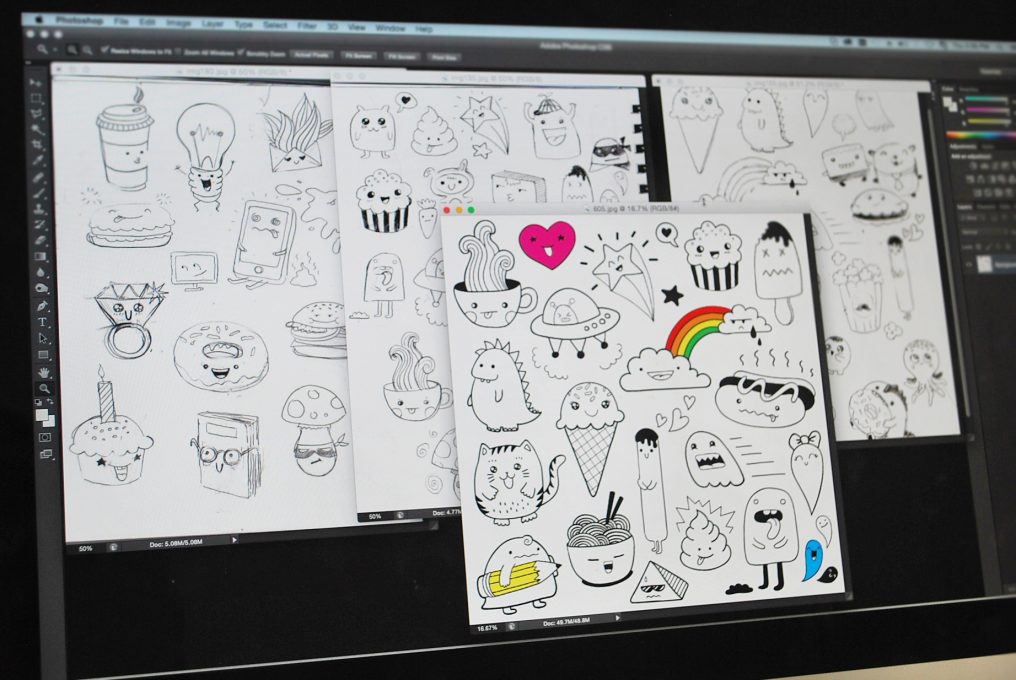 How did you and Creative Market find each other?
I found Creative Market through my artistic curiosity and the help of modern technologies (search engines, haha). When I saw how many talented and hardworking people were creating such amazing projects through an easy-to-use platform, I wanted to join them as well. I passed my entry "exam" on the second try (for those who don't get accepted—don't give up!) and now I'm a happy member of the community.
What made you decide to take the leap and open a shop on Creative Market?
It was an opportunity to have the freedom to create what I want in the way that I like, which is a huge change from my previous experiences as a designer at big companies. Another huge benefit that I enjoy is how I don't have to be place-bound or time-bound.

What's your favorite thing about being a part of the Creative Market community? Have you found it beneficial to you?
I think it's great to be surrounded by people doing something amazing that can have the effect of inspiring you to achieve bigger goals. The Creative Market community is an amazing way to make friends, have interesting discussions, and help one another. I joined a few weeks ago and can already see myself as a part of it.
As a new shop owner, what do you hope to achieve on Creative Market?
I can't find better answer to this than a quote from Confucius, "Choose a job you love, and you will never have to work a day in your life." I hope to be able to continue following my passion through Creative Market and never stop.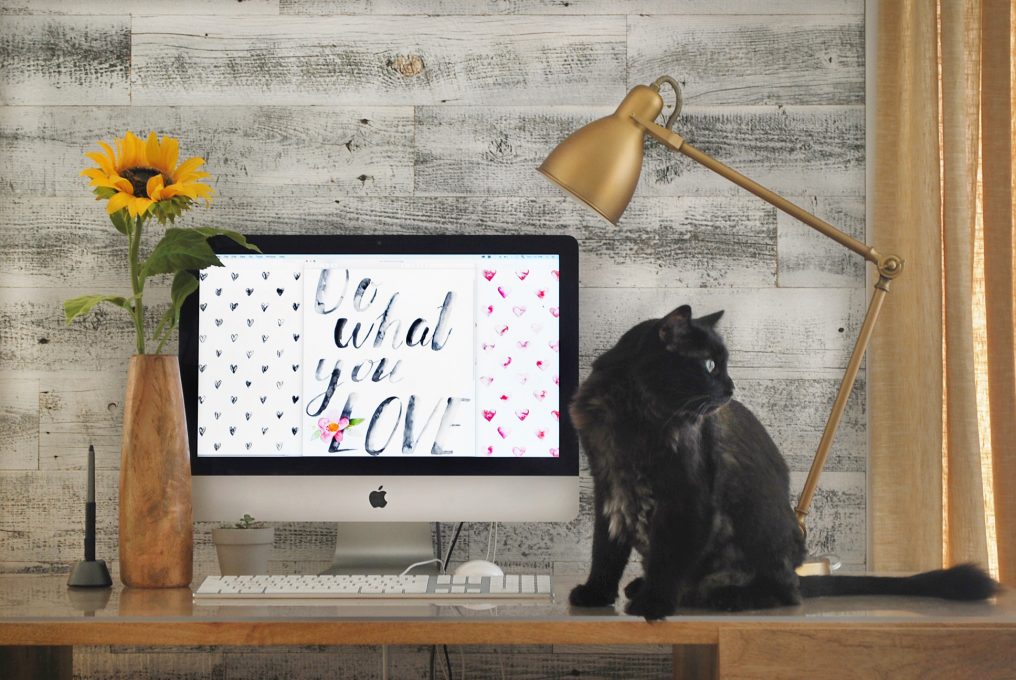 Do you have any exciting projects that are currently in the works?
I just started working on a Christmas watercolor set and hope to have it done in the very near future.
Looking back on your creative journey, is there anything you wish you could have done differently?
I have a long list, but seriously speaking, I think everybody has steps or decisions in their life experience that they wish they could do differently and I'm not an exception. The past is the past, so the best that I can do is learn my lesson and move forward by concentrating more on the present and future.
What's one piece of advice you would give to your younger self?
Actually, I've got two—travel more to try to visit as many places as you can and start to working for yourself earlier.
Keep the conversation going!
This chat doesn't have to end here! Can you relate to Valeriya's creative journey or process? Did you learn something new? Chat with Valeriya in the comment section below.
Products Seen in This Post:
Getting started with hand lettering?
Free lettering worksheets
Download these worksheets and start practicing with simple instructions and tracing exercises.
Download now!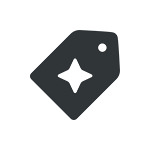 Creative Market