12 Photo Wall Design Ideas and Inspiration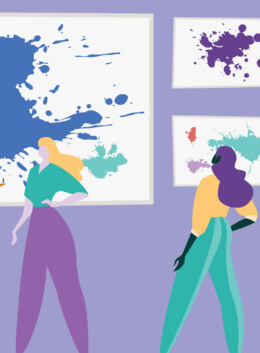 Photos as part of wall decor have always been an easy way to spruce up your space, whether in the form of old-timey paintings, vintage frames or Polaroids. Playing with photos on your wall can be a great way to practice curating creative ideas or to honor your loved ones through a gallery of your favorite photos together.
But what makes a good photo wall?
Considerations for Making a Photo Wall
While going ahead and choosing your photo frames and adding them immediately to an entire wall space isn't a bad idea, here are a few considerations for making your photo display without any crafter's regret after. You don't want to spend hours setting up an arrangement for your fairy lights only to fall short on space or be stuck on what photos you'll want to put up.
Location.
Where you set up your photo wall can influence your collecting and curating decisions. Some popular locations for a family photo wall include hallways, staircases or a living room for high-traffic areas. Photo walls of family members in the office and bedroom are common decoration staples as well. If you're creative, you'll want to have an inspirational mood board photo wall in a space that you can see the most while you work — without clashing with your wall color. Outfit planning or vision-board style gallery walls are great for bedrooms as well. Always remember that locations can set the mood for your photo wall to bring the space together.
Measure.
If you've decided which area of your space you want to dedicate to a photo wall, how much of that should it encompass? Are you looking to cover a corner, highlight a shelf or dresser, add home decor to a dining room or share a linear timeline of events? Having an idea of how much space you'll want to cover can give you an idea of how many photos can go into this display. You'll be mindful of the dimensions of the pieces you might want to mount.
Collect.
You probably have a lot of photos and prints around your space, whether spread out in photo albums or maybe in memento boxes. If not, scan your spaces and gather them up! Group your pieces into categories — specific events, family photos, decor ideas and other natural combinations that make the most sense. Figuring out the arrangement comes after knowing what you're working with.
Curate.
Probably the hardest part is taking a collection that you want to work with and choosing the favorites that you'll want to mount on your gallery wall. Your criteria for choosing which photos make the cut can vary depending on your choice of the theme, but there are no hard-and-fast rules for this. If it sparks joy and fits the space, go right ahead!
Count.
Depending on which wall decor idea you decided to work with, the amount of space you've dedicated for this photo wall can dictate how many photos you can include.
Pro tip: If you want a specific arrangement such as same size photos forming a regimented shape, an even number of photos or wall art would work best. For more random or arbitrary arrangements, an odd number of photos would be better.
Frame.
Once you figure out the arrangement of your display, it's time for the heavy lifting — unless you're opting for simple adhesives to mount your photos. Framing your family photos can be a tricky business depending on the overall look of your photo wall. Do you want your photo frames to be a statement piece, or do you want them to blend in with the interiors of your room?
Here's a quick rule of thumb:
Scandinavian-style interiors — black-and-white or neutral frames
Minimal contemporary or industrial spaces — black-and-white picture frames
Creative or sentimental collections — a combination of warm lighting and earth-tone frames that add texture
Small spaces — a grid or magnetic board
All this can seem pretty overwhelming, but we do have more visual examples for you to check out.
Cool Picture Wall Ideas To Start
When you create a gallery wall, the possibilities are endless for whatever decor ideas you may have in mind for your space. While photo walls are created by and for your own satisfaction, you can check out the following mock-ups for inspiration.
Memory Photo Walls for Your Bedroom
Family portraits and your favorite photos from your best vacations aren't limited to the main living space but are also an excellent, inexpensive way to keep your loved ones in your memory. These mock-ups are only a handful of the photo decoration ideas that highlight your experiences with the best people in your life.
Reference Art Ideas Picture Wall
If not for curating your happiest moments, photo walls can also be used to display your best work through art in frames or print photos. You can opt to use this to showcase your work, recreate a small wall gallery or highlight your favorite wall art pieces in a few choice frames.
Mood Board as Decor Picture Wall Ideas
Mood boards notoriously use mixed media as the main highlight of their visual appeal. Combining photos, color swatches and related photos that evoke a specific vibe, this photo wall idea is used the most by creative magazines that want to preplan how they want their message to be received by their audience.
A mood board as your own personal photo wall can be used as a vision board of the ideal life and self you want to capture into a visible goal that you can change to your whim.
Professional Picture Wall Designs
Photo walls can also be a wonderful way of highlighting a workplace culture without putting off your potential clients when they visit the office. Depending on your specific industry, a carefully curated gallery wall can be a calming focal point for whether you want to welcome your team to the office or to give yourself a boost in your own home office. Black-and-white frames are typically preferred over bright colors. Such a monochromatic motif attracts attention without being distracting.
Outfit Planning Photo Wall Ideas for Your Bedroom
This might be a little more specific out of all the photo wall ideas we have so far, but this is a personal take on the ideas behind a reference art and a mood board. You can work off of your Instagram photos to find recurring themes of what you gravitate to in your outfits. Do you enjoy bold statement pieces, a vintage look or a certain color scheme? Creating a vision board of your favorite outfit combinations can be a gallery wall of its own, informing you of the pieces you want to invest in to complete your dream wardrobe.
However you'd like to make your own photo wall, you can never run out of wall decor concepts and organization ideas by checking out more of our content.
Whether you want to make a photo wall or learn to use mock-ups for other design projects, feel free to sign up here for more tips and tricks to spice up your everyday life with fun reads that can help inspire your next creative project.
Getting started with hand lettering?
Free lettering worksheets
Download these worksheets and start practicing with simple instructions and tracing exercises.
Download now!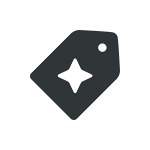 Creative Market