50 Sites to Get Your Daily Dose of Color Inspiration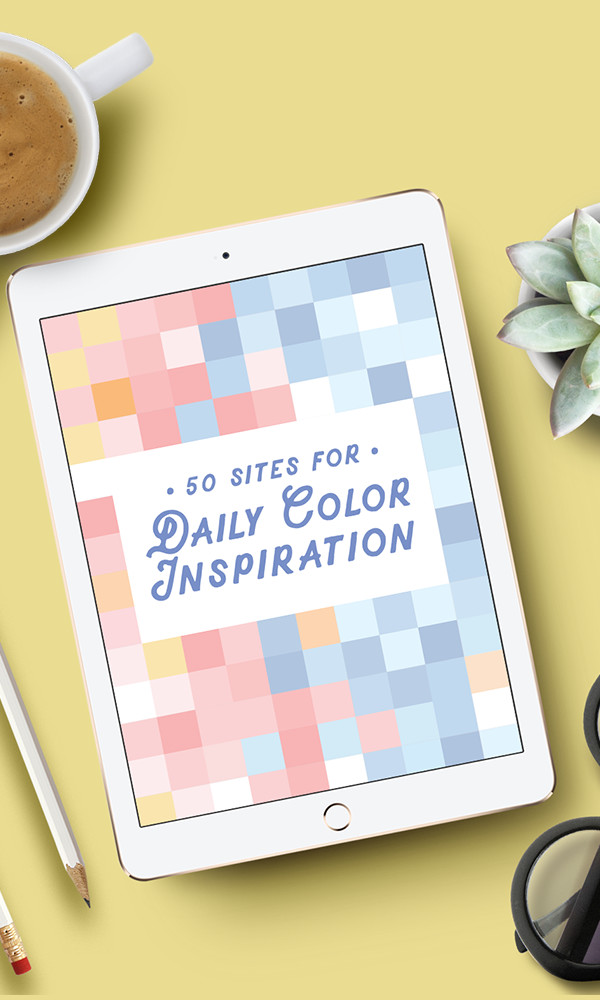 I tend to be color blind. Not in the literal sense. Well, okay, maybe in the literal sense. My wife and I have an ongoing argument about whether something is blue or grey. Apparently I always think blue, particularly when it comes to those borderline shades. You know, something along the lines of "misty morning". It's a grey haze, she'll say. You mean hazy blue? I'll respond. Perhaps this all stems from the fact that blue actually is my favorite color. Which leads me back to being color blind. While I might have some trouble differentiating between shades, the truth is that when it comes to design, I tend to design towards my favorites. I love blue. Earth tones. Soft hues. And always classic black and white. I know, fancy, right? But every now and then I'll have a client that likes color combos that fall outside my circle of trust. Because of this, I'm always on the lookout for inspiration that gets me out of my routine. Here are 50 websites for color inspiration that should cure even the most ardent lover of the rote. I've divided the list into two parts. Part 1 features tools for inspiration—places you can go to create, discover, and manipulate color palettes for your next project. Part 2 is all about the aesthetic—websites that showcase colors in a vibrant, beautiful, or inviting way.
Part 1: Tools for Inspiration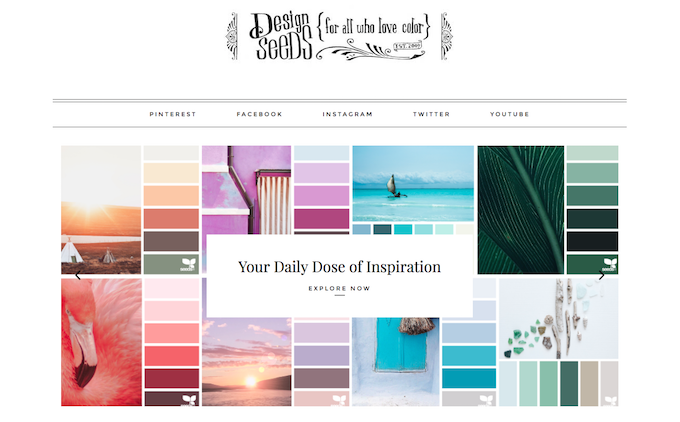 Design Seeds is just plain beautiful and a personal favorite. With subtle tones and hues inspired by nature, the site is an experience on its own. You can also follow them on Instagram for your daily dose of color.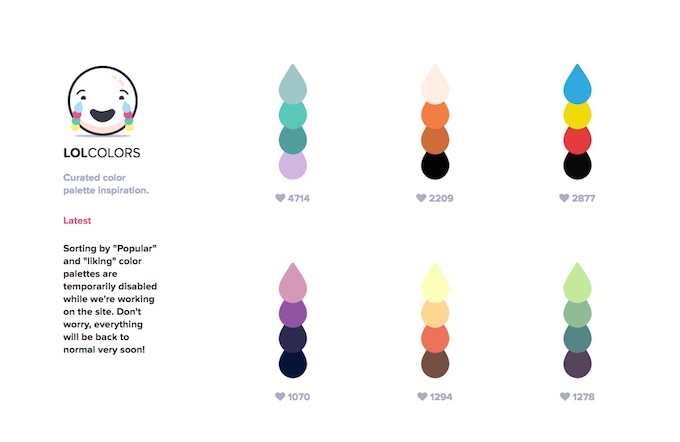 Happy tears of color! Welcome to lolcolors. That is all.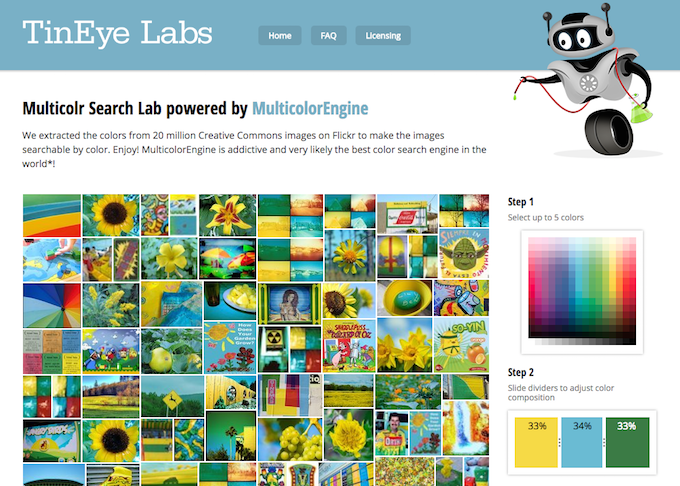 This website allows you to add up to five colors to a palette, and then it automatically searches Creative Commons for images that match the color profile. While the image quality and variance can change greatly, it's a nice start if you find yourself seriously in a color bind.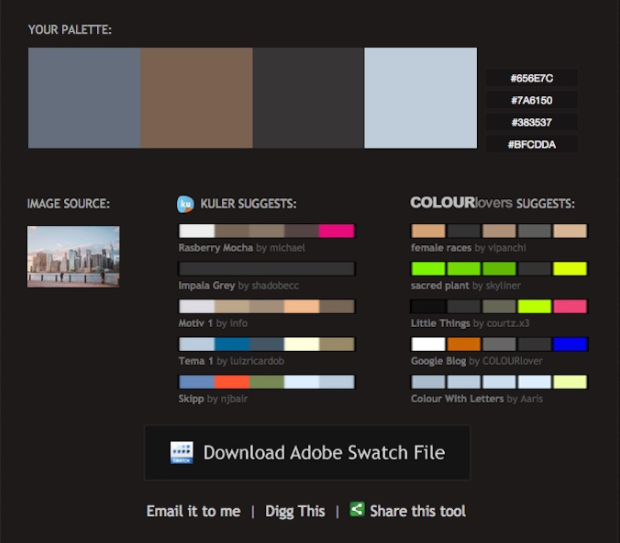 Created by Mailchimp (who knew, right?) Pictaculous creates suggested palettes based off user uploaded images. This is such a great tool when designing websites from client photos. Just upload and design away!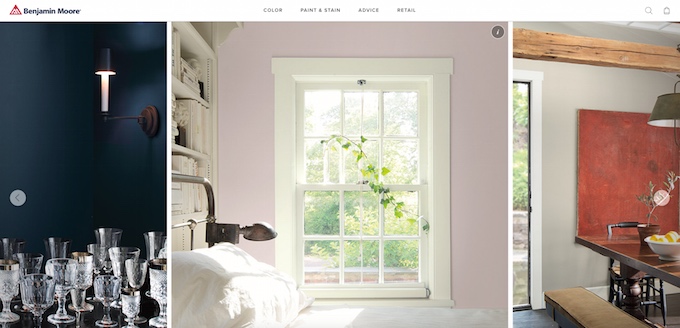 While I normally would steer away from interior design for inspiration (opting instead for the natural world) Benjamin Moore does such a great job with their color options that it had to make the list. Plus, they've also outlined their color trends for 2017. It's worth a look even if just for the photos.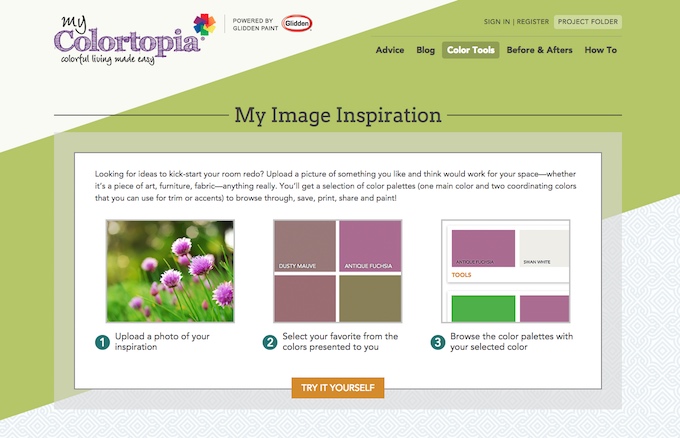 I love the imagination gallery from Glidden. Using photos as a base, you can not only select a given photo, but further refine the selection within the photo to develop your own custom palette. Once it generates a palette, you can then select individual colors for additional color matching options.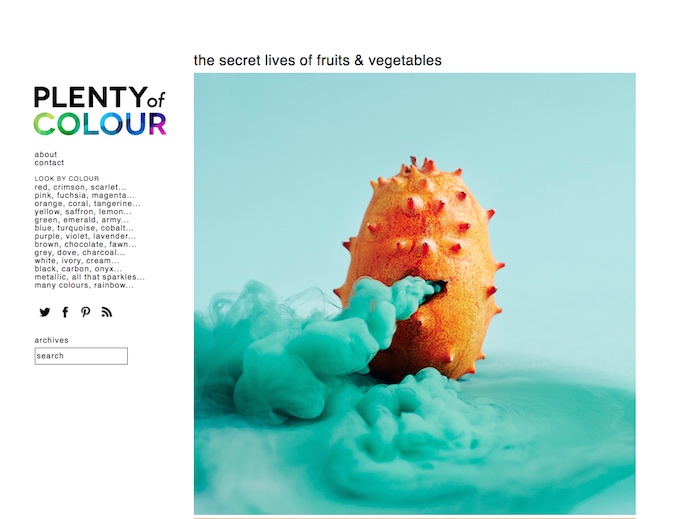 Out of Vancouver, BC, Plenty of Colour is a beautiful homage to a life of color. From the abstract to the experimental, this site is sure to please.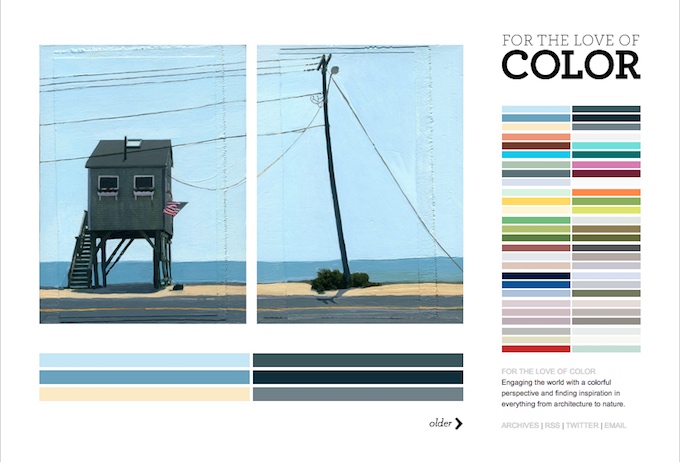 A lovely little site! Literally, it's like real small which seems odd in a 2017 wide-format world. Base colors are paired with a photo and a color palette. Simple. One page. Perfect.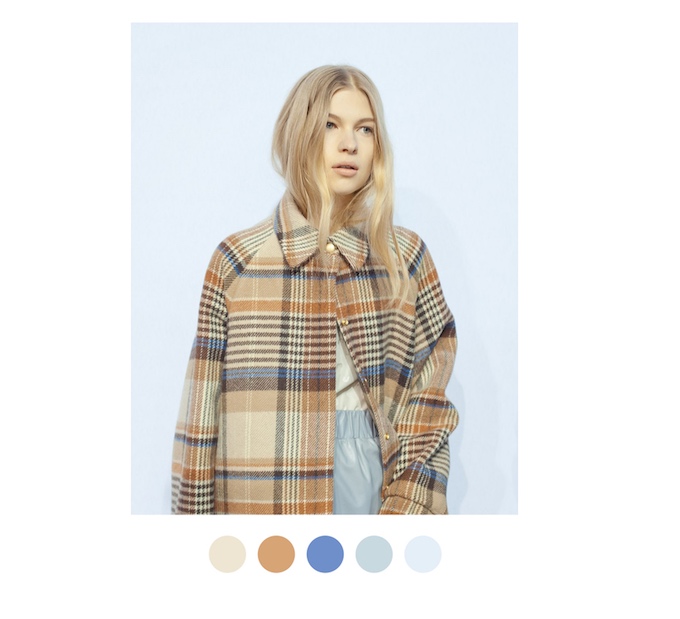 Color Collective is nicely done and deeply rooted in fashion. If you're looking for real-world examples and fashion forward thinking, this is the one for you.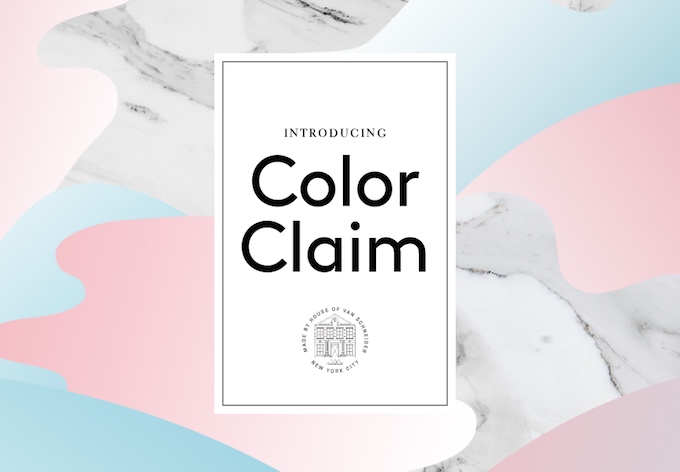 If it looks like it's made by a designer, it probably was. And Color Claim is no exception. Beautifully laid out with seamless design, Color Claim is a journey in simplicity.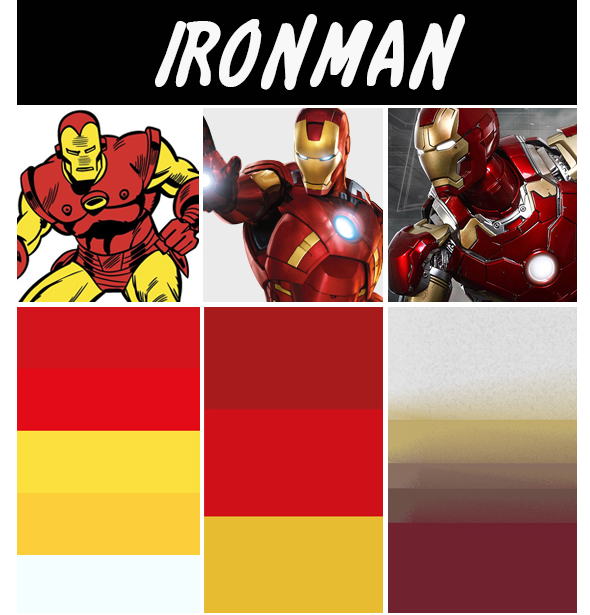 On Colour Lovers, you can search by industry and see trends across mediums. And while the layout leaves much to be desired, unlike other sites, here, you can go deep into the colorsphere. You'll find palette's from users that analyze the colors of every Marvel Avenger. Seriously. Enjoy!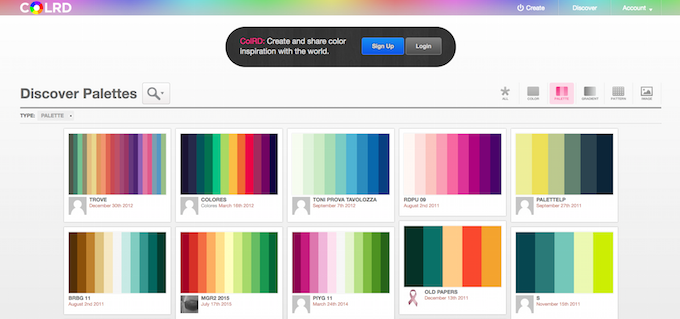 Colrd lets you sort by image, pattern or color to find just the right combination. I love the flexibility of the site and the intuitive interface lends itself to exploring. I'm bookmarking this one for sure.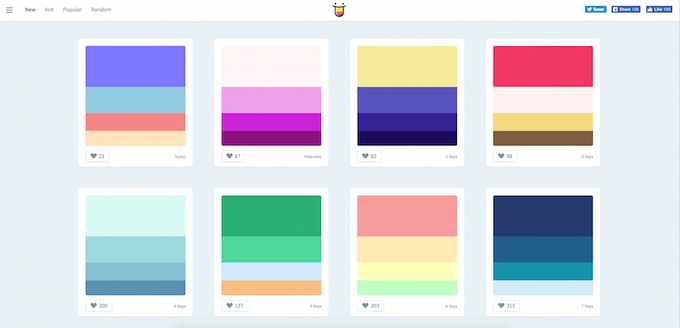 Color Hunt is as clean as they come and the simplicity is hard to ignore. No frills, just colors, and just plain fun to browse.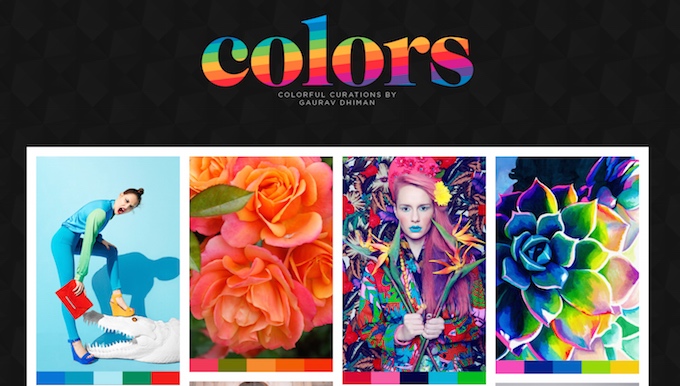 A curation by designer Gaurav Dhiman, this rundown is bold, varied, and exciting! Plus every photo comes with a palette at the bottom. There's no shortage of brightness here. If you've been in subtle tones for a while (me) this is the place to go.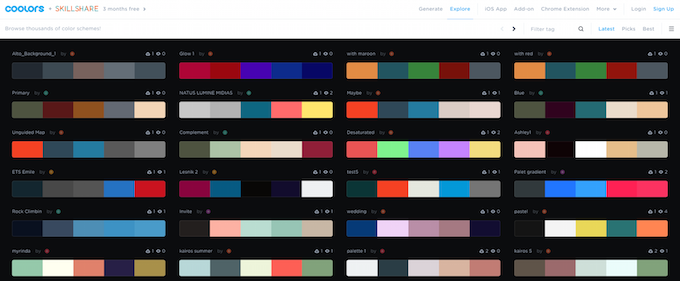 Coolors lets you generate your own color scheme, as well as sort their vast library of the latest palettes. You can sort, tag, and even download the palettes to import straight into your next project.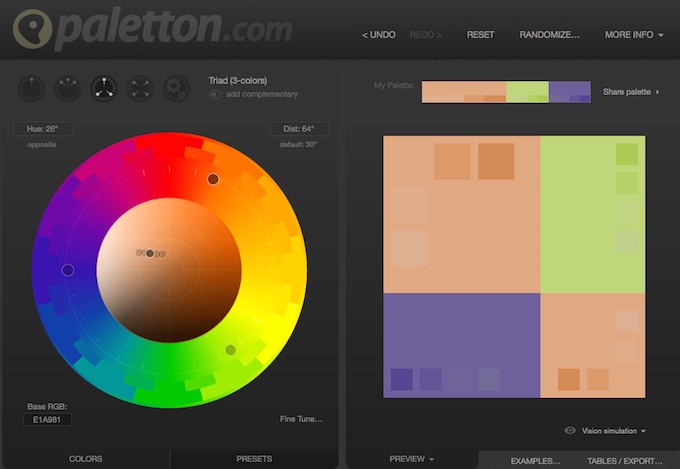 For complete control, Paletton features a full-color wheel. Select up to four colors, then feel free to alter the individual shades. Once done, export or share your new palette with others.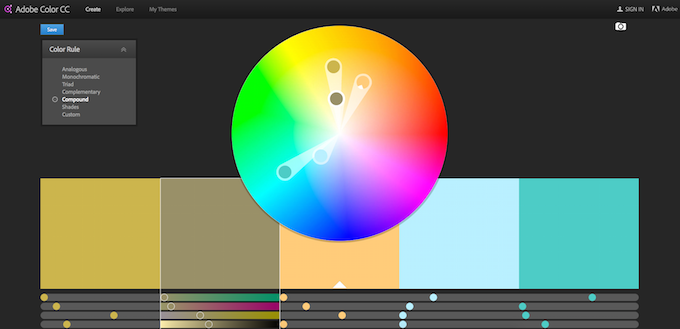 Leave it to Adobe to build the color wheel of your dreams. Almost mesmerizing to use, this color wheel is a new staple. Select your color profile, your color rule, and let the fun begin!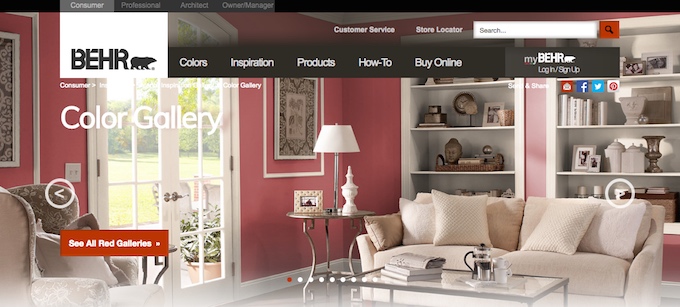 Another interior design site, Behr lets users browse by color and provides inspiration by rooms. While definitely aimed at updating your home, if you're looking to remodel AND need some color inspiration for your next logo, this site will do both.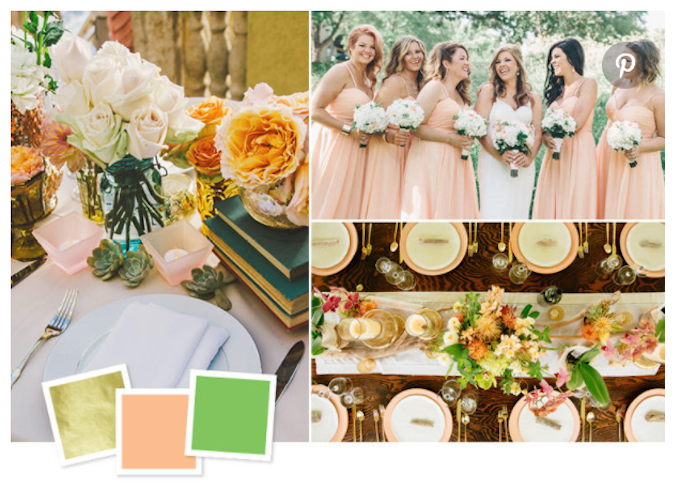 Wedding invitations anyone? The CM community has a wealth of wedding products for those looking to design their next project. If you find yourself looking to go from scratch, though, the knot has some nice color combos.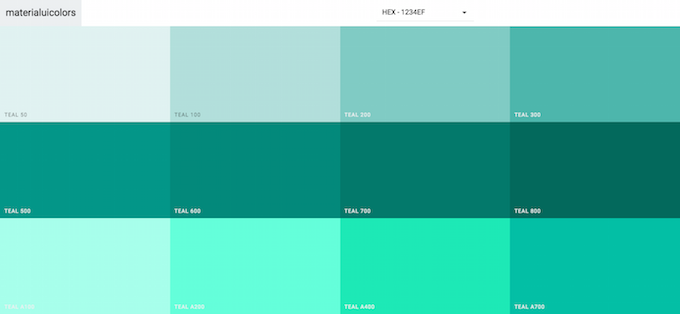 Materialuicolors is a great online tool. With RGB and Hex colors, simply adjust the slider, copy the color code, and you're good to go. You can also click a main color and see additional palettes and tones.
For those who want to feel serious when designing, Color Explorer is for you. With its own rich aesthetic, I almost feel like I'm on a secret site for designers. Uh…don't mind me, I'm just over here in the dark picking some colors!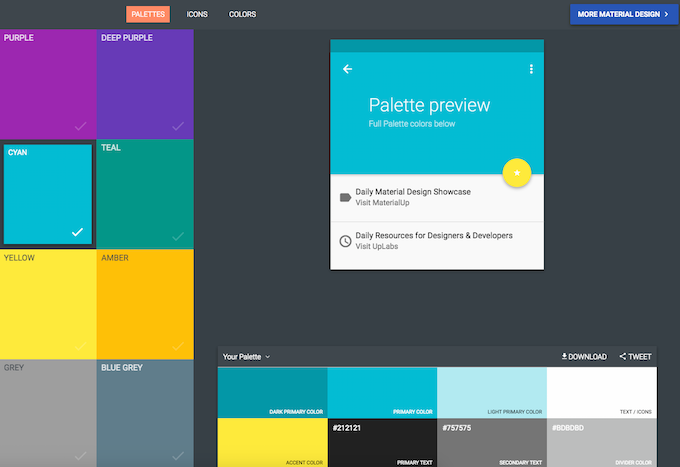 For color selection with an intuitive layout, the material palette builds simple palettes after a user selects two color options. They even show you a little mockup of what your palette would look like. For app designers, this is a must see.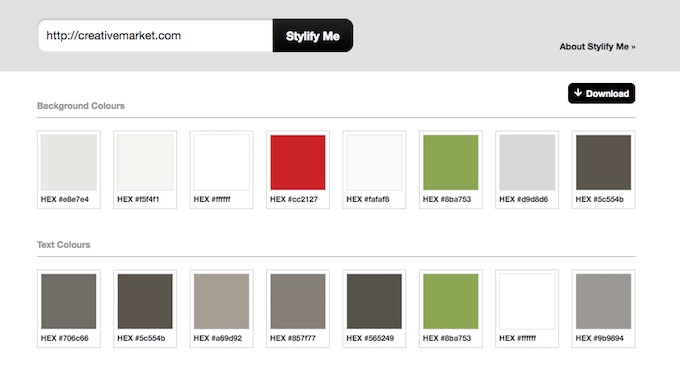 Stylify Me lets you look at the palette (and fonts) from any website. Simply type in the URL and voila! This is a GREAT tool when you're looking to match an existing style.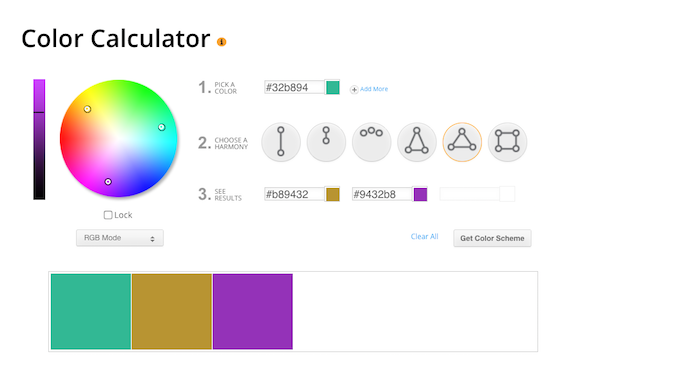 From Sessions College in Arizona, this handy tool lets you pick the harmony of the colors. It's a great way to see different schemes quickly.
Like other palette selectors, color-hex offers pre-chosen palettes for download, or you can upload you own.
Part 2: Art & Design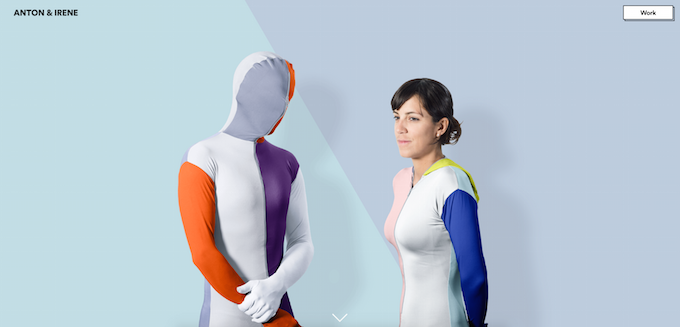 This website by design duo Anton and Irene is what you'd expect from great designers—fun, vibrant and energetic. It's not only fun to navigate, but be sure to check out the color match game they invented. My wife and I will be playing this tonight!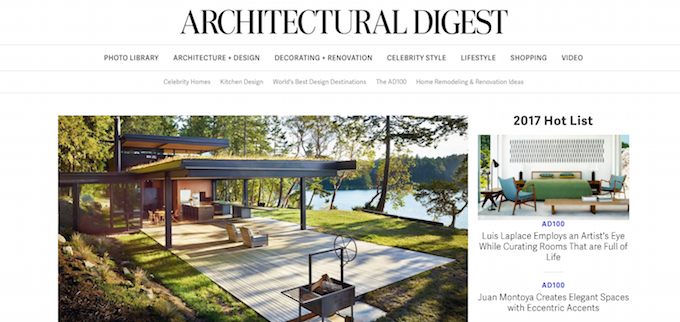 Design doesn't end with the pen or the screen. Architecture is a great place to find color inspiration. The best architecture borrows designs and colors from nature, and Architectural Digest often displays amazing homes in gorgeous landscapes.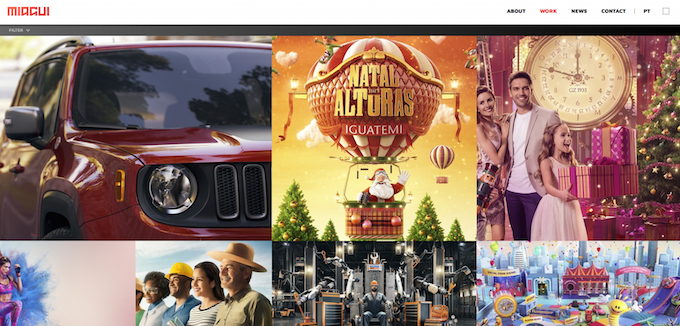 With a full-screen grid and bright color sequences, Miagui out of Brazil focuses on advertising images, so there's no shortage of rich, beautiful photography and graphics to explore.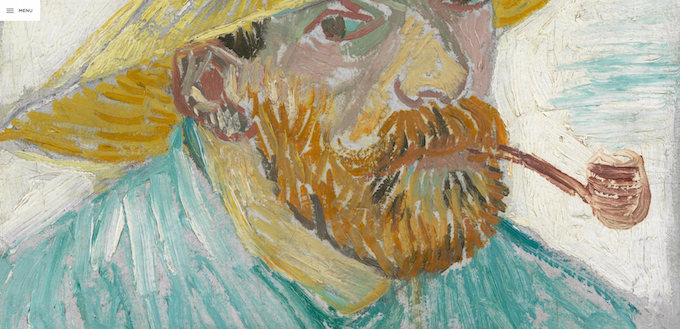 Vangogh was a master of lighting. If you can't make it to the museum, studying his art from afar is still valuable—especially with the detail in which the museum uploads his artwork. See each brushstrokes and watch the colors blend. Breathtaking.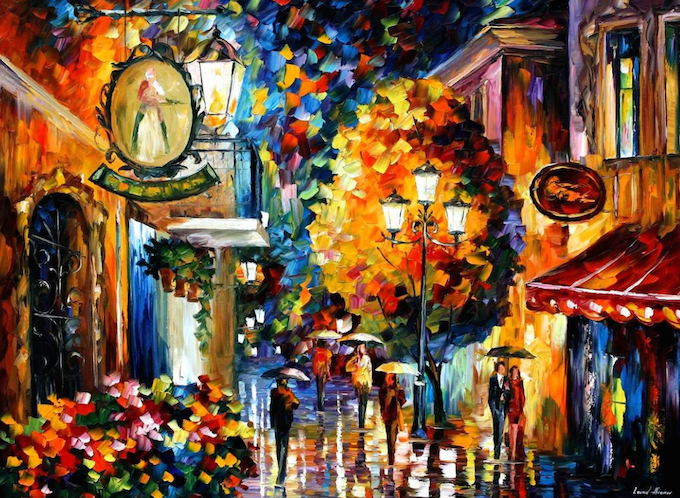 Afremov is one of the most colorful painters around. Utilizing rich oils and bold colors, Afremov paints a canvas with conviction. You can browse his site for inspiration all day, and if you can't get enough, there's always "add to cart." 🙂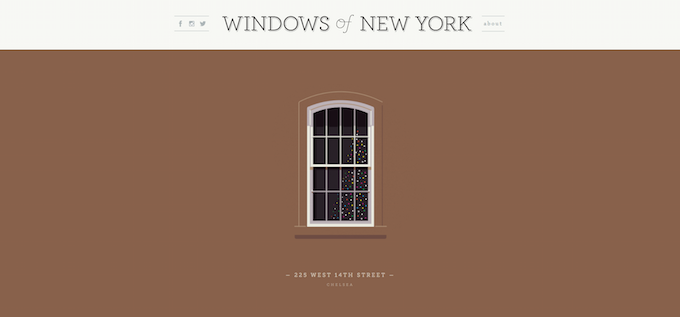 Designer Jose Guizar has put a flat design spin on several of New York City's countless window trims. Each with it's own character, this website is a little journey through the colorful mind of a designer and the streets of NYC.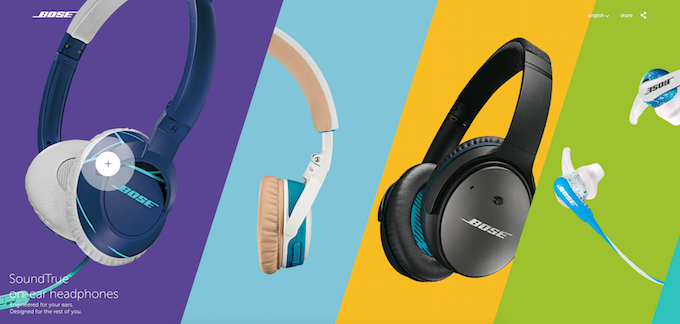 This is not a sales plug (though I do own a Bose Mini and absolutely love it). But Bose is hitting all the right buttons when it comes to immediate engagement. The contrast and flow is one soon not forgotten.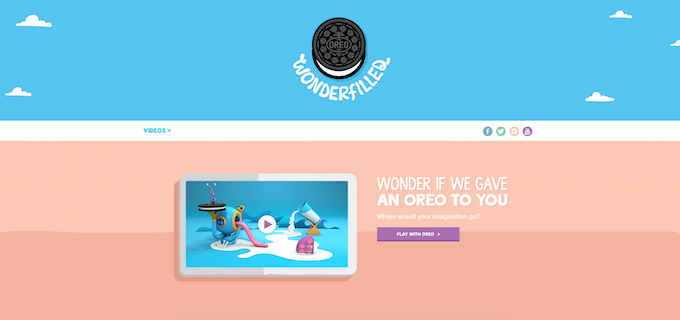 Oreo's. Could. Eat. A. Whole. Bag. Thankfully when they're gone, I can just watch videos about Oreo's. Be inspired by the wonder that is Oreo.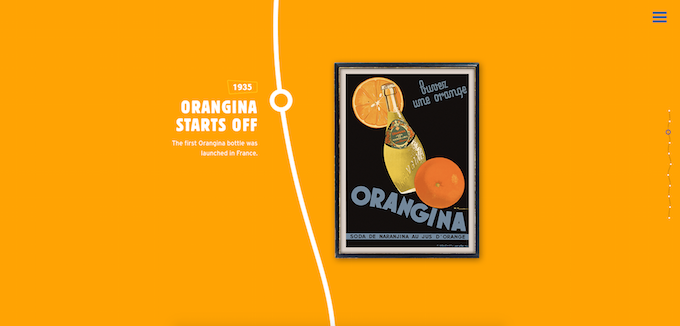 Orangina's website is full of brightness and invitation. Like a sunrise on a summer day. Hmm…I wonder if that's what they were going for. 😀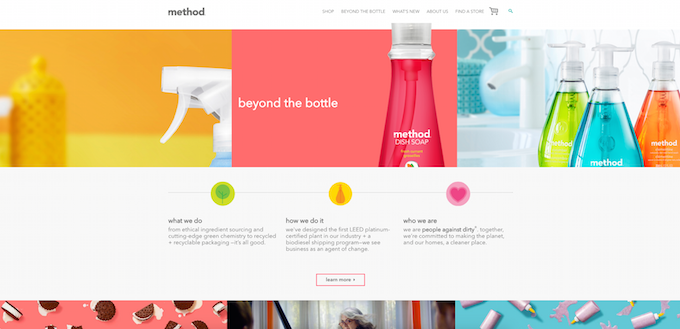 Method's packaging never disappoints, so it was no surprise to find their website bathed (haha) in colorful imagery.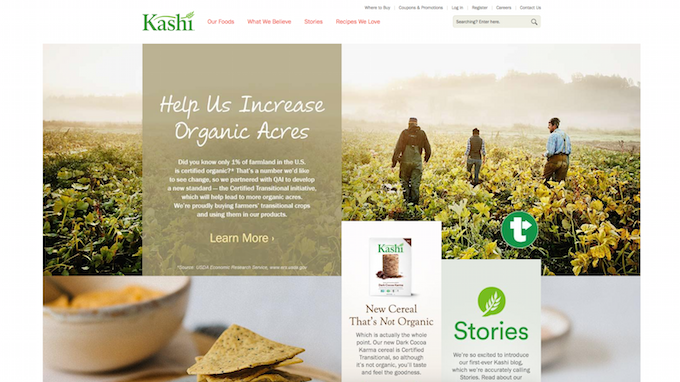 If it's warmth you crave, Kashi does a great job of blending organic hues and soft textures for a pleasing palette of colors.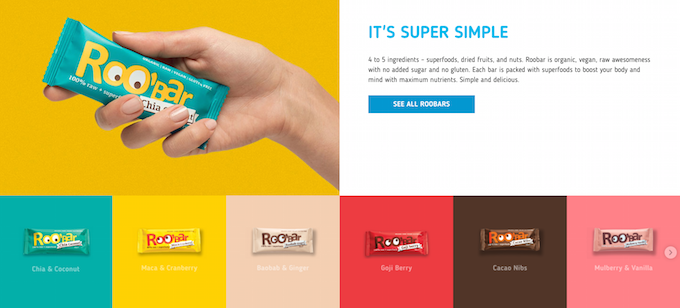 Roobar blends bright colors with muted tones to compliment one another. While I usually think "all bright" or "all muted" Roobar's website goes seamlessly back and forth for a nice engaging touch.
What I like about obrigado is the lake of color surrounding the products. Instead of making the entire site colorful (which they very well could have done), they've gone in a negative design direction and made each color that much more valuable to the site.

Find your next color inspiration in all photos. France's tourism site lets your browse hundreds of images—each categorized by activity. Plan your next trip and your next design!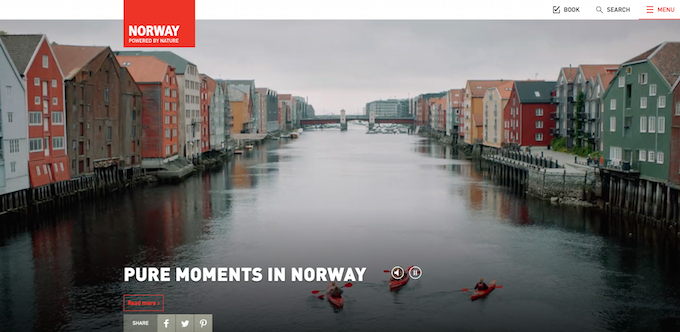 Visit Norway picks you up right where you are and drops you in the Norwegian landscape. If the office lights seem to be taking their toll, let the sweeping video reels from Norway clear your mind before your next project.
I could stare at this picture all day. It's winter here at my house, and the greyness of the landscape doesn't lend itself to color and pizazz. But this? Sure. Why not. Put me on a little boat in Spain and I promise you I'd be the best designer. Or at the very least, a very happy one! 😀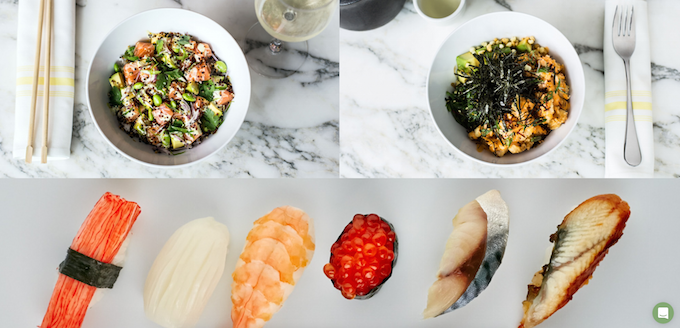 Food. Glorious food. Osaki's photos are simple, yet bold. It's said that you eat with your eyes first and not only can I almost taste the food, but the color combinations here are just as appealing.
After looking at all these photos, I feel like I really was made for Spain! Explore the Spanish culture and countryside through contrast and color and never doubt that every color can be found in nature.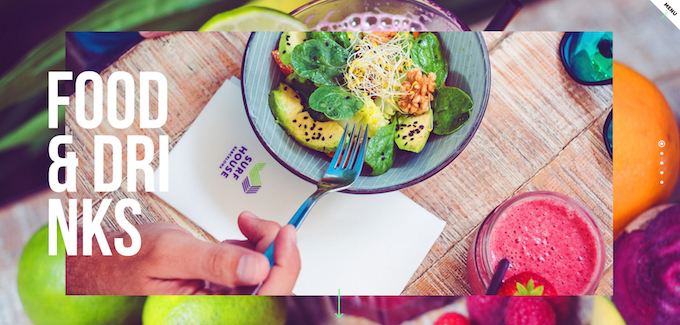 Bold, fresh, and a little funky, this surf house in Barcelona is an invitation to fun. I love their embrace of seasonal food as art, as well as their unapologetic embrace of purple and teal.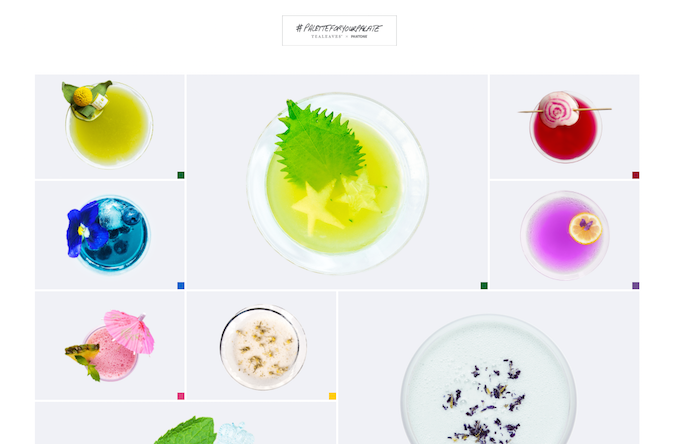 From the Pantone Color Institute comes a traveling exhibit of tea + color + mood. #Paletteforyourpalate is both a culinary and design blend mixing pantones and cocktails for a one of a kind experience. Cheers!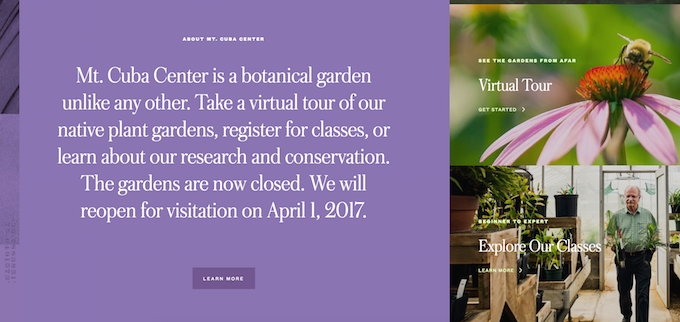 Colorful imagery meets beautiful typography at Mt Cuba Center. If you're looking for color inspiration from the garden, this is the place.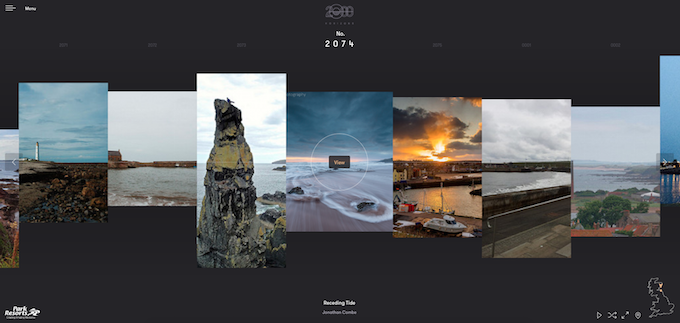 I love the diversity of this site. With over 2,000 images, you'll be able to escape the norm and explore the coastline of the U.K. through visitors' photos. Nature is truly the best muse when it comes to color.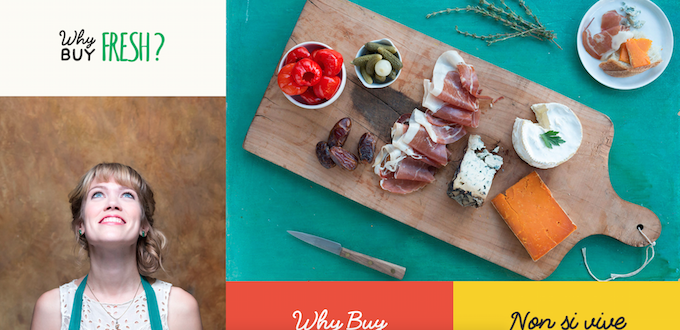 I love olive oil. I love food. I love color. I love this website. Thanks, Italy!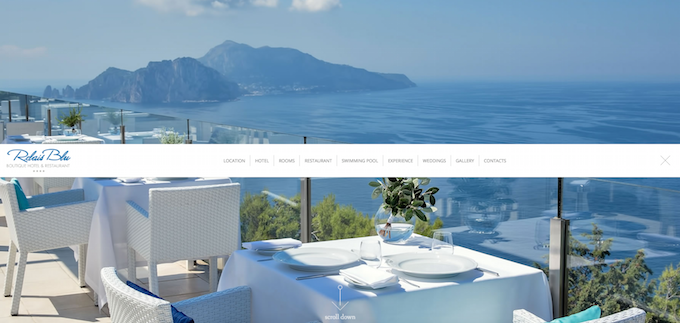 And speaking of Italy, I'll just leave this right here while you go ahead and put in your vacation requests. Tell them you're doing some Italian design program whereby you'll be better able to understand user sentiments through color study. Go ahead, see you later!
---
Products Seen In This Post: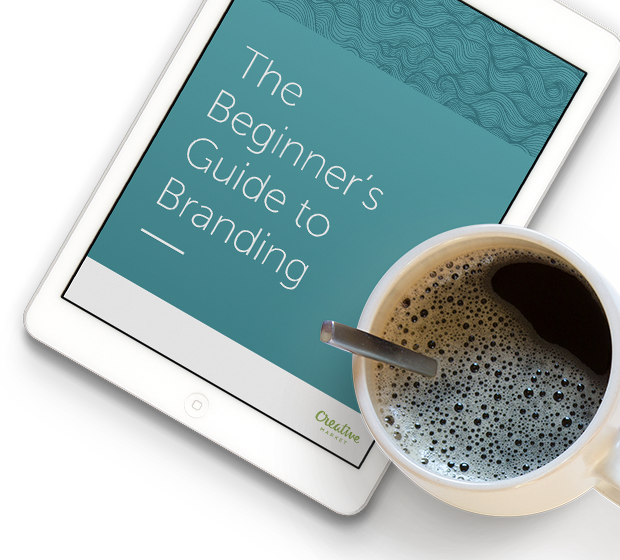 Free Beginner's Guide to Branding
Designing your own brand?
A fun, friendly, FREE guide to build a stellar brand identity.
Download now!
Stephen Palacino
I work with entrepreneurs and small businesses on web design and brand strategies, as well as run business development for a video production agency. When not designing, you'll find me out with my family on a road trip making bad jokes and drinking too much coffee.
View More Posts