Solar Makes the Weather Beautiful Every Day
Solar is the new app from the folks at Hollr, and since it launched a couple weeks ago, it's been getting plenty of attention for its simplified approach to the weather. It's an app that puts aesthetics before data — it's colorful, intuitive, and just plain cool.

The weather is complicated. There are a million things to consider like density altitude, dew points, and atmospheric pressure, but the reality is none of this elaborate data is going to help the average person determine whether or not they should go for a bike ride after lunch. Most people want a quick snapshot of the weather. I know personally I just want to roll over in the morning, check my phone, and quickly digest what the day ahead holds so I can get on with it. Up until this point, the native iOS weather app has done the job, but it's nothing special.
Enter Solar.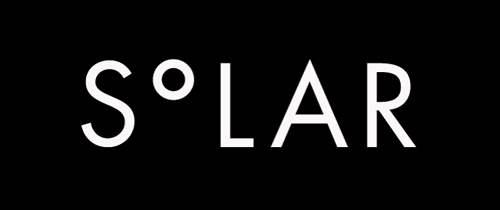 Solar creates a nexus of design, usability, and aesthetics and applies it to something as boring as the weather. And it's stunning. Using Rothko-esque colorscapes, weather conditions are conveyed more through mood than through data. When I open the app in the mornings, I get the sense of the sun rising, without even glancing out my window.
For kicks, I added some of the cities where the Creative Market team is based, and when viewed together it feels like you can see the sun rising up across the country.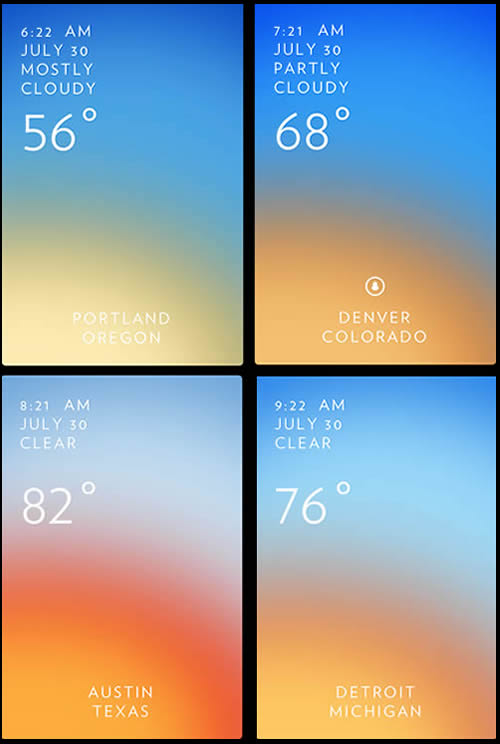 As brilliant as the overall picture is, the precision of the details in Solar are what really make it. The text is crisp, concise, and clear on top of the vibrant backgrounds. There's no punctuation or extraneous data to clutter things up, just the information that you need.



One of my favorite features of the app is the 24 hour forecast. You simply scroll up to watch a clock appear and move forward as the weather changes over the next 24 hours. Subtle background graphics show up as conditions change, and yesterday I even noticed that when the forecast changes to a thunderstorm, your phone vibrates.
That was a nice touch that made me smile.



To view a 3-day forecast, you pull the screen down and it reveals itself. Again, just the information you need — days, temperatures, and simple icons to give you a glimpse of what the weather will be like over the next couple days.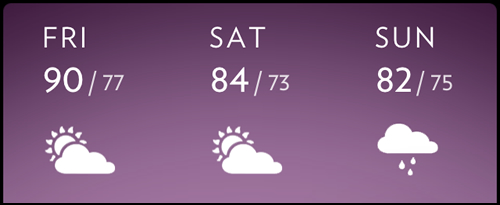 The rest of the actions are just as easy and intuitive, from swiping left and right to change locations to pinching/double-tapping to view all of your locations. I never thought I'd have so much fun swiping and pinching and tapping just to explore a weather app, but these guys have proven me wrong.
Described as "A modern tech-cessory for the aesthetically-inspired, new-fashioned adventurer," Solar is a unique and beautiful experience that you don't have to be a designer to appreciate. Minimalist and abstract, it takes a bold approach to something mundane and makes it better. Isn't that what good design is all about?
Getting started with hand lettering?
Free lettering worksheets
Download these worksheets and start practicing with simple instructions and tracing exercises.
Download now!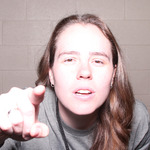 Lesley Yarbrough
Tinkerer. Maker of quirky fonts with a sprouty disposition.
View More Posts