A Collection of Vibrant Crystal, Gem, and Stone Graphics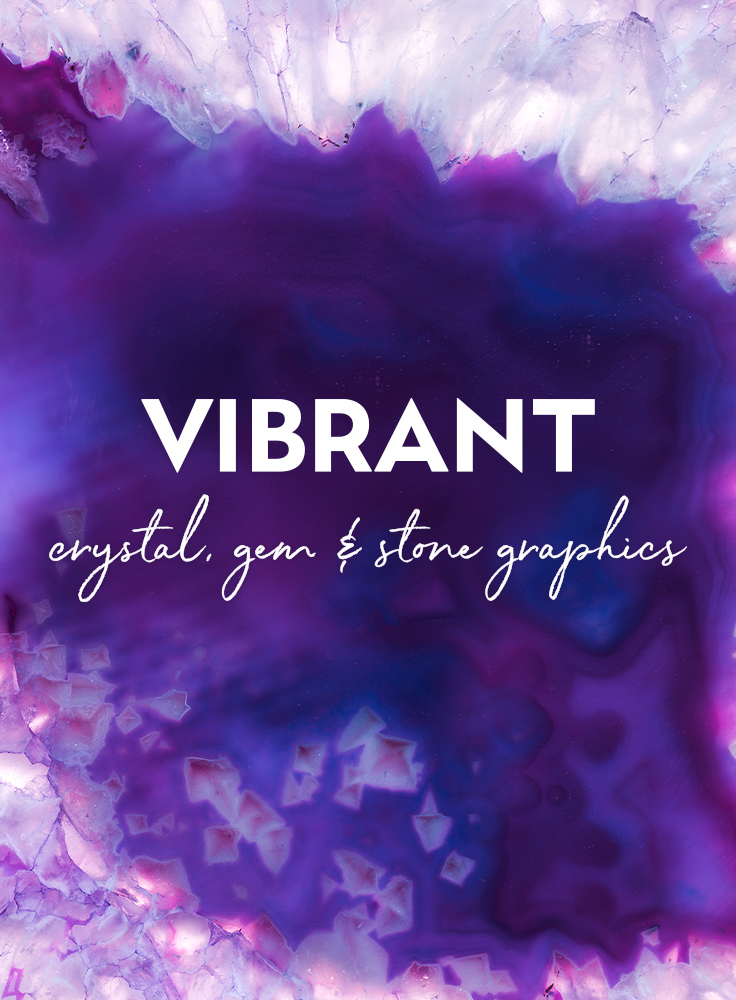 Are you working on a design project that's magical and eerie, or one that hints to the healing power of nature? If so, check out this collection of crystal, gem, and stone graphics created by Creative Market designers. You'll find stones and gems of all colors, shapes, and sizes to fit in your project needs.
Magick Opals – Graphic Set
OpiaDesigns created Magick Opals – graphic set. The set has 83 individual elements, 6 gold moons, 14 layer styles, and 7 pre-made logos as a bonus.
Watercolor AGATE Clipart – Gemstones
Watercolor AGATE clipart – gemstones is a more abstract, artistic take on the crystal look. These watercolor style drawings can be used for personal or commercial use. The set comes with 7 images.
Moon Space Flower Spring clipart
If your work is focused on the moon, there's no better set of clipart than Moon Space Flower Spring clipart by SpringArtShop. It has 7 painted planets, 8 separate hand painted moon elements, and 5 floral elements.
Agate Rocks Hi-Res Textures
Paperwash created Agate Rocks Hi Res Textures, which are illustrations of agate rocks in neon colors. There are three illustrations in this set.
Retro Set Space Crystals
Designer Fay_Francevna describes these retro space crystals as hipster. The multicolor illustrations in Retro Set Space Crystals can be used for clothing, wrapping paper, flyers, and more. Find 9 cards and 2 patterns inside.
Alchemy: Magic Watercolor Pack
ALCHEMY: magic watercolor pack was created by Lana Elanor. It contains watercolor illustrations of: 25 moon phases, 8 crystals and minerals, 12 zodiac signs, 44 alchemy symbols, 9 solar system symbols, four elements, planets and flowers, 16 watercolor strokes, and 2 watercolor backgrounds.
Crystals & Gems Clipart Bundle
Crystals & Gems Clipart Bundle by Kenna Sato Designs includes 25 illustrations of colorful crystals, stones, gems, and minerals. It contains 25 JPG files and 25 PNG files.
Boho Soul Scene Creator & Items
If your project has a particularly boho vibe, check out BOHO SOUL scene creator & items by OpiaDesigns. The designer created the product out of personal necessity — because she couldn't find mockups that had raw crystals, flowers, and fruits in them. There are 31 individual smart objects and 8 premade scenes in this pack, as well as 26 textured backgrounds.
Watercolor Gem Creator
Mindful Pixels created Watercolor Gem Creator, which contains 30 watercolor crystals in grey and 61 ready to use gems as color JPEGs. It also has 24 Photoshop styles for easy gem making.
Crystals, Gems, and Minerals
Check out Mr. Vintage's Crystals, Gems, and Minerals for a set of vintage vector illustrations. This set contains old-fashioned drawings of crystals, gems, and minerals in a zip file.
Gemstones Watercolor Collection
Lemaris created GEMSTONES Watercolor Collection in order to share 17 high-quality illustrations of different gemstones and floral elements. The set has 31 objects, 10 compositions, 2 cards, and 3 seamless patterns.
Crystal Watercolor
Crystal Watercolor by Jukari_sun has hand-drawn crystals to include on greeting cards, when paper scrapbooking, or in branding. You'll find 33 PNG files and 2 EPS files.
Conscious Vector Bundle
Skybox Creative has created the Conscious Vector Bundle, which includes multiple sets of artwork intended to spread more light, love, and consciousness. The bundle includes chakra symbols, a tribal shaman mandala set, crystal vector illustrations, and chakra-inspired universe backgrounds.
Impression
Eisfrei's Impression contains 20 elements, including anemone flowers, branches with leaves, feathers, rock minerals, wings, floral combinations, and wreaths.
40 Agate Backgrounds
40 Agate Backgrounds by Freezerondigital includes beautiful gemstone backgrounds that you can use in a wide variety of projects. The backgrounds are 4500×3000 pixels and 300 DPI.
29 Crystals, Gems & Diamonds Clipart
Kenna Sato Designs created 29 Crystals, Gems & Diamonds Clipart, which includes hand-drawn crystal clusters, gems, rocks, diamonds, minerals, and stones. These drawings are beautiful and detailed, and the PNGs have transparent backgrounds.
Raw Crystal Watercolor Clipart
For images of raw crystals, check out Raw crystal watercolor clipart from YesFoxy. This set has 10 transparent background PNG images and each image is at least 2000px or larger in width and/or length.
Healing Crystals
Check out healing CRYSTALS by DigitalDream if you want a wide range of crystal graphics. It has 48 PNG files in it, as well as 3 JPEG files. These were all drawn by hand using watercolor and then scanned.
Watercolor Crystals & Gems Bundle
For a large bundle of gem, stone, and crystal illustrations, check out Kenna Sato Designs' Watercolor Crystals & Gems Bundle. It includes 13 high-resolution PNG files with transparent backgrounds. Each of these is a hand painted watercolor.
Crystal Crush – The Crystal Maker
OpaDesigns created Crystal Crush – the crystal maker. It has 10 painted crystals, 10 magic stone papers, and 20 crystal shapes.
If you're looking for a crystal graphic to enhance a design, or you want to use its texture or color for background in a project, there are tons of options on Creative Market. You can also check out different backgrounds, logos, and templates that fit with your theme. If you're looking for other magical or whimsical design goods, here are some Whimsical Unicorn Graphics and Whimsical Fonts you might find useful.
---
Products Seen In This Post:
Getting started with hand lettering?
Free lettering worksheets
Download these worksheets and start practicing with simple instructions and tracing exercises.
Download now!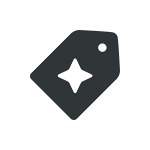 Creative Market