Stunning Workbook Templates for Coaches and Course Creators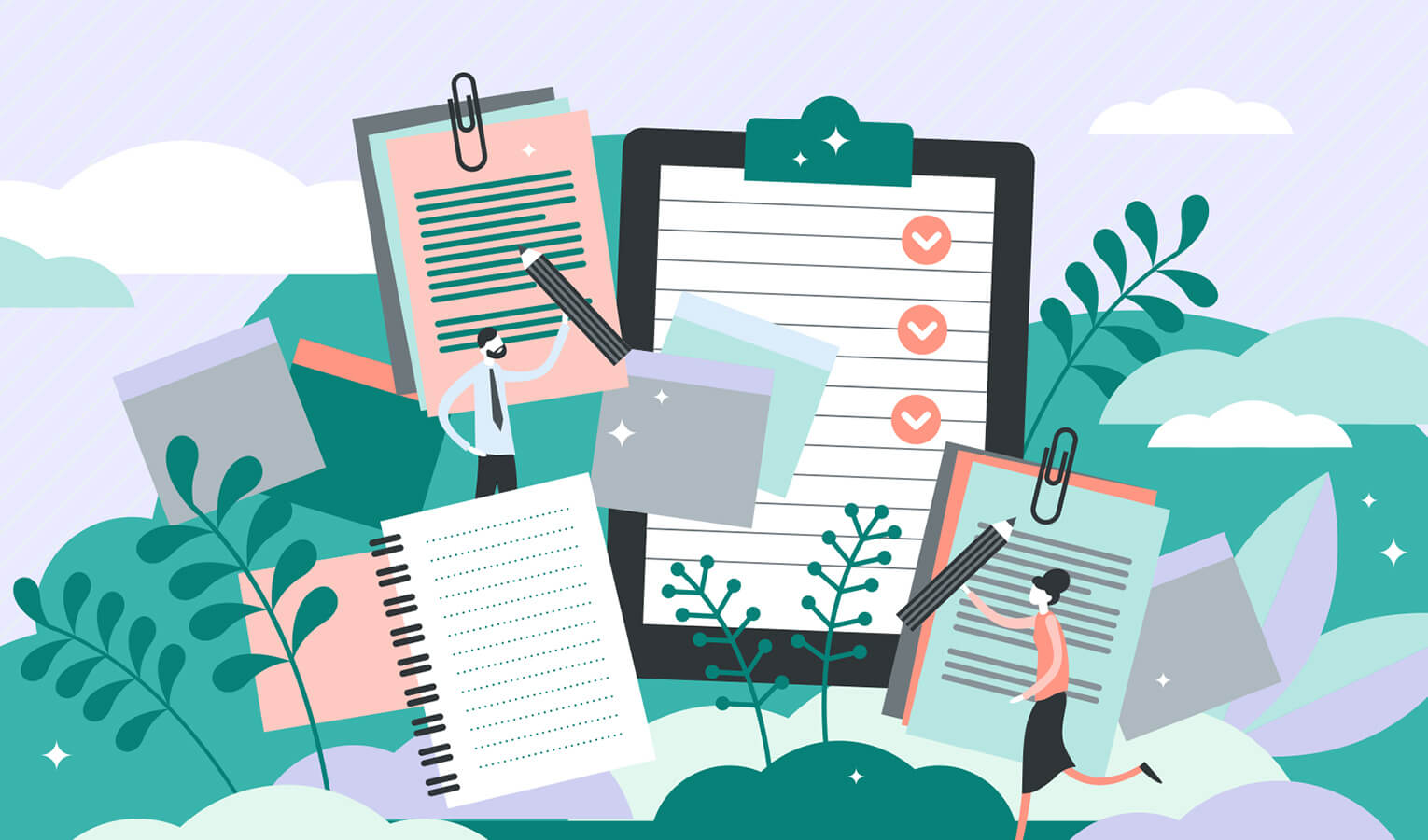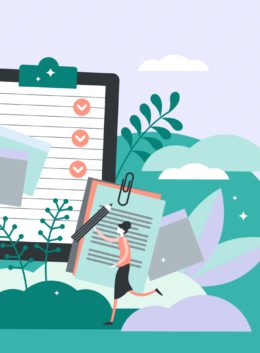 With distance-learning becoming increasingly common, it is even more important that coaches and course creators have every resource they need. Using these amazing workbook templates will help teachers at every level to inspire their students and encourage them. This list includes many e-book and online course templates to make distance teaching easier and more pain-free than ever before.
SlideStation offers this 87-page workbook template, while also bringing various PowerPoint, Photoshop, InDesign, and Keynote templates to the table. It is both an online course and webinar companion that is also an E-book template for Canva. The template offers free multilingual fonts, a basic tutorial, three cover designs, and much more. It is also editable in different programs. By mixing and matching pages, educators can use this template to create their ideal online course.
The multipurpose, 56-page design template is for creating online workshops and class workbooks, along with being useful for seminars or social media guides and handbooks. With two different formats for your table of contents, plus author profiles, case studies, a weekly schedule, and a monthly planner, this template offers virtually anything you could need. Visuel Colonie, a digital design lab dedicated to creating quality graphics and templates, created this masterpiece.
Fallon Gerst helps people create and edit digital products with Canva and also offers many templates and addons, including this gem. Besides being an eBook and workbook bundle, this collection of more than 175 customizable templates also helps users create lead magnets and more. Optimized to help coaches, online entrepreneurs, and course creators, it is a versatile and unbelievably easy-to-use drag-and-drop array that you can export to PDF as desired.
Camellia is a classy, minimalistic design with warm color tones that brings 100 beautiful workbook pages to your toolbox. With four different covers and welcome pages, plus resource list pages, quote pages, action list pages, daily, weekly, monthly, and yearly planners plus guide pages, and so much more, this easily editable template is sure to give online learners an ideal experience. Launch Better offers this in addition to many other high-end templates for educators.
Instagram is now an important social media platform for businesses and educators. This special pack includes 212 templates for posts and stories, all featuring editable text, fonts, and illustrations. With a simple drag-and-drop interface and a help guide, it couldn't be easier to use this to promote your eCourse. The creator, Eviory, is a business coach as well as a graphic designer offering templates, fonts, and graphics for the educational and entrepreneurial communities.
Also from Eviory, this is a workbook creator specifically for wellness, mental health coaches, and psychiatrists, including lots of special content for this particular industry. Intended especially for digital or printed content, this pack contains 129 templates with both CANVA and PS files, plus JPG samples, unique covers, easily editable colors, text and image pages, and more. For those who need additional help, the package offers a tutorial on how to modify the templates.
Your Sunday Studio designs templates for entrepreneurs and online educators. Among their many unique creations is this organized 80-page workbook template. The collection includes various cover pages, module overview pages, course resources, checklists, worksheets, a cheat sheet, a funnel worksheet, and many more options, plus guaranteed access to future updates. You can use the templates with both Canva and InDesign.
This light-weight and elegant workbook template are perfect for entrepreneurs and course creators alike. It is called Lafayette and contains 30 pages of content. The template is fully compatible with Canva and available in US-Letter size. Lafayette includes questionnaires, call-to-action pages, resource pages, and other similar resources. Ralony created the package along with many other social media, blog, and educational templates to help entrepreneurs win their online audiences.
With 60 editable pages and five cover options, this coach workbook template offers the ultimate in customizability. Course creators and online educators can use either A4 or US Letter sizes to present their course program pages, course outline, content page variations, and 21 or 30-day trackers, among many other resources. 3.14&Co also offers other Canva and InDesign templates for entrepreneurs and educators.
This professional and minimalistic bundle includes social media templates, eBook templates, e-course workbook templates, and even slide deck templates for both Canva and Illustrator. Ideal for online educators and coaches, the package contains over 190 templates to mix and match together. Instead of hiring a designer, users can simply customize to their preferences, add their content, and create a unique online presence to suit their style. The same design shop that brings you this diverse bundle, Andrew Pixel, also offers many other workbook and eBook templates, as well as fonts, unusual graphics, gorgeous illustrations, and useful add-ons.
This template is the ideal solution for internet fitness coaches to create lead magnets, eBooks, and online courses. Users can add branding and content and edit with Canva to design the perfect PDF eBook. Blissful Pixels offers both a personal and commercial license. The design shop also sells a variety of other beautiful and editable graphics and templates.
Sugar Studios is the brainchild of an entrepreneur who managed to get away from a boring nine-to-five job and create an online graphic design studio. The studio now offers stylish and professional templates and graphics to help others market their businesses and create educational resources. This remarkable 30-page coach workbook template has four different cover pages, three different table of contents pages, seven different content pages, plus checklist, cheat sheet, quote, testimonial, notes, calendar, and swipe file pages. The files are instantly downloadable and the purchase includes lifetime access to updates.
Helios is the name of this multi-purpose 88-page template for online coaches and bloggers. Using Canva, you can edit or re-order pages as desired to create the ultimate online course. Helios includes various cover designs and welcome pages, plus 11 content page layouts, photo pages, a pricing table, resource pages, cross-promotion pages, and much more. With so many varied resources, this is perfect for entrepreneurs in every industry. Eternal Design Studio offers this, in addition to many other templates to help you make the internet impact your business needs to succeed.
Yet another resource from Eviory, this fantastic two and one bundle includes both eBook and workbook templates in a vintage and minimalist style. The bundle contains a total of 140 templates in both US Letter and A4 size, plus JPG samples, project management and scheduling resources, and much more. The workbook includes charts, study cases, games, and more. The eBook collection has articles, a course timeline, and course pricing pages.
This list wouldn't be complete without a second masterpiece from Your Sunday Studio. The 140-page wellness workbook is versatile enough to allow users to design recipe eBooks and meal planners in addition to resource libraries, lead magnets, webinars, and resources designed specifically for fitness professionals and coaches. Now entrepreneurs and therapists alike can make a real difference and present their branding to the online world with professionalism and style.
Eviory also offers a coach workbook template collection with over 140 templates available in both CANVA and PS files. The package includes eight different cover pages, four welcome pages, various table of contents templates, chapter pages, a flow chart, a road map page, cheat sheets, action lists, and checklists, plus planners, photo displays, Q& pages, and many more. It is ideal for online teaching, masterclass tutoring, webinars, and online exams.
Another overwhelmingly complete resource from Eviory, the Instagram Creator for Coach CANVA PS is a collection of over 200 Instagram templates for e-courses, e-books, posts, and stories. The package includes fully editable text, layered and organized files, and a user-friendly drag-and-drop interface. Users can customize in both Photoshop and Canva. Eviory also provides a link to fonts available for both free and commercial use, plus a help guide for those with zero experience.
As another great modern and professional training course template from 3.14&Co, this set includes 35 customizable pages. Available in both A4 and US Letter size, and including a PDF instruction booklet, the package contains course guides, different module intro style options, content pages, worksheet variations, and resource list styles. All of this makes the collection the perfect choice for entrepreneurs, coaches, and internet-based course creators.
This versatile workbook creator template involves content for challenge eBooks, webinar action guides, resource libraries, and opt-in freebies. With 56 beautiful, professionally designed pages and an easy-to-use drag-and-drop interface for adding text and images, this is sure to help you produce your online course or market your business. Instructions and getting started notes are included, plus editable MacBook and iPad mockups for the call-to-action pages. Studio Loire is the proud creator of this and many other remarkable e-course and eBook templates.
Also from Launch Better, the Winona workbook template is a gorgeous, abstract, and elegant option for your online course workbook. With 100 stunning pages that are editable in Canva, Winona is likely to become your go-to tool for designing webinar action guides, worship handbooks, lead magnets, and any other internet educational or entrepreneurial resource imaginable.
ProductiveandFree is a design studio with a singular motive: to help others be more productive and grow their entrepreneurial endeavors. That's why they offer various course creator bundles, including this 70+ page coach workbook template. The incredible template includes cover pages, intros, student pre-work pages, module intros and objectives, Q&A, prompts, high-level concept worksheets, and promotion pages.
Another gem from Launch Better, Raisa includes mystical and feminine elements for a beautifully designed template. With 100 gorgeous pages in US Letter and A4 sizes, Raisa is easy to edit and contains welcome pages, image and text pages, quote pages, success story pages, guide pages, process pages, planners, a funnel page, a pricing table page, and nearly anything else you might need for an online informational resource.
Once more, Eviory hits the ball out of the park with this great Canva coach template. With 105 pages of minimalist and elegant content, the pack also contains sample pages, tips, and hacks pages, charts, time schedules, goal-setting pages, gameplay and intermezzo pages, and much more. Regardless of your particular needs, this template collection will help you create professional branding or an effective e-course.
Finally, this 90-page workbook template is another resource from Studio Loire for online course creators. The kit includes content for creating challenges, social media guides, workshop handbooks, and webinar action guides. It is also highly customizable, including the ability to add text and images as well as edit fonts and colors. With many page variations, including options for theory breakdown pages, quiz and assessment pages, action guides, product and social media guides, quote and testimonial pages plus a copyright page, you will have all you need to develop the perfect educational resource.
Using any of these 24 wonderful templates to inspire and fuel your designs, is sure to help you grow your online audience and present your resources both professionally and powerfully. Now you can design your ideal e-course or eBook without any limitations, due to inexperience or lack of time. You will be able to take advantage of the versatility and exciting innovation shown by these studios to bring your online presence to the next level.
---
Products Seen In This Post: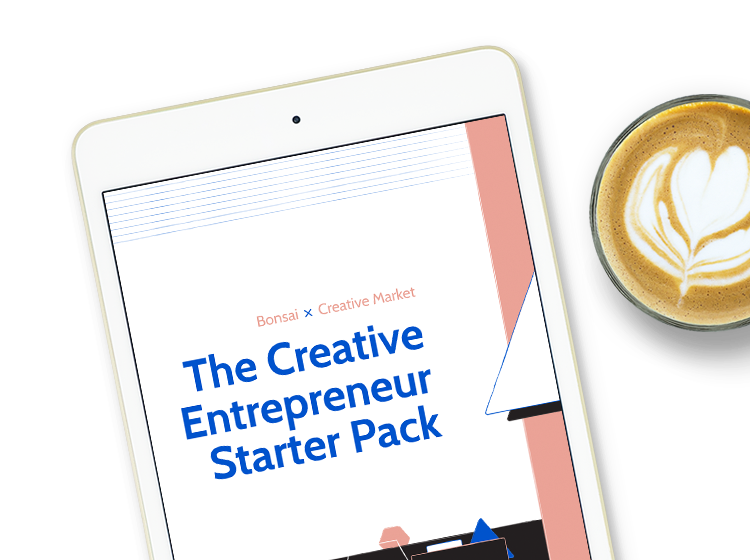 An ebook by Creative Market and Bonsai
Start and grow your creative business
Get a head start on your creative business with this friendly handbook.
Download our free guide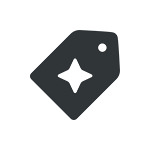 Creative Market