Make a Statement With These Unique Fashion Fonts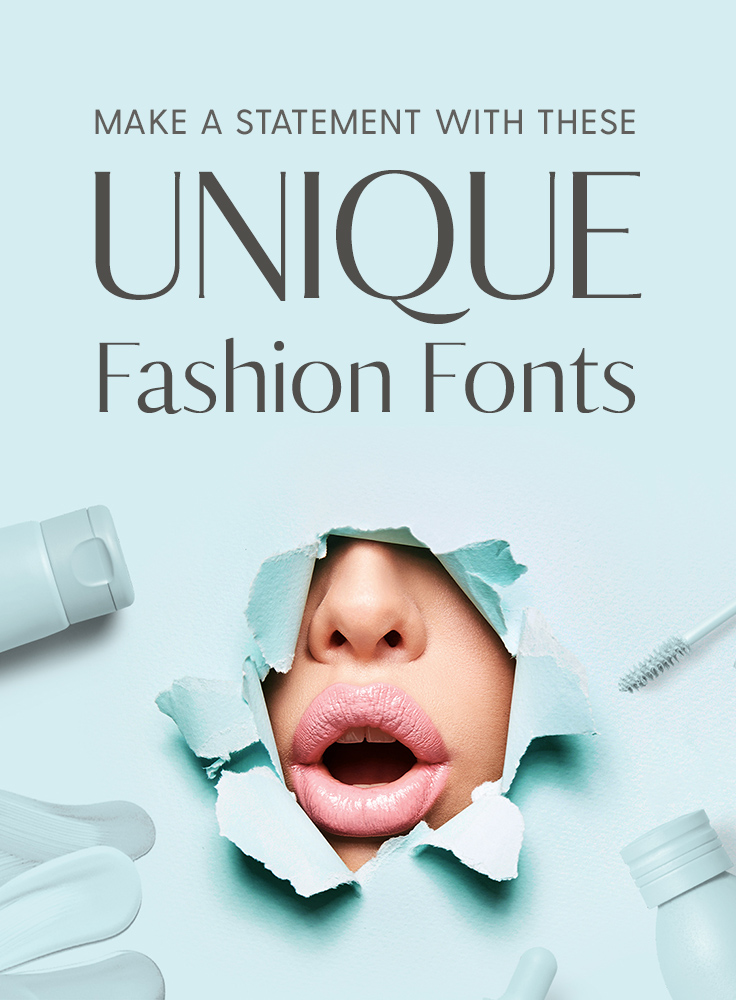 Just like flaming letters remind people of heavy metal and rebellious years, sleek, curved lines can mean elegance, wit, and readability. Think of fonts more than accessories. They're more like the actual outfit: they can dress up any design and change the mood right away. Not sure how to use fashion fonts to make your projects stand out? Take your cue from these beautiful samples and see how they match up to your imagination. The right fonts can play amazing tricks not only to the eyes, but also to the brain. This art deco typeface by Horizon Type is a great example of that. Ideal for posters and logos, even just one letter or character is already a statement of its own.
Paris is one of the most fashionable cities in the world. Evoke that feeling with this fashion font family by Typogama. With three weights to choose from, it not only calls the romantic and stylish city to mind, it also makes a neat addition to any designer's arsenal thanks to its timeless look.
Add edge to your designs with this typeface from Cruzine. Available in Regular and Grunge, it comes with four fonts to give your works a vintage or lovely rough appearance. It's ideal for headers, logos, or print materials. Download today and get great freebies as well!
If you need a go-to sans serif family for projects that require elegant typography, then check this one out by Zone 6. Featuring three different weights to add variation to your design, its clean lines and subtle angles will fit all kinds of projects: from branding, publishing, editorials, to logos, and print, you'd be happy you got it.
This serif font family from Creativetacos is as versatile as it is beautiful. Feel free to pair it with other fashion fonts to explore possibilities. It comes in nine weights that you can also mix and match for various looks.
In fashion, it is often stylish to pair contrasting things together, such as something big and chunky together with something soft and small. A similar rule can make brilliant typography. Here's where this poetic font family by Zone 6 comes in. A combination of thick and thin lines makes it ideal for all kinds of works like logos, editorials, and stationery.
Is it possible to combine the traditional with modern influences? NimaVisual has the answer in this elegant typeface featuring geometric construction and organic looks. Definitely a modern classic that would make a great addition to any designer's toolkit.
A clean design is always a good idea. It calls to mind a minimalist and fresh approach that's pleasing to the eye. Whether it's a logo or header, this font family from Creativetacos is sure to transform any work into something timeless.
Like a luxurious accessory, the right typography can level up a blog or branding assignment in no time. Developed with the utmost attention to detail, bring your works to life with this set that includes dingbats and ornaments to truly make your works shine.
A good typeface is like a good outfit: it can easily go from day to night and you'd still manage to look smashing. Here's where this duo font from MadeType comes in. Available in regular and script, it can quickly go from online to print projects and still look amazing. Includes swash alternates for more options and variations.
TipoType presents this effortless beauty that comes in nine styles with extra ornaments. Don't be fooled by its thin look. It might appear thin like a reed, but it's an elegant and classy display font that's ready for anything.
The majority of fashion fonts have sleek, clean looks for a reason: it's to remain timeless. As in the industry of fashion, chic and elegant looks always outdo the test of time. Petr Bushuev shows a similar principle in this elegant high contrast font family with seven weights you can easily mix and match.
Less can be more. Bring out the basics and revel in the beauty of simplicity in this classy font family pack by Creativetacos. Featuring three weights, this font is ideal for making ads, headers, logos, or even text. Use on its own, or pair with thicker typography for something completely different.
Opting to strip your works to make the barebones truly shine can be challenge. But often, it's when only the essentials remain that true beauty can come out. Create the same effect in your projects with help from Petr Bushuev and this elegant high contrast font family. Chic and contemporary, it could be the font of the future.
Need a handy font you can use immediately in your fashion branding projects? This one by Kollkolls is a sure win. Use for social media graphics, logos, prints, or posters, for maximum effect. It looks best when paired with high-quality images.
Sometimes, you need to go bold in order to be noticed. Designova has the perfect solution in this modern Sans Serif headline typeface inspired by classic geometric shapes. It keeps to its clean minimalist look but still manages to be versatile with its three weights.
Always dreamed of starting your own fashion empire? Do you enjoy designing for fashion editorials? Then you'll love this classy sans serif typeface by Josh O.. Play up the look by using all caps for clean headlines or logos; or alternate with small caps for blog entries or social media posts.
Greek for "most beautiful", this thick cursive typeface by Karandash was inspired by the works of Francois Boltana in the early 1970s, and Milka Peykova in late 1970s. It's ideal for retro designs and projects.
Evoke that urban feel to your designs in this elegant and versatile serif typeface created by Unio. Inspired by the original 1927 Fritz Lang movie, its contemporary lines will look lovely as headers or signage, and would even work great as body copy.
This fashion fonts collection by Josh O. includes three best-selling works that you can mix and match for any project. This set features a delicate typeface, Fragile; the lustrous and vintage Fiona; and the bold Catalogue. A real steal for all the cool stuff you'd be getting!
Don't be afraid to go minimal. Often, the pieces that speak the most are those that are not buried in fluff. Take a hint from this humanist typeface by Aaron Amar. With three weights to pick from, add this package in your arsenal today!
In fashion, height is usually an advantage because it makes clothes look sleeker. The same can be said in typography. This display typeface by Ian Barnard for instance, makes use of narrow lines to create a bold statement. Simple, yet outstanding.
Elegance doesn't always need to come in thin, minimalist packages. Take this fashion fonts family by Anthony James for example. The mixture of thick and thin, fluid and geometric shapes, is what gives it character. Elegant all on its own – but would be even more ravishing with the perfect picture.
Font duos are a great buy because you get two beautiful pairings for the price of one. This set created by Jen Wagner Co is a real steal, for instance. You get one regular sans serif (a wonderful all-around typeface), plus a whimsical script to match it. Purchase it today and get 12-premade logo templates to boot!
Want to make an instant statement when people look at your designs? Take a chance in this stencil type font from Nick Bascus. Clean, elegant, but unexpected, it's suitable for headlines, logos, social media graphics, and editorial works.
The Routine Creative presents this handcrafted simple font that works great for all kinds of projects, but looks particularly well for headers and other editorial designs. Experiment with sizes to instantly change the feel and suit any mood.
Fashion fonts are so named because they're all about elegance and style – something that this typeface by alphadesign can boast of. Let it grace the cover of your magazine, use it as a header for a fashion blog, or even body copy.
Sometimes, similar pieces can make a statement due to their simplicity. Remember: less is usually more. Create the same vibe when you purchase this stunning font from Jen Wagner Co. This all-caps typeface may just be what you need to turn a drab design to something daring. Combine with a script or italic font for a truly vintage feel.
Looking for something fresh and feminine? Try this elegantly simple classic created by Hadenartwork®. Featuring clean yet bold lines, it would make a great addition to any feminine-themed artwork.
You know the saying 'the devil is in the details'? The same could be said for picking the right fonts. While the overall presentation is important, it's not a bad idea to take tiny details – such as pretty ornaments and accents – into account. Take your cue from this gem by alit design: fun and elegant, yet super detailed.
Take your designs to the next level with this bold and beautiful display typeface from Josh O.. Let its thick, elegant lines breathe new life into your projects today.
Just because you have a simple concept, doesn't mean it needs to look bland or boring. This minimalist font by alit design for instance, is a testament to passion and beauty. With three styles to choose from, feel free to mix and match until you achieve the desired look you want. Think of it as getting three fonts for the price of one!
The fashion industry can be deceiving at times – so it's no surprise that fashion fonts are the same. Carefully picking out a typeface to star in your projects is like picking the right outfit. Just because you're dressed simply doesn't mean you're unexciting. This font by insigne for example, may look unassuming, but it certainly packs a punch for those daring enough to employ it.
Want to make your fashion blog or magazine stand out? Try this unique and bold font by Manraj Ubhi. Ideal for fashion themes, but is also suitable for other art-related works, especially when used for print, logos, ads, cards, posters, and more.
Creator Anthony James presents this ultra versatile font family that includes 10 styles, plus different swashes and ligatures to make a statement for you. Equally beautiful whether used as header or paragraph text, this is one collection you'll need in your arsenal.
Like a good wardrobe, the kinds of fonts you keep should be adaptable enough to be used in all kinds of projects – whether in elegant or whimsical themes. That's why you shouldn't miss this font bundle by Anthony James.
Two is always better than one. Get an awesome deal with this display font by Tugcu Design Co. that comes in two weights. Featuring Regular and Bold, the chic lines may seem minimal, but it's exactly what you need to create stunningly elegant finished products.
Good fashion fonts are all about making a good first impression. So make it count with a little help from this display font created by Zeune Ink Foundry. Featuring three beautiful styles to choose from, you won't have any trouble showcasing high-class designs with pride.
Don't be afraid to go for high fashion in this stunningly elegant offering from Ellen Luff. Crisp, clean, and modern, it's the typeface that dares to make a statement without big bells or whistles. Don't be fooled though: its sharpness is contagious.
When it comes to choosing fashion fonts, you want to get most bang for your buck. This gem by Tugcu Design Co. should be a welcome addition to your arsenal thanks to its multiple weights and styles. Try the stencil variant to make a statement, or opt for the corroded look for something totally unique and exceptional.
Curves always add a nice touch of elegance to any artwork. Evoke that similar feel using HRDR's typeface. Created for consistency and beauty, use it not only for logos or ads, but also for commercial products such as invitations or branding projects. But it today and keep it for personal use as well.
Want to appear effortless? Then use these fashion fonts by Paulo Goode. The big, bold look was designed specifically to keep audience's eyes on the main message of your works. But at the same time, the lines and curves provide subtle elegance that's not to be missed.
Add character to your designs without the hefty price tag thanks to creator Ellen Luff. Featuring all caps font, a tall version, and more than 100 stylistic alternatives, this is one font you'd be glad you bought.
Did you find the perfect fashion fonts to add to your blog or online magazine yet? If you still want to explore more chic goodies, just browse through thousands of designs from Creative Market. Aside from cool typography you can instantly download, there's also complementary resources from independent creatives all over the world.
---
Products Seen In This Post:
Getting started with hand lettering?
Free lettering worksheets
Download these worksheets and start practicing with simple instructions and tracing exercises.
Download now!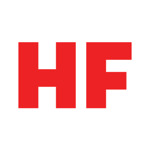 Igor Ovsyannykov
We create fonts, graphics, and produce aesthetically pleasing photos.
View More Posts