How To Start A T-Shirt Business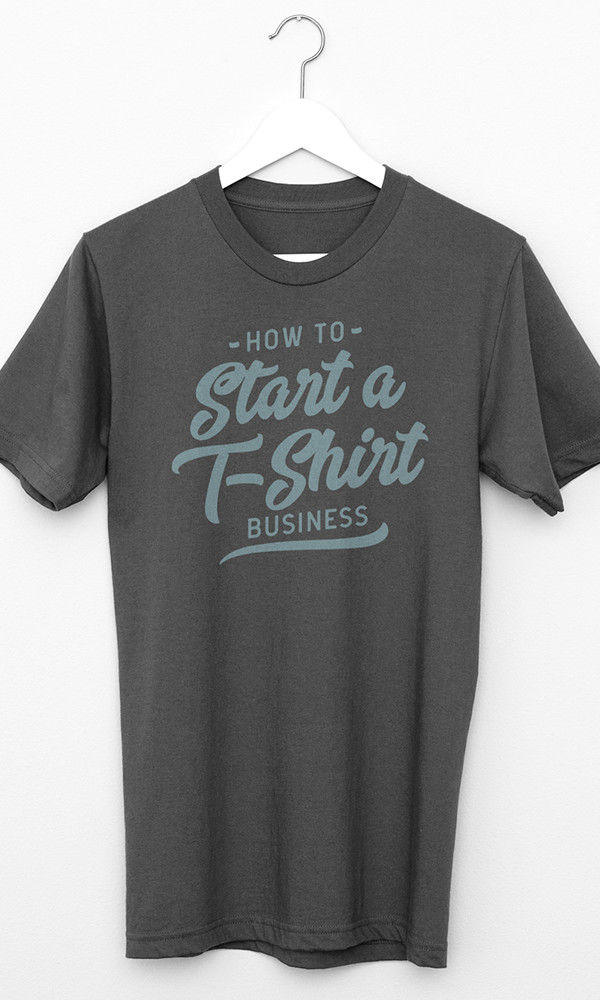 T-shirts. We all wear them, and whether they're filled with fancy designs or just the Batman logo (my option of choice), they're the comfort food of clothing. But what if you could start your own t-shirt business? That'd be rad, right? Well I did. And, even though I've since moved on to other projects, I learned a lot in my time in the biz, and I'd like to share the little bits of wisdom I picked up along the way. Will it be easy? No, no it won't. But it sure will be fun, and sometimes that's all you need. Now let's go make you some money.
Getting Started
What you will need to know is one thing: are you selling online, offline or both? If you're selling online only, then you can use multiple forms of production to get your t-shirts made. If you're offline or a combo of the two, then your options are a bit more limited. And frankly, if you are going to sell shirts in person, then you're going to need to have some capital to get things rolling. Me? I never have capital to spare, but that won't stop me from a good idea or two. So let's tackle this situation under the premise that you have a small amount of seed money to start with — say $1,000 or so — and go from there. Cool?
How to Make Your T-Shirts
There are a ton of different options for the physical act of making your shirts, but I'm going to break them down into the three most common ones, because that's what you're likely to encounter. Let's talk about heat transfer t-shirts first. Back in the day you used to head off to the beach and you could buy yourself a shirt with your name on it, and they'd make it up on the spot. In that time period they used iron-on transfers, but today they use vinyl and sublimation. The logistics for both are similar. With vinyl, you use a cutter that cuts out the shapes you program into the software, then you weed out any vinyl that you don't want using a tweezer or other weeding tool (it's the same process I use for making stickers). Then, using a special transfer paper and a heat press, you burn the vinyl onto the garment. This gives you a full design permanently placed on the shirt. Sublimation is similar, except you're using special inks and printed media. The resulting shirts are full color, but there are some drawbacks to the process, like how you can't do it on every color shirt, and so on. The heat press methods aren't quite as popular as the other two, for a few reasons. Sublimation can be expensive, and its lack of flexibility on substrates is frustrating. And if you have the machine to cut vinyl, you might as well sell stickers. That, and vinyl t-shirts aren't always as comfortable as screenprinted options, and can feel heavy. Next is screenprinting. This is by far the most common method of making t-shirts, and has been done for decades. The company will create screens of your design, then place the t-shirt onto a flat surface and press the screen on top. They then apply ink on top of the screen, and using a squeegee, push the ink onto the t-shirt. Although you can do it in smaller scales, the most cost-efficient way is to have a screen printer make your shirts in batches. The more they do, the less your cost is overall. Also, the fewer colors they have to use (and screens, typically, as a result), the lower the cost. In fact, it can be pretty cheap. How cheap? A few years back I was the editor at a motorcycle magazine and they had a yearly event that drew about 10,000 people from across the world. They made up thousands of t-shirts of a good brand garment with three colors, and sold them for $15 each on the first three days of the five-day event. On day four, they went down to $10, and on the last day they blew them out at $5 each. I asked the manager how much we made on the shirts at that low cost, and if we were losing funds. "Oh hell no," she said. "I bought these for $2.50 each." The downside to this type of operation is that — assuming you're purchasing the shirts from a screenprinter and not making them yourself, which is going to expand beyond that $1,000 budget — is that you have to buy in bulk to get good rates. And doing that means having a lot of inventory in stock, and you will never sell all of them. Complicating things further is that you have to stock all sorts of sizes, usually from XS to XXXL (and above). That may mean several hundred shirts in just one style — and that's assuming you sell unisex shirts, and don't break it down into men's, women's, kids' and so on. But on the plus side, they're cheap, so the profit you make per shirt is stellar. Finally, direct-to-garment printing, or DTG. This is becoming more and more common, and you may have a shirt or two with this type of printing already. As you probably have guessed, DTG printing involves putting a garment in a printer and printing the design on the fabric. You can do one shirt at a time, but the designs can be very intricate, working with thousands of colors and gradients. You can achieve photo-realism with these printers, which is great. The downside? Cost. The printers themselves are exorbitantly expensive, so you likely won't purchase one yourself (especially not for a grand). Instead, you'll use a printing house to do it for you, and you will pay more per t-shirt — at least $12, in my experience. That means you either have to sell the shirt for more or make less money per shirt than with alternatives. However, since you can make one shirt at a time, you don't have to worry about inventory or lots of up-front costs. For what it's worth, I think that your choice is between screenprinting and DTG. Vinyl and sublimation are neat, but many DTG places offer sublimation options, so you don't need to stock your own machine. And from a cost-effective perspective, DTG and screenprinting fit nicely. For me, a guy with zero funds to put up front, I went with the DTG option. I love screen-printed shirts, and you could make the argument that they're of a higher quality than DTG. But every friend I have that sells t-shirts (I know at least five) has box upon box of stock sitting in their garage/living room/office just waiting to be sold. I have neither the space nor the cash for that, so DTG was my best option. For you, the choice is yours. If you do go DTG, there's another benefit: a lot of DTG companies that I found also handle fulfillment. Meaning, they'll ship out your shirts for you, and some even include marketing material for your goods. They'll even edit the shipping labels so it looks like it came from your house. Pretty sweet, right?
Finding a Manufacturer
Once you've decided your path, you need to find someone to make your shirts. Let me explain two different scenarios here so you can see how it went for both me and a good friend of mine. My buddy has his own clothing brand, and when he started out he needed to do simple one- or two-color t-shirts. To test the waters, he had two different screen printers here in town make 64 t-shirts for him. Each one had their own quirks and problems. For example, one offered him a discount if they put their brand on his sleeves — an odd choice, but it was a substantial cut in price. The other took a while to produce them, but the quality was amazing. In the end he went with the latter choice, but sometimes he goes to the former when the other is overloaded. For me, I had a much different path. There are lots of big e-commerce companies out there that help you setup your website, but in my case I used Shopify. That meant that any DTG supplier I used would have to integrate with Shopify, and fortunately there were a ton to choose from. I ended up trying out five different companies, and all of them had their issues. One didn't carry the brand of t-shirt I wanted, and their process left a haze around the lettering. Another had inconsistent branding. The next had splotchy printing, and yet another was incredibly difficult to deal with. I ended up going with Printful, because they're super easy to deal with, their website is intuitive and the quality was great. I still use them today for the t-shirts for our sticker business.
Designing Your Shirts
We've come this far and now we're just getting to the fun part: designing your shirts. This was, by far, my favorite part of the exercise, because, well, it's creative. I typically made my designs using Adobe Illustrator, then transferred them to mockups in Photoshop. I even automated some of the process to output mockups in various colors. Just like that, I was good to go. That said, every screen printer and DTG company has their own requirements for designs. Some require that you use their templates and output them a specific way (I used PDFs and PNGs, mostly). All of them want 300DPI or more for quality reasons, and many want the mockups as well so they can be sure to print the design just the way you like it. As a result, I usually purchased a sample of every new design before it hit the market, that way I could ensure that the quality was up and everything worked correctly. It's cheaper than having mad customers, after all. Another note on mockups: make sure you make good ones. I'm not the Photoshop ninja that I dream of being, so I purchased this one from Photific right here at Creative Market, and I was very impressed. But I also bought another few to fill in some of the product gaps that I needed to fill at the time, and those were not so impressive. In fact, I thought quite often that while some of my mockups were perfect, others looked blotchy and oversaturated. Take your time to do the job right, otherwise you won't sell any shirts. A good mockup template will walk you through where things need to go and how to adjust for more realism, so follow their tips if you need to tweak your designs.
Go to Market!
And now, with all that done, you can finally start selling some t-shirts. You'll want to do all of the obvious things, including setting up social network accounts and marketing yourself, but you're now ready to get out there and do your thing. I, for one, hope you're quite successful at your new t-shirt biz. In fact, I want you to be so good that you can give away shirts to, say, that handsome man who gave you the idea to start a t-shirt company in the first place. I won't tell who that person is, but I will mention that he wears an XL and looks good in dark colors. Just sayin'.
---
Products Seen In This Post: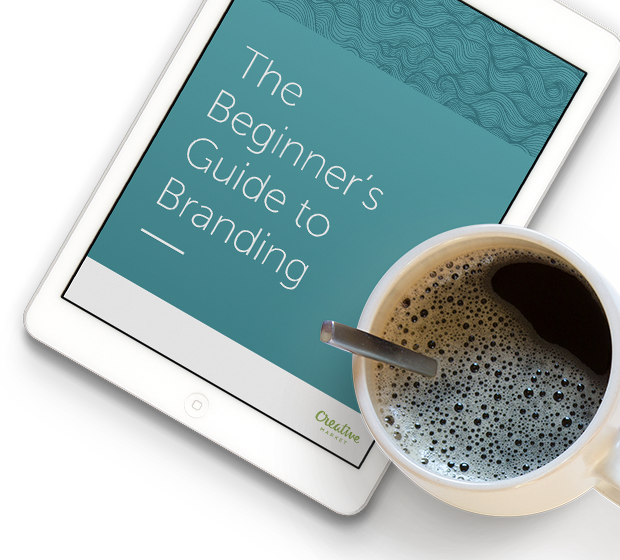 Free Beginner's Guide to Branding
Designing your own brand?
A fun, friendly, FREE guide to build a stellar brand identity.
Download now!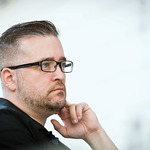 Kevin Whipps
Hi! My name is Kevin Whipps, and I'm a writer and editor based in Phoenix, Arizona. When I'm not working taking pictures of old cars and trucks, I'm either writing articles for Creative Market or hawking stickers at Whipps Sticker Co.
View More Posts