Tell Us Your New Year's Resolution and Win A Skillshare Scholarship!
We're only about two weeks into 2015, and we can already tell it's going to be a great year! Are you feeling it too? January is a time for new beginnings. It's a time to set new goals and break bad habits. It's a time to further develop your skills and learn a few new ones. You know what we're getting at here don't you? That's right, it's time for New Year's resolutions!
We're not just talking about any old resolution though. While we're glad you're planning on being the first person to fly from Kentucky to Antartica using only your arms, and we're proud of you for wanting to keep your home clean two out of seven days week, we're really interested in talking to you about your goals related to creativity.
Whether you're a "creative" by trade, by hobby, or you're the kind of person who secretly works on your projects in your closet during the dark hours of the night, we want to encourage you to grow in your craft this year. Be more imaginative. Be more organized. Be effective. Be whatever you really want to be, and, ultimately, be brave!
To help further spur you on, anyone who shares their creative New Year's resolution in the comment section below, will get the chance to win some awesome prizes! Read on for more info.
How to Enter
After you've thought long and hard about what you'd like your 2015 creative New Year's resolution to be, share it with us in the comment section below. If you can't possibly narrow it down to one resolution, that's okay, you can share as many as you'd like. Just make sure you share all of your resolutions in one comment, as multiple comments from one user won't be considered as multiple entries when selecting a winner.
The contest will start today, and end Tuesday, Jan. 27th. We'll go through the entries, randomly choose 5 winners, and announce them on Jan. 28th.
What's the Prize?
There will be a total of five winners. Each winner will receive a free Skillshare scholarship! A Skillshare scholarship is a free annual Premium Membership, and it has a value of about $96. Skillshare classes focus on all kinds of creative pursuits, such as design, fashion, photography, writing, and more. Not only would a prize like this be awesome to win, it would likely help you move towards meeting that New Year's resolution as well!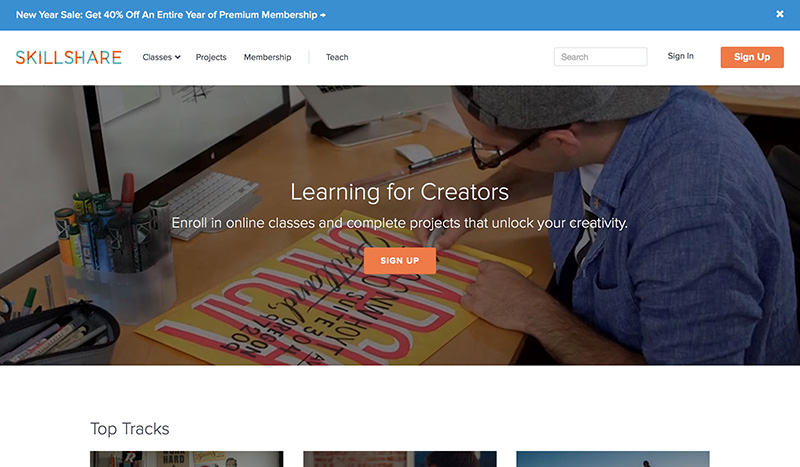 So, start dreaming, planning, and setting those goals. We can't wait to be blown away by the awesome resolutions you folks share!
Getting started with hand lettering?
Free lettering worksheets
Download these worksheets and start practicing with simple instructions and tracing exercises.
Download now!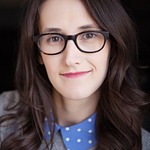 Kelley Johnson
I'm an ex-schoolmarm who is excited about all things creative. Photography makes me smile and when I find a new-to-me dress that fits just right, it makes my day.
View More Posts