Test Your Color Matching Skills With This Difficult Quiz
So here's the thing: I'm kind of an expert when it comes to procrastination. If there's a way to push something off until the last minute, I can find a way to make it happen. And if there's a way to kill some time that also can be written off as learning a skill, well I'm all over that. Then I'm being productive, not lazy, right? Assuming that's true, then let me introduce you to Kolor.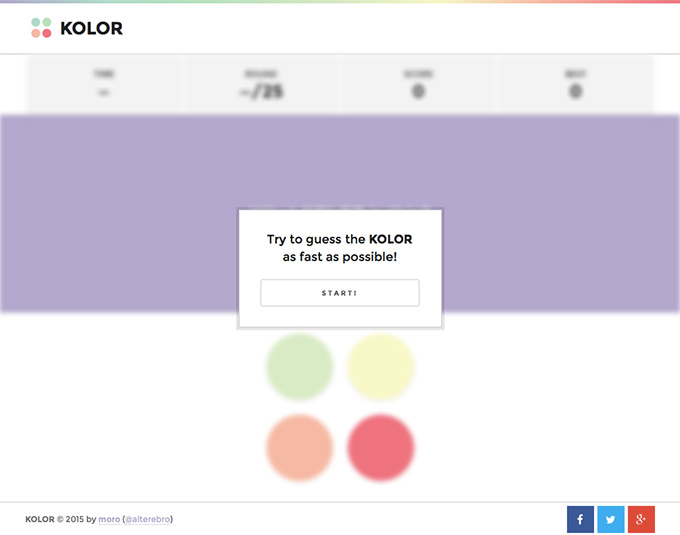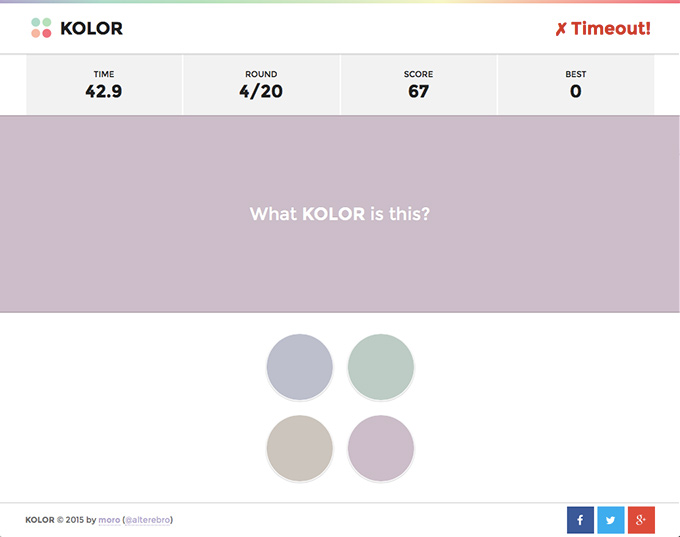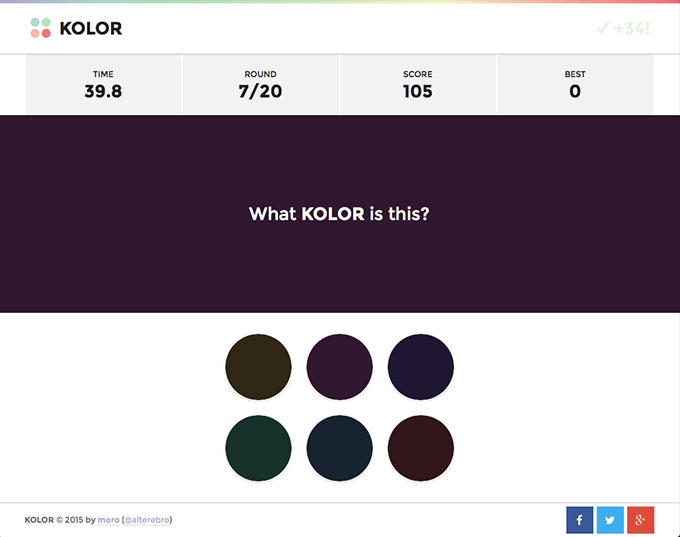 Kolor is a color guessing game, and it's free, so there's no need to worry about in-app purchases or anything else. You start with four color circles located at the bottom of the window, with a large bar of color running above them. You have to guess what color in the four circles matches the bar, and at first, it's pretty straightforward. But then they add two more colors, and then another two, and now the difference between the bar and the swatches is pretty minimal, making it pretty tough to figure out what's what. You have 20 rounds to go through, and you're timed, so no pressure.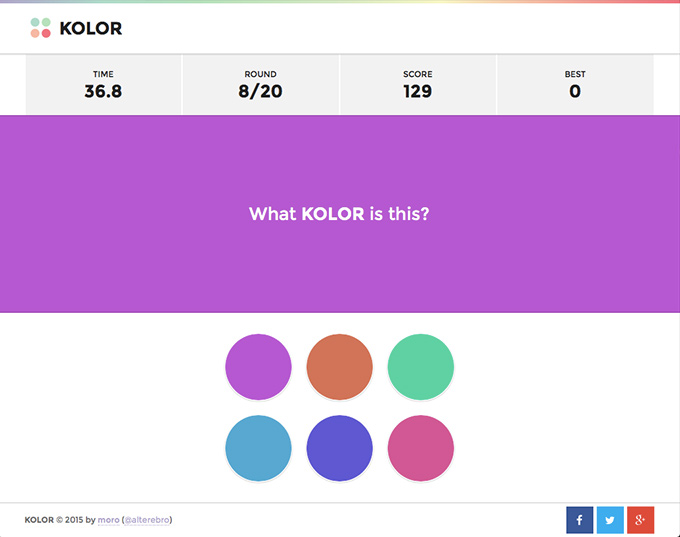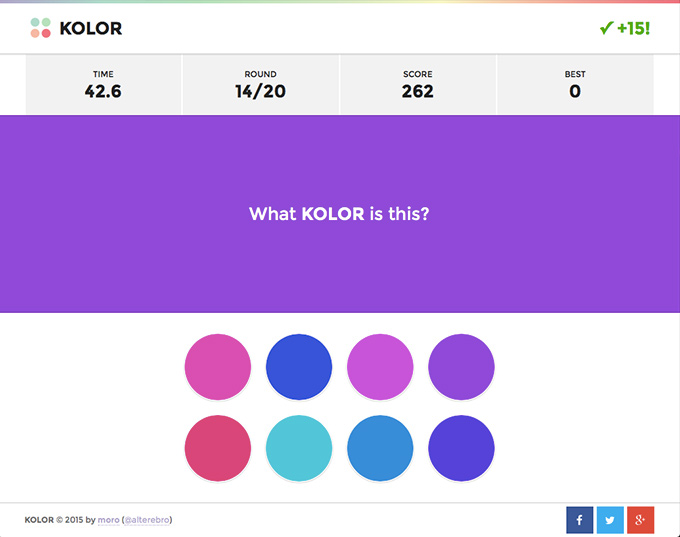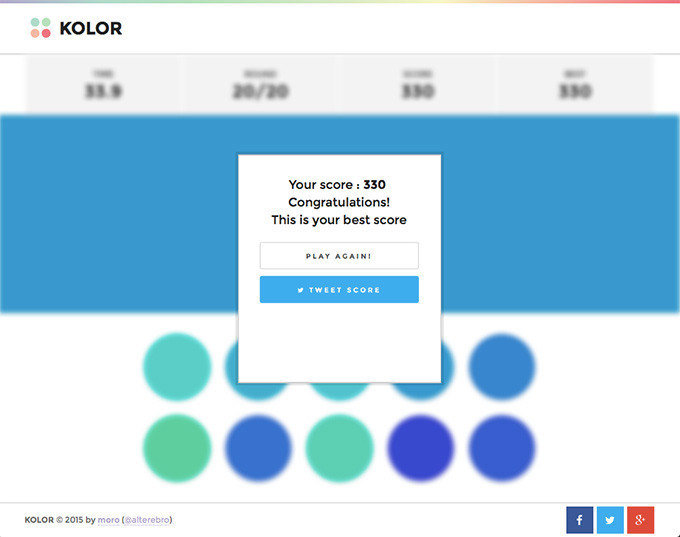 Now I wouldn't suggest playing this game if you've got a ton of work on your plate, because it's an easy way to excise 20 minutes from your life in no time at all. But if you want to learn something, and maybe improve your skill set, then this is the perfect game for you.
See? It's all a matter of framing the argument in a way that makes you look good.
Getting started with hand lettering?
Free lettering worksheets
Download these worksheets and start practicing with simple instructions and tracing exercises.
Download now!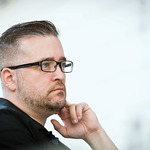 Kevin Whipps
Hi! My name is Kevin Whipps, and I'm a writer and editor based in Phoenix, Arizona. When I'm not working taking pictures of old cars and trucks, I'm either writing articles for Creative Market or hawking stickers at Whipps Sticker Co.
View More Posts