The 10 Most Influential Figures in Web Design
There's something strange about web designers (no, not their personalities.) Despite the importance and prevalence of their work in today's digital age, even the most famous of web designers remain relatively unknown to the general public. Ever wondered who are the most influential behind the designs you see online? Check out the list below. It contains 10 people who were – and continue to be–  important in shaping design across the web.
1. Bill Beachy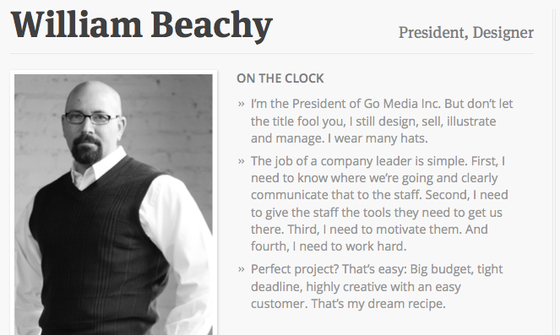 William Beachy – or Bill – is currently the president of Go Media. But Beachy doesn't just manage his company. Instead, he takes a hands-on approach to the business, and designs, illustrates, sells ideas and manages employees. Beachy start his company as a one-man venture and operated it for a while until he could hire employees. Today, Go Media is a web and graphic design company that designs for leading companies all over the world.
2. Adelle Charles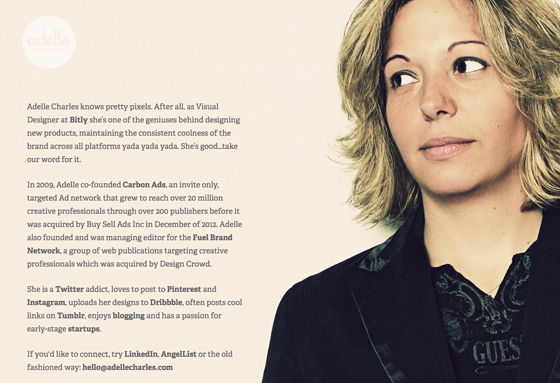 Currently, Adelle Charles is a visual designer at Bitly, and she specializes in both digital design and branding. Previously, Charles co-founded Carbon Ads, an invite-only targeted advertising company. She also founded and was managing editor of Fuel Brand Network. In addition, she's interested in funding and supporting tiny start-ups too.
3. Nick Finck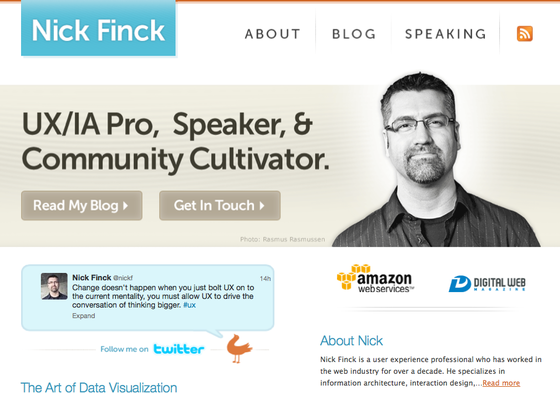 Today, Nick Finck labels himself as a user experience professionals – but he has decades of experience in web design. Finck has worked with tons of prolific clients designing sites and web experiences for their users. If you spend time online, you probably know his work, as he's designed for REI, Boeing, Google, Oprah.com , and Adobe.
4. Vitaly Friedman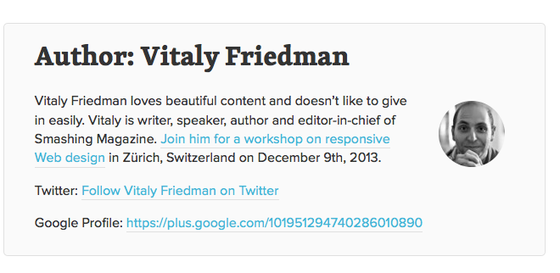 Vitaly Friedman founded Smashing Magazine, one of the largest online design magazines on the internet. Smashing publishes high-quality, expert articles that even expert designers turn to for advice. Friedman has been known as one of the leading experts in design and media since 2006.
5. Dennis Hwang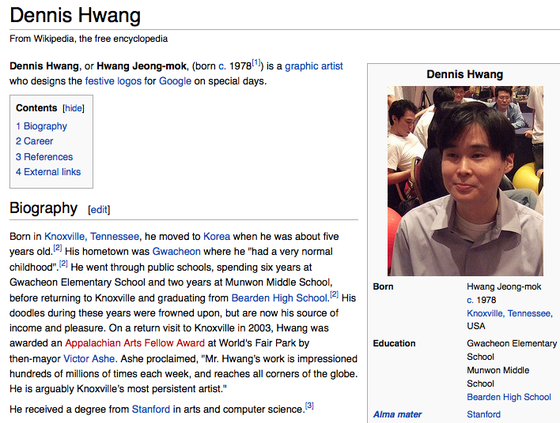 Dennis Hwang is best known as Google's official Doodlist. Since the site started out, he's created hundreds of doodles that have appeared on Google's homepage. While his face isn't recognized by the public, billions and billions of people would recognize his work, mostly commemorating special dates like Easter, the start of summer, and more.
6. Matt Mullenweg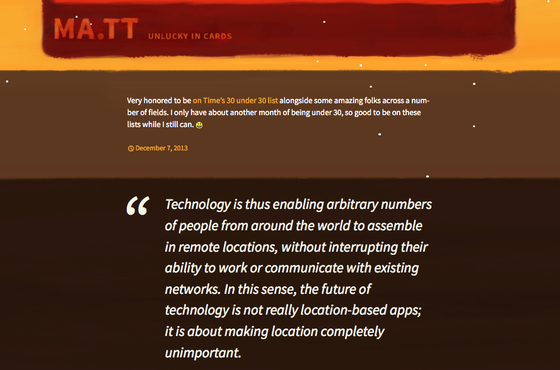 Matt has been called one of the most powerful people on the Internet. While not technically a designer, Mullenweg is the developer who created WordPress, a web tool that has allowed countless people to design their own websites. Mullenweg founded Automattic in 2005 – the company that eventually created WordPress (And Akismet, Gravatar, VaultPress, IntenseDebate, Polldaddy, and more.) Today, Mullenweg tours the world and speaks about his experience as a developer and entrepreneur in the tech industry.
7. Jakob Nielsen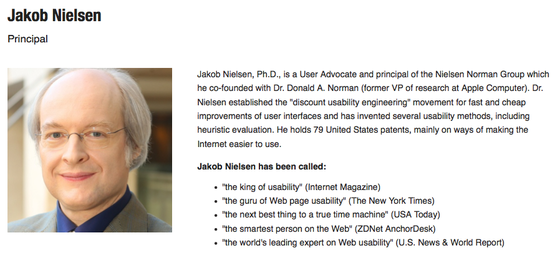 Jakon Nielsen is frequently called "The King of Usability" and "The Smartest Person on the Web." Nielsen is one of the pioneers of UX design, and he is famous for found the Nielsen Norman Group, which conducts UX training, research and consulting. In an industry where most people are focused on aesthetics, as well as prone to use trial and error methods, Nielsen has a remarkable knack for designing surefire sites that guarantee usability.
8. Veerle Pieters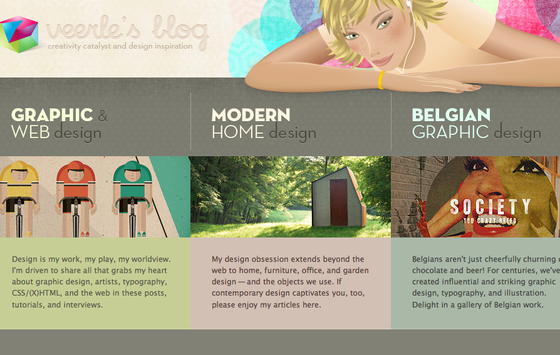 Veerle Pieters is one of the most influential women in the history of web design. She started designing early in the history of the web – 1992, and since she has become well-known for her prowess. Pieters founded duoh.com, and her popular blog shares tips on online branding, UX, graphic design, web design and tons more.
9. Luke Wroblewski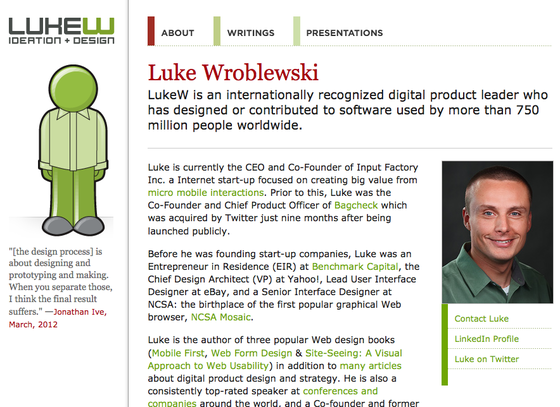 Luke Wroblewski is one of the leading thinkers in product strategy and design consultancy today. He has written three popular books on web design (Mobile First, Web Form Design, and Site-Seeing: A Visual Approach to Web Usability). He also tours and speaks about design and UX around the world. Luke now runs LukeW Ideation & Design, a product strategy and design consulting company.
10. Jeffrey Zeldman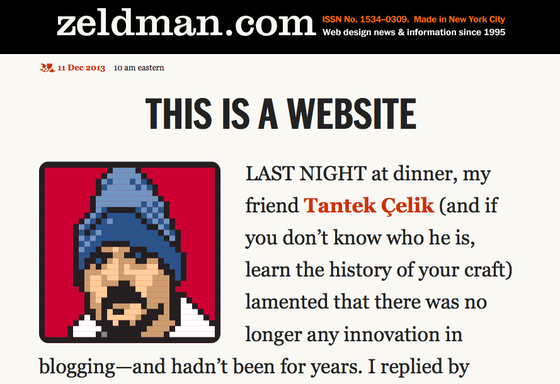 Many people consider Jeffrey Zeldman to be the father of millennial web design. He wrote the book Designing with Web Standards, which was published in 2001 and is considered to be extremely influential in shaping how we design today. Zeldman is highly respected for being able to combine great UX with extremely visually appealing design.

Sources:
Getting started with hand lettering?
Free lettering worksheets
Download these worksheets and start practicing with simple instructions and tracing exercises.
Download now!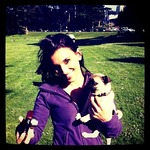 Maryam Taheri
I'm a recent graduate of the University of San Francisco with a degree in Biology and a passion for the creative arts. I love building websites, trying new things, and I have a passion for social media.
View More Posts