The Smart Designer's Guide to Renting a Studio (& Other Great Alternatives)
Congratulations, you've decided to move your operation out of your spare room! For many of us, that's a crucial step in turning a hobby into a career.
But now you're thumbing randomly through Craigslist's "Office & Commercial" section, wondering what sets any of these places apart from each other. Is there anything you need to consider besides size and location? What makes a place a good art studio? Do you need to rent a designated art studio at all, or will any sizable indoor space do? And if you're overwhelmed, maybe you're wondering why you need this in the first place.
Don't worry. We'll walk you through all of the above. And as a bonus, I have personal experience with this topic: A few years back, I co-rented a storefront in an up-and-coming arts district with the intention of turning it into a successful gallery. It didn't work out for me, but let my mistakes be your lessons.
Why Rent One at All?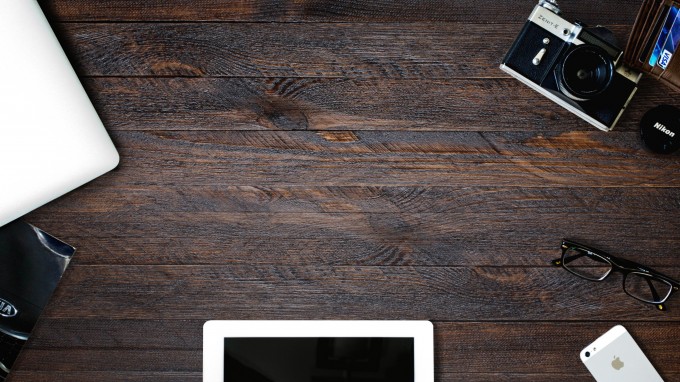 If you want to work with materials that simply won't fit in your home anymore, well, there's your answer. It's almost inevitable that metalworkers and potters, for example, will need a studio space at some point. Same goes for people who want to start an art collective or design studio.
But the rest of us might have to do some soul searching. Many artists think they need a studio to "legitimize" their art, making it seem more like a "real job" with an office and a commute.
If that's your reason, it's a double-edged sword. If the underlying issue is motivation, will moving your desk to another building fix it? I made the mistake of jumping into it long before I was ready to create art on a professional level, thinking that having a studio would push me onto the fast track. And I did get better during my time there, but nowhere near enough to go pro.
For those of you who are actually ready, however, renting a studio for those reasons can work out. It can help you take your art seriously, get into a routine, and establish a healthy work-life balance. For more on that, see this Empty Easel article for more.
…And if all else fails, rent-induced panic can be a powerful motivator.
Picking a Space
Once you've decided to go for it, you'll need to figure out what kind of spaces to look at. First, what do you plan to use it for? An indie design studio will have different needs than a painter will have different needs than a sculptor and so on.
First of all, do you want a premade studio space or a DIY one?
If you're going to be renting a premade one, then chances are you'll be subleasing from another artist – or, just as likely, a collective or foundation – who took the latter approach, renting a general-purpose space and converting it into a studio to split with other artists.
But if you're the more adventurous type, or you have special gear that you can't easily fit into someone else's studio, look into renting an office, an industrial space, or a storefront and making your own studio, landlord permitting. This is often cheaper, especially if you split it with others… Unless the costs of the supplies and equipment you have to bring in yourself add up to too much.
Next up is the issue of distance. If your space is too far from home, travel costs are something to consider, as well as whether you're willing to travel that distance on a regular basis. And always check out the neighborhood: if someone breaks in and steals everything, that's… Sub-optimal for your bottom line. Finally, check the local codes, and always get the zoning documentation for the space you rent. Print it out.
Meeting the Landlord
Just like an apartment, your landlord can make the difference between a great deal and an electrical fire. Make sure you come prepared with a list of questions, because this person is about to be part of your life for possibly a long time. They need to be someone you can communicate easily and be open about your needs with. If you need to add equipment to the space, you might be lucky to find a landlord who will pay for some of it, but it's unlikely.
Looking for Red Flags
Be sure to check for roof leaks. If you're really interested in a space, try to come for a second showing when it's raining.
Test all the lights and electrical outlets.
Inspect the bathrooms.
Any infestations?
How's the heating and cooling?
What's parking like? Even if you're renting it just for yourself, you'll want space for guests.
Any unexpected NIMBYs? The studio we rented sat between two homeless shelters. Nothing wrong with homeless shelters, of course, but it meant there were people wandering by at all hours of the night and sometimes peering in, which can be unnerving when you're working alone at 2 am.
Private vs. Shared
Here's another question: will you be needing your own, private space? Or would you rather work in a shared space with multiple artists? For some people, seclusion helps with focus, and working with lots of people around might be a distraction. But for others, working alone could be stifling and having others to bounce ideas off of can be inspiring.
For many artists, cost can be the deciding factor in whether or not you choose to go it alone or rent with someone else. But especially in that case, make sure that the people you co-rent with are trustworthy. It doesn't save you anything in the long term to jump into an agreement with someone who'll make your time at the studio an argument-filled mess, or who'll flake out on the rent in a few months. So is this person (or persons) someone you can trust? Someone that you've worked with in close proximity before? It may be better in the long run for your friendship if you go over these issues before leasing space.
I went into the studio venture with another artist that… I'm not going to point fingers, but let's just say we'd never gotten along. It wasn't his fault, we were just two very different personality types. I convinced myself I'd get used to it, and that having a reliable partner would be worth it—but I was wrong, and it just continued to get worse until it culminated in a massive falling-out we never recovered from.
Studio/Galleries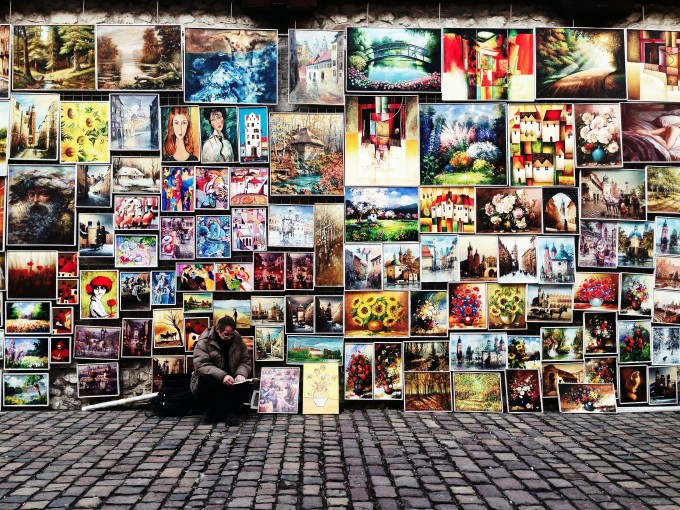 If your building also has to be an open-to-the-public gallery, your considerations will be different. Instead of cheap rent, your primary concern will be location. Especially when renting a storefront for this purpose, it becomes all about balance: in a bunch of different ways. You'll want an area that's high-visibility, preferably with easy access to other amenities so that you're not too cut off from anything else that your customers would want to visit, but that's not already too crowded with other galleries. You'll also want to make sure you rent in a neighborhood that's accessible to arty crowds, but that's not too expensive.
Alternative Solutions
If you feel like you aren't ready for studio space, whether your reason is financial or otherwise, there are other resources at your disposal to get your work done.
Coworking Spaces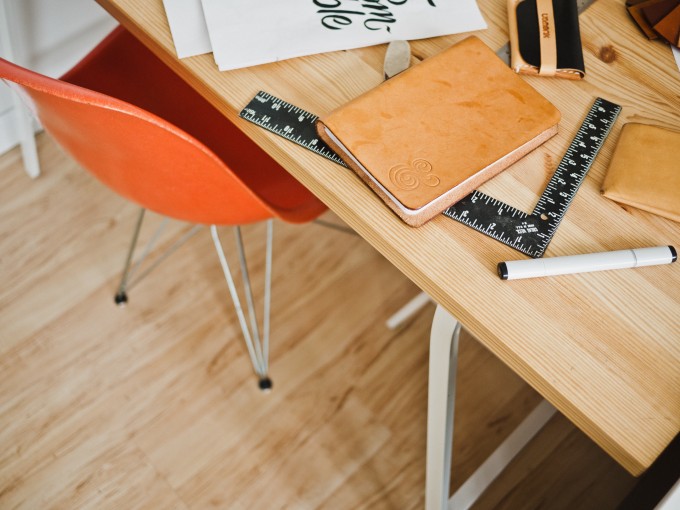 The rise of startup culture has brought benefits for artists as well as entrepreneurs: one of the primary ones being an explosion in the number of available "coworking spaces" or "hacker spaces" that are available for rent either by the hour or the day. If your art form is one that's not too messy or doesn't require too much cumbersome specialized gear, these are worth looking into. Digital artists will find these of particular interest, especially if you work with a laptop-tablet combo that can be easily packed up and moved.
Breather.com offers a list in several cities that can be rented by the hour. But if yours isn't one of them, HackerspaceWiki has this overwhelming list of every documented hacker space in the world (almost 2,000 of them). The Coworking Wiki has the same thing for coworking spaces. Or, if you're picky, here are Symmetry50's top 100.
Renting a Residential Property
Finally, one of the most obvious solutions can also be one of the most fun. If you don't plan on having many art parties, or if you can find an unusually permissive landlord, you might find it a better idea to just rent a multi-bedroom house or apartment in a cheap neighborhood and divide it among your artists. The catch is that, if you want to keep the rent under a few hundred a month for each of you, there's a good chance you'll have to rent either in an undesirable or remote location. You might also end up with a fixer-upper. But if you're truly committed to this solution, you might decide to become your own landlord, just buying a property and putting the work into making it a truly ideal studio space where you can hold exhibitions.
Zoning becomes an especially big problem here, however. While most neighbors won't mind you using a house to work on your art, as long as it's maintained and you don't make too much noise… It becomes complex if you plan on doing more than that. While they may even overlook the occasional party, running a full-fledged gallery is probably out of the question.
Finally…
Unfortunately, it's virtually impossible to find a single go-to resource for art studios online. Due possibly to how many different forms art studios take, rental listings for them are piecemeal at best. And almost all of them are local. This may sound like a cop-out, but the best way to find an art studio in your area is just by searching for art studios in your area, on Google, Yelp, and Craigslist. That is, if you don't find one through real-life networking, which is still as good an option as always.
Any other suggestions or advice? Let us know in the comments.
All images via Unsplash
Getting started with hand lettering?
Free lettering worksheets
Download these worksheets and start practicing with simple instructions and tracing exercises.
Download now!