Top 20 Products on Creative Market in 2021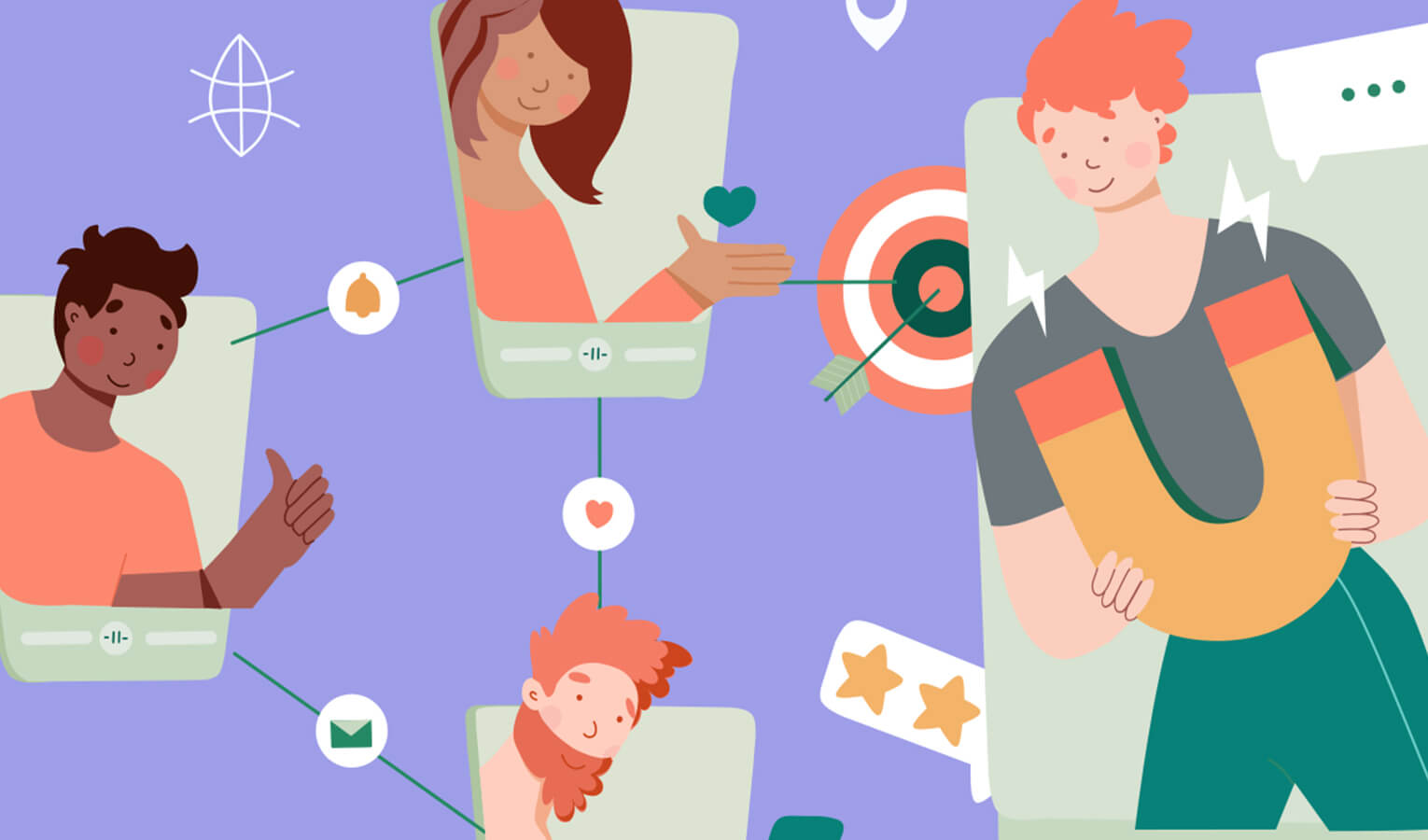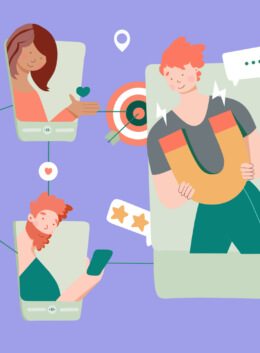 2021 was an amazing year at Creative Market thanks to all the talented designers who put their very best work out there. We saw so many one-of-a-kind products from both newcomers and seasoned veterans climbing to the top of the charts!
Extraordinary products don't just sell well, they must perform well. They add that touch of character to our design projects and become true powertools. This year we looked at a combination of outstanding sales, great customer reviews, and style uniqueness to select this list of exceptional products. But don't take our word for it: we've also pulled designers' own thoughts about what made each of these a remarkable tool to have.
Chroma Grainy Gradient Textures
I love the results with those magnificent colors and gradients and the product is very easy to use as well.

– Annika Hesa
Groovy
Absolutely impressed with this font…so much variety! I purchased this font not knowing of all the extra glyphs it came with. Without a doubt this font set is worth it and more! Should be priced higher 🙂

Phoebe Penrose
Watercolor & Gold Leaves Collection
The gold is gorgeous! Really matching the greenery leaves. The details, quality, colors are absolutely fantastic.

Alicia Gosh
Vintage Collage Creator
I love creating collages and have to say that this product came as a time saver 🙂 So many beautiful vintage photographs and images (very well isolated and cleaned) just ready to play with. Great product!

Dorota Dylka
Apparel Mockups Bundle
The best apparel mockup selection on the market. Worth every cent! I highly recommend this bundle because it has all the blank brands in the market currently and each of their products. All files are high-res just as described and come in organized files.

Fabio Elias
Instagram Creator For Coach
This artist really got me! Neat, chic, and really versatile. Those templates are really all that you need to uplevel your brand in no time flat!

Kim Grimard
Engagement Instagram Boost Bundle
With this pack, I was able to plan a month's amount of social media activity in one sitting. The Mega Bundle pack was easy to use, had a great format, and included instructions on how to use items I hadn't tried before.

Merri Maywether
Frame Mockup Kit Pro
The best frame mockup I've used. The multiple scenes are great but it's also amazing to have individual files for all the frames – this allows you to create your own unique scenes as well!

Ariel Clark
Branding Mockup Scene Creator
Considering the versatility, ease of use, and beautiful aesthetics, this is well worth the money and will be a go-to tool moving forward. Many thanks to the creators!

Samantha Trombley
The Heritage Brand Collection
This collection of fonts is really wonderful. It's the best one I have purchased in a long time. Each font is unique. And the attention to detail is incredible. If you just use one of these fonts, it's worth more than the price.

Ryan Berg
The Heritage Brand Collection
Made by someone who not only has the technical ability but also a superlative knowledge of how watercolor moves and flows. The tutorials are very helpful. The main brush is worth it for me alone. Excellent!

You Young Kim
AquaReal Procreate Watercolor Set
I am a watercolorist and it is of great value for me to use such a useful, light and perfect product. My latest collection "Midsummer" was created with your wonderful brushes and I am soooo happy I got them. I also want to thank you for those simple lessons. This is the best imitation of realistic watercolor I've ever bought.

Lana Markina
Pearl
I was looking for a font to create silent-movie intertitles, and the elegance of this one absolutely stunned me. It's unique, it's graceful, and it's dangerously stylish but still perfectly legible. Designers are going to be snapping this one up; it's world-class typography.

Mitch Gould
Stipple Studio for Procreate
I have purchased 'stippling' brushes before but they never looked quite right. These genuinely look like traditional-style stippling and they're easy to use. There's also really helpful tutorials included in this pack. Highly recommend!

Laura Smit
Glamour Absolute
Love the vintage 70's display look that's dramatic, yet not overbearing. Love it.

Richard Reyes
La Luxes Font Duo
Love the font combo and the logo was very easy to use. It reflects just the look I wanted for my brand: LUXurious.

Napena Arti
Blackstone
This vendor is top notch and the fonts I've bought from her are all gems. All are favorites in my fonts arsenal. I'm using the fonts in Adobe Illustrator without any issues and features of her fonts are all superb.

CC Church
Tangerine
This font is great! I barely had to kern it at all! Beautifully customized letters work well in both upper and lower case. Simple to use and download.

Kaitlin Thatcher
Quincy
I've really enjoyed working with Quincy. Connary has done a tremendous job with this typeface- the attention to detail, the way the letters flow from one to the next. It was created thoughtfully. I have eight CF fonts but definitely favor this one.

Jessica Griffin
Soulpreneur Instagram Creator
I love the classic, simple and attractive designs that make me love going to Canva every day to create a post. The designs trigger creativity and ideas to post about engaging content. I once took a really good social media class and learned about engaging content, how to post, what to post etc. – and I did all that, what definitely helped. But covered in this beautiful design, which also allows people to recognize it immediately as "from her", it boosted the numbers. Design is key!

Sandra Ananda
What are your favorites?
Have any Creative Market products made a difference in your workflow this year? Share your go-tos in the comments section below.
Getting started with hand lettering?
Free lettering worksheets
Download these worksheets and start practicing with simple instructions and tracing exercises.
Download now!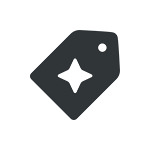 Creative Market