Top 35: Design News for Aug 30 – Sep 5
Extra! Extra! Read all about it! Every Friday, we'll be sharing a round-up of what's happening in the Design Industry, such as new digital product announcements, platforms being launched, unique peer projects, interesting experiments and much more. Follow along as we keep a pulse on exciting news in design each week.
Here's our recap for the week of August 30th through September 5th, 2014.
Want a peak behind the curtain here at Creative Market? Read my InVision interview facilitated by Conor O'Driscoll, and see pics of Autodesk's Pier 9 space by the talented Peter Prato.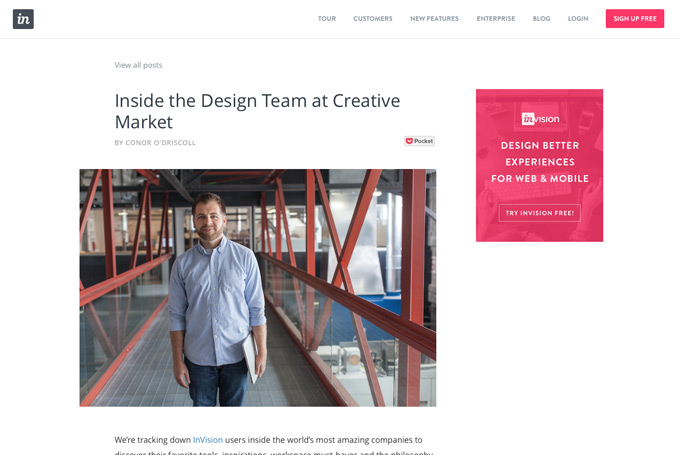 This looks very handy: simple responsive charts created using javascript.

Browse articles about designing business and the business of design by Christina Wodtke.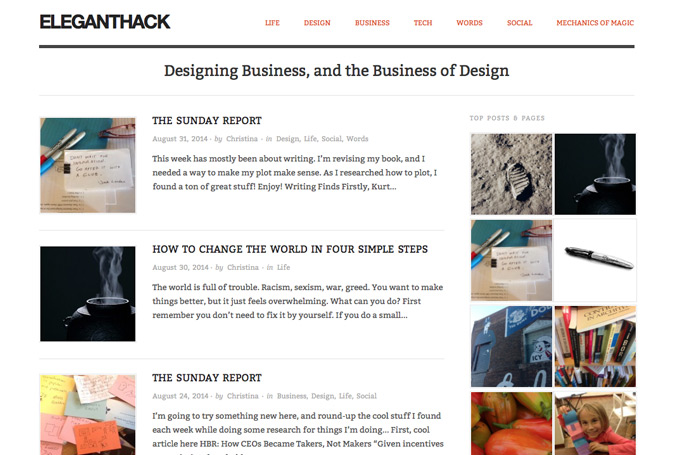 A handy Photoshop plugin that lets you easily find and fix messy layers in your PSDs. In essence, the layers organize themselves with PSD Cleaner!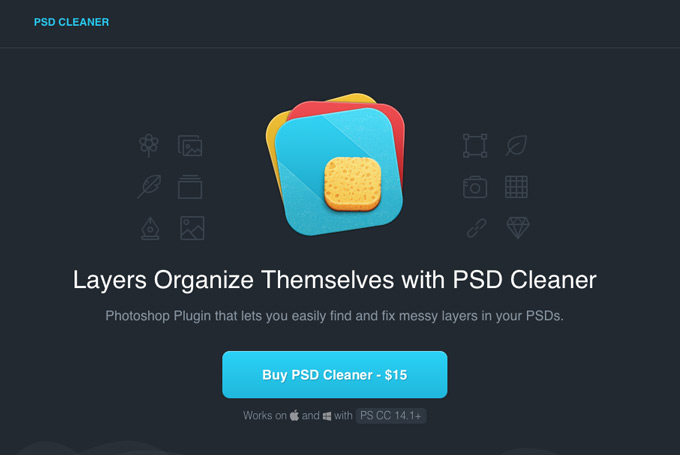 The indie platform that helps customers easily create and manage a beautiful, effective website just got redesigned. Phil Coffman led the design efforts behind the shiny new responsive site. Don't miss their intuitive Pricing page too, which Phil wrote about at length on Medium.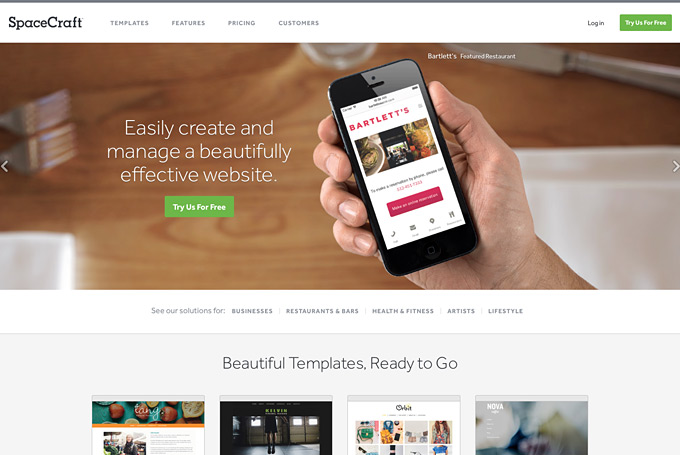 Check out this next generation package manager for the front end that blends ideas from Component, Browserify and Go. It makes writing and organizing front-end code fast and pain-free. Have a look on Github.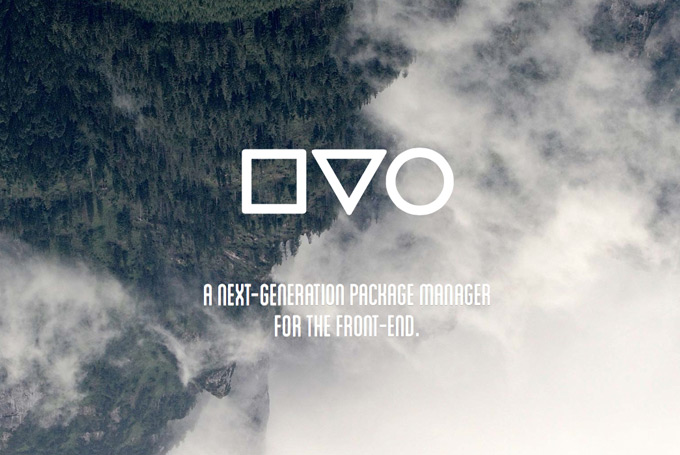 Listen to Drew Roper and Bryan Butler explain why they started the lettering showdown platform called TypeFight this Friday at 2:30 pm ET on DesignRecharge.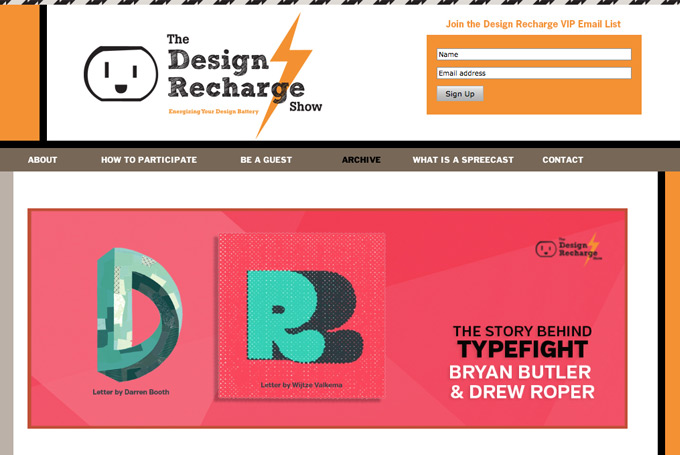 Simple usage examples for the CSS3 grid layout module.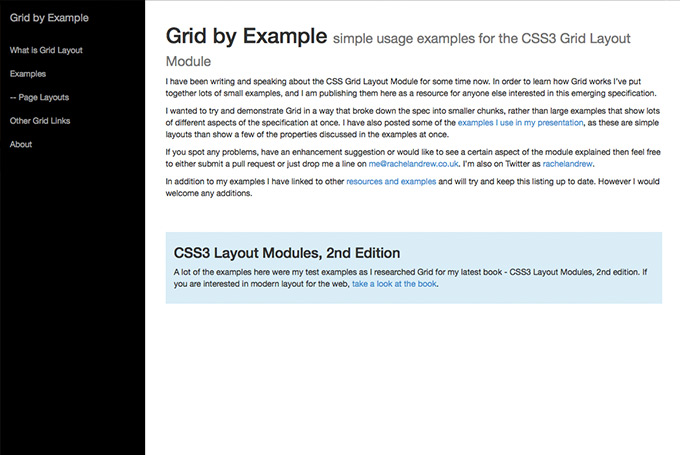 Have a look at a minimal, ui-focused programming language for web designers. Simply insert uilang.js in your page to build interfaces such as popovers, tabs, galleries, overlays and more. No programming experience is required. By Benjamin De Cock. Don't miss these four demos of uilang too: one, two, three, four.

Have you thought about submitting an app to the Apple app store? Read through this list of common rejection reasons as published by Apple, which includes crashes, bugs, broken links, placeholder content, incomplete information and much more.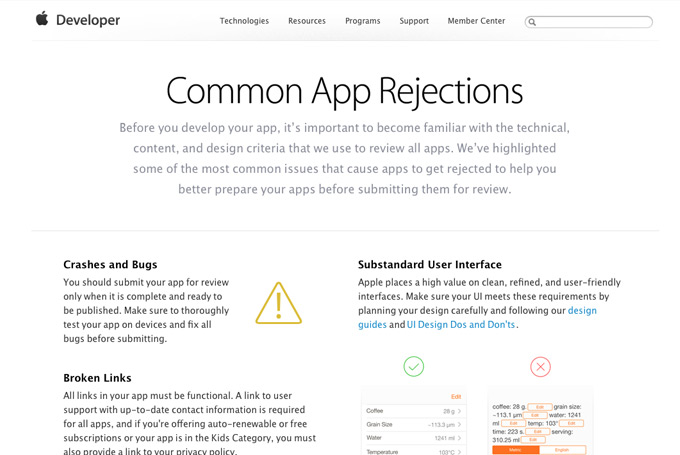 The popular news site just got an overall responsive upgrade! Now you can enjoy legible content on mobile and tablet devices.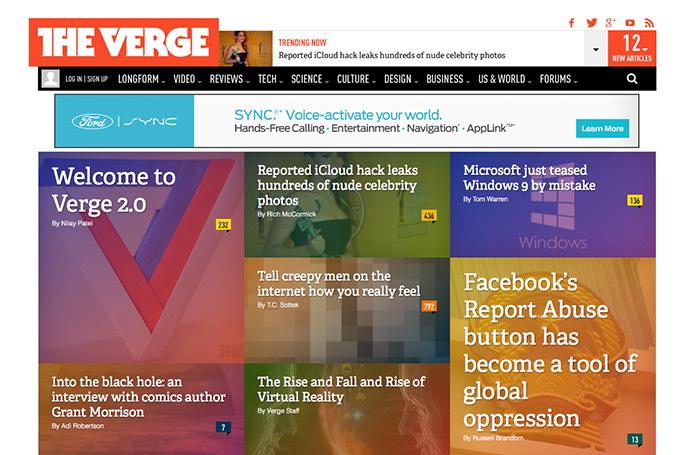 This handy editor for Chrome allows web designers to wrap content around custom paths and test them on the fly.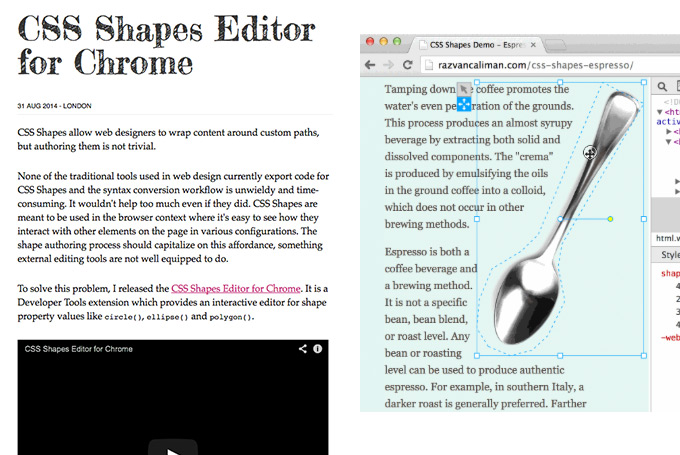 A super simple iPhone app that lets you take photos with your camera by rubbing the screen.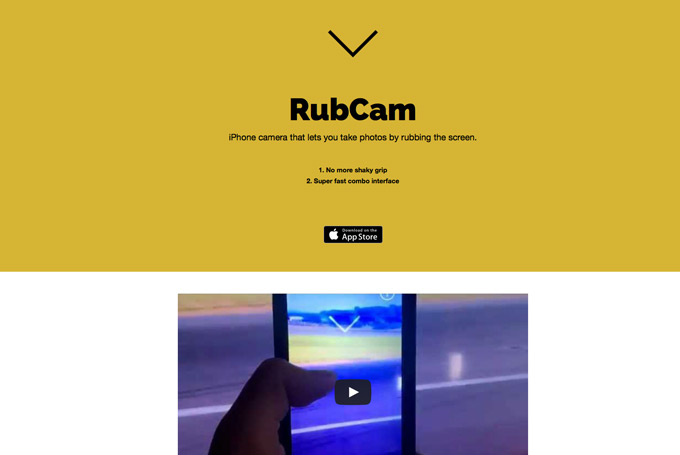 Dribbble rolled out a new Pro feature. Now you can send analytics information for your shots, attachments, projects and more to your Google Analytics account.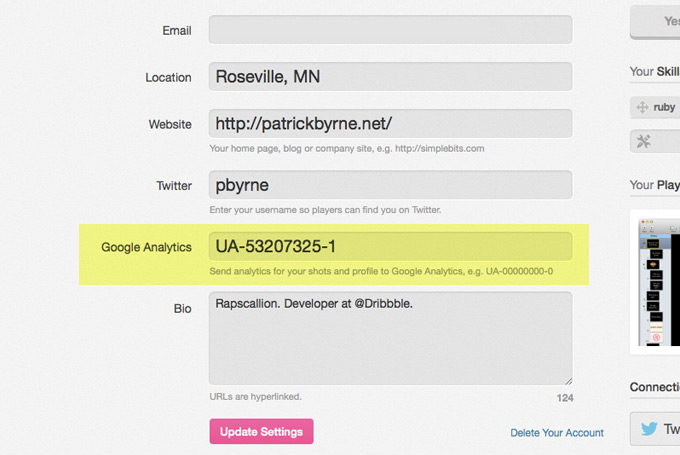 Ello is an invite-only platform that lets users post simple, ad-free content. Its initial target audience is artists and designers, and the platform feels like the early days of Tumblr. View a sample profile by Dirk Marwig. From the comments of a few prominent designers that I follow on Twitter, many folks don't know what Ello is for or how to use it.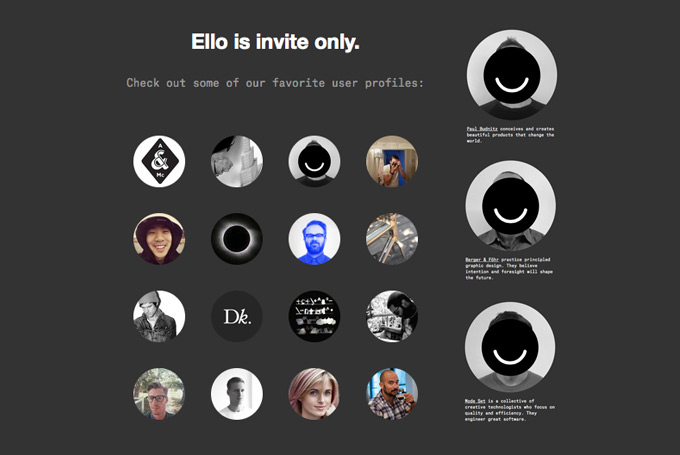 If you're a live music lover then you won't want to miss Jukely, an upcoming platform that lets fans go to an unlimited number of concerts for only $25/month.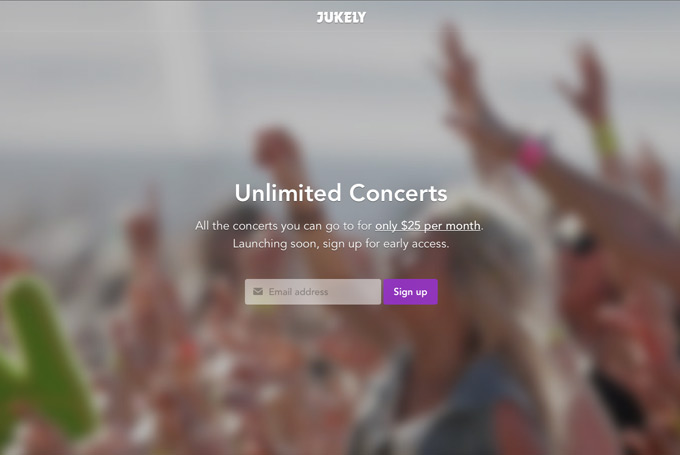 Impulse is a tool to create high-performance interaction for the mobile web, such as dynamic physics animations. Browse the library of examples to see what it's capable of, then have a look at the guides, API and Github.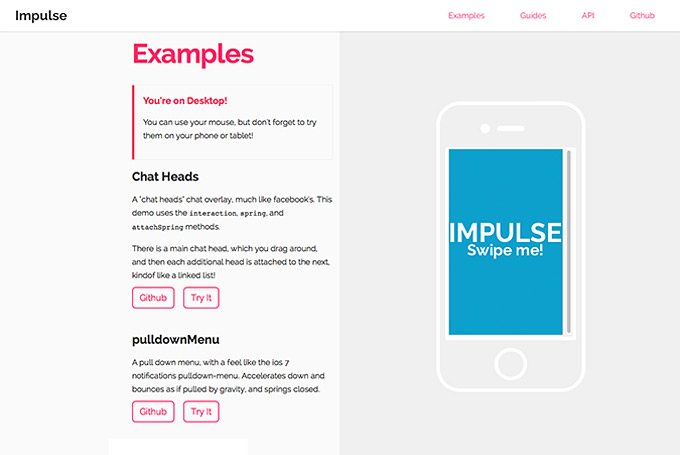 Love visually rich illustration? You won't want to miss Chuck Groenink's portfolio. His work is so good.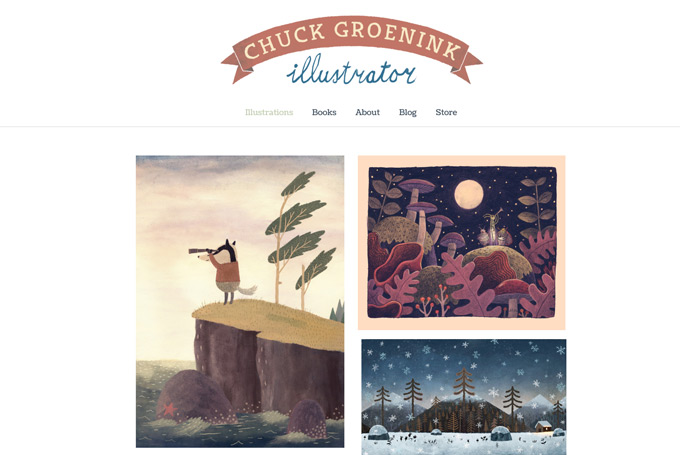 Open up this handy plugin in Photoshop to browse, use and download Font Awesome icons.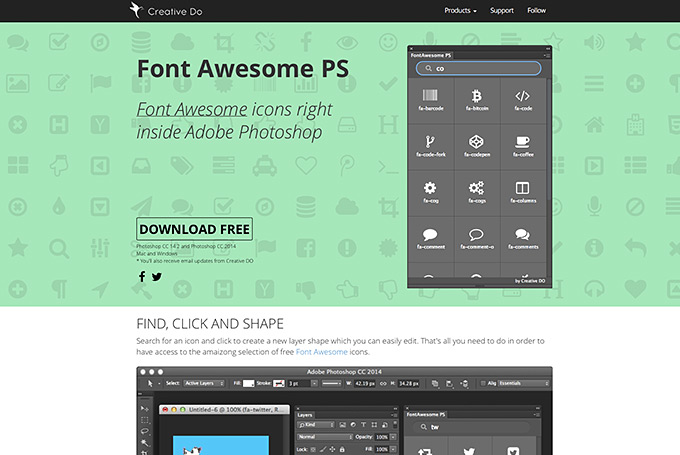 Enjoy a 40 minute behind-the-scenes documentary about An Event Apart co-founder Jeffrey Zeldman, courtesy of lynda.com.

Claiming to be the next generation of mobile interaction design, Pixate offers users the ability to put together quick user experience prototypes that are touch friendly and focused on the smart phone capabilities of your choice. You can build these prototypes with the intention of sharing them with clients or your team.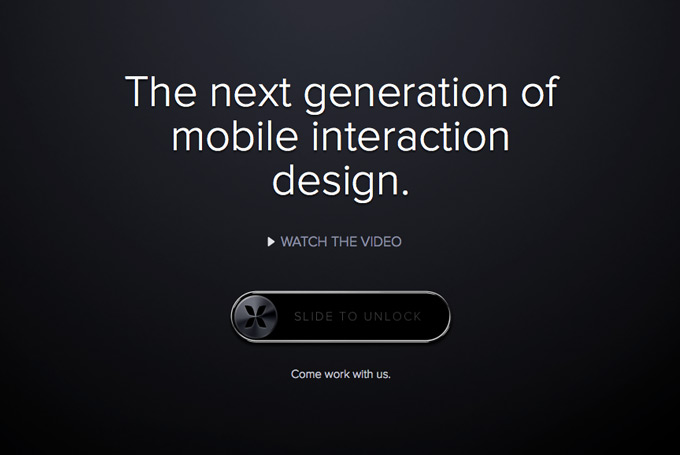 Learn how to propel your next app to the top of the App Store charts, and get the press coverage it deserves. Get notified when this book by Dan Counsell launches.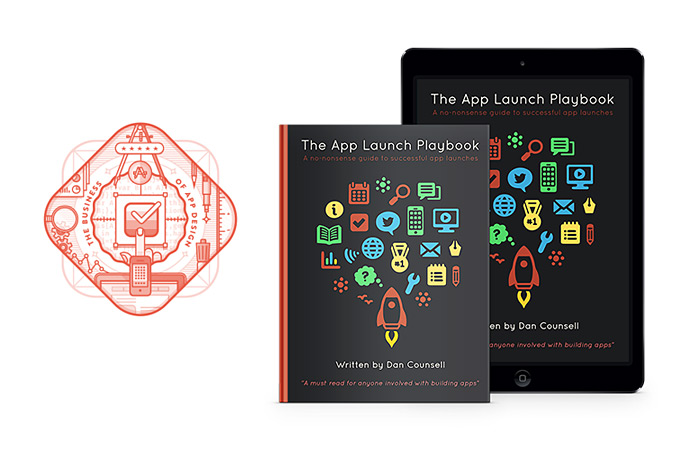 This is the ultimate CSS map font, which contains 301 scaleable vector map icons of the world, continents, globes, countries and states in a single font.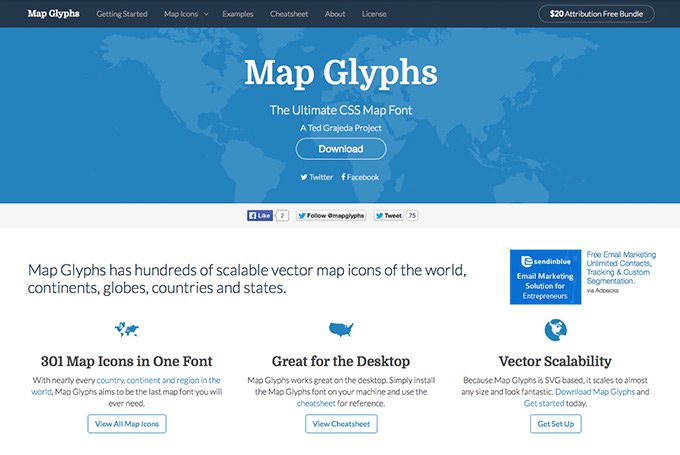 There are over 640 Google web fonts. Dig into this ongoing, collaborative project that provides users with great ways of pairing fonts.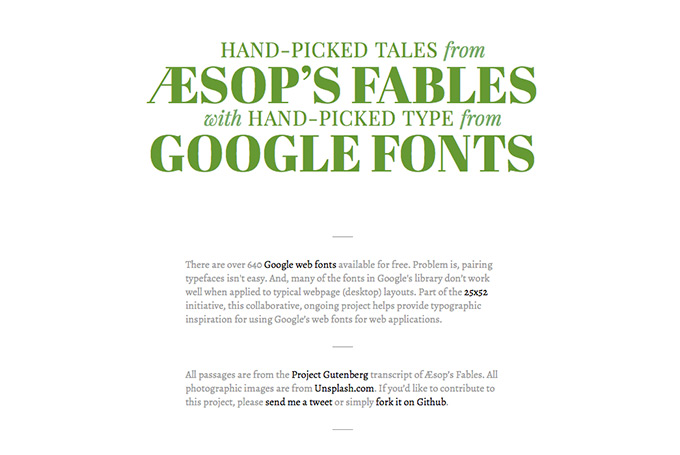 Browse a Tumblr archive of empty states from various apps and software.

A community for folks who use Telesc.pe and MeteorJS.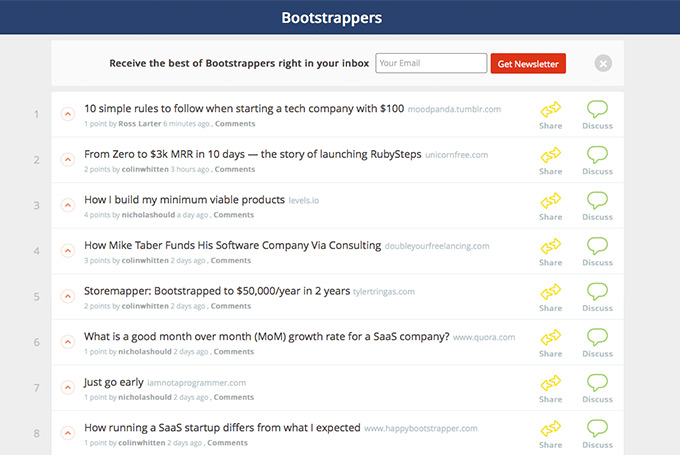 Check out this crash course on integrating the Dribbble API and Jribbble to showcase shots in your online portfolio.

Much like Netflix, this platform allows customers to browse artwork, select pieces from a rotating curation list, have them installed, and then replace them after they've grown tired of them. It's sort of like a monthly rent-a-piece art service.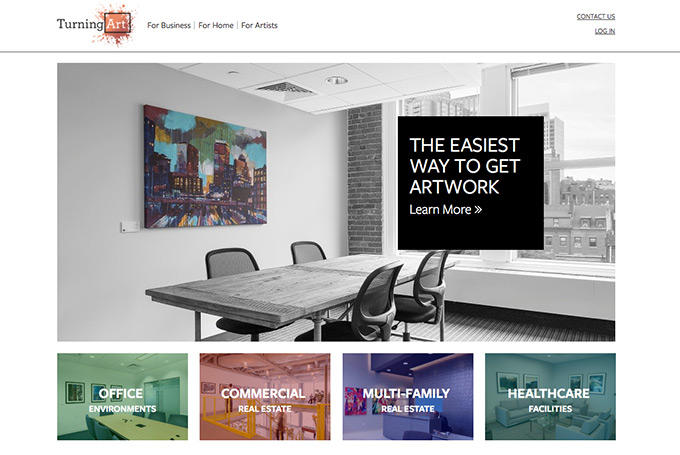 Easily test iOS icon designs on your home screen. Upload or drag your icon in the target zone and open the link on your iPhone to see how it looks.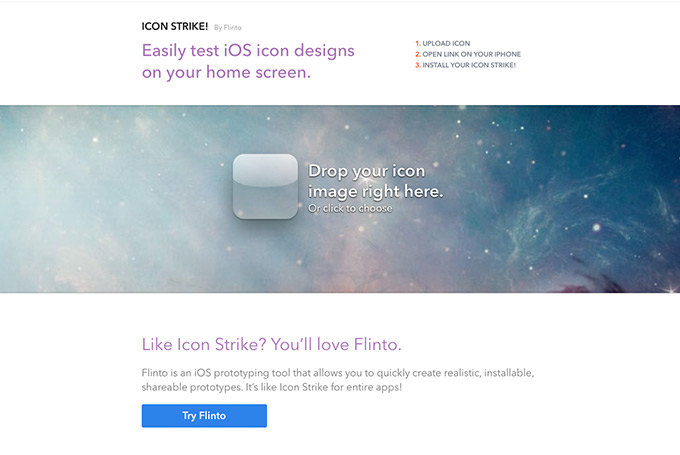 Edit the text on any web page and send your version to your friends.

Browse a a small collection of stylish CSS-based tab menu systems.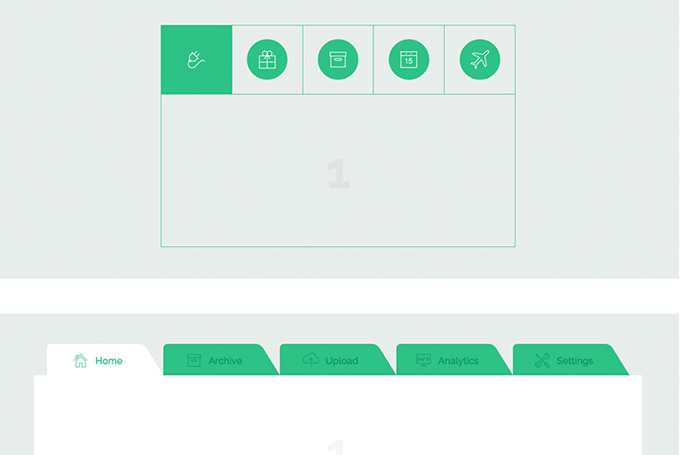 Instant native prototypes for designers. Powered by Relative interface — a high performance graphics framework for iOS, Form aims to bring the power of OpenGL to iOS apps with simple, familiar and powerful API.

You won't believe how much better the Moment lenses make your iPhone photography. After seeing samples posted by a friend on Instagram, I believe this hardware helps you create 2x-3x better visuals with your smart phone.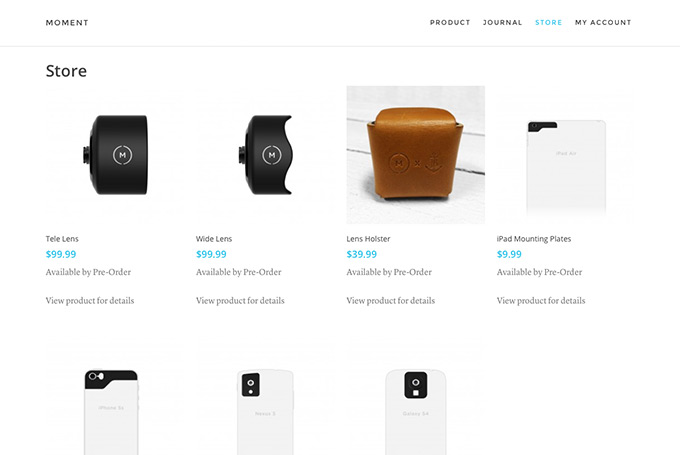 Katie Kovalcin weighs in on great alternates for popular fonts that are on the heavy file weight side. The alternates that are presented are nice options!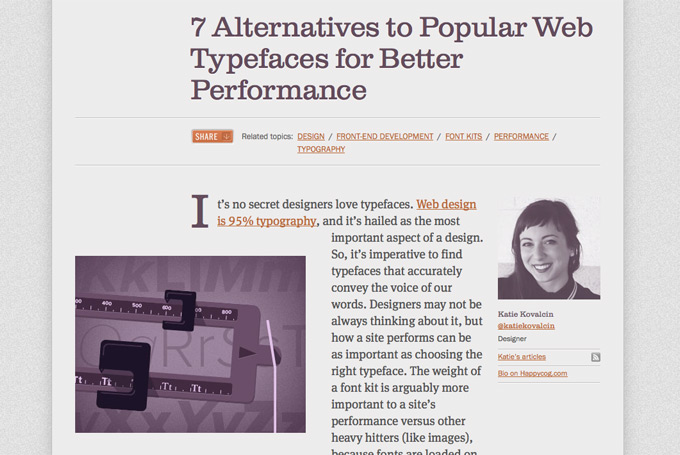 Generate a visual style sheet with all colors and text styles that you're using in Sketch with this handy plugin.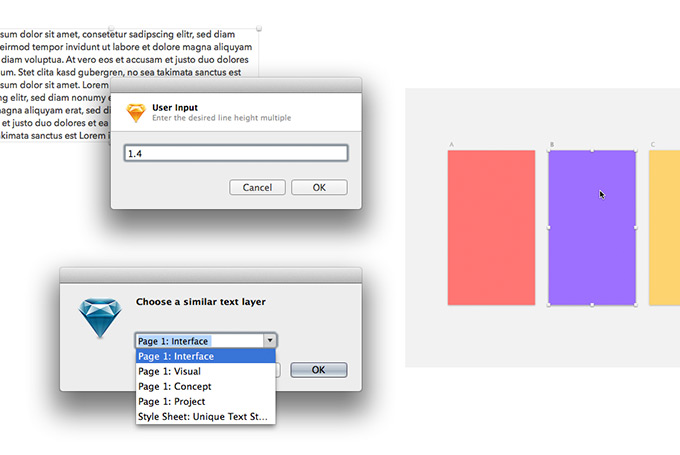 What Did We Miss?
That does it for all the great design industry links we found this week. Join the conversation by adding interesting sites or resources you found below.
Getting started with hand lettering?
Free lettering worksheets
Download these worksheets and start practicing with simple instructions and tracing exercises.
Download now!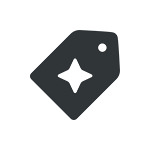 Creative Market