Trending Moods: Brand Design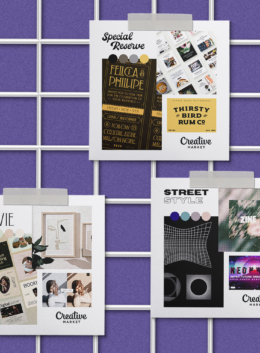 Follow along for a set of three styles you can create with this month's Drop — a collection of curated assets available to Creative Market members for free.

Street Style
Rugged, urban, and bold. Street Style is all about retro-futurism and downtown alleys. This mood is a great fit for fashion and entertainment brands inspired by the nightlife.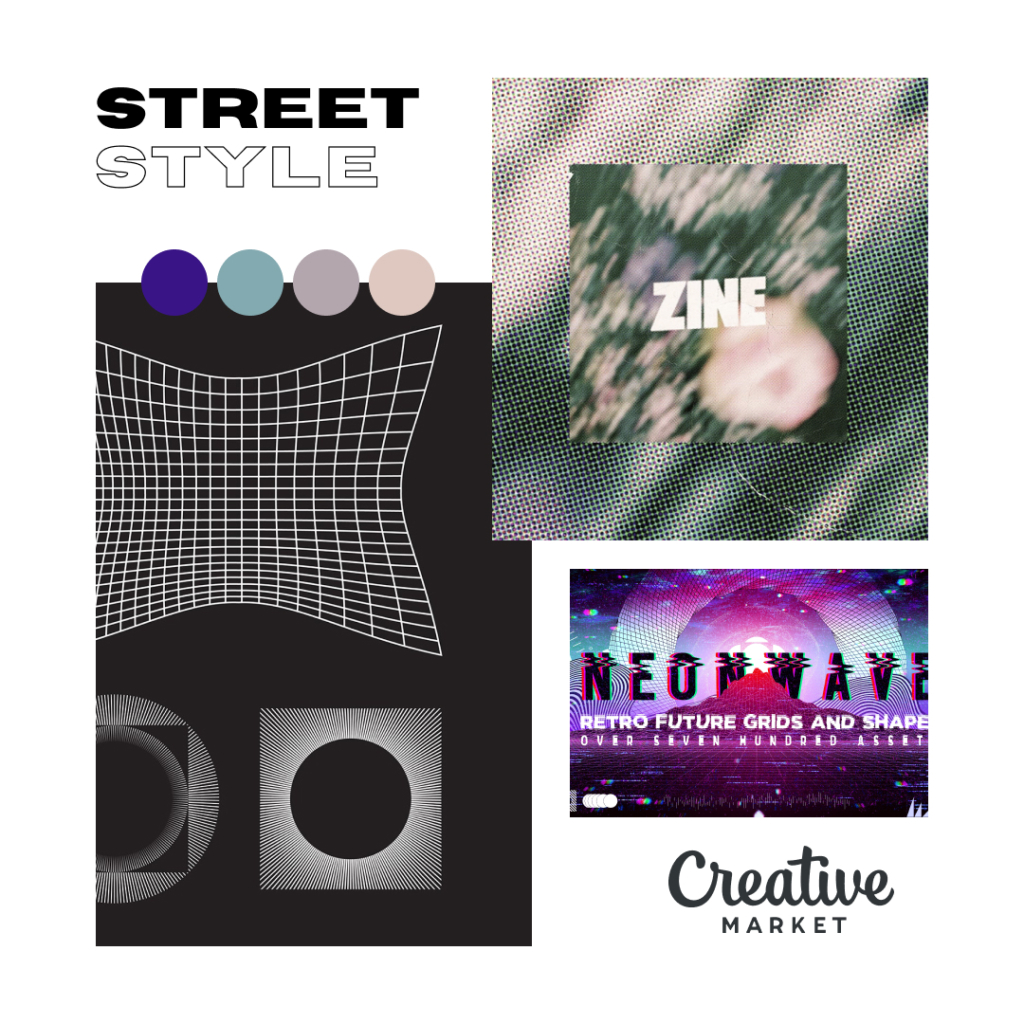 Products:
HEX Color Palette: #391487, #83AAB0, #B3A6AD, #DEC8C0
C'est La Vie
Understated, chic lifestyle brands: meet your match. C'est La Vie combines earthy neutrals with free-flowing paint strokes and natural lighting to create graceful scenes.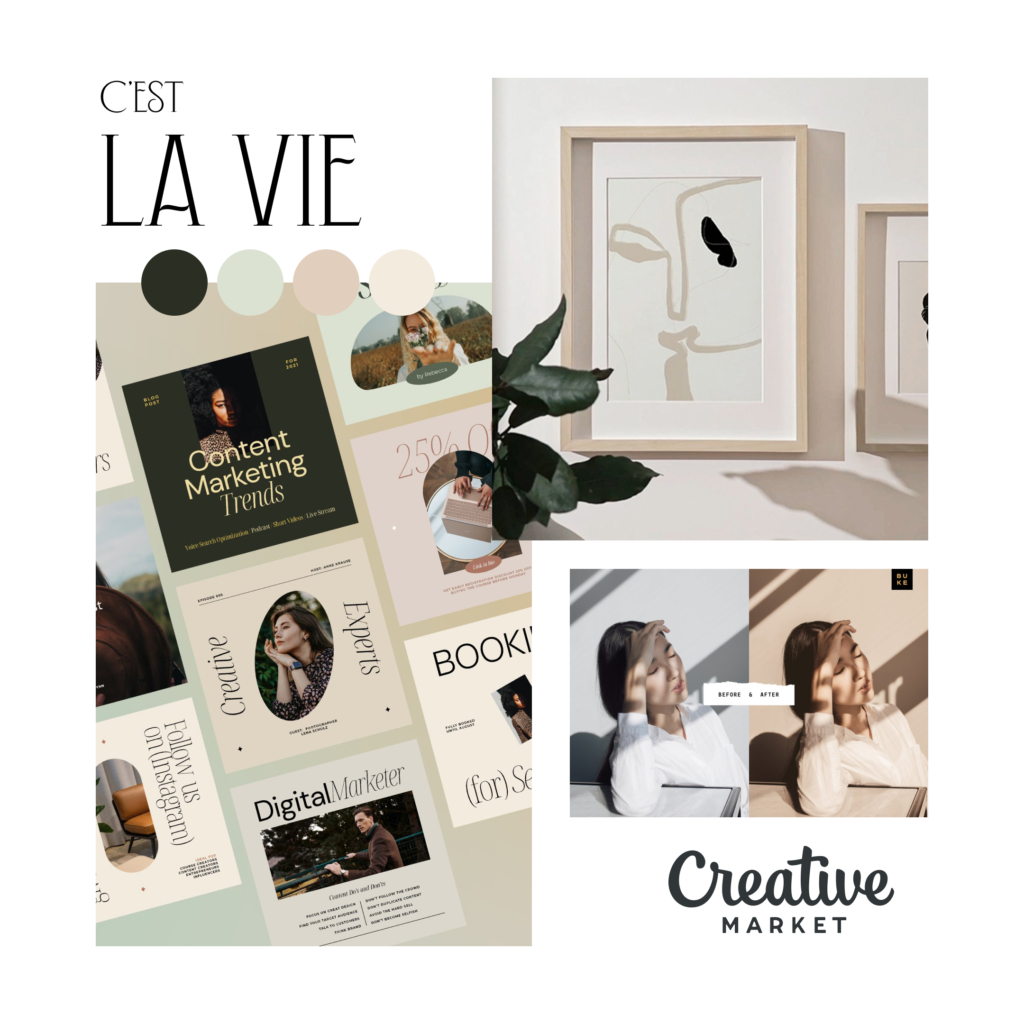 Products:
HEX Color Palette: #2B2E23, #DBE2D2, #E1CEBD, #F3EBDE
Special Reserve
Special Reserve captures the joyful world of gourmet food and drink. This look is ideal for event and hospitality-themed designs with a light vintage touch.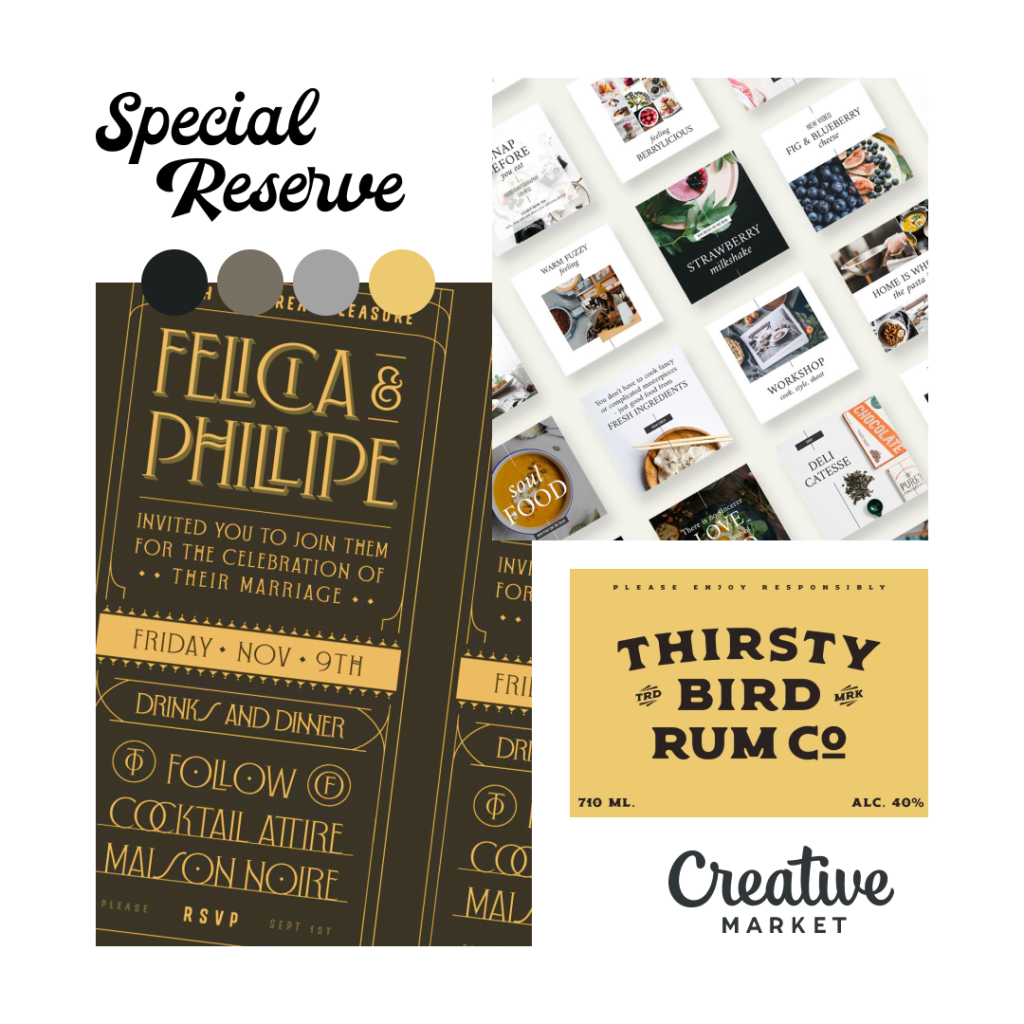 Products:
HEX Color Palette: #1B2020, #777062, #A3A3A3, #EDCA70

Which mood inspires you?
It's no secret that you make a difference and share your voice with these different graphics, textures, and imagery. Which one inspires you to create an impact in your next design project? Let us know in the comments below!
Getting started with hand lettering?
Free lettering worksheets
Download these worksheets and start practicing with simple instructions and tracing exercises.
Download now!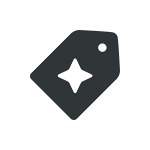 Creative Market