20 Professional Tri-fold Brochure Templates To Help You Stand Out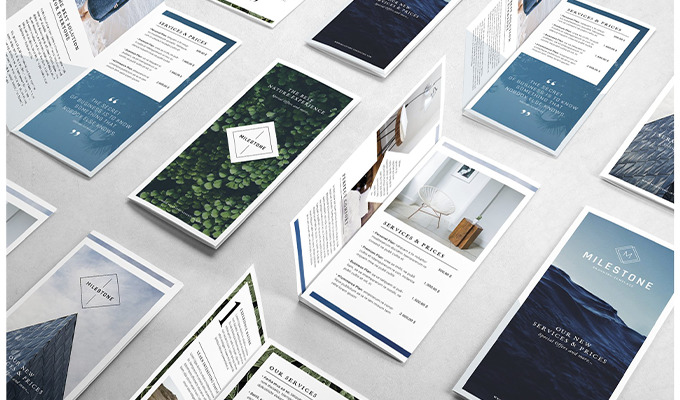 Brochures can still be relevant in this day and age. From fashion models to product launches, a print pamphlet can sometimes mean more than a social media post. They not only look gorgeous, but can be easily passed on to friends, family, or colleagues. Customers who are strongly interested in your brand or services can quickly pick brochures from your office or store. Your little booklets will also remain relevant for as long as you need them to be.
Not sure whether you need or want one? Don't worry: here's a list of the best professional tri-fold brochure designs to inspire you.
Professional Tri-fold Brochures To Help You Stand Out
This template is perfect for photographers who want to take their hobby to the next level. Highly customizable for beautiful brochures in no time.
The clean and sleek lines of this simple brochure template will look great for any purpose: whether for creative agencies or as a personal portfolio.
Do you own a restaurant or a bar? Try this minimalist design that's simple and easy on the eyes.
The delicate design of this multi-purpose portfolio tri-fold brochure template makes it perfect for those in the fashion, photography, and creative industries.
Stand out from your competition in this elegant and modern wedding photography brochure template that not only showcases but also informs.
Hosting your first art exhibition? Then get this bold template that comes with bonus stock photos in a highly user-friendly format.
Featuring vibrant inside and outside page designs that's ideal for modeling agencies and photographers.
The soft watercolor design of this template will showcase your skills without overpowering the overall look and feel of the final outcome.
The minimal design of this tri-fold brochure template is perfect to promote products like clothes, furniture, and architecture.
A simple but practical tri-fold design that's bound to get your message clearly to all potential customers and clients.
Simply drop in your own photos, change to your desired colors, and add in your logo for a finished product that looks like it took you hours!
Want to showcase your photos? Check out this nifty tri-fold design that allows for big pictures for maximum impact.
Dark, mysterious, but full of character, this template is fit for events, seminars, workshop, launches, advertising, and more.
Are you a photographer who caters to newborns? Then this tri-fold brochure design is perfect for you.
This sleek and modern template is ideal for use by fashion, lifestyle, and branding professionals. Includes free fonts and images to make editing easier.
For all the causes you care about, this tri-fold brochure template is all you need. Best used for charities, community groups, and fundraising events.
A clean and simple template that's great for designers, photographers, architects, food stylists, and creative agencies.
A beautiful multi-purpose brochure template that's ideal for advertising, events, photography, fashion, or product information.
This modern tri-fold brochure template includes 20 hand-drawn seamless patterns to add more character to your final design.
This beautiful tri-fold template features three vector logo templates to fully customize your design.
With dozens of amazing brochure templates to choose from, you may want to reflect on your own needs before buying one.
First, understand your motives for needing one.
Second, plan your brochure's content. Make sure it's the most basic or updated information so you won't need to change it very often.
Third, consult a third party if necessary to get feedback on your final output before printing.
Creative Market has plenty of professional-looking brochure designs and templates from their best independent creatives out there. From something clean and minimalist, to something more colorful and contemporary, there's a pamphlet for every cause.
Buying a pre-made brochure template will save you hundreds of dollars and hours of your time. After your purchase, you can just customize and print. And voilà – a beautiful tri-fold booklet that you can instantly distribute to potential customers or employers. Add this to your arsenal of marketing tools and see how far a pretty tri-fold brochure can take you.
Designing your own brand?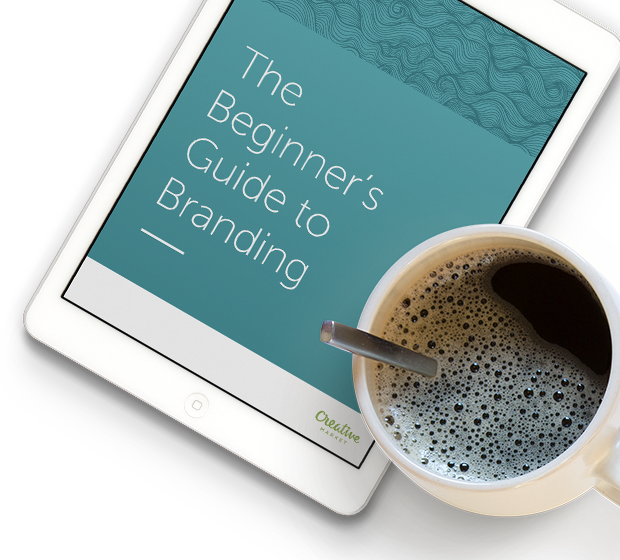 Download now!

Free Beginner's Guide to Branding

A fun, friendly, FREE guide to build a stellar brand identity.
I'm a digital nomad and entrepreneur who loves bringing ideas to life. When I'm not working on inspirationfeed.com or fancycrave.com, I'm out taking photos. Follow me on Instagram: @igorovsyannykov