Wedding Trends 2014: Metallic and Sparkly Invites
Selecting the perfect wedding invitations is a time-consuming process, not to mention an expensive one. Invitations don't seem pricey when considered individually. After all, they're usually only a few dollars a card. But they easily add up once you realize you're not buying one or two, but likely 50, 150 or more. Of course, finding the perfect on-trend design, like the elegant metallic and sparkly styles you've had your eye on, to showcase your love and the upcoming ceremony is no doubt very high on your list of things to have. Fortunately, you don't have to spend a fortune on shiny paper when you can make your own. Check out these glamorous yet refined examples of metallic wedding invitations, and use the following recommendations to DIY your wedding invitations in record time at low cost to you. That leaves more money for cake!
Dripping With Gold
Whether you prefer silver, gold or both, there is one style of wedding invitation that screams glamor, decadence and sophistication. The trend for cards with metallic color dripping down the top, bottom or sides is fairly popular, but not so much that it's become ubiquitous. While these invites seem extravagant—and they can cost a pretty penny—it's not so difficult to create your own version using metal textures. Not only do you get that beautiful sheen, you also get an added layer of depth from the textured style.
Golden Monogram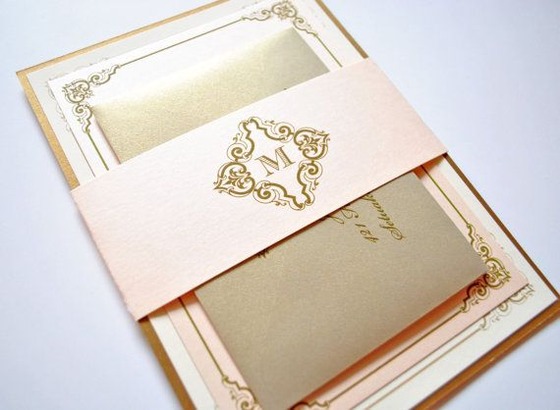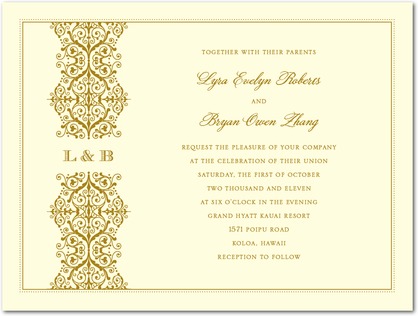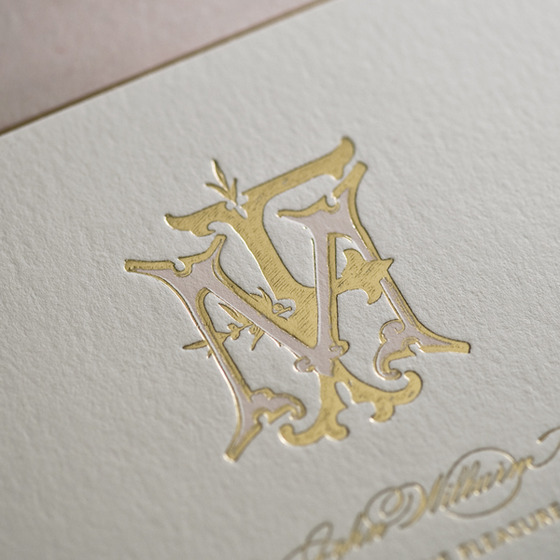 Few things leave as refined an impression as a polished classic monogram in swooping script, but adding a golden touch certainly lends it an extra special flare. If you want to keep your invites simple yet stunning, you can do this easily by using metallic lettering for the monograms, information and all internal writing. This is not only gorgeous, but it's also wildly affordable. Simply employ a shiny metal style over the type and write out your details. Be sure and use high quality paper when you print it out for a totally professional look.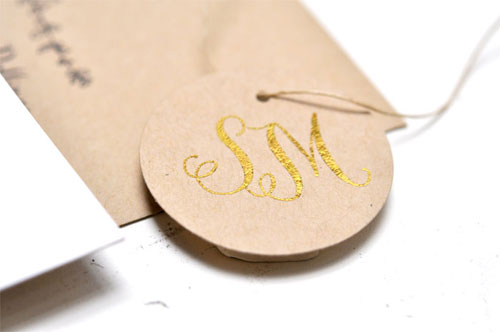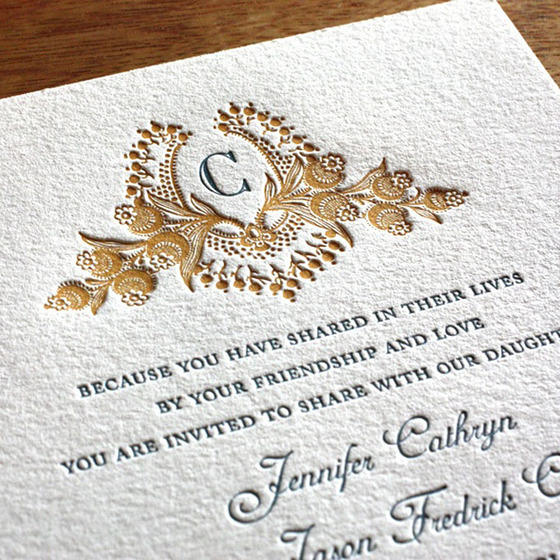 A Shimmering Border
Another classically glamorous option is to use a sparkling border around the invitation information. Simple, lovely and thrilling, it easily captures the festive and momentous mood of the occasion without overwhelming the senses with too many graphics or patterns. Making your own version couldn't be easier. In fact, you may add an additional modern style by using chevron stripes decorated with sparkles for your cards. With dozens of different ways to utilize the pattern, it's not only less expensive to make your own, but also more fun.
Glitter Drops
A more subtle and playful variation on the dripping with gold style, the vintage-inspired drops of metallic color are sweet and eye-catching, with a subtle splash of high luxury without ever seeming like an announcement for the queen's visit. Formal, fun and personalized, it's easy to imitate this look for your use with the help of some silver or gold glitter stars that hang enchantingly from the top and/or bottom of your wedding invitations. This is an especially good choice if you plan on having an evening ceremony or dinner party with hanging lights or an open sky filled with stars.
+++++
Weddings are the most exciting parties, and the invitations should suggest just how wonderful and important the festivities will be. Don't settle for invitations that are close to what you were dreaming of having, take a little time to design them and enjoy not only more personalized cards, but less expensive ones as well.
Getting started with hand lettering?
Free lettering worksheets
Download these worksheets and start practicing with simple instructions and tracing exercises.
Download now!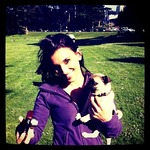 Maryam Taheri
I'm a recent graduate of the University of San Francisco with a degree in Biology and a passion for the creative arts. I love building websites, trying new things, and I have a passion for social media.
View More Posts