Welcome Themezilla to Creative Market!
We're beyond excited to announce that the fantastic, Themezilla, has joined the Creative Market shop owner community. If you've been a follower of WordPress themes for any significant amount of time, chances are, you've heard of (and love) Themezilla! We could go on and on about this wonderful theme creator, but we decided to give you a chance to hear from Themezilla yourself. Learn about their history, their success, and their future on Creative Market!
Themezilla History
Themezilla started back in late 2010 with the release of a single theme (Repro). At the time, there wasn't a plan to grow that into a full-fledged company, but the theme did well so we were encouraged to keep going, and now here we are.
We've had well over 40,000 customers by this point, which is a lot when you hear it as one big number like that. It's hugely gratifying to think that so many people have liked our work enough to make it part of their own, and that by extension we're helping them at whatever it is they do. Since many of our themes are geared toward creatives, the idea that we're playing a part in the online life of so many talented folks is incredible.
Joining the Creative Market Shop Owner Community
We've been meaning to open up a shop ever since Creative Market opened, actually—that we're only doing so now is less about will than simply a shortage of time. The kind of care and attention you guys obviously give your own product is always something we can get behind, and the fact that it's geared toward creatives fits right in with our own focus. Hard to argue with a matchup like that, so here we are 🙂
Themezilla's Creative Market Future
Getting our work in front of a new crowd is always exciting: more feedback and more engagement always leads to better work. The fact that so many of Creative Market's users are part of the creative economy—designers, typographers, developers, photographers, or what have you—means that the feedback we get, whether via the sale of a product (we'd call that an "upvote") or simply a comment, is all the more valuable.
Over the next while, we're going to be putting a lot of new energy into Themezilla, releasing a ton of great new themes as well as some other, top secret projects (for now 😉 But we don't like to work blind. Being part of Creative Market is a great way to engage with the wider creative community, which is essential if you want to build products that are truly useful. Starting those conversations is always exciting.
Getting started with hand lettering?
Free lettering worksheets
Download these worksheets and start practicing with simple instructions and tracing exercises.
Download now!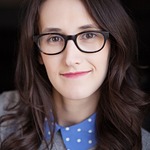 Kelley Johnson
I'm an ex-schoolmarm who is excited about all things creative. Photography makes me smile and when I find a new-to-me dress that fits just right, it makes my day.
View More Posts