10 Infographics On How to Mix Fonts Like a Pro
When choosing fonts, there's an unspoken consensus that typefaces should work well together and be consistent. However, mixing fonts in unexpected ways can result in a striking and original effects. In some cases, the more contrast, the better. While there are a few "guidelines" when it comes to pairing fonts — such as being selective and keeping font families together — some rules are clearly meant to be broken. Here are 10 awesome infographics that address the designer conundrum of mixing fonts effectively:
1. Mixing Fonts Cheat Sheet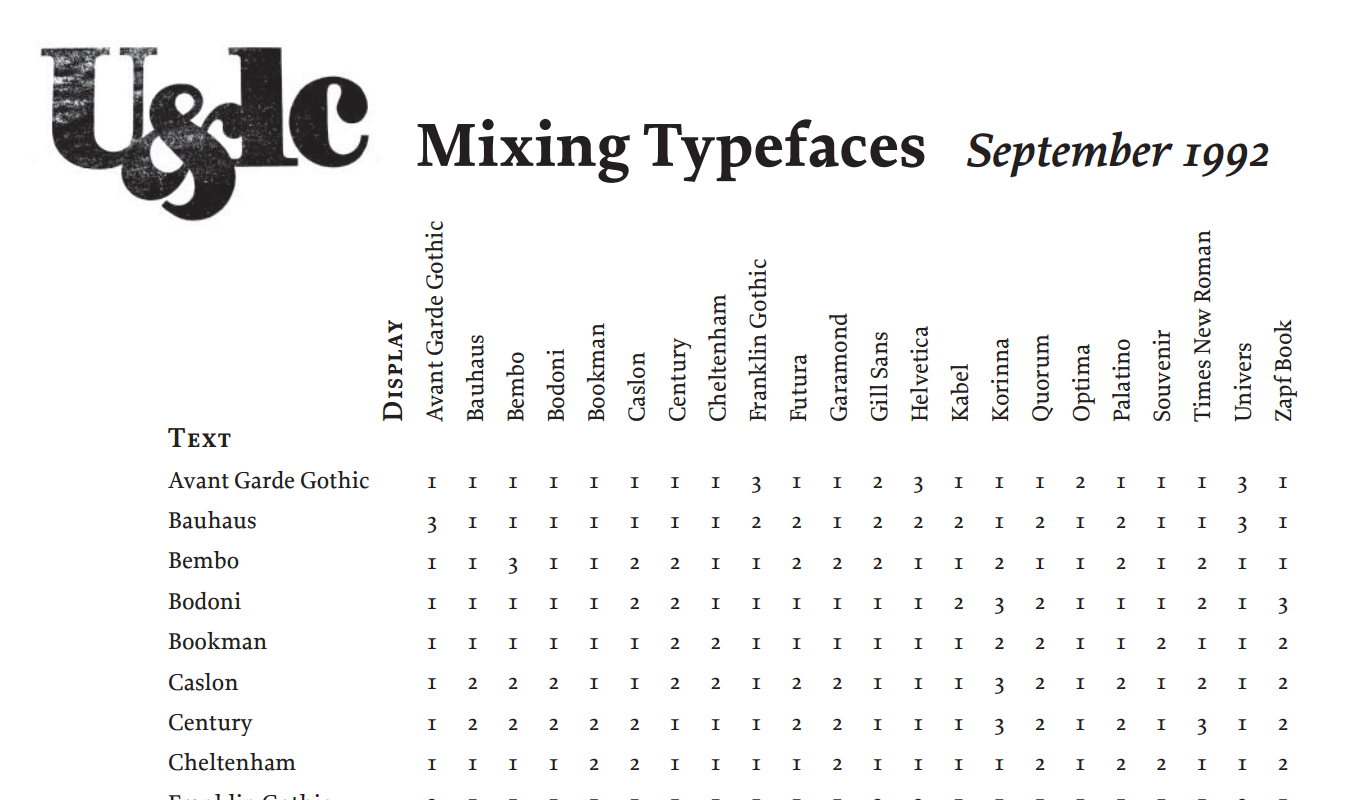 This infographic is a handy cheat sheet listing 22 typefaces. It cross-references them to show how well each combination goes together and provides simple advice in the form of: 1. Combine at will, 2. Not a conservative choice, or 3. Think again.

2. Four Things You Need To Know To Pair Fonts Well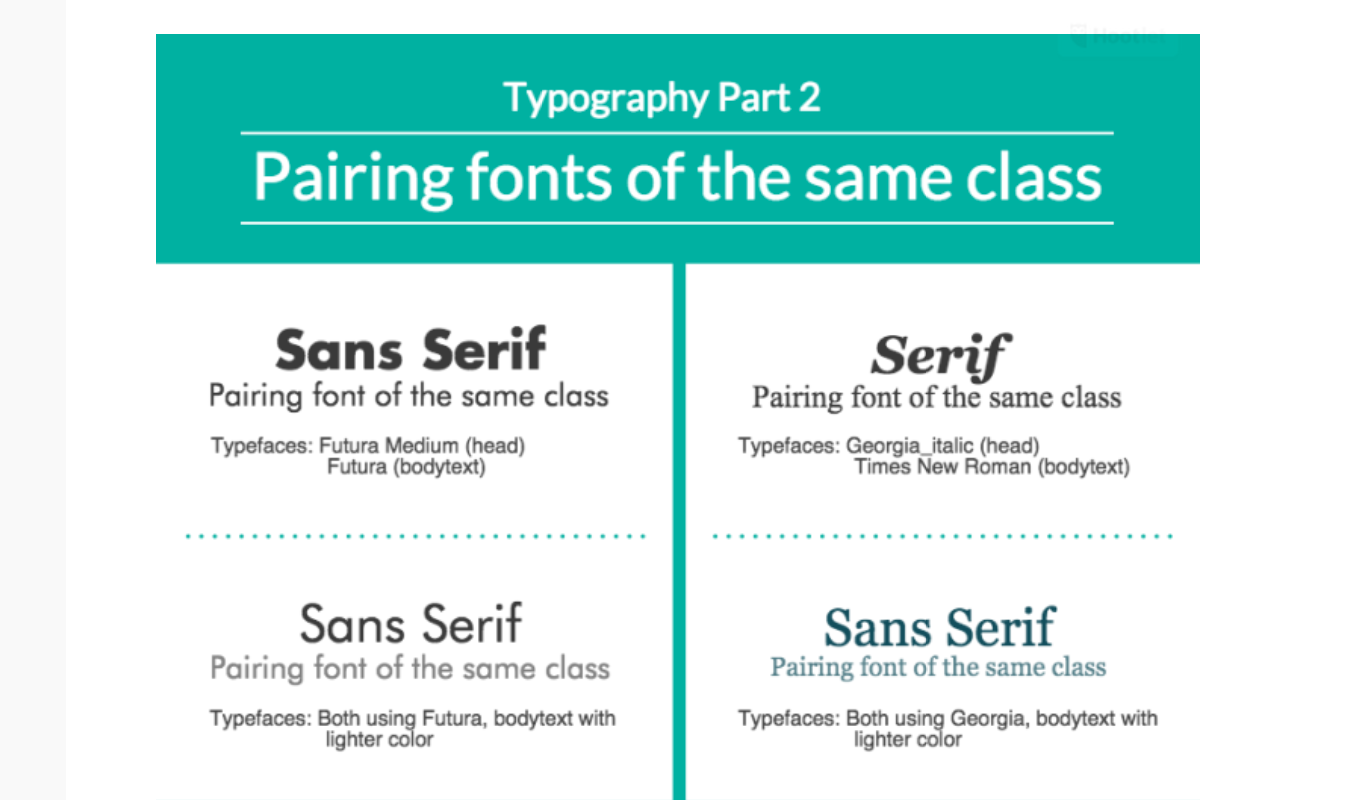 This 4-part infographic set shows how some basic typography principles go a long way when mixing up fonts. What's really compelling about this series is how it simplifies advanced concepts like contrast and font classes to help us create stellar combinations.
3. Tips on How to Mix & Match Fonts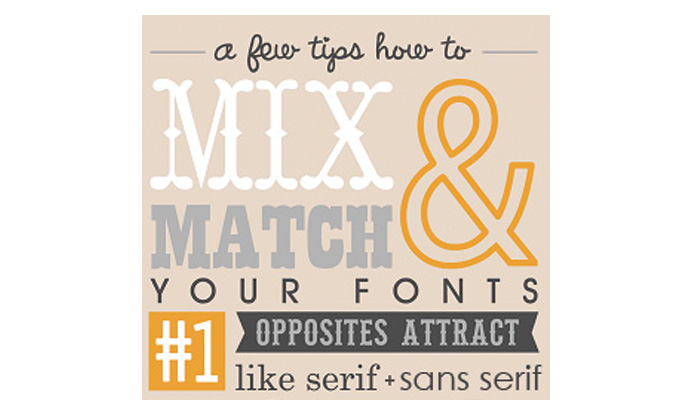 This clever graphic shares some great tips on how to mix fonts properly and avoid the dreaded "font vomit." Tips include pairing opposites and playing with kerning to achieve balance.
4. The Art of Mixing Typefaces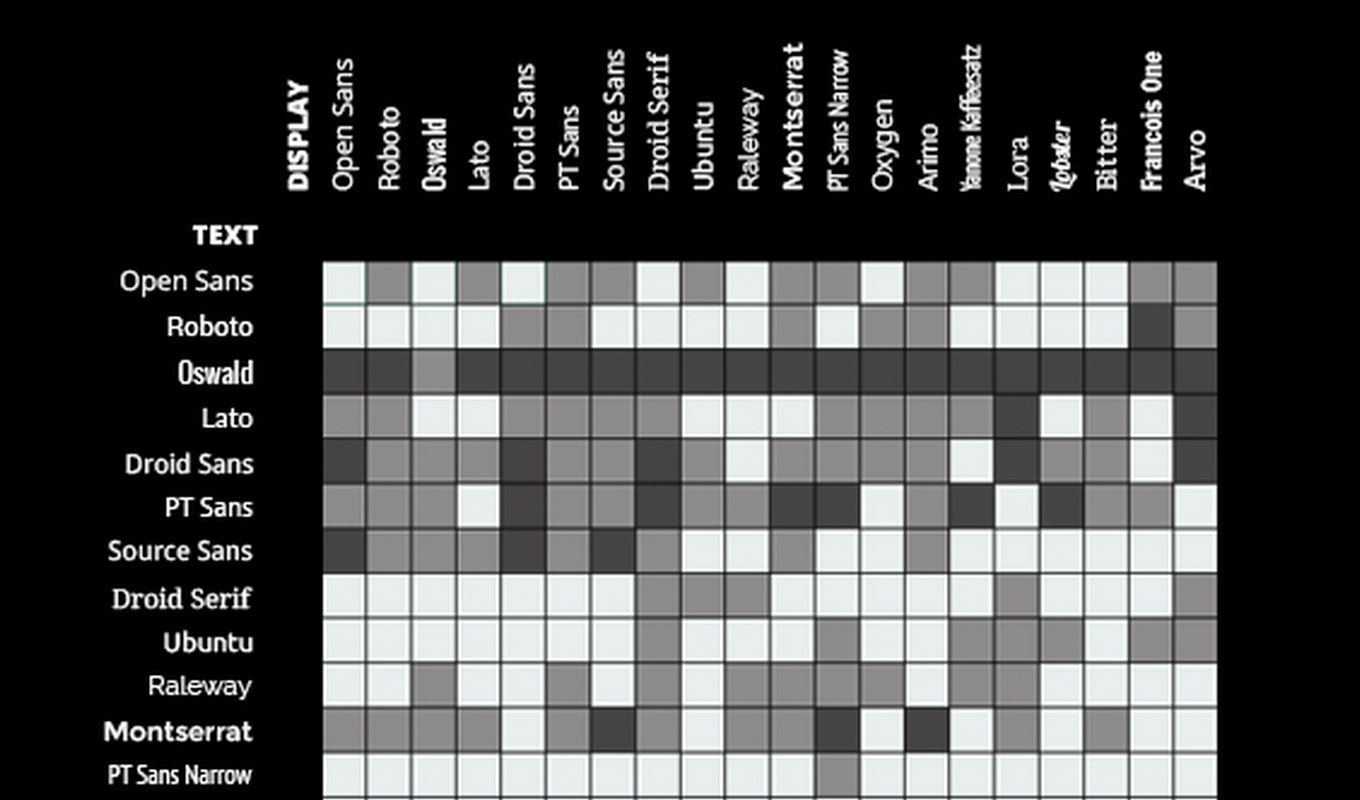 This handy resource assists in the matching of Google fonts, with 20 font options cross-referenced to show which ones tend to mix well in design projects for a total of 400 combinations.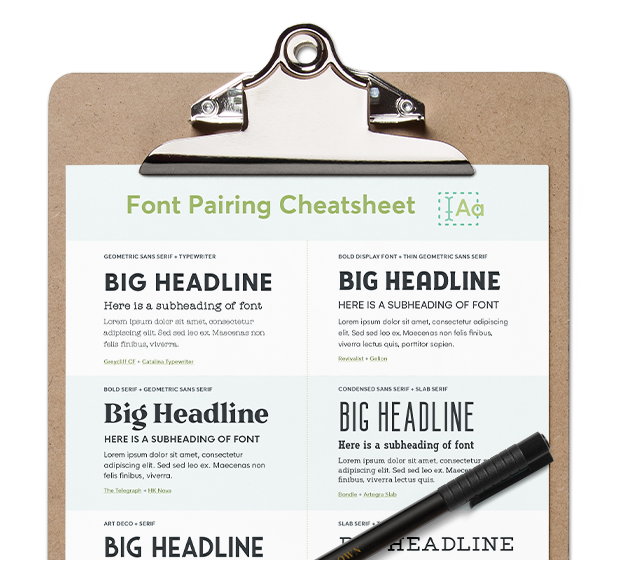 15 Pre-designed Font Combinations
Free Font Pairing Cheatsheet
We've curated a list of font styles that work well together so you can design interesting type lockups in minutes.
Download the cheatsheet
5. A Palette with Wit, Energy, Poise & Dignity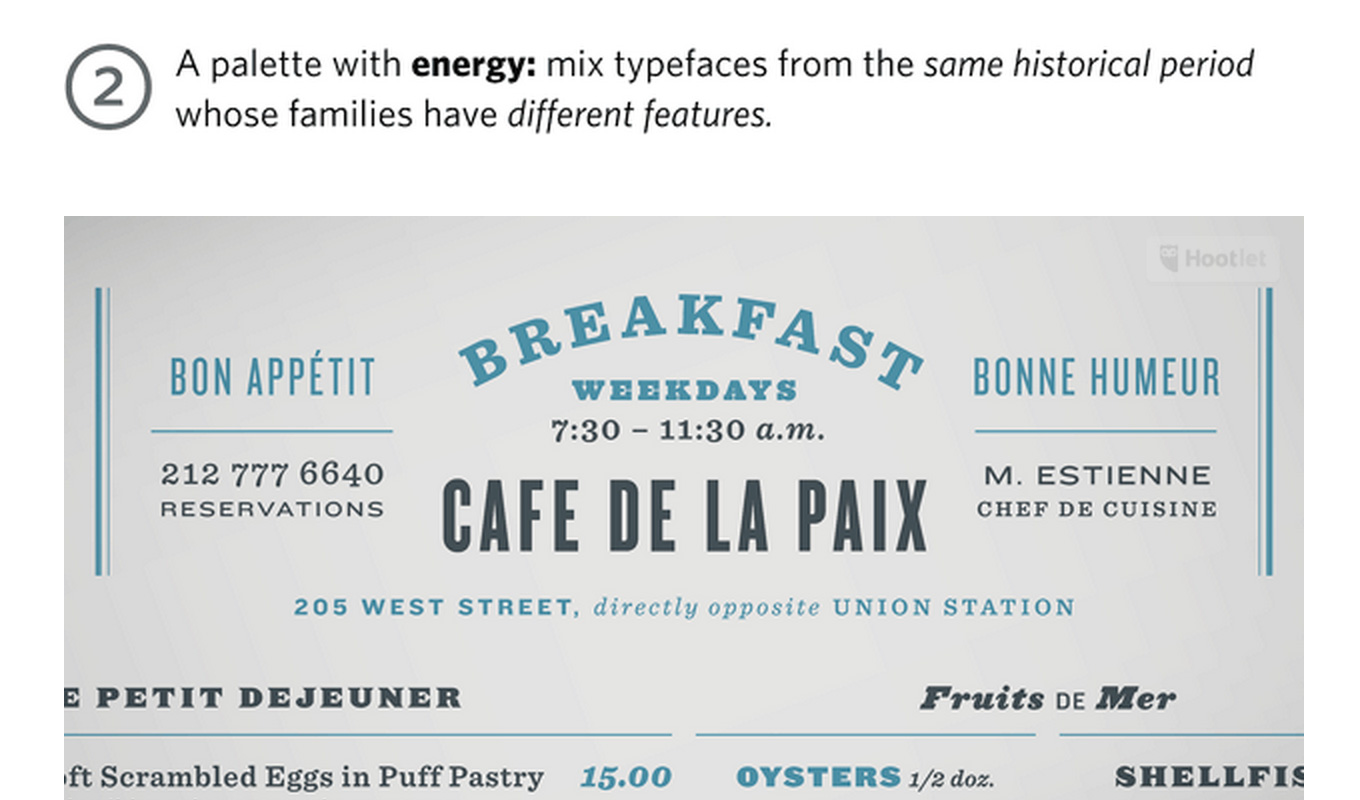 This infographic highlights four tips to navigate the typographic ocean, all built around H&FJ's Highly Scientific First Principle of Combining Fonts: keep one thing consistent, and let one thing vary.

6. The Art of Combining Fonts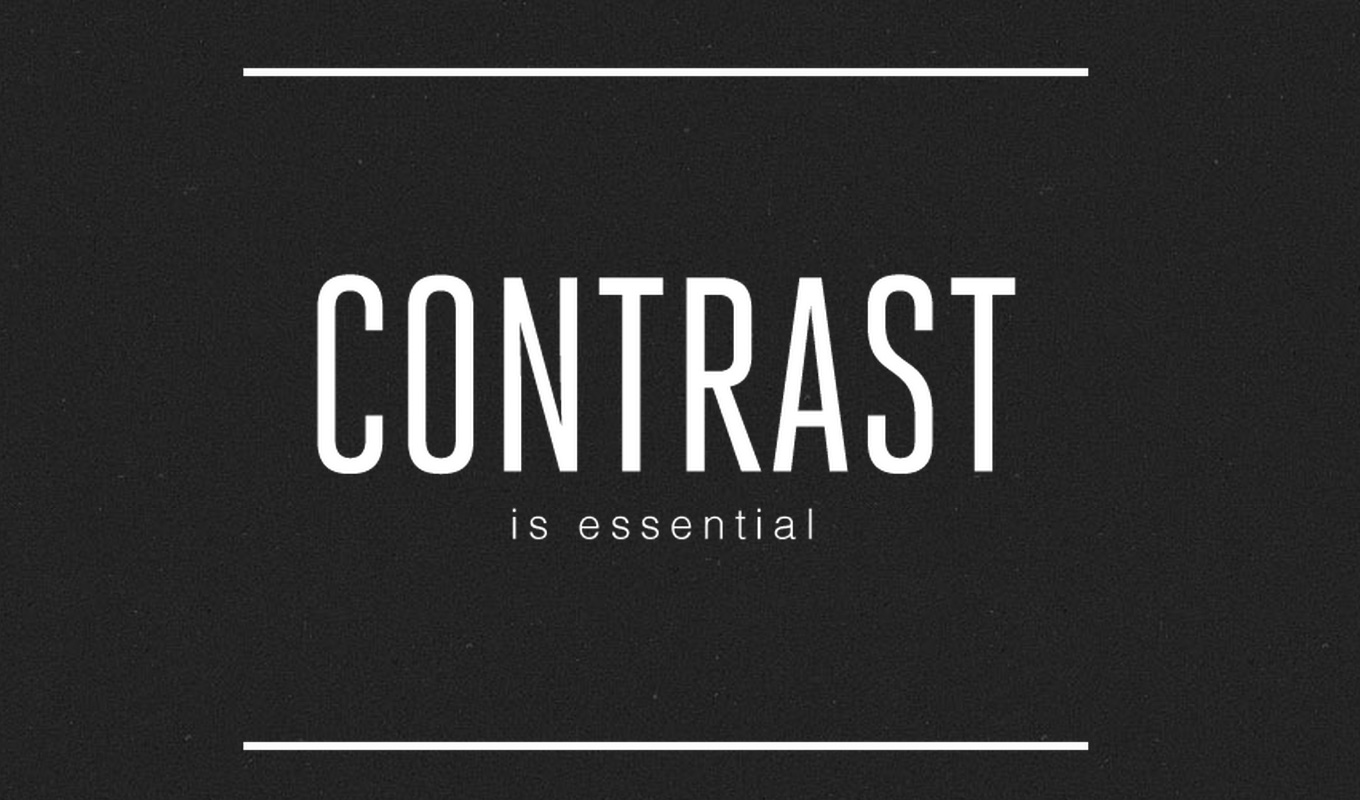 This helpful graphic breaks it down to the basics, including what to do (or not do) with serif or sans serif text. Charlotte Katelyn, who created the infographic, reminds us to go for tasteful contrast, keeping it simple and being careful about "mixing moods."

7. The 10 Commandments of Typography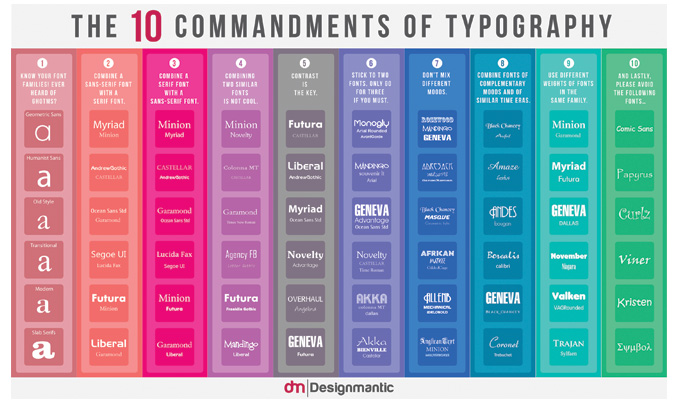 This guide reminds you of 10 essential typography principles and suggests guidelines for designers trying to pair fonts effectively. Pairing different font weights within the same family, creating complementary moods, and other ways to make the most of "opposites," is the focus of this attractive tip sheet.

8. For The Classic Designer
For those who enjoy timeless typefaces, this infographic is the one to have around. Though widely used and recognized, fonts like Futura, Helvetica, Baskerville and Frutiger will always have a space in every designer's toolbox. Mixing them up in innovative and conscious ways might deliver just the right amount of wow that your next design is calling for.

9. Wedding Font Combos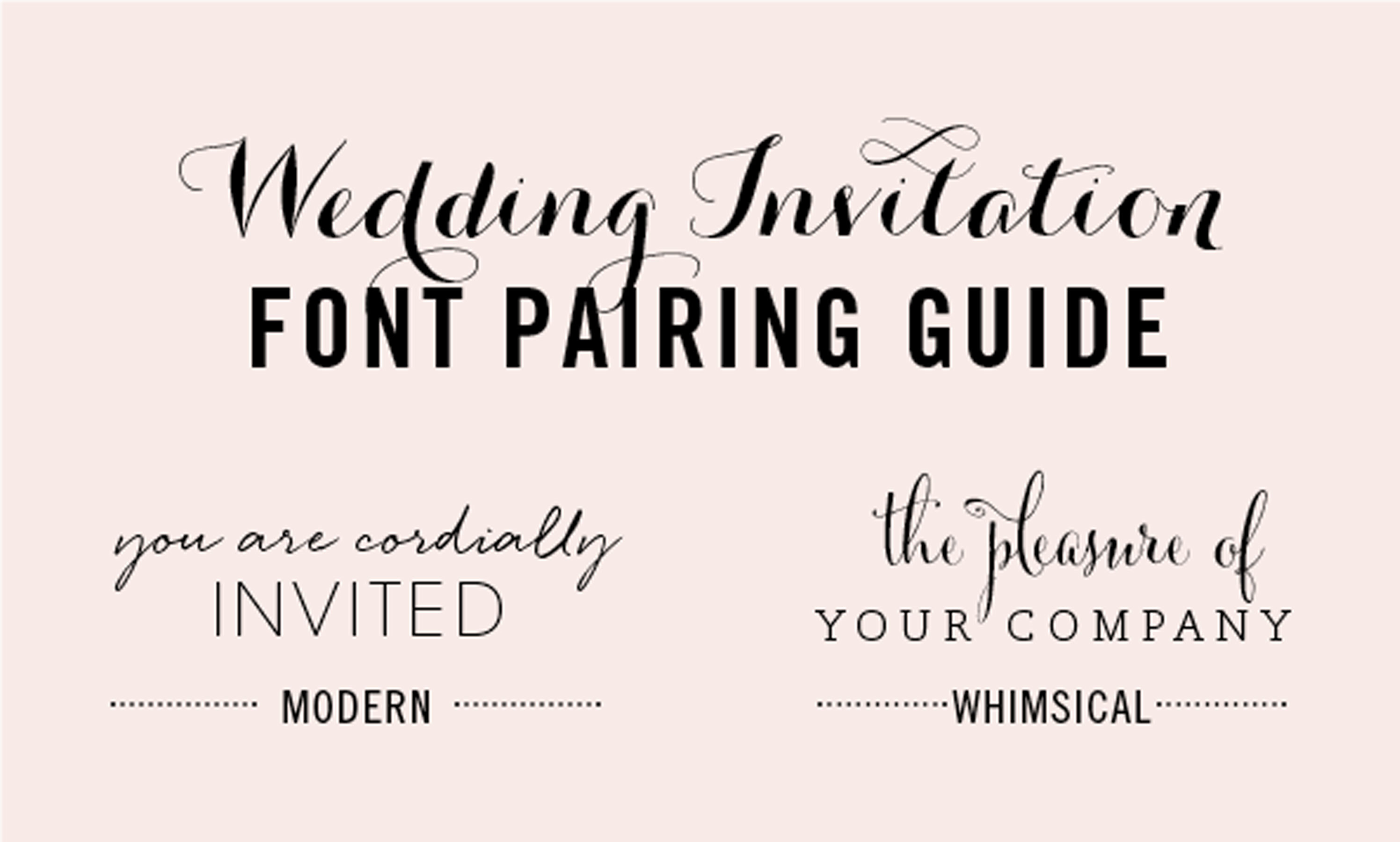 If combining fonts artfully is the goal but ordinary just won't do, this infographic can help. These extremely fancy font ideas are suitable for wedding invitations, or whenever a special and elegant look is called for. The infographic introduces 8 different font pairing styles that go from modern to whimsical.

10. Spring Forward with Typography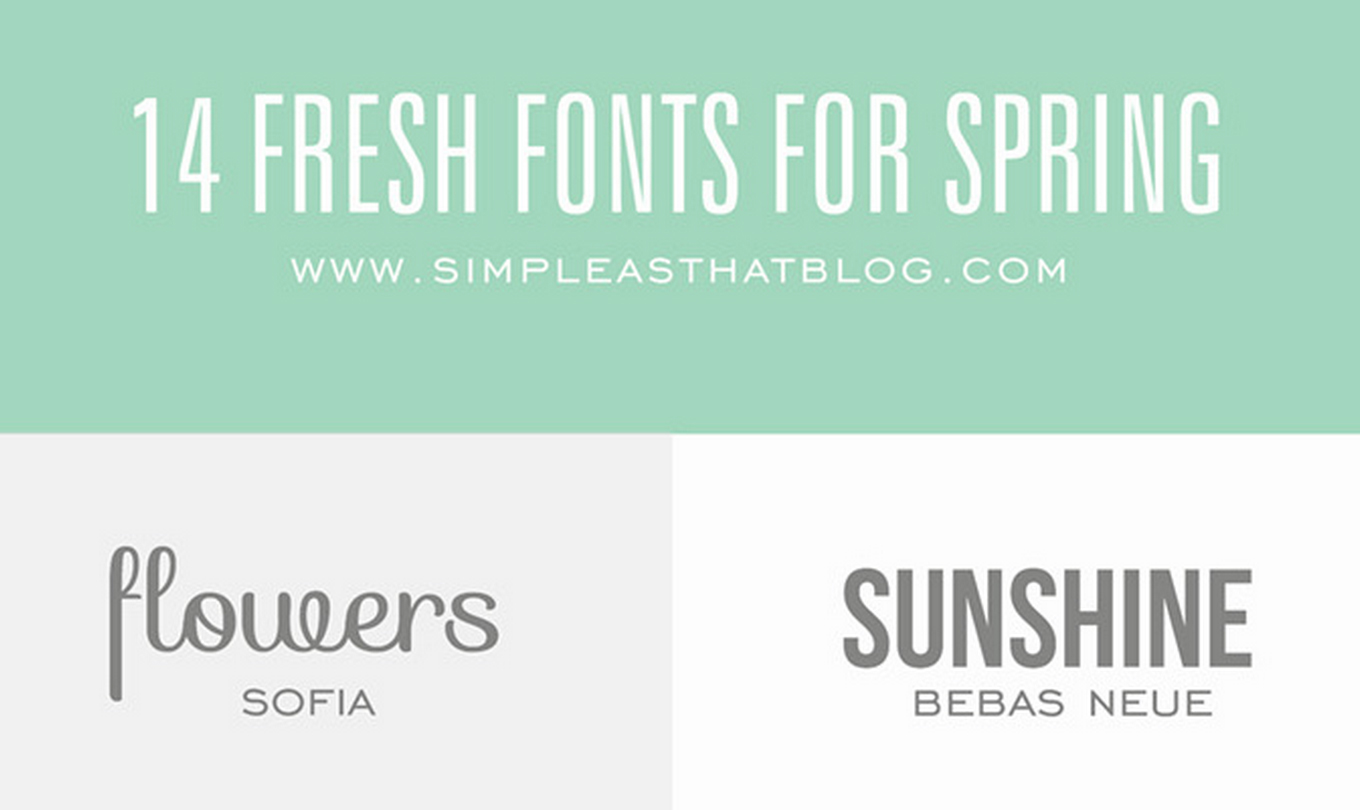 Looking for fresh font combinations for Spring? This graphic features some stunning pairings, inspiring us to bring some seasonal character to our work.
---
Designers must mix and pair fonts on a daily basis, and inspiration can often run dry. Fortunately, designers are a generous bunch, and infographics like these can be the perfect resource for learning how to mix fonts like a pro.
For more information, check out these helpful guides: A Beginner's Guide to Font Pairing, The Ultimate Guide to Pairing Fonts, A Dating Game for Fonts, A Fantastic Guide for Picking and Pairing Fonts, A 7-Step Plan to Become a Typography Expert, Kerning Tips to Improve Your Typography, Learn to Make Your Own Fonts with These 10 Courses



---
Products Seen In This Post:
---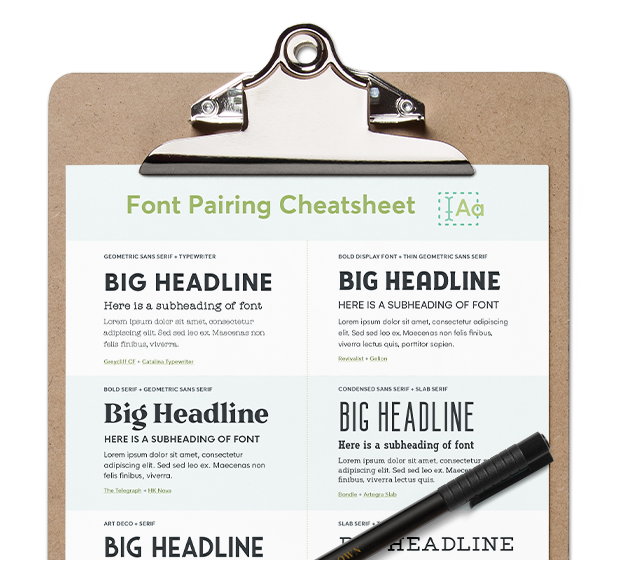 15 Pre-designed Font Combinations
Free Font Pairing Cheatsheet
We've curated a list of font styles that work well together so you can design interesting type lockups in minutes.
Download the cheatsheet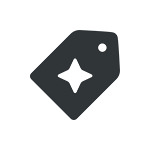 Creative Market