12 More Things No Designer Has Ever Said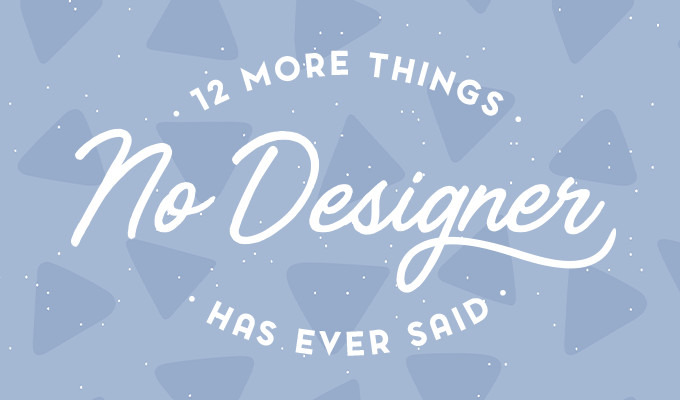 It was a hit! When we released our first set of #SaidNoDesignerEver graphics last year, we realized we'd struck a nerve. There are too many hilarious situations this spot-on hashtag can apply to. Nope, that Photoshop outer glow effect does not make the piece, and don't you dare scale a JPG past 100%. We've come up with a whole new set of things we bet have never made it past a designer's lips.
We want to know: what are some things you'd never say? Leave us some tips in the comments and you may be featured in an upcoming #SaidNoDesignerEver post!
Download 6 Products for Free
Making beautiful design simple & accessible to all.