40 Fancy Cursive Fonts to Add to Your Collection
A well-designed cursive font can seriously kick your design up a notch. Unfortunately, a truly great one can be hard to find. I mean, I think we're all a bit tired of Lobster at this point, aren't we? Fortunately, we've got a fantastic selection of premium cursive fonts that are sure to make your next project look awesome.
1. Bandung
Bandung captures the natural feel of brushstrokes. It goes well with the Aceserif font, and it's especially good for t-shirt design, tattoos, logos and posters.
2. Nabila
Nabila is a stylized, playful take on a modern typeface. Use it for logos, packaging, t-shirts and more.
3. Melany Lane
Yellow Design Studio's Melany Lane font is traditional, yet features the quirk and homeyness of hand-drawn type.
4. True North
Truth North is a vintage handmade font and monoline script. The Truth North family package includes 16 styles, as well as vector banners, page dividers and more.
5. Brandall
Those who enjoy the natural feel and texture of hand lettering will love Brandall. It's great for formal uses like announcements and wedding invitations.
6) Graceful
Graceful combines the formal with the intimate. It's perfect for vintage themed events, and it features 317 glyphs and 144 alternate characters.
7. Stringfellows
Stringfellows is another hand-written typeface. It looks lovely on quote posters, invitations and custom stamps.
8. Veryberry
Veryberry is a luscious handwritten font with many open type features. It has over 750 glyphs, including ligatures, initial and terminal forms.
9. Hummingbird
Hummingbird recalls old-fashioned penmanship that's both disciplined and uniform.
10) Sherina
This hand-written script is casual in design and fun for use on wedding invitations, greeting cards and anything retro.
11. Brooklyn Girl
This hip, young font is stylized with curly capitals and flowing lowercase. Brooklyn Girl is a playful font for expressing your inner hipster.
12. Seren Script
Seren Script is derived from the Moonface font. It has 430 glyphs, with an OpenType feature for creating custom type and designs.
13. Ciao Bella
Ciao Bella is a hand-drawn script designed by Cindy Kinash and Charles Gibbons. Its international suite of characters and use of OpenType give it a genuine aesthetic.
14. Suarez
Suarez is a stylized handwritten cursive font with ligatures for improved flow and reading comprehension. It's best for invitations, greeting cards, books, menus and posters.
15. Paname
Paname is a relaxed script font with a bold vintage aesthetic. It's comprised of 74 ligatures and alternates with swash.
16. Sourdough
Sourdough draws its inspiration from hand-lettered sign art, with lots of contrast between its thick and thin lines.
17. Bringin
This informal script letter font features a slew of alternative characters. It also utilizes OpenType features like swash, ligature and alternates for use in Adobe Illustrator or Adobe InDesign.
18. Peaches and Cream
Peaches and Cream is a script family with three weights, an ornament set and an all-caps font. It's excellent for designing eye-catching headlines, logos and posters.
19. The Handoubt Typeface
The Handoubt Typeface is a pen-brush script with purposeful doubts and jagged imperfections.
20. Steady
Steady contains 315 glyphs and 126 alternative characters, each with a script typeface that oozes personality. Useful for logos, badges, headlines, posters, t-shirts and much more.
21. Shepia
This monoline cursive font is both classic and fun. It features nearly 390 glyphs and 188 alternative characters with OpenType features.
22. Monday
Monday features inky brush lettering and vintage hand-written style.
23. Zelda
Zelda is an elegant, feminine font with a hint of fierce.
24. Hollyhock
Hollyhock is a messy, modern calligraphy font with tall letterforms. It has two sets of capital letters, including one that is wild and another that is more tame.
25. Bulgary
Bulgary is a flexible font that matches easily with other typefaces to create unique and beautiful projects. Use it for anything from wedding invitations to vintage designs.
26. Heyzilla
Heyzilla is a multipurpose cursive font. Use it in OpenType with features like ligature, contextual alternates and swash.
27. Ariana Script
Arianna Script is a passionate, monoline typeface. It's best used for projects like logos, invites, greeting cards and posters.
28. Advena
Advena's elegant monoline script is reminiscent of calligraphy, with a hand-written aesthetic that's great for wedding invites, greeting cards, vintage designs and much more.
29. Authentica
Authentica offers a modern, hand-painted feel that's great for logos and t-shirts. Mix it with alternate characters to complement any design.
30. Felisha
Felisha is another multi-purpose typeface that's great for retro badges, brands and posters.
31. Aliva
Aliva is fun and casual, with strong letters and lots of style. It's useful for anything from clothing to invitations.
32. No. Seven
No. Seven is a bold typeface with a solid brush style for creating a custom-made feel.
33. Everglow
Everglow is a script retro font that's bold and classic. It features almost 560 glyphs, 322 alternative characters, OpenType features and loads of fun.
34. Home Brush
Home Brush is a graffiti-style font with an urban vibe. It's great for headlines, clothing, posters and more.
35. Laskar
Laskar is script typeface with bold brush styles. It has a bit of a suburban retro feel, too.
36. Thirsty Soft
Thirsty Soft is a warm, rounded cursive with a vintage screen-printed style.
37. Brite Script
Brite Script is a friendly, stand-up font with a personal feel. Use it for invitations to your wedding, birthday cards and more.
38. Curious Cafe
This monoline script font is influenced by retro handwriting. Use it for chalkboard effects, headlines, logos, adverts and much more.
39. Nihlah
Nihlah is an ambitious, energetic script typeface with a modern vibe.
40. Amelian Typeface
This watercolor typeface features traditional brushstrokes. It's ideal for fashion branding with a vintage feel.
Which is Your Favorite?
Whew! You've just seen 40 of the best cursive fonts on the web! Which is your favorite? Which is the perfect choice for that project you're working on?
Getting started with hand lettering?
Free lettering worksheets
Download these worksheets and start practicing with simple instructions and tracing exercises.
Download now!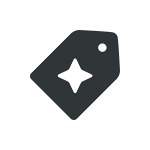 Creative Market