16 Architecture Logo Design Ideas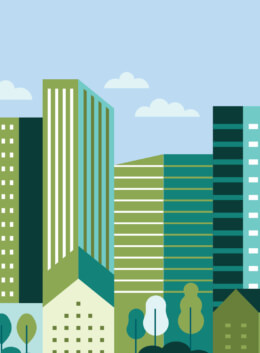 An architecture company logo is the ultimate recognition tool for you and your business. The logo becomes a symbol of trust, reliability, and quality as it represents your work to the world.
In addition, a great-looking logo can enhance your firm's professional image as well as make you stand out from the rest of the architecture companies in your local area or worldwide.
So, you should take time to brainstorm and plan out the design of your architecture logo with creativity, functionality, and professionalism in mind. With these design tips and inspiration, this guide can help you draft the blueprints for your own architecture logo.
What Makes a Good Architecture Logo Design?
A good architecture logo design will be able to:
Communicate the value you deliver. Your logo design should reflect the kind of services that you offer. Do you provide affordable housing designs or do you create world-class, high-rise buildings? Your logo should be able to show your expertise at first glance.
Make people remember your brand. Your logo says a lot about your brand, and your clients can easily decide if your brand is right for them if your logo displays the qualities that they are looking for.
Tell your brand's story. Simplicity, sustainability, or luxury — whatever your brand stands for, a good architecture logo will be able to show what your brand is all about through colors, shapes, and other design elements.
Creating a Logo for Your Architecture Firm
To start creating the perfect architecture logo for your firm, there are two directions you can take:
You can lean on the technical side and create a logo based on objects used in architecture design such as pens, blueprints, protractors, or drafting compasses to convey dexterity and precision in your logo, or
You can go for a more abstract approach and use lines, shapes, and colors to show your brand personality, whether it be simple or sophisticated, traditional or modern, and artistic or cutting-edge.
Here are some ways you can use designing materials for your logo:
On the other hand, here are abstract designs that can work just as well for your architecture logo:
You can also pattern your own logo after these 5 different types of architecture logos:
1. Monogram Logo
Monogram logos or letter marks are created when you use your brand or company's initials as a logo. Monograms can make your brand look prominent and established — HBO, NASA, and CNN are prime examples. You can do the same and create your custom logo using creative architecture monograms like this:
2. Wordmark Logo
As opposed to a letter mark, a wordmark or logotype uses your entire company name as a logo. Wordmarks are the way to go if your firm has a distinct or catchy name; take Google, Coca-Cola, and Netflix for example. A wordmark logo can help you achieve brand recognition, so make sure to use strong typography and fonts such as this one:
3. Pictorial Mark
A pictorial mark or brand mark consists of a single icon or symbol as a logo. It is most effective when the brand name also describes the logo itself — like the iconic Apple from Apple Inc. and bullseye from Target. A pictorial mark can make your brand instantly recognizable, and if you decide to have one, here are some examples of architecture icons you can work with:
4. Combination Mark
Simply put, a combination mark is a wordmark and pictorial mark combined into one logo. The brand name and symbol form a single entity to enhance the brand identity. Puma and Adidas are examples of famous brands using a combination mark for their logos. Here are some professional-looking logo options to take into account if you want to try a combination mark:
5. Emblem Logo
Emblem logo designs consist of placing the brand name inside a symbol or icon. Badges are a common form of emblem logos, which are popular in the auto industry (e.g., BMW and Harley-Davidson). This type of logo usually has a traditional look but some brands like Starbucks successfully gave it a modern spin. Here are some emblem logo templates inspired by architecture design that you can use:
Architecture Logo Ideas to Take Inspiration from
Check out this collection of architecture logos and find the best designs that will suit your firm and fit your aesthetics:
Minimalist Architecture Logo Design Ideas
Minimalism in architecture involves using simple design elements and skipping any kind of ornament, decoration, or "extra" feature. Other architects believe that reducing the content and form of a design to the basics reveals the true 'core of architecture.'
You can apply the same concept and use basic lines, shapes, and colors to achieve a minimalist style design for your logo. Since architecture is often associated with construction, you can also use building materials like wood, stone, or brick as a central theme in your design. Here are some examples:
If you're a residential architect, you can use elements like doors, windows, or chimneys to give your logo design a distinguishable feature.
Modern Architecture Logo Design Ideas
Meanwhile, modern architecture emphasizes functionality and streamlined form. Like minimalism, it strays from elaborate designs and usually involves strong geometric shapes, a neutral color palette, and sharp, clean lines. Here are some ideas:
Modernistic designs reflect lifestyles, and if your niche is luxury homes, hotels, and buildings, then a modern logo with an elegant design can help you portray the elevated and luxurious lifestyle that clients can experience with your brand.
Through your logo and what you communicate with it, people can get a glimpse of how your work can fit into their current way of life or make their dream lifestyles a reality.
Nature-Inspired or Green Architecture Logo Design Ideas
If your business is among those companies and firms that advocate for environmentally responsible and resource-efficient practices in designing and constructing buildings, you may consider having nature-inspired logos.
This is because nature-inspired logos are perfect for green architecture firms, as trees and leaves are among the most popular images used in green architecture.
Adding to this idea is the fact that businesses these days take pride in their sustainability practices. You can incorporate eco-friendly elements into your logo design, like using renewable energy sources or recycling construction materials.
Here are some design ideas you can look into:
Ultimately, your number 1 goal in designing a logo should be to showcase your character, talents, and strengths as an architect. I hope these design ideas helped you figure out what kind of logo will embody your brand best.
Explore other logo designs and templates as well as design tips and tricks by signing up here.
Getting started with hand lettering?
Free lettering worksheets
Download these worksheets and start practicing with simple instructions and tracing exercises.
Download now!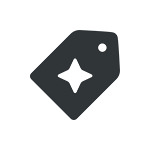 Creative Market