10 Best Fonts for Subtitles and Closed Captions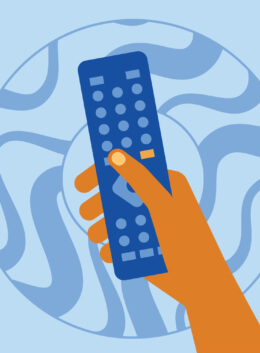 When creating or producing videos, you must take the necessary steps to ensure that your films reach the intended audience. One approach to ensure this is to have readable and automatic subtitles for your videos. Subtitles and closed captions play a major role in helping the audience engage with your content and a well-chosen font can act as a supporting element to help the audience understand.
Captions and subtitles are more or less the same thing: text versions of spoken words. But while captions translate the spoken word into other languages, subtitles take on an additional challenge: translating written words (e.g. names) and displaying them at appropriate times.
Captions typically follow a different format from subtitles. Captions tend to be hard-coded into a video frame, whereas subtitles usually come as a separate set of files that you can choose from in order to match the language of your audience. In addition, captions also rely on their own language's writing system along with standard written English.
In this post, we will look at some tips to ensure compliance with international standards and find out more about the legal aspects of using generic sans serif style fonts in your productions. We will also consider a range of options to help you to select the one that will be perfect for you.
Why is it Important to Add Subtitles or Closed Captions in Your Videos?
Subtitles with the appropriate typeface for subtitles fonts may be an essential part of a film or television series, and they provide the ideal emotional ambiance for eliciting a response from the audience. This has a significant impact on how enjoyable the audience's viewing experience is.
People can watch videos that have subtitles even if they do not speak the language. If you have an audience, their native language would be perfect. This is a good way to improve your audience because those who cannot understand the video will be able to gain knowledge from it too.
Many video owners see the value of adding subtitles and even try different fonts to make their material available in many languages as global video platforms expand in popularity. Moreover, the rise of closed captions has paralleled the rise of mobile video consumption, as more individuals watch videos with the sound turned off in public areas.
Although most viewers will have the ability to hear and see everything that is happening in the video, the captions are meant to supplement what they hear and see, but also provide them with a way to follow along if they choose not to use another language.
Best Fonts That Improve Readability
1. Gilmer
Gilmer is a modern sans-serif font family inspired by classic designs such as Futura and Avant Garde. It is similar to Neo-Grotesk typefaces from the 20th century in that it has geometrical letterforms, sharp edges, and a low stroke contrast. 
2. Greycliff
Greycliff is a flexible font family that is rugged, hearty, and warm. The basic robustness of the geometric, near-monoline construction is balanced by softened edges and vivid shapes.
3. Izmir
Izmir is a geometric and futuristic typeface family and the combination of normal and thin weights might be an ideal choice for your project.
4. Jeko
Strong geometry and modern, crisp cuts combine to create a solid font with a distinct personality. The concept of bold repeated elementary forms produces a clear rhythm and makes it a highly legible family suitable for daily use.
5. MADE TOMMY
MADE TOMMY is a new casual sans serif font that is ideal for a variety of projects. It is a widespread font perfect for those watching videos on computer screens.
6. Dallas
Dallas is an all-caps vintage sans serif font that's adaptable and looks fantastic in almost any situation. You can create gorgeous, consistent contrast in logos, printed goods, and more. You may also combine the stroke and solid designs to achieve a more contemporary look.
7. TT Norms Pro
This sans serif font is built on simple proportions and a clear appearance. When stylistic alternates are enabled, the typeface's classic style is given a more humanist twist. A new version of TT Norms Pro adds support for more languages, mathematical symbols, and even minuscule caps, making it a great option as a subtitle font.
8. Geliat
Geliat's Italic styles were created using a semi-rotalic process, giving them a more circular appearance than typical geometric types with a 10-degree italic angle, making it one of the more legible fonts for subtitles
9. Roie
Roie is a plain sans serif typeface that is bold, clean, and simple. A perfect subtitle font for texts that require readability.
10. Causten
Causten is a geometric sans serif font family that is designed with logic in mind. Maintaining balance in each form requires using the sharpness of the eyes and remaining logical. As a result, it will take on a clean, neat, and faultless appearance.
What Font Styles are Commonly Used for Movie and Video Subtitles?
Arial, Helvetica, Verdana, and Times New Roman are among the most popular fonts used for subtitle fonts. Because of their legibility, these document-style fonts have long been employed for subtitling and closed captioning.
Arial is the most widespread font as its recognized as the best lettering and subtitle font, and as the industry standard for subtitle fonts.
Helvetica is known for its iconic yellow subtitles. It is commonly used in movies because of its high index of refraction that allows long-distance relationships.
Verdana is designed to be read in small sizes on low resolution devices and is commonly used for resumes and job cover letters. It is known for how clearly it appears on very small types or small screens.
Times New Roman is a standard font, widely available on most applications that is easy to install on your desktop computer due to its easy-to-read and versatile aesthetics.
Things to Keep in Mind When Choosing the Best Fonts for Subtitles and Closed Captions
When selecting the best fonts for subtitles and closed captions, there are many factors involved in getting it right. You should contemplate various components when choosing the right subtitle font, such as the typeface, font size, language, captions length, subtitle style and safety.
Clarity is crucial to ensuring the audience understands what they are watching. They not only have to be legible, have a simple font but at the same time the perfect font to match with the video to help viewers feel immersed in their big screen. An unreadable font could cause them to lose interest in the content of your video and miss a critical piece of information.
If you're formatting subtitles for your video project, you can use nearly any traditional fonts. These fonts usually work well for longer sentences, as the presence of serif fonts could cause legibility issues for your target audience.
On the other hand, when using a sans serif font, it is important to keep the line length at or below 20 words per line to prevent them from becoming too wide and hard to read. But if you're creating subtitles for a video game or want to ensure that people with dyslexia can read your subtitles easily, you'll want to use a neutral font. It's important to use legible fonts that are specifically designed for subtitle text.
A typeface that is readily available on major operating systems such as Windows, Mac OS X, or Linux is the best font for subtitles. It should also be a default font, available through most common word processors, such as Microsoft Word, OpenOffice Writer, Apple Pages, and others.
You'll also want something with decent spacing so that your subtitles can be read even if there's little to no gap between lines. Onscreen, fonts with poor kerning can be difficult to see, thus most word processors have good defaults.
Lastly, the subtitles shouldn't interfere with the content or pace of your video content. Viewers will be able to read subtitles more easily when they are placed on a transparent background and the typeface should have a lot of contrast, which means it should be dark on a light backdrop or vice versa.
If a font has a clear and open structure and fits well with the lettering style, it is considered readable, such as cursive or block text. Each character should be easily distinguishable. A viewer can swiftly recognize words while still understanding their basic meaning.
Should the Font for Closed Captions and Subtitles Differ?
It's critical to understand the distinction between the two. The difference between closed captioning and subtitles is that, whereas subtitles are for people who can't comprehend the dialogue, closed captions are for when the viewer can't hear the complete audio component.
Subtitling and closed captioning are worth the time and are not difficult with the right tools. Whether you're creating a promotional video for small businesses or a video post for social media, it's very helpful to use the right fonts for them.
It's also important to remember that subtitles and closed captions are supposed to improve the clarity and understanding of your video, not to detract the audience from it.
Sign up here for free to get the best guides on choosing the best fonts!
Getting started with hand lettering?
Free lettering worksheets
Download these worksheets and start practicing with simple instructions and tracing exercises.
Download now!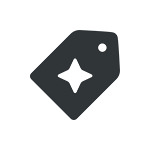 Creative Market