12 Best Signature Fonts For All Types of Design and Branding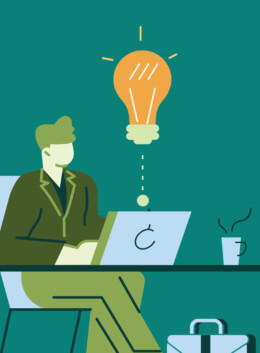 A font is more than just a typeface. It can be used to evoke emotion, set the tone for a document, or add visual interest.
When selecting a font for your design or branding project, it's important to choose one that will create the right impression and fit the overall style of your work.
When to Use Signature Fonts
A signature font is a typeface that is designed to look like your own personal handwriting, most often used for personal branding, as they can help to create a unique and memorable identity. It can be used for stationery, logos, other marketing materials, and websites, or simply to add a touch of personalization to your documents.
It can also help to create a sense of familiarity with your audience, making them more likely to trust and respond to your messaging. But when is the right time to use one and how can you ensure that it will look good with the rest of your document?
Consider using a signature font when you want to convey the following:
The personality of the brand: Using an authentic, handwritten typeface can help create a more personal connection with customers than traditional fonts.
Signature style: Sometimes you just want to go all-out and create something really unique for your design. A custom-drawn signature will do just that. It's worth noting, however, that there's no getting around this: creating a hand drawn lettering is hard . You need to be comfortable drawing letters and have some artistic skills in order to pull it off well. Clients who don't understand the process rarely appreciate this level of craftsmanship!
Professional Signature Fonts For Email, Branding Design, and More
The most important thing to consider when selecting a signature font is whether it matches the tone and style of your work. If you're creating branding for a fun and casual event, such as a carnival or comedy show, choose a whimsical handwritten font with a lot of flair. If you're designing an elegant wedding invitation, use a classy serif font that's easy to read.
The font you use for your title should harmonize with the rest of your design. A signature is typically best in all caps, but can also be in upper and lower case if designed well. Try to avoid italicizing or underlining it because these features can make it difficult to read.
When paired with another font, a signature font should work together harmoniously when used next to each other; however, they don't necessarily have to look like they're part of the same family.
You can also use signature fonts to add visual interest to certain elements in your design or layout. How many people have ever seen a really cool, different font and said, "Hey, what type of font is that?" That's the power of a good signature font! It can set your work apart from all the other designs out there.
Here are some awesome fonts perfect for designing a logo or header that will help take your projects from good to great!
Email Signature Fonts Examples
A great email signature is never just a random name of some cool font. It has to have something unique, and it should be legible and attractive at the same time, so that people take notice of it. There are many great fonts that can do this job perfectly. We came up with an interesting list of email signature fonts that may increase your productivity.
With a prominent x-height and emotive, flowing letterforms, Argent is dashing and expressive. Argent is a salute to the past and a step towards the future, with real italics, extensive language support, a slew of OpenType features, and plenty of personality.
Walker is a hand-lettered serif font family that comes in three weights: Thin, Regular, and Bold. It's a serif with gentle, feminine, hand-drawn touches that isn't too stiff.
Kinfolk is a modernized traditional serif design with unique curves and cut-ins, making it one of the most recognizable caps fonts on the market.
Pierson is a basic serif typeface that comes in three weights. It has all of the fundamental glyphs as well as non-English characters.
Standard Signature Fonts Examples
If you're looking for a classic font that will stand the test of time, you might want to consider using one of these standard signature fonts. These typefaces have been used for centuries, and they still look great today.
Sundays is a modern serif typeface with a traditional feel to it. It is a smoothed-out version of the classic serif font, adding subtle curves and minimal serifs, inspired by fonts like Baskerville.
Olive & Figs is a calligraphic serif influenced by Roman culture, with a beautiful, regal, and creative touch. Designed specifically for regal, classy projects, this font is ideal for generating attractive, basic lifestyle design elements such as logos, titles, packaging, and more.
Addington is a beautiful, yet practical and dependable serif typeface that may be used in a variety of situations and excels in text-heavy environments while also serving as a capable and strong typeface.
This font makes even the simplest letters look sensual, elegant, and warm by carefully drawing them with a significant contrast between thick and thin strokes.
Branding Signature Fonts Examples
Every business should carefully consider what font they use, and be sure to stick with it across all platforms. Such fonts set the tone and convey the personality of a brand. If you're looking for some examples of branding signature fonts, consider these options:
Wild Mango is distinctive in that it may be used in a wide range of design styles. It works well in both free-spirited, bohemian designs, and more formal editorial styles.
Brand is a gorgeous, elegant typeface with a distinctive style and an exquisite shape.
With its modern elegant style, this font is perfect for branding, logos, invitation and masterheads.
Just Comic is a stunning modern vintage typeface with lovely cutout ligatures and aesthetic alternates.
Where can I get good signature fonts?
If you're not sure which font is right for you, there are many places where you can find high-quality signature fonts for your design projects. We at Creative Market have bundled up an array of fonts that may suit your taste and needs:
You may also opt to check:
Adobe Fonts: This library of fonts is created by Adobe and includes many of their most popular typefaces.
Fontspring: This website is a font licensing distributor that makes licensing fonts easy and stressfree.
Google Fonts: This library of open-source fonts includes many unique and interesting typefaces.
As you can see, there are many different ways to incorporate the element of typography into your design work. It can take a simple project and turn it into something amazing! Be sure to always test them out in a layout or mockup to make sure they create the right impression and fit the overall style of your work.
Sign up here to get more creative ideas. Happy designing!
Getting started with hand lettering?
Free lettering worksheets
Download these worksheets and start practicing with simple instructions and tracing exercises.
Download now!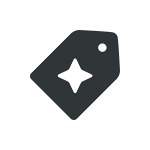 Creative Market