12 Best Business Fonts to Give Your Brand an Impressive Look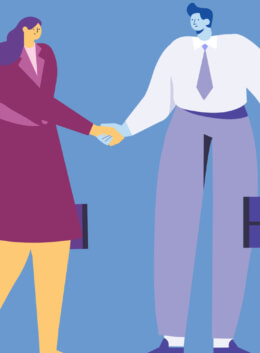 Typography is crucial in every business. It is responsible for delivering your brand identity along with your visuals and it develops your brand personality by creating certain moods and emotions around your brand that people can connect with.
Whether you're creating business cards, logos, presentations, or other business documents and marketing collateral, your font choice will dictate the cohesiveness of your brand design and how well it speaks to your customers. This is why you need to make sure the font you use is the best representation of your brand. Luckily, we have various professional fonts that will perfectly suit your different business needs. Read on to learn more:
Best Fonts for Business Cards
A well-designed business card is easy to read, contains all the important information about your business, and effectively communicates what your brand is all about. To create a good business card, you have to follow basic design guidelines which include the correct use of fonts. Here are some of the best fonts you can use to make an effective business card:
1. Parnas: Elegant Sans Serif
Sans serif fonts are the best fonts for business cards as they have great readability. When it comes to your business card design, choosing a simple, highly legible and readable font is the best move as you want your information to be as clear as possible.
This clean, elegant sans serif font is a great font you can use to create a classic look for your business card. It has sharp and smooth lines that can make text look weightless and more expressive and it also comes with alternates and ligatures to add a creative touch to your design.
2. Art Galleria: Modern Display Sans Serif
Here is a creative sans serif font that doubles as a display font with uniquely shaped alternates and ligatures. With this type of font, you can ensure that the quality of the type will remain the same whether you scale it up for your logo and brand name or scale it down for your body text.
Art Galleria can give your business card a modern, artistic look, which makes it perfect for artists, photographers, and other professionals in the creative field.
3. Every: Contemporary Serif Typeface
Business cards require a font size between 8 and 11 points, so you have to make sure that the font you choose will not become unreadable when reduced to a smaller font size. Every font is a professional font that is specifically designed to enhance readability for small size text, which makes it ideal for creating business cards.
It redefines the traditional serif font with its clean, symmetrical, and modern design. Even though they are a bit harder to read online, serif typefaces actually look better on print, and with this simple yet powerful serif font, you can create a business card that will surely capture the attention of clients and customers.
4. Macaw: Serif Font Family
This elegant serif font has delicate form and varied weights ranging from lightest to boldest to add a powerful emphasis on your text and help you create a distinct design. Macaw takes inspiration from roman typography, which is characterized by its legibility and economical use of space.
With a classic typeface like this on your business card, you can give your brand a bold and sophisticated vibe and make a strong impression on your prospects.
Best Fonts for Business Logos
The recipe for an effective logo is a simple, unique design that successfully reflects and executes your brand identity. In order to achieve a logo design that will make your brand instantly recognizable, you need to pick a logo font that looks and feels right for your brand. Here are some great options for a logo font:
5. Prelia
Simple logos are easier to understand and remember, which makes them the most effective type of logos. To create a simple logo, start with a simple font. Prelia is a simple yet attractive font with a harmonious design that is specially made for creating simple, memorable logos
Renowned brands such as Adidas and Airbnb use lowercase characters in their logos, which is something you can try using this font to give your logo a more approachable vibe:
6. Connect: Font for Logos
Create a powerful minimalist logo with this stylized logo font. Connect font has three alternate glyphs for each letter and is suitable for designing wordmarks, lettermarks, or combination marks. Each alternate glyph is unique enough that a single letter can stand on its own, and when combined with regular characters, it allows you to achieve maximum impact with your logo:
7. Khaki: Modern Serif & Sans Serif Typeface
Khaki is a modern font family with a serif and sans serif font. The sans variation is a classic sans serif font with a simple, minimalist look while the serif variation has an elegant and luxurious style.
This versatile font has alternate letterforms that let you create either a combination of a serif and script font or a sans serif and script font. With its stylish design, the Khaki font is perfect for creating fashion logos:
8. Birds & Home: Beauty and Fancy Serif
This classy, vintage-style display serif consists of subtle ligatures and beautiful bold characters with a special stylistic design for the uppercase letters. If you are a posh boutique, flower shop, or furniture store in need of a logo font to elevate your brand design, this is the right font that you are looking for:
Best Fonts for Business Presentations
The goal of business presentations is to inform, educate, motivate, or persuade an audience. Therefore, your text must be clear, readable, consistent, and visually appealing throughout your slideshow in order to keep your audience's focus and interest on the topic at hand. Here are some professional fonts you can use to make an impact on your audience:
9. Resolve Sans
Your presentation should be easy on the eyes and easy to read, so avoid decorative or script fonts that can distract or keep your audience from perceiving and understanding your content. Sans serif fonts are great for presentations because they have a simple and clean look and they lack serifs or added strokes that contribute to a busy design.
Easy to read and easy to use, this font family with a universal design has 124 variations of sans serifs for your titles, headings, and body copy.
10. Albra Branding Collection 001
This font collection has perfectly designed sans and serif fonts that blend seamlessly when used together, which means you can use the entire font family for your presentation without needing other font styles to create variety or balance in your slideshow design. Albra has a basic yet stylish font design to accommodate both your professional and creative needs.
11. Espano: A Heavy Serif Font
Serif fonts have a more formal look compared to sans, and in the case of the Espano font, they can also have excellent readability. If you want an attention-grabbing font, this heavyweight serif has a professional look and sophisticated style to help you establish authority and dominance in your presentation:
12. Unione: A Neo-Grotesque Sans Serif
Neo-grotesque fonts use less stroke contrast, are more regular in design, and have a plain appearance; making them ideal for business presentations. With various weights and corresponding obliques, this monoline sans family has a clean and modern design with a geometric touch that can improve readability and promote a friendlier atmosphere in your presentation.
Hope to see you use these business fonts for your next presentation, logo, or business card design! Sign up for more exclusive content and products to help with your business or professional needs.
Getting started with hand lettering?
Free lettering worksheets
Download these worksheets and start practicing with simple instructions and tracing exercises.
Download now!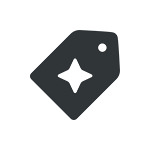 Creative Market