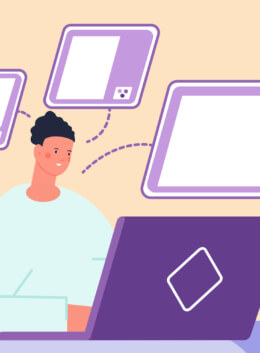 Flyers are a tried-and-tested tool for advertising and promotions. They are widely distributed, and you can effectively use them for nearly any purpose, and out of all the other types of print marketing materials, flyers provide the most benefits using only very few resources. You can print hundreds of flyers without spending a lot on paper or ink, and you don't need to put too much effort into your content as your flyer needs to be brief and easily digestible.
Since flyers are designed to be visually impactful, you need to up your game when it comes to your flyer designs. Here are some tips and design ideas to help with that.
What's a Flyer Again?
A flyer is a form of print advertisement that is usually single-paged, unfolded, and has content printed on only one side. It is sometimes called a leaflet when glossy or high-quality paper is used.
A flyer's intent is to get a potential customer to buy a product, avail of a service or promotion, come to an event, or fulfill whatever goal you have set for your marketing efforts. Even with the dawn of digital marketing, flyers are still posted on community bulletin boards and given away at the mall or on the streets, which just proves how effective they are at reaching customers.
Key Elements of a Well-Designed Flyer
To create a good flyer design, take note of these design elements that need to be present in your flyer, and the best way to implement each of them:
1. Graphics or Images
Use eye-catching graphics and relevant stock photo images to draw attention. To prevent a cluttered design, choose one big image or graphic to support your message instead of multiple small ones. You can also incorporate your company's logo into your flyer design for added brand recognition.
The image or graphic you use will be the main focus of your design, so it needs to be placed at the top of the page and extend across the width of the flyer. Here's an example:
At the same time, a flyer can also be all text. In that case, make sure to use vibrant colors and interesting patterns for your background design and opt for creative yet readable font styles to make your design pop, like this one:
2. Headline
Graphics and images may be the first thing people see when they look at your flyer, but the headline is the first thing they read and the first thing that hooks them to read further.
An effective headline is made up of a catchy phrase or sentence using as few words as possible, like "Big Year-End Sale" or "Get 50% Off!".
Make sure to communicate using the language of your target audience as well. Your headline should stand out from your background and the main image, so use bold text and fonts that are easy to read.
3. Content
Your content should explain your headline in a concise way. Only include essential information such as event details, promo mechanics, or short product and service descriptions.
This is also where your call to action comes in to urge people to buy now or visit your store or participate in your event. Use a different font from your headline and a 10-14 point font size.
Keep in mind that smaller text will render poor readability, while bigger text can crowd the negative space on your flyer.
4. Location and Contact Information
Lastly, always indicate your store or company address, website, and contact numbers, ideally at the bottom part of your flyer for easy access.
This is the most important yet often overlooked part of creating a flyer design. If you don't let people know how they can reach you, they won't be able to receive the benefit that your flyer is promoting and your flyer would not fulfill its purpose.
Creative Flyer Design Ideas for Different Needs
As mentioned before, flyers can be used for almost any cause. Whether it be for personal or official business needs, you can count on a flyer to successfully spread the word about what you're promoting. Here are some ideas and flyer templates you can use to inspire your flyer design:
Business Flyer Design Ideas
Business flyers usually contain limited-time offers and discounts, sale announcements, and product or service advertisements, and these need to be extra creative in order to attract people. Styles and design elements may vary depending on the industry:
Restaurant Flyer Ideas
If you're promoting your restaurant or café, appetizing photos of food and beverages should take center stage in your flyer. Your restaurant menu — or at least a simplified version of it — can also be turned into a flyer so customers can keep it and remember to order later.
Car Wash Flyer Ideas
When people look at your flyer, they need to be able to imagine the premium service that they can experience with your shop, so make sure to choose vibrant and highly detailed images that show the kind of work that you do. Here's a flyer template you can use as an example:
You can also make use of retro or vintage designs if you want a more classic look.
Real Estate Flyer Ideas
Your real estate flyer design has to give people the feeling of owning their dream home. Use high-quality, aesthetically pleasing images with a horizontal orientation for an optimal view and go for minimalist designs and geometric shapes to give your flyer a clean, authentic and sophisticated look.
Landscaping Flyer Ideas
Of course, a flyer for your landscaping services should have vibrant hues and shades of green. Instead of using images of your equipment or crew, show backyards and lawns instead to portray beautiful sceneries in your flyer.
Boutique Flyer Ideas
A modern flyer design is perfect for a clothing store. If you're a fast fashion brand, your flyer will need to look trendy and stylish, and including a model wearing your clothing items will get more attention than the average stock photos of clothes. Another tip is to use muted colors and a combination of serif and script fonts for an elegant design.
Cleaning Service Flyer Ideas
This time, using images of your cleaning crew in their working environment will look great in your flyer as that displays your expertise and gives people the impression that they can rely on a full-service experience. Choose colors that symbolize cleanliness, such as yellows, whites, greens, and blues.
Flyer Design Ideas for Events
Here are event flyer ideas to help with your event planning:
Grand Opening Flyer Ideas
A grand opening flyer has to inspire interest and curiosity, which you can achieve through effective headlines and enticing visuals. Here are some templates to give you an idea on how you can make an inviting grand opening flyer:
Birthday Flyer Ideas
When it comes to birthday celebrations, there are many things you have to consider in your flyer design. You have to take into account the theme of the party, the age of the celebrant, the time of day, the season it will fall under and other stuff like that. Make sure your flyer successfully communicates all that through colors, fonts and other important elements. Here are great examples:
Party Flyer Ideas
The same thing applies to other types of parties. A Halloween party flyer will have an entirely different look compared to a pool party flyer. It all boils down to your target audience and the goal of your event. Check out these creative flyers you can definitely use in your next party:
Fundraiser Flyer Ideas
For fundraising flyers, your copy and design should be simple yet able to attract people. They should also provide necessary information about your campaign such as time and date, location, the goal for your fundraiser and the main activity involved. Here are some examples:
Flyer Layout Ideas To Help You Create Eye-Catching Flyers
Finally, flyers are also pretty flexible when it comes to layout design. Feel free to try these different layouts on your flyer design:
Horizontal Layout
A flyer can also have a horizontal orientation. This type of layout is usually utilized for corporate event flyers as they can contain more information. Here is a template that effectively displays information by using bold headlines and a horizontal layout:
Grid Layout
A grid layout works best if you want to create awareness about multiple products or services. A flyer with this layout usually contains multiple images with short descriptions and utilizes the entire page. Here is an example:
Montage Layout
The montage layout on the other hand is used to connect images in your flyer and provide a less crowded presentation of elements. In this template, you can observe how spaces between the images created by the montage layout made the flyer more visually appealing:
Sign up here for more tips and inspiration!
Getting started with hand lettering?
Free lettering worksheets
Download these worksheets and start practicing with simple instructions and tracing exercises.
Download now!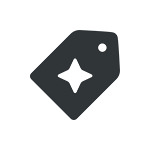 Creative Market