The Professional Designer's Legal Survival Kit: Free Creative Brief Template
In the industry of professional design work, there can hardly be any more important document than your creative brief. Really a master document, it is like the blueprint for the successful completion of any project on which you work, from the standpoint of both the designer and the client. This applies whether you're designing a new line of clothing, running an ad campaign, shooting a commercial, or any other kinds of design- or ad-based projects. A project without one or without one that's thoughtfully composed in partnership with your client is bound to fail. That's because a creative brief serves as the guide that you, your client, and your entire team (designers, marketers, developers, etc.) will refer to as the basis of the scope and breadth of said project. Composing a creative brief takes time if it's done right with consultation by all parties. You can't rush this process because it's too important, yet you can use a framework that makes this process more efficient and helps it stay on track. Using the perfect creative brief template is instrumental to getting your project off the ground in the most organized and accountable way possible. That's why we created this customizable template you can download and edit using Microsoft Word, Google Docs, or any word processing program that reads .rtf files. Grab your creative brief template and read the following paragraphs to understand how each section contributes to a better understanding of the project at hand.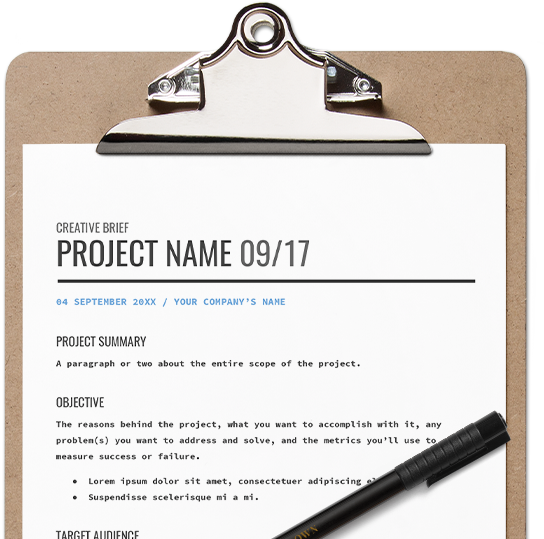 Download your template

Free Creative Brief Template

Get a customizable template to organize and outline your clients' creative projects.

Download it here

Here's an outline of the most integral parts of any strong creative brief that'll ensure your project stays on track and gets finished with amazing results with which everyone's pleased.
Project Summary
This section ought to be the first among all the sections you include in your creative brief. It just makes sense to begin with a paragraph or two about the entire scope of the project that you and your client envision together.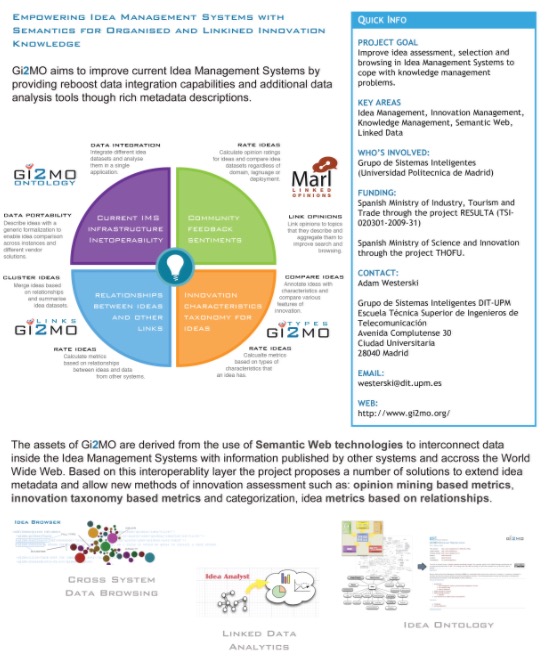 Here, you'll quickly outline who your client is, what their product or service is, and what the project's about. For instance, if your project involves reinventing or redesigning your brand's logo, then you'll go into the specifics about that. It's also smart to include details about any real or perceived strengths, pros, weaknesses, and cons relating to your client's product or service, so you can get a broader and more complete picture. Round out the summary with any relevant studies, research or reports that give additional information on the project.
Objective
It will be very helpful to define the goal(s) of your project very early on in the brief, so that all parties know exactly what they're working toward. There should be no miscommunication about what you're trying to achieve for your client, so this statement needs to be spelled out very clearly.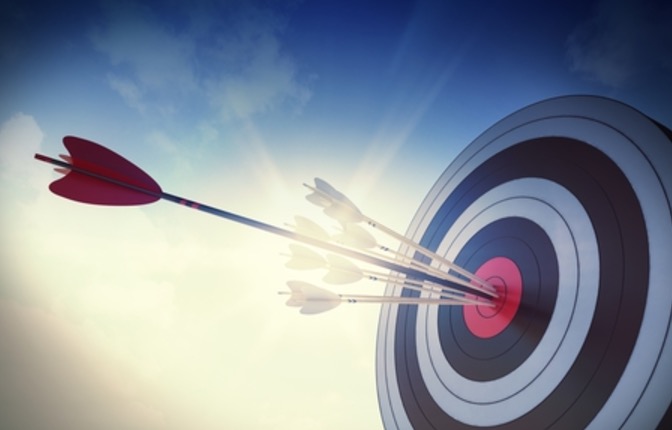 Write out the objective explicitly in this section, taking care to make it a thorough statement that covers the following factors:
The reason behind the project
What you want to accomplish with it
Any problem(s) you want to address and solve
The metrics you'll use to measure success or failure (Example: if you're designing a landing page, success could be measured by the number of click-throughs to the main website)
How carefully you think through this section sets up your project for success. Take extra time with this section because your strategy and roadmap have to be clearly defined before you begin the project in earnest.
Target Audience
This addresses whom you're serving by completing the project. Another critical part of the brief, this part should establish exactly whom your client's customer or user is that you want to reach with this campaign. Here's the opportunity to get very granular with this analysis: Include any demographic details, behavioral habits, and specific background information you have about the customer or user. If you haven't already done so, first conduct the relevant market analysis you need to properly identify your target audience. The data you gather from this process is invaluable and will help you fill out this section in a very thorough way. List down who your audience is, why they should care about the client's product or service, and what they think of the client's brand.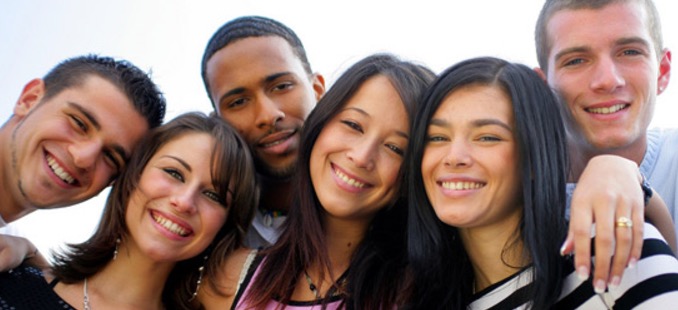 In spite of all the data you'll collect, know that identifying your target audience is more about how the real human beings who are your customers think, feel and behave. This section should be filled out in such a way that it paints a portrait of the target audience, therefore making it easy for your creative team to refer to these profiles as the project gets underway. For example, if your client is selling household cleaning products, identify whether or not its customers will shell out extra money for environmentally friendly products or if they just want to have the best cleaning product in terms of effectiveness, without much care about the environmental impact.
The Competition
Who is your client's competition? Here's your chance to identify them—because they're gunning for the same target audience that your client is vying for. The more you know about your competitors, the more you can take the necessary steps to thwart their attempts to steal market share from your client. This section presents the perfect place for a SWOT analysis: A sizing up of any external threats and opportunities your client faces. When you delve deeply into the weaknesses of your client's product or service, you instantly learn how to cope with and head off any threats to market share that would ordinarily catch the client unaware. The SWOT acronym boils down to the following:
Strengths – Identify the advantages your client has over its competitors, as well as its unique selling proposition
Weaknesses – Identify what your client can still improve upon in its product or service offerings
Opportunities – Identify any opportunities that are feasible, in addition to surprising trends
Threats – Identify if anything your competitors are doing could potentially put obstacles in the way of your client's brand
For instance, if the project is a redesign of a company's Facebook cover, then you'd look at what the competition's Facebook covers look like to discover what design patterns and colors they use. Such details will help you and your creative team understand with greater certainty the direction to go in. The more you know about your client's competition, the more your project will be a success, as you can take into consideration any factors that could jeopardize your campaign.
Deliverables
Here's where you specify the deliverables for your project. Every project is unique and will have different requirements. List them in this section, so that you have a definitive list you can always refer back to as the project goes on.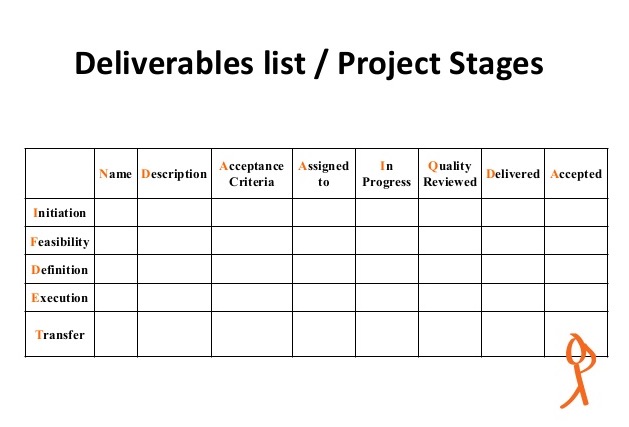 Deliverables are things like: What's critical is to include the specifics on any file formats that you require (such as PNG, PSD, JPG), size details (650 X 800 pixels, etc.), and other vital information necessary to complete the deliverables.
Tone
Deeply interwoven with your overall messaging and communication, tone is how you get your message across. Are you trying to come across as serious and professional or perhaps more casual and relaxed? This is a significant factor to consider because it affects how the entire campaign is received by your client's target audience. There should be brand alignment between the tone used in the project and how your brand is already perceived in the marketplace. To give guidance on communication and guarantee that it's consistent with the project objective, define in this section your client's strategic positioning and necessary messages that have to be covered.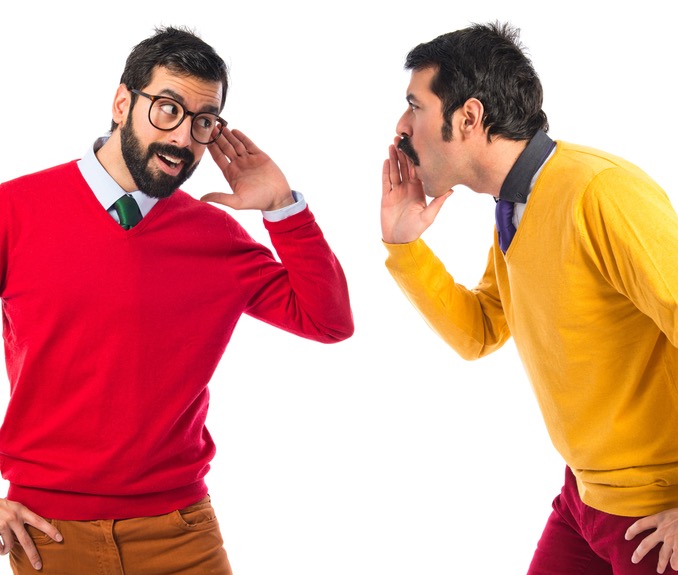 For example, if the project is a year-end or annual report of a company, then the tone has to be more formal and professional as opposed to, say, the tone for a collection of wedding invitations for twentysomethings. That's because the tone you use indicates traits about your brand that your audience will pick up on. In the aforementioned example, a report that's formally presented with a professional tone will instill confidence and trustworthiness in the audience. A wedding invitation with a more youthful and jubilant tone gives off a fun and light-hearted impression instead. It's also beneficial here to cite any earlier projects or campaigns that were of a similar nature, just so that your client, partner(s) or entire creative team can get a sense of the creative direction that you're comfortable with.
Messaging
Once you have the tone worked out, you can shift focus to the overall question of what you want to say with the entire project or campaign. Figure out what words to use in your blog post, landing page, packaging design, website, social-media campaign, brochures, banners, etc. Ask yourself if you know what you want the target audience to come away with after interacting with your client's product or service. Now's the ideal time to also decide what medium to use to communicate your message. Are you going to use web-based properties to deliver it, such as email, social media, podcasts or video? Maybe all of the above?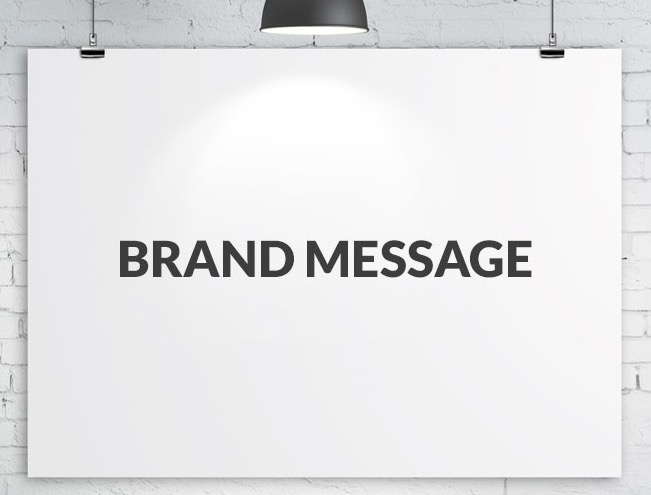 How about going old school? Have you and your client determined that using messaging mediums like billboards, TV and radio ads, print and even trade shows are a better fit for its product or service, not to mention reaching the target audience? Perhaps it's a combination of new and old media. While you're at it, now's a good time to also plan for the type of action you want your target audience to take once they get your messaging. The action should always be for customers to move ahead in their buyer's journey, whether it's responding to a call to action in a video, blog post or social-media update. A conversion doesn't necessarily have to be a purchase; it can also be getting in touch with your client for further information.
Scheduling and Timing
As with any project, the timeline is critical. It helps you stay on track to complete the campaign by a certain time and ensures you don't fall behind. Ideally, you will have already talked about the completion date for the project with your client at one of your earliest meetings.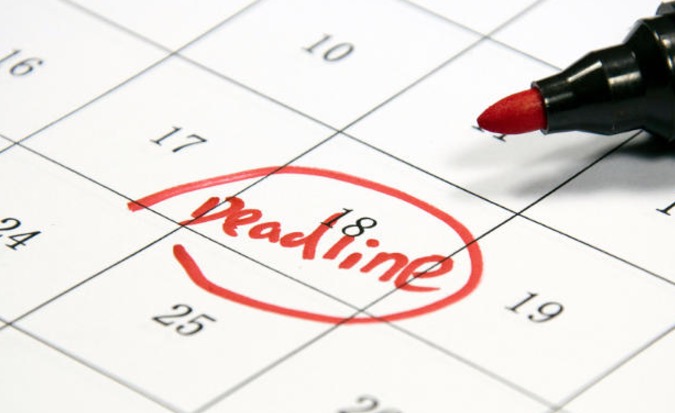 Of course, various factors can impact the due date, such as the number of revisions, rounds of feedback, and continuous back-and-forth collaboration. That's why it's important that these issues are hashed out from the very beginning : so that disputes over scheduling and keeping things moving forward don't get in the way of project completion. It's also a good idea to set down firm expectations in this section. For example, you should explicitly state when you expect deliverable A from your creative team or marketing department or when you expect your client to reply with feedback at different stages of the project. By being firm like this, you can guard against any surprises down the line as the project wears on.
Budget
Pretty straightforward, here's where you crunch the numbers and set your budget. Any project or campaign needs a set budget to guard against any cost overruns that are likely to occur without the proper discipline. You and your client need to come to an agreement on how much they're going to spend before you begin working on the project. This protects you against not being paid or underpaid; it also protects the client against any scope creep and getting a bigger bill from you than expected at the completion of the campaign. By setting the budget ahead of time, there are no surprises for both parties, which helps to maintain the integrity of the designer-client relationship.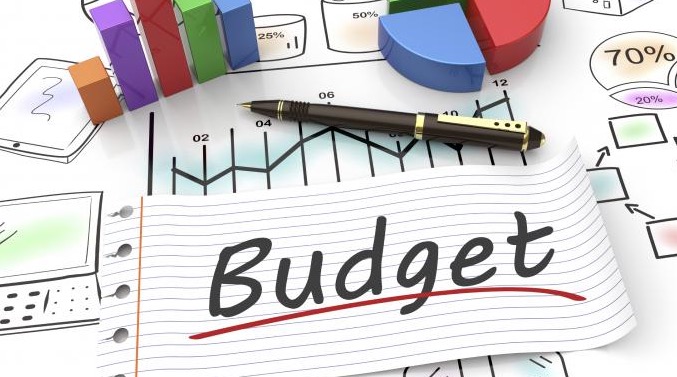 When you and your client are hashing out the budget at the beginning, there'll likely be a gulf between their budget and your estimate, so it's critical that you come to terms with realistic expectations, deliverables, time involved, and overall costs.
Visuals
Depending on the type of project or campaign you're working on, visuals can be an integral part that ensures success. For example, if you're designing and developing a new site, then the kinds of hero images and stock photos you select will have a big impact on its attractiveness and overall usability. If you're putting together a catalog or a magazine, then images have a massive impact on readability. Decide whether you're going to be creating your own images—by, say, hiring a professional photographer—or using existing ones.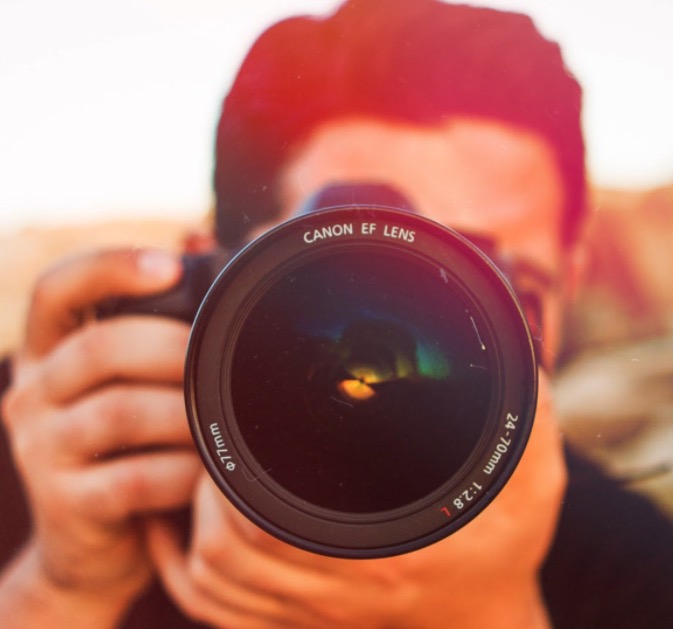 If you are creating your own images, then there's a slew of questions to address here before you start the process. Ask yourself what images you require (think of brand alignment), where you're going to shoot them (studio/indoors, outdoors, etc.), and who you want to photograph (real people like employees or professional actors/models who are hired just for the shoot). Clarify why you're shooting specific images and for what purpose, too. For instance, if you're shooting images for stationery like business cards, said images need to be consistent with the client's brand. If the client runs a tree-pruning service, then a picture of a big pine or a forest would be appropriate.
Non-Negotiables
These are the absolutes that must be part of the final project and can't be neglected. Think of these as the mandatory elements that make the project successful; without them, a key piece of the project would be missing.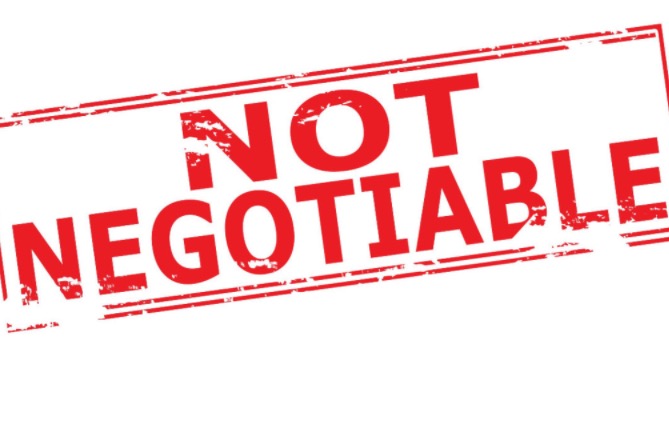 Non-negotiables can take the shape and form of:
Key stakeholder information for approval purposes
A logo
A signature tagline
A breakdown of the approval process
At the same time, non-negotiables can also be present in the form of things that you and your client want to exclude from the final project. These can be things like:
Certain colors that won't do the client's branding any favors
Specific words and phrases that may be used already by the competition
No radio silence from either party and no longer than one day for responses to requests for feedback
Survive and Thrive as a Designer
Your creative brief is your best bet to ensure that your projects and campaigns go off without a hitch and come to completion. It also increases the chances of having satisfied clients who'll either drive more business your way or give you testimonials and recommendations. While writing a creative brief can be a bit time-consuming, it's much better to take some time with your client at the very beginning to hash everything out, so you know where both of you stand. Putting in that work ahead of the project can save you literally hours of frustration in the way of misunderstandings, scope creep, and unhappy clients, when it's all said and done. So the next time you have a new lead, meet with them, sit them down, and go over everything in detail about the project you'll be tackling. Then, compose your creative brief in conjunction with your client, so you have your definitive blueprint for guaranteeing project success.
---
Products Seen In This Post: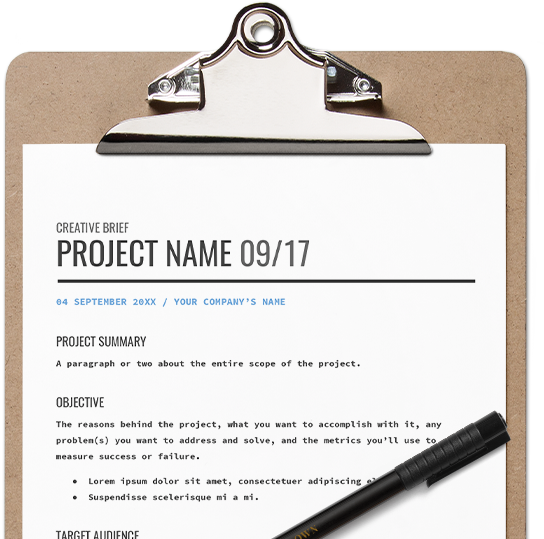 Download your template
Free Creative Brief Template
Get a customizable template to organize and outline your clients' creative projects.
Download it here
Marc Schenker
Marc is a copywriter and marketer who runs The Glorious Company, a marketing agency. An expert in business and marketing, he helps businesses and companies of all sizes get the most bang for their ad bucks.
View More Posts