20 Free & Premium Font Combinations for Lifestyle Bloggers

You've put a lot of work into setting up your lifestyle blog with just the right theme and color schemes. But there's one more decision to make about the look of your site: choosing the blog fonts that will present your message to the world.
Your blog typography needs to convey the essential character of your site and your brand – but finding the right blogging fonts can be a challenge. Here's a rundown of 20 font combinations that are perfect for blog headlines and body text. All of these duos include a distinctive, premium font and a free font hosted by Google.
1. Quincy CF Black Italic and Dosis Regular
Quincy CF Black Italic is a medium-weight serif font whose rounded corners and flowing lines work both for long passages of body text and for headlines. Pair it with Dosis, a light sans-serif Google font for body text.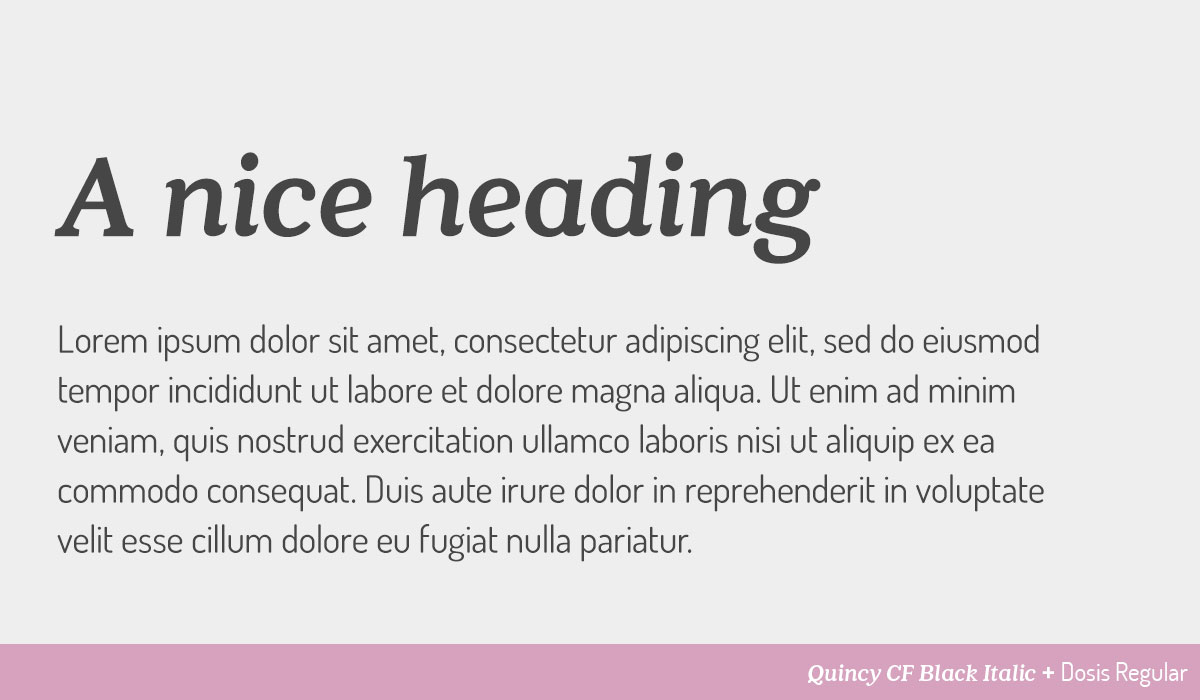 2. Isabel Black and Glegoo Regular
Combining primary school lettering with contemporary editorial style, Isabel Black is a serif font that works even for long texts. It pairs with Glegoo Regular, a balanced serif font that's suitable for both headlines and paragraphs.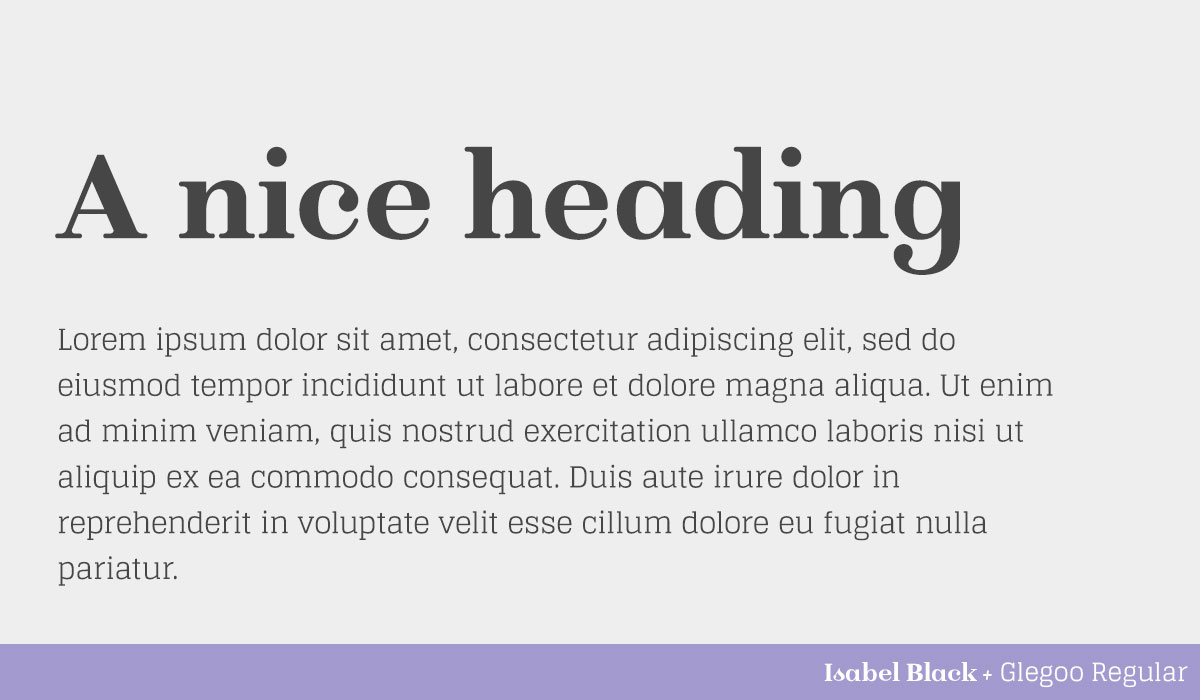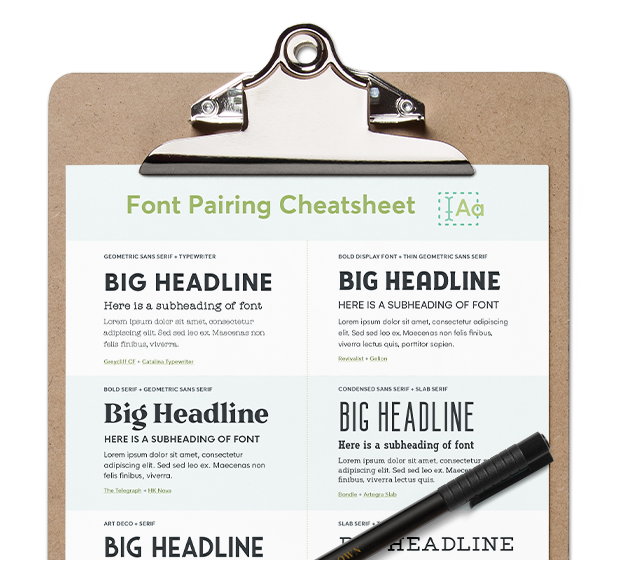 15 Pre-designed Font Combinations
Free Font Pairing Cheatsheet
We've curated a list of font styles that work well together so you can design interesting type lockups in minutes.
Download the cheatsheet
3. Oregon and Glegoo Regular
Oregon is an uppercase sans-serif font designed to simulate vintage print fonts. Combined with Glegoo Regular, it creates a clean, accessible look for food and travel blogging.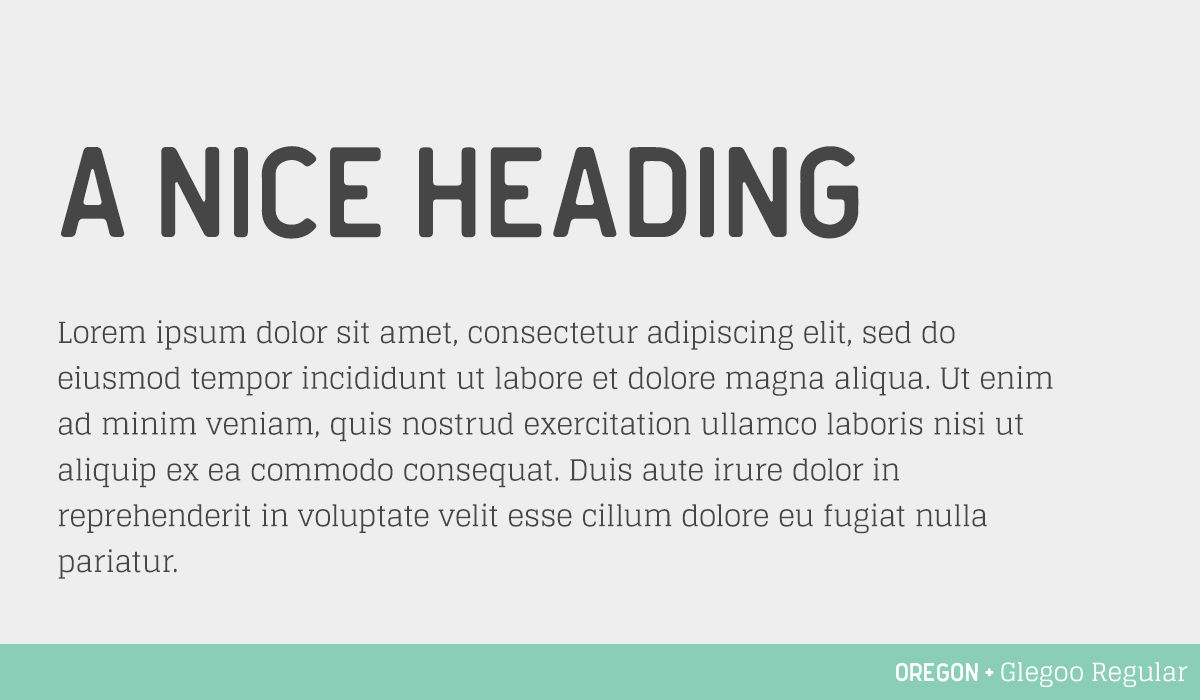 4. Radnika Bold and Karma Light
A multi-purpose sans-serif headline font, Radnika Bold is a strong headline font that blends features of both 19th- and 20th-century typefaces. It pairs with Karma Light, a multi-script serif font family developed specifically for body text on the screen.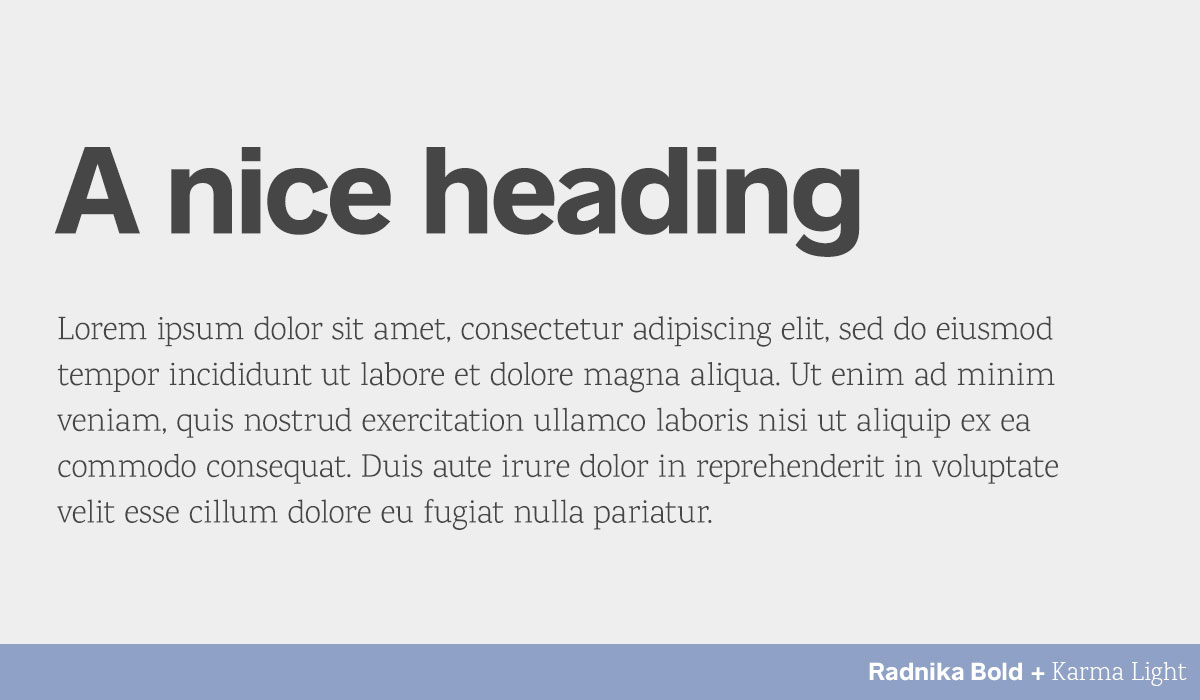 5. The Sweetest Thing and Muli Light
The Sweetest Thing is a handcrafted ink-and-brush font that's paired with Muli Light, a minimalist sans-serif font for both body and display text. This pairing works well as food blog fonts for a welcoming and whimsical feel.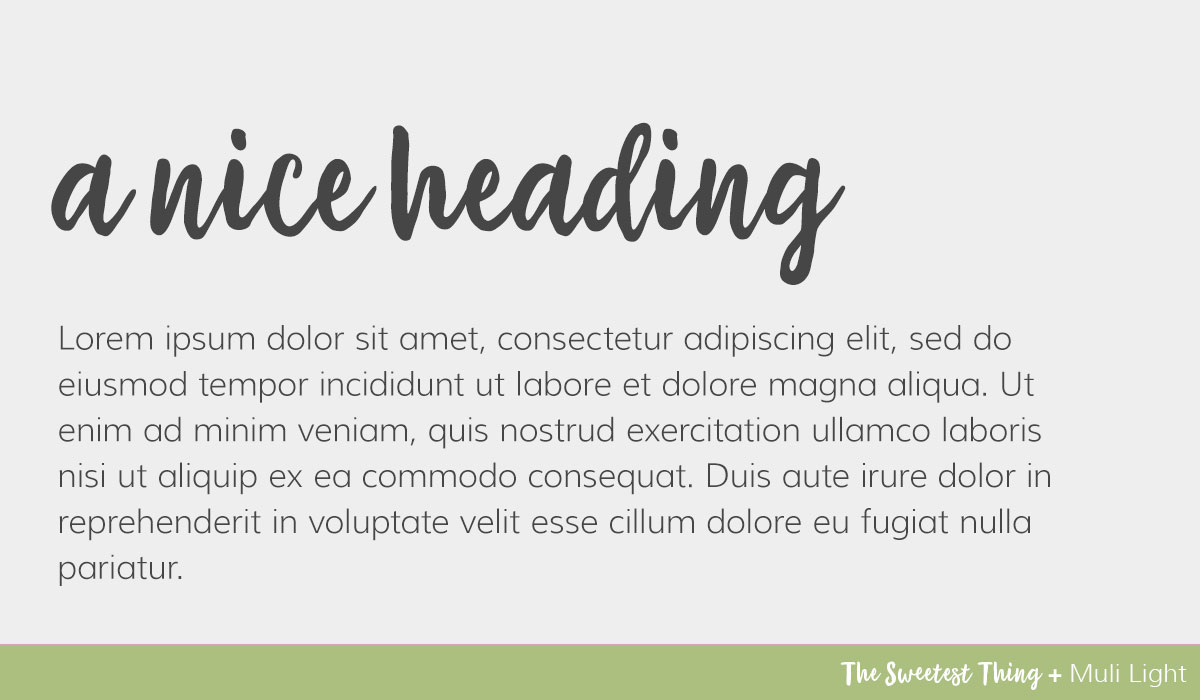 6. Black Stone and Slabo Regular
A modern decorative script, Black Stone works well for typographic quotes over photos. Both calligraphic and contemporary, it pairs with Slabo Regular, a popular serif web font for online advertising and body text.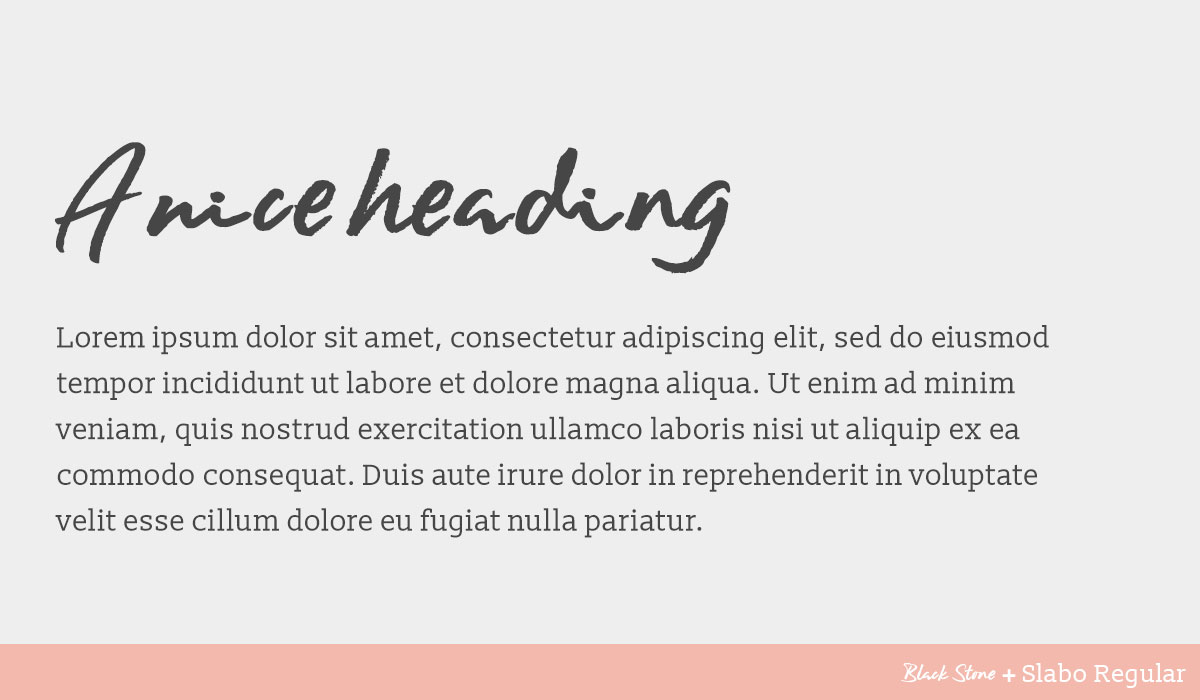 7. Narwhal Light and Kreon Light
All uppercase and sans-serif, Narwhal Light combines with Kreon Light, a slab-serif font that works well for blogs and online magazines. Clean and minimalist, this combination might work well as fashion blog fonts.

8. Einstellung Typeface Medium and Source Serif Pro Regular
Spare and simple, Einstellung Typeface Medium is a versatile header font that can pair with Source Serif Pro Regular, a serif body font that's easy to read in longer paragraphs.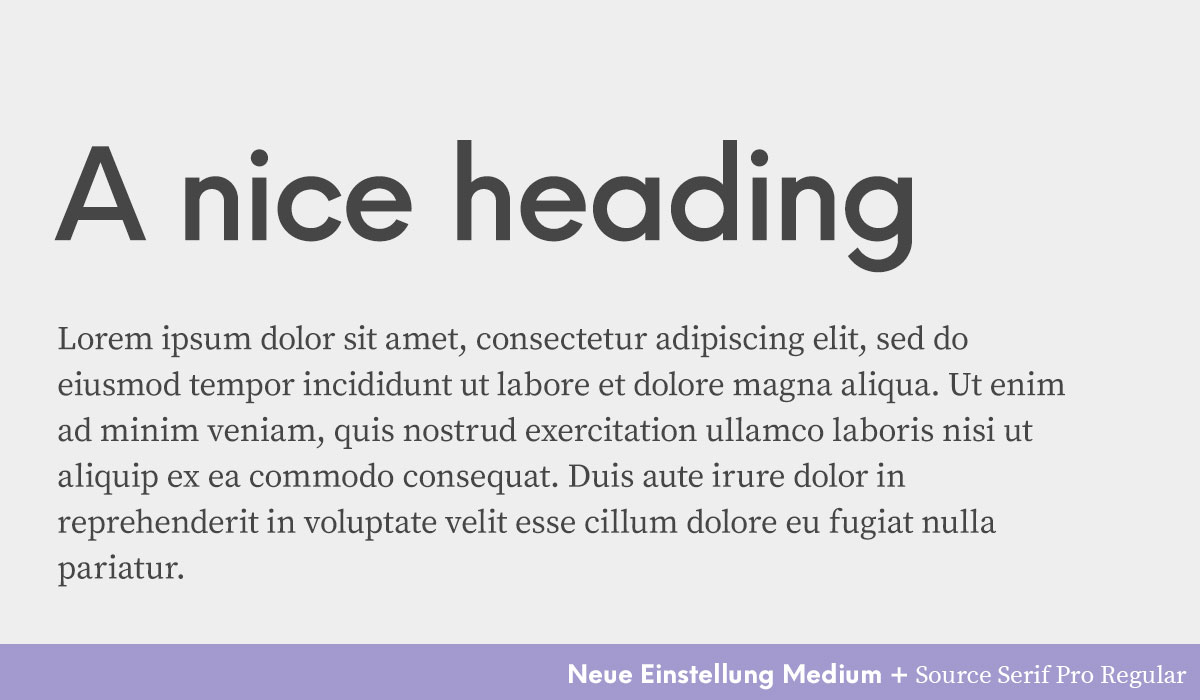 9. Fibon Neue Bold and Vollkorn Regular
Simple, modern and sans-serif, Fibon Neue Bold is both eye-catching and easy to read. With eight weights available, its smooth characters create striking contrast with Vollkorn Regular, a versatile font with prominent serifs that can be used for both body type and titles.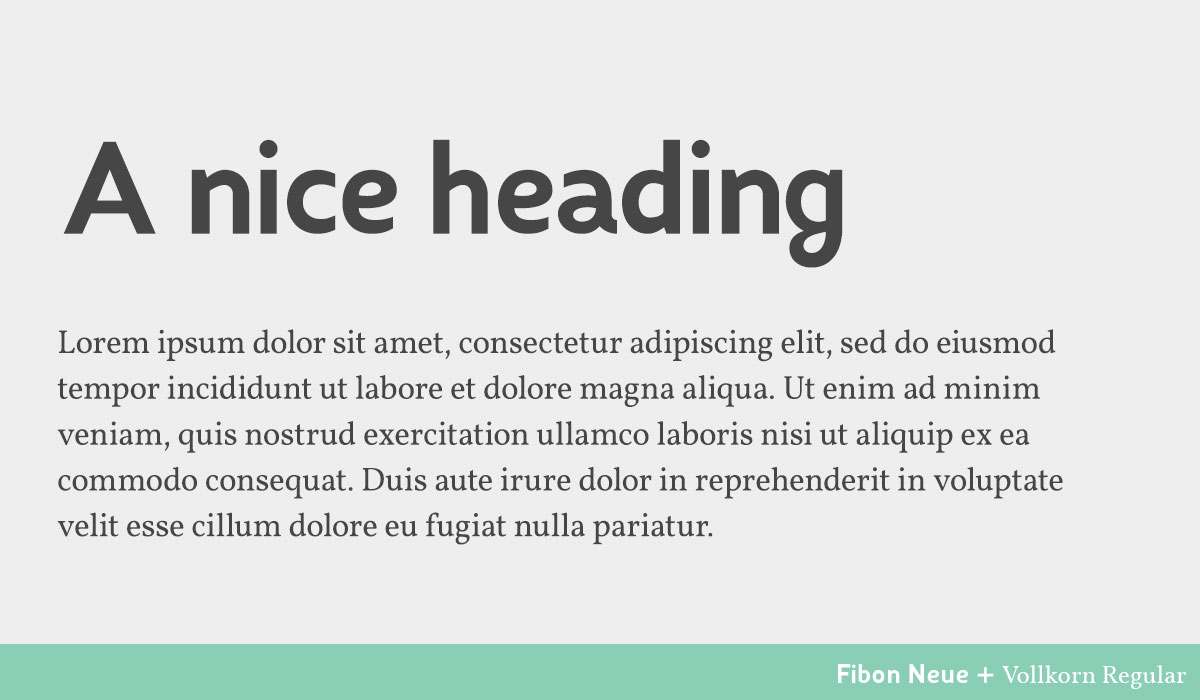 10. Cartograph Extra Bold and Vollkorn Regular
Travel blog fonts reflect a global sensibility. Cartograph Extra Bold is a rounded sans-serif font for clean, eye-catching headlines and titles. It pairs here with Vollkorn Regular's sharp, heavy serifs for body text.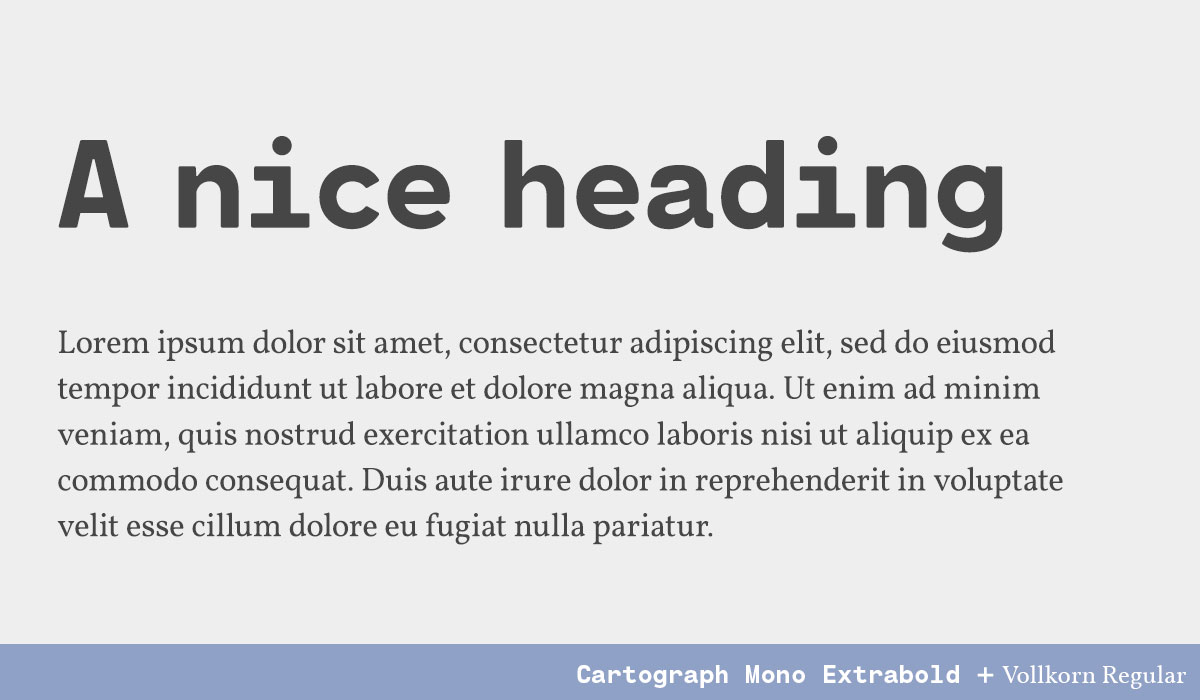 11. Sequel Neue Italic and Fauna One Regular
All uppercase and strongly spaced, Sequel Neue Italic is a modern sans-serif header font that contrasts with Fauna One's soft strokes and traditional serifs for body text as well as headlines.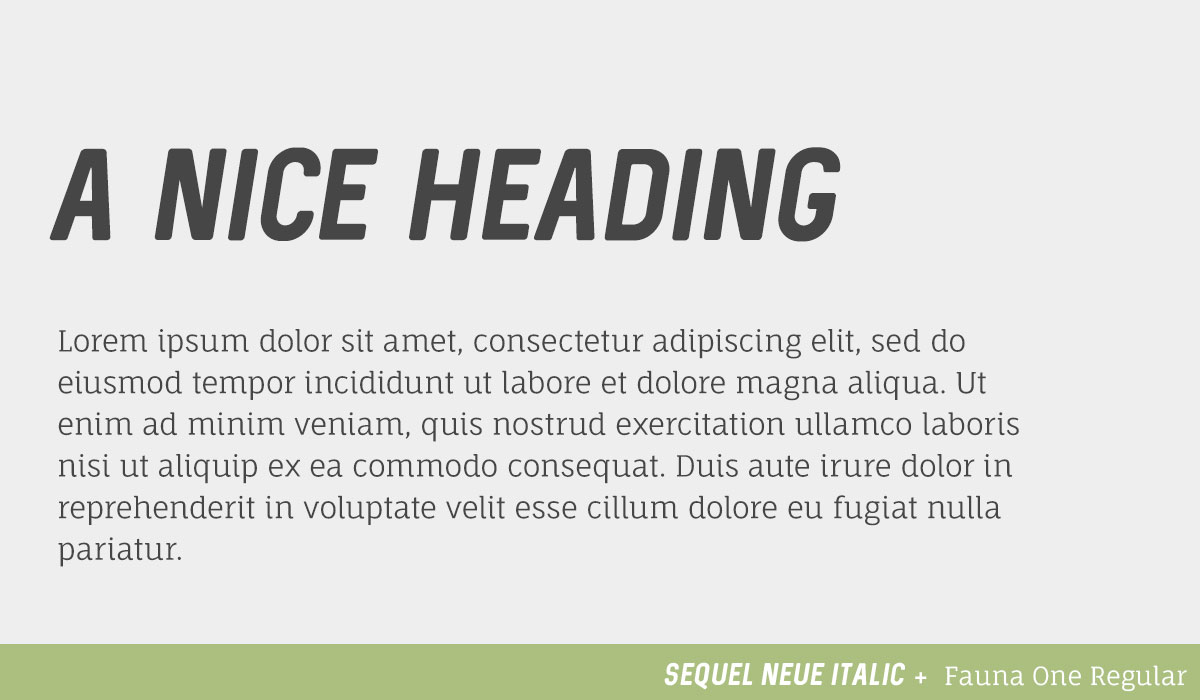 12. Odudo Slab Regular and Roboto Thin
Big and bold, Odudo Slab Regular is an eye-catching header font with prominent serifs. For contrast, it pairs with Roboto Thin, an easy-to-read sans-serif font that features open curves and natural letter widths.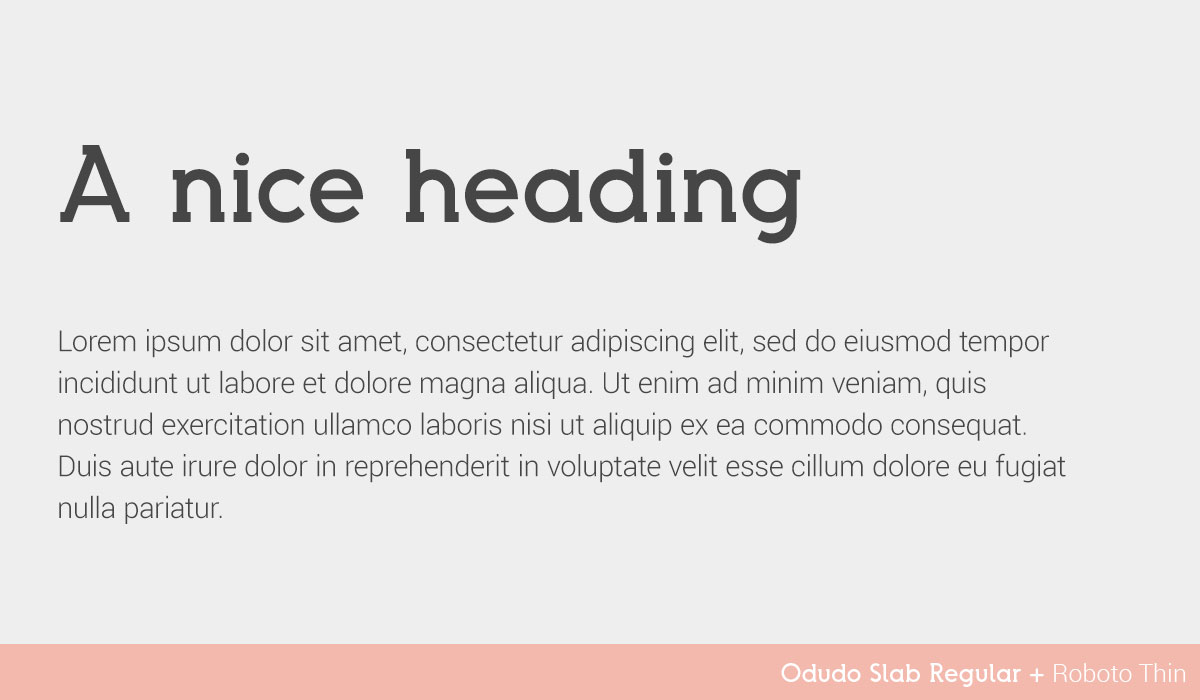 13. Pathways and Chivo Regular
A loose script typeface, Pathways comes in three styles, including a "Rough" version for a printed look. It pairs with Chivo Regular, an elegant sans-serif body font.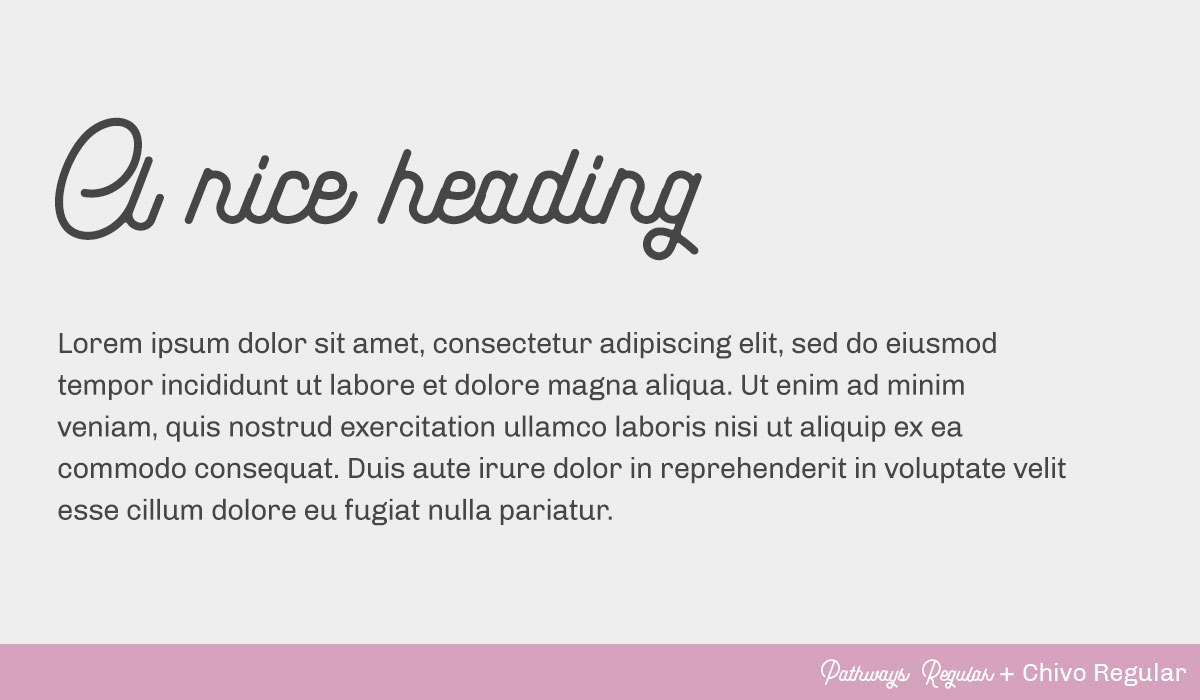 14. Gunnar Outline and Slabo 13px Regular
Gunnar Outline is a sans-serif font that grabs attention against contrasting backgrounds. It contrasts with Slabo 13px Regular, a version of Slabo that's specifically designed for use at the 13-pixel size.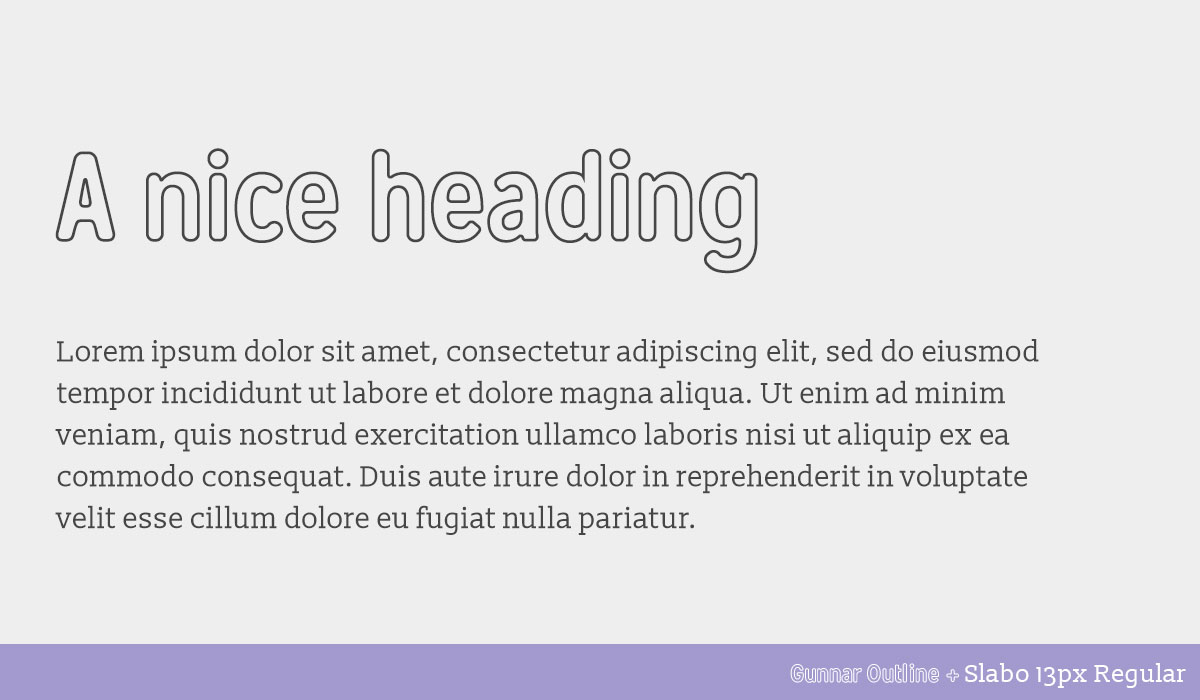 15. Gaze Pro Regular and Muli Light
Fashion blog fonts convey sophistication and style. In a bold serif headline style, Gaze Pro Regular offers vivid contrast with Muli Light, a thin, modern sans-serif font that can be used for both body text and displays.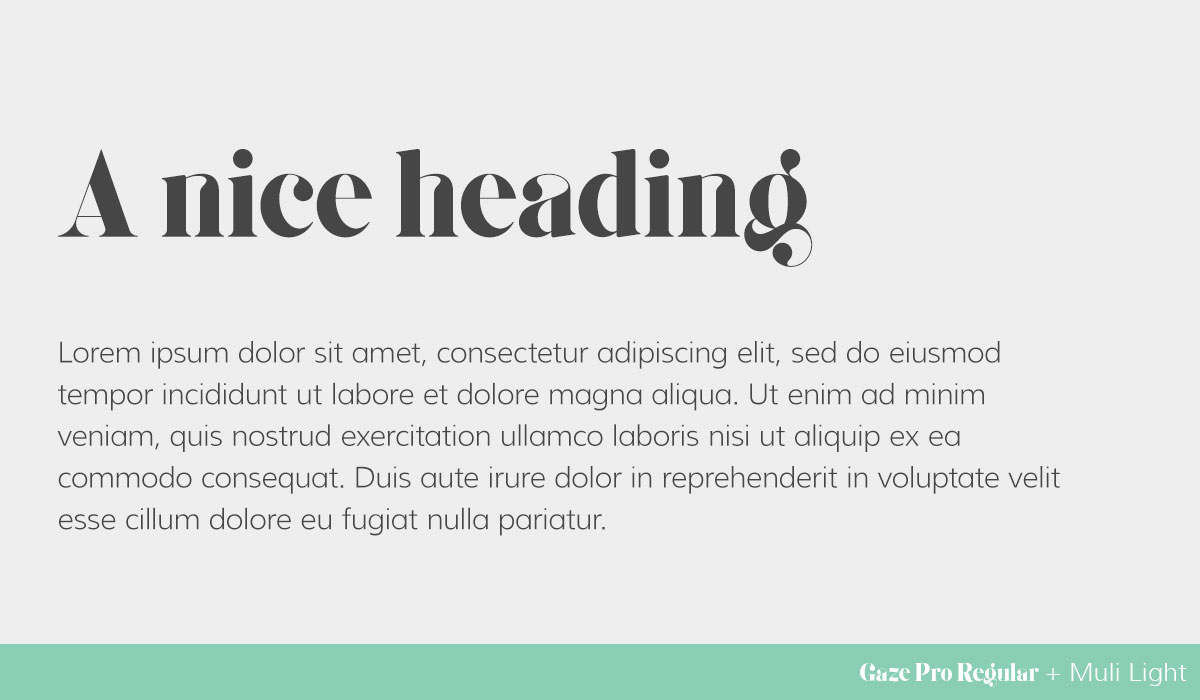 16. Kathya Script and Neuton Regular
A calligraphic sans-serif font with a modern feel, Kathya Script lends character to DIY and other lifestyle blogs. It pairs here with Neuton Regular, a clean, dark serif font for easy to read paragraph text.

17. Sticky Lollipop and Imprima Regular
Food blog fonts can evoke all the memories that go with good food. A hand drawn font, Sticky Lollipop has a fun, childhood feel. It pairs with Imprima Regular, a very minimal sans-serif font designed for reading at any size.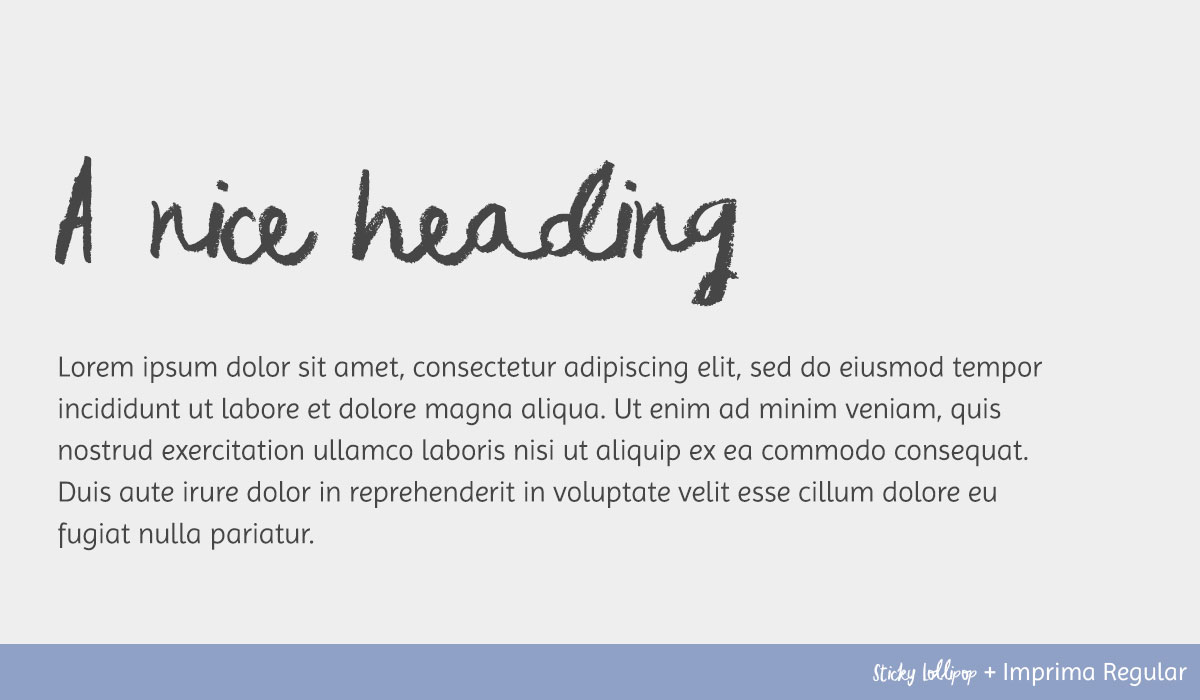 18. Waverly CF Light and Karma Regular
Waverly CF Light blends an art deco look with clean, modern lines in a headline font that contrasts with Karma Regular, a serif font designed for reading body text on the screen.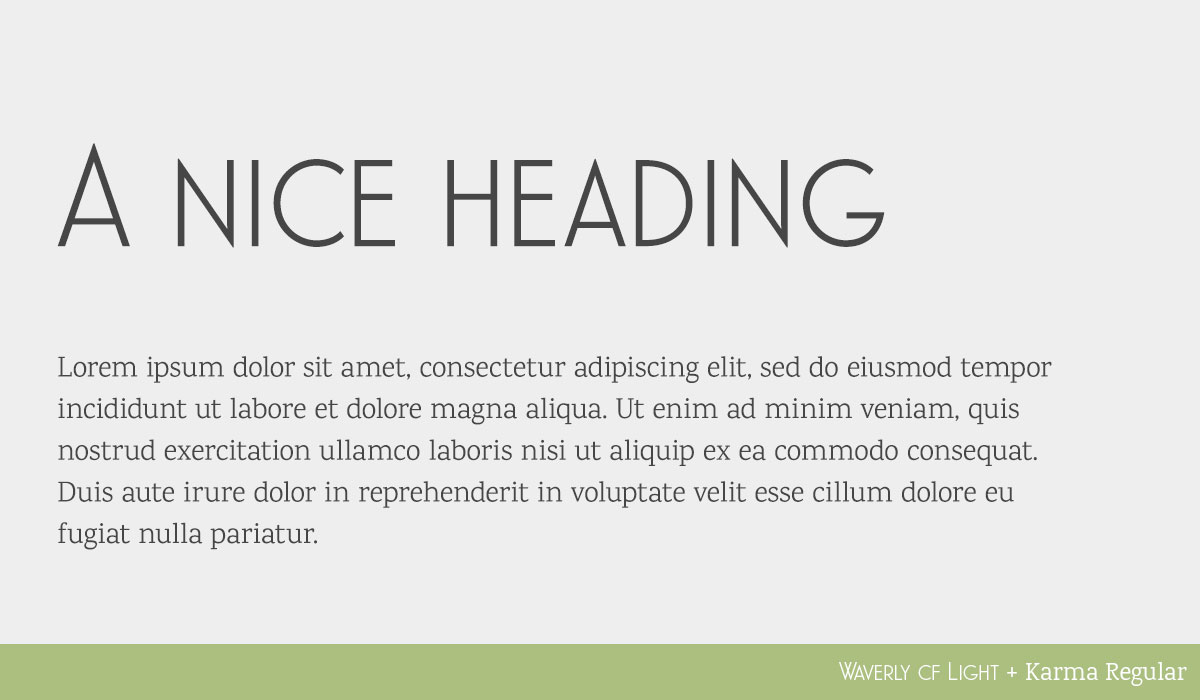 19. Cubano and Kite One Regular
With wide strokes and rounded letters, Cubano is a casual, all uppercase font that pairs with Kite One, a rounded sans-serif font with a slight inclination that gives a casual, friendly feel.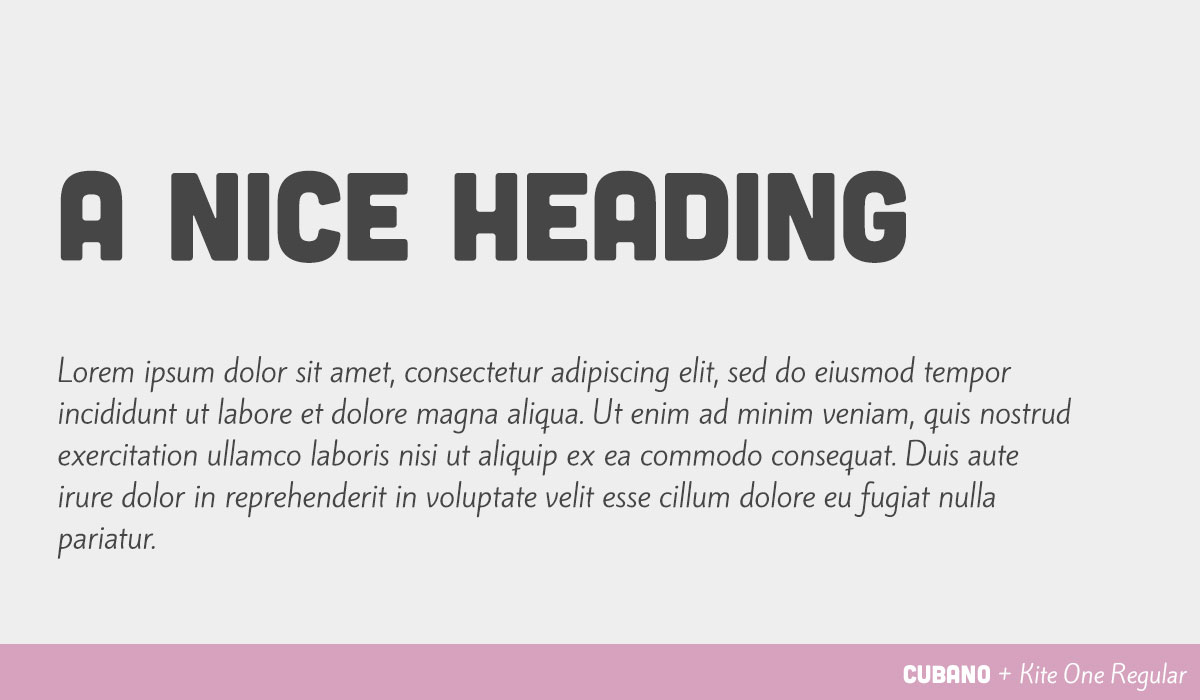 20. Millie Round Medium and Ovo Regular
With sharp edges and an angular look, Millie Round Medium is a striking, geometric script font that contrasts with the soft, rounded serifs of Ovo Regular, a casual font with variable letter widths.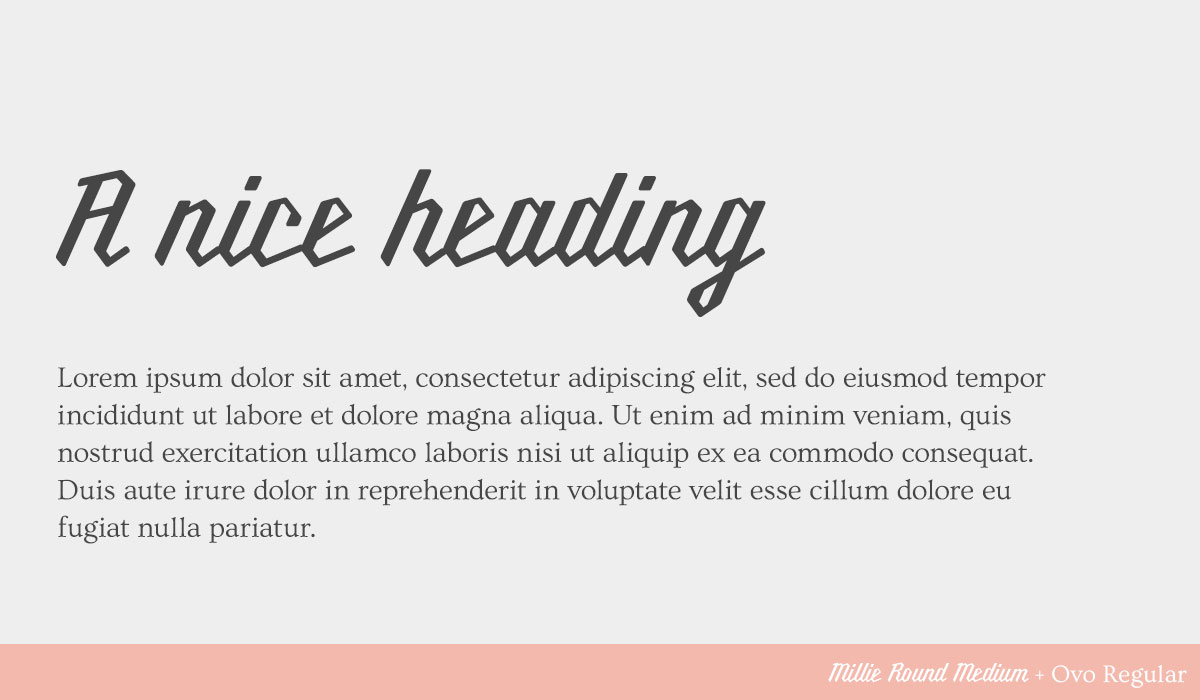 The best fonts speak for the spirit of your blog – and the perfect combination makes readers feel at home. Whether you're blogging about vintage fashion, organic gardening or sailing around the world, there's a font for that.
Pin them for later!

---
Products Seen In This Post: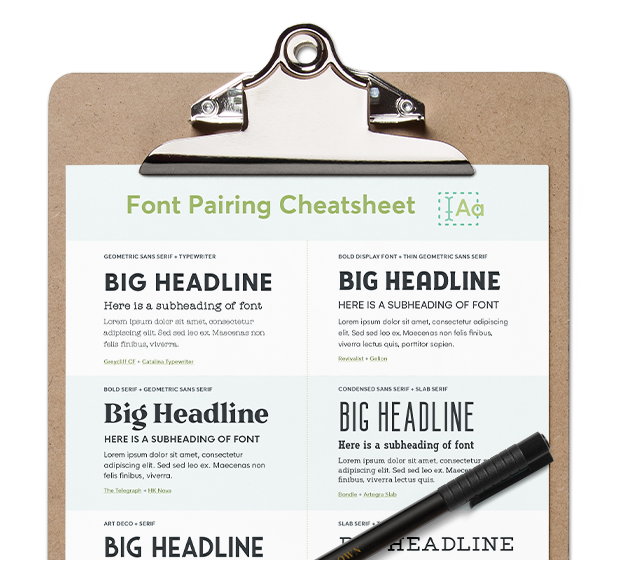 15 Pre-designed Font Combinations
Free Font Pairing Cheatsheet
We've curated a list of font styles that work well together so you can design interesting type lockups in minutes.
Download the cheatsheet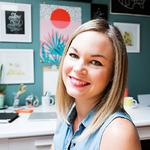 Ciera Holzenthal
Welcome! I'm Ciera, I help passionate creatives, small businesses and bloggers attract their ideal customer through strategic branding and cohesive visuals like the marketing templates you see here!
View More Posts