I'm a Procreate Illustrator: Here Are the 7 Tools I Can't Live Without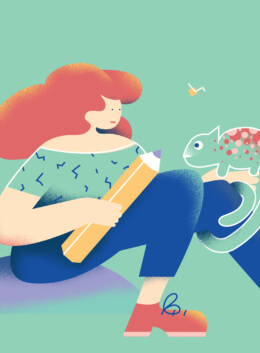 It wouldn't be an understatement to say that Procreate has changed my life. Before the days of the double-finger undo, with ink-stained hands I would frustratedly discard sheet upon sheet of paper, feeling like I was wasting both precious paper and time.
Or I'd carefully lay out twenty wet-paint illustrations on the floor, hoping a gust of wind from the balcony wouldn't flip them over and stain my floor.
Then there was the scanning. Oh, the scanning, which I loathed.
Enter the iPad into my life, and with it, the Procreate app. I was amazed at how quickly I could create my illustrations, with such realistic-looking brushes! And once I added the right screen protector (more on that later), the experience felt like the real thing. The process was quick, clean, and portable! My workflow was so much more efficient, and projects took half the time. I was hooked.
After a few years of trial and error, I'm here to share with you my seven tried and trusted tools that I simply can't live without.
1. The Right Pencils
If you're anything like me, you begin any project with a sketch. And though you could easily sketch with, say, a Procreate ballpoint pen- wouldn't you agree there's something perfect about a scratchy 2B?
While I'm obsessed with the 6B pencil that comes with the default Procreate app, I've purchased quite a few pencil brush sets, and consistently add my favorites to a Procreate brush set I've fondly named "Shelly's Toolbox".
What makes a good pencil in my opinion, you ask? For a pencil brush to tick all of the boxes for me, it has to respond well to the Apple Pencil's tilt, has to have good smudge-ability (that's a word, right?), and be just grainy enough. I know it when I see it.
Here are some great examples:
2. PaperLike Screen Protector
The first thing I recommend people buy when they treat themselves to an iPad, is the PaperLike Screen Protector. It's a matte screen protector with an ever-so-slight texture that does exactly what its name suggests: it perfectly mimics that slight resistance you get from drawing on real paper. So if you've been sliding around on your glass screen and can't understand why you just can't seem to control your linework like you can in your sketchbook, this is the product for you.
It's on the pricier side with an almost $40 price tag, but the pack includes two screen protectors. I've found them to be super durable and easy to clean. In short, I'm never going back.
3. Paper Textures
One of the biggest compliments anyone can give me is to mention that my digital illustrations don't look digital. There's nothing wrong with digital art that does look like it's been created on a computer, but for my particular drawing style, I love that I can sometimes trick people into thinking my work is all analog.
My most recent discovery, one which I find brings my drawings from good to great, is digital paper textures. I like them subtle, but the right paper texture just makes a piece more tangible.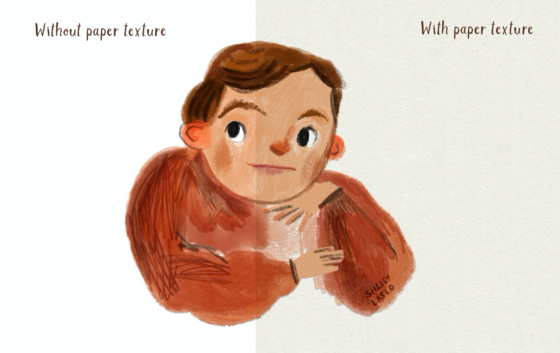 Check out my quick illustration above, shown with and without a digital texture.
You can find these in a huge range of textures and colors (kraft paper, anyone?). You may find that applying certain blending modes creates the best effect – Multiply blending mode works best for me. Play around and see which is the best fit for your illustration style. The right combination of blending modes and textures can make your art come to life. Find a collection that best suits your style, such as this Magic Paper for Procreate or these Paper Texture Brushes.
4. Portable Battery
In a perfect world, my iPad would have endless battery life and I could spend all day under a tree drawing away. Alas, that it not the case. Always faster than I want it to, my battery drained when running Procreate and I was left with no choice but to purchase a cute little portable charger. Just charge it fully, and toss it into your bag- you'll thank me later.
5. Beautiful Art Brushes
I've mentioned pencil brushes, and those are wonderful for sketching. But for my work, I often like to achieve a textured paint-and-colored pencil look for the final colored versions.
Procreate brushes are engineered in such a way that they rely on a source file (imagine the shape that defines the brush's tip) and a grain file (imagine the texture upon which you'd apply the brush strokes). When a brush is created well, those two elements-along with some other really important settings- can create pure magic on your screen.
Here are some of my favorites: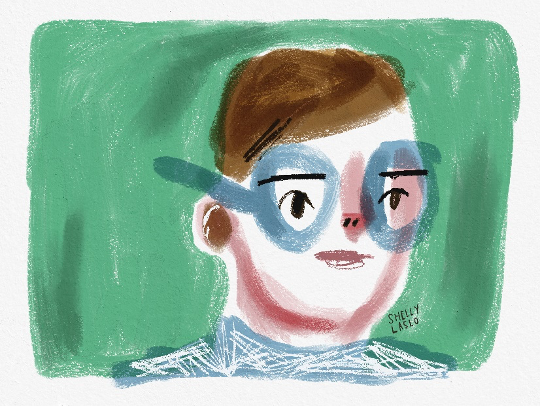 Illustration by Shelly Laslo with Realistic Gouache Studio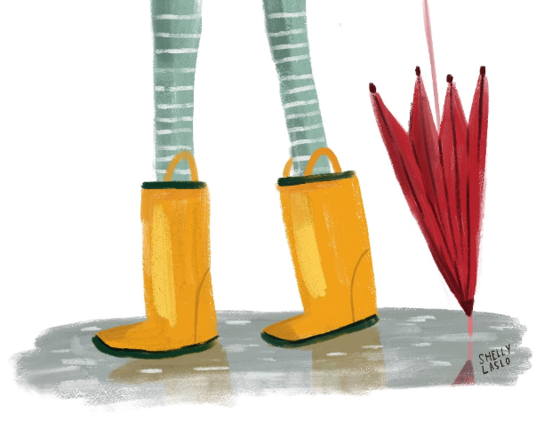 Digital art doesn't have to look digital. Illustration by Shelly Laslo.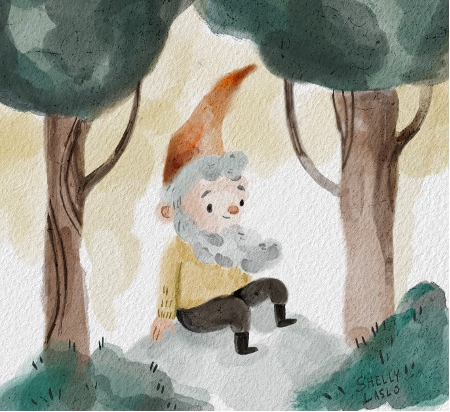 Made with Watercolor Pro Set for Procreate. Illustration by Shelly Laslo.
6. Texture Brushes
So much depth can be added to illustrations by layering some stippling, hatching, and shading to your work.
In the spirit of saving time, I've also rounded up a few wonderful texture brushes that do that work for you! Play around with a bunch of different brushes and see which works best with your illustration style.
My favorites:
7. Procreate Grids
As a children's book illustrator, I often pair my illustrations with lettering, oftentimes in the form of a book cover. I will often scour Pinterest for hours looking for fun and creative text layouts to inspire me.
With the help of a handy grid guide, you can create balanced, eye-catching lettering. Just use the stamp brushes to plan your lettering, and voila! Beautiful lettering designs in seconds!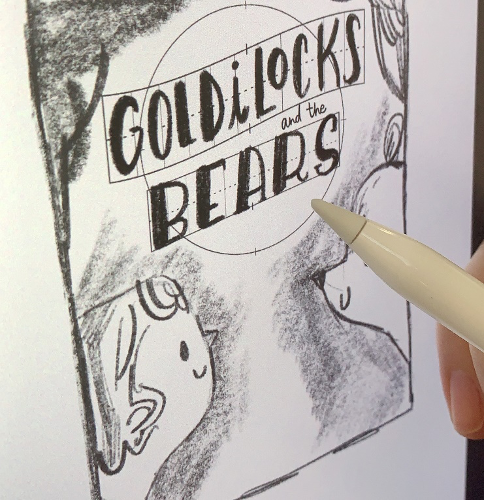 I used a Grid Builder to play around with lettering layouts for a book cover sketch.
And there you have it. I've shared my Procreate tools with you, and hope you'll love them as much as I do.
Please share some of your Procreate must-haves with me below!
Shelly Laslo is a children's book illustrator living in Israel. She is represented by Plum Pudding Illustration Agency. She has worked with some wonderful clients including Penguin Random House, Usborne Publishing UK, and Bravery Magazine. You can find more of her work here and here.
Products Seen In This Post: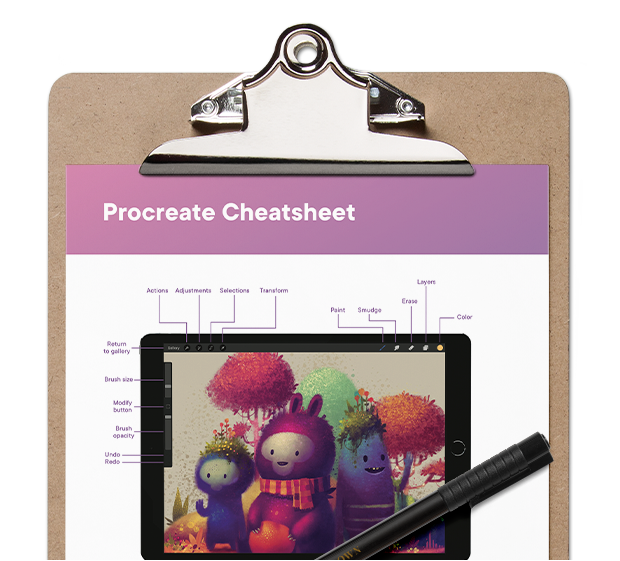 Learn the basics
Free Procreate Cheatsheet
A handy PDF guide listing tools, shortcuts, and unique Procreate features.
Download it here
Shelly Laslo
Hey! I'm an illustrator and graphic designer, working from my home studio. I put a lot of love into my designs, and I hope you'll enjoy using them to create awesome projects of your own! Get to know me and my illustrations at www.shellylaslo.com
View More Posts