Inspiring Examples of Decorative Vintage Lettering
Everybody's talking about vintage design. That good old-fashioned charm is the foundation and inspiration of so many examples of beautiful designs that are trending now. The old styles have been revived, have been combined with the creativity of modern designers, and have borne gorgeous fonts, typography, ornamented design, product packaging and so much more.
Today, we have the benefit of technology to help us designers quickly and easily realize our creative ideas. It makes me truly appreciate the painstaking labors of artists, calligraphers, and illuminators all throughout history who did not have the benefit of Photoshop, Illustrator, and InDesign to streamline their creative processes. I'm going to take you back through history a bit to share some examples of decorative design and lettering that is not just really old, but truly amazing. Be inspired.
The Middle Ages: Before the Printing Press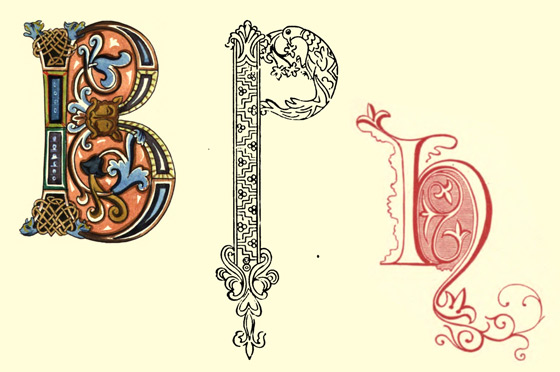 How can we draw inspiration from these ancient works of art? (No, it's not just another boring art history lesson or museum exhibit). Illuminated manuscripts from the medieval times can be a treasure trove of typographical and ornamental inspiration. Examine the use of patterns, flourishes, and ornaments that decorate the hand lettering. Each letter tells its own story. Each design is different from any other.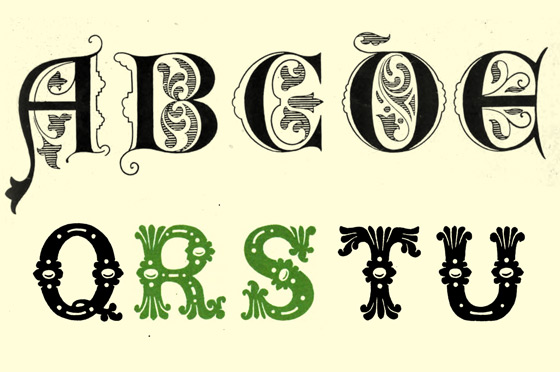 What I love about these ancient illuminated letters is the unique personality that each one was given. Every page, every letter, and every book was hand-lettered, and therefore each piece was unique.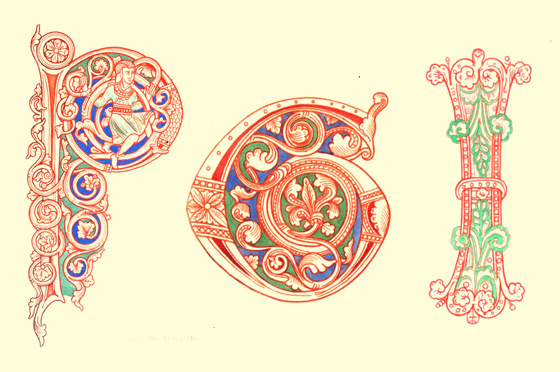 These incredible initials may be a little hard to read, but the foliage, dot patterns, and other ornamental elements make them amazingly beautiful. These detailed masterpieces must have taken hours.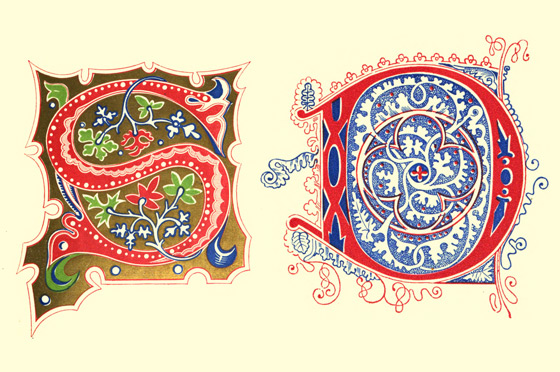 The letter "D" on the right shows an example of an intricate geometric pattern that makes this initial truly pleasing to the eye.
Here are a few examples of typefaces on Creative Market that revive Medieval hand lettering: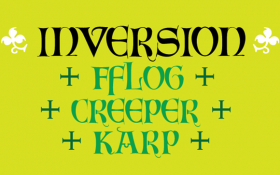 The Renaissance and Baroque Periods
In the fifteenth and sixteenth centuries, we start seeing some more familiar letter shapes. The printing press is beginning to make the written thought much more affordable, but exquisite penmanship is now at its height, and decorative hand lettering is still very popular.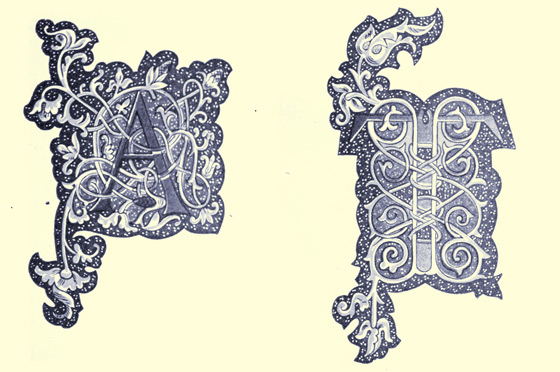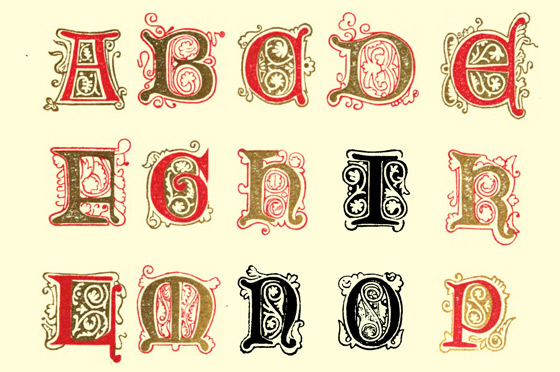 One of the characteristics of this alphabet (above) that I like best is the modulation of the pen used to create very subtle dimension.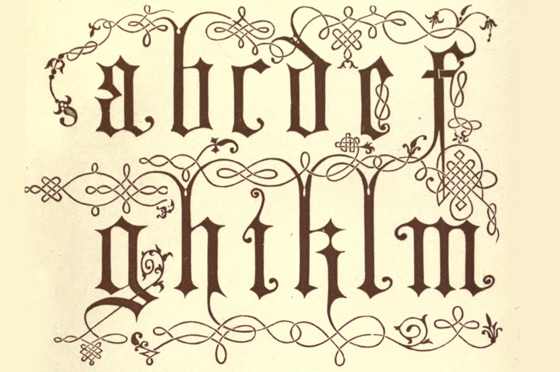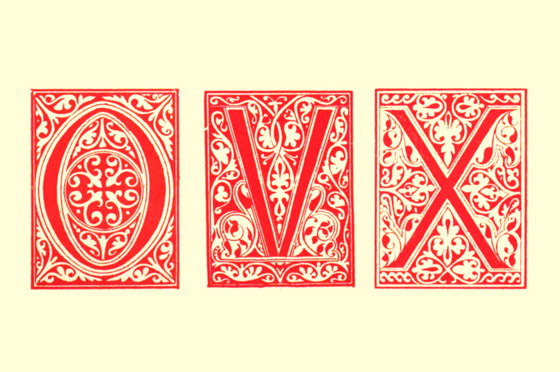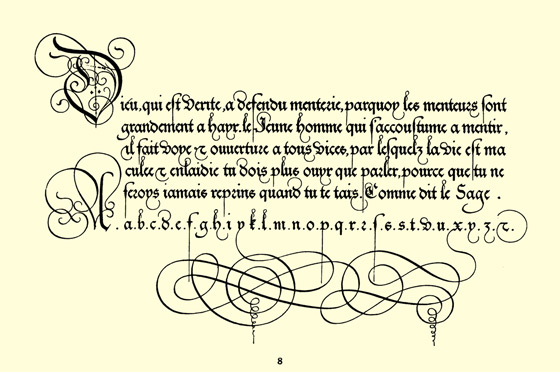 Skilled calligraphers were often quite pleased with their own work and would sometimes show off with lots of flourishes. Flourishes like these are still popular today as swashes or ornaments in many modern display or script fonts.
Here are a couple examples of fonts on Creative Market that revive the Renaissance and Baroque periods:


Victorian Display Type: The Vintage Inspiration of Today
Finally we come to the period of history in which were born the forefathers of today's trendy vintage typography. Notice that many of the type and lettering designs from the Victorian era get their inspiration from letter forms and illuminated manuscripts from the Medieval and Renaissance times. Like modern designers do today, Victorian typographers took inspiration from earlier time periods and added their own "modern" touches.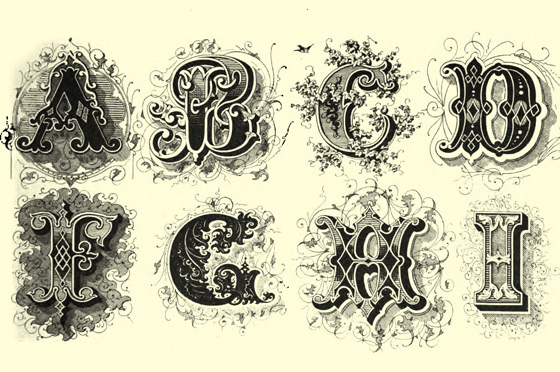 One aspect of these decorated letters that I like best is the use of lines brought closer together to create shadows. This woodcut effect is what makes much of our modern vintage design and typography so charming.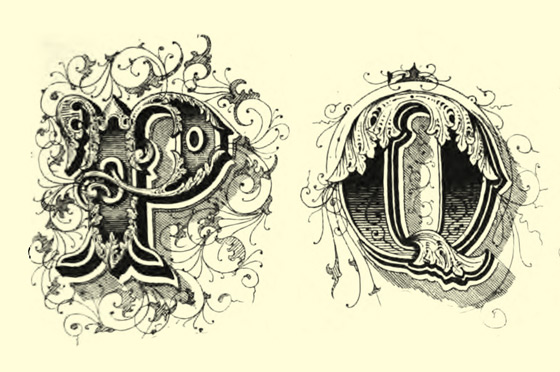 The above example is quite, er… delicious. I especially like the subtle shadow on the word "Norwegian." It is one example of how the use of a thin line can be very effective in creating dimension.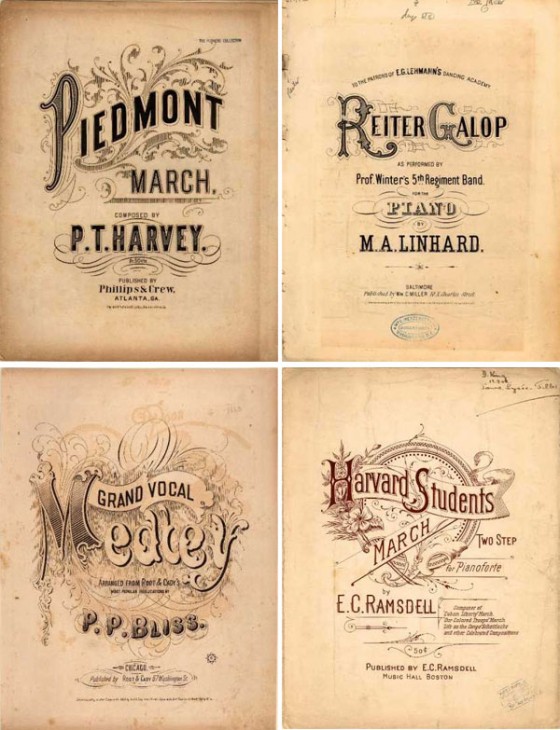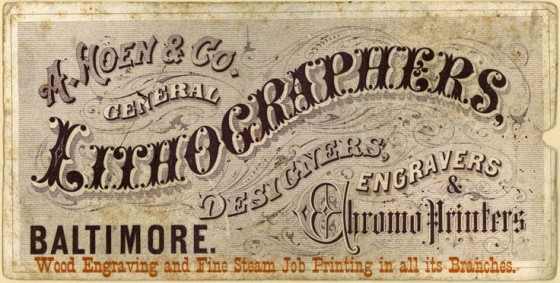 Do you notice how often designers in the Victorian era borrowed typefaces from the Medieval period? I don't think vintage lettering will ever really go out of style. It will just keep evolving in unique ways as design trends change.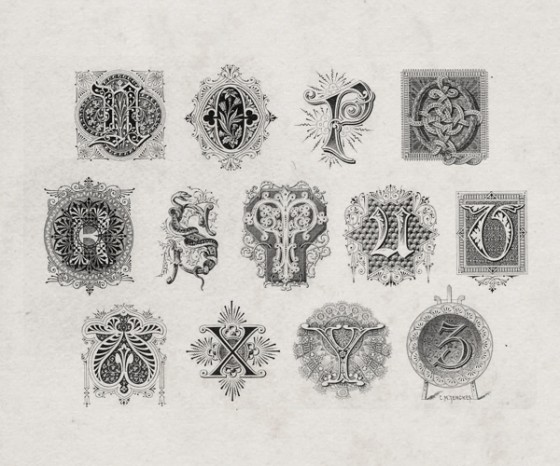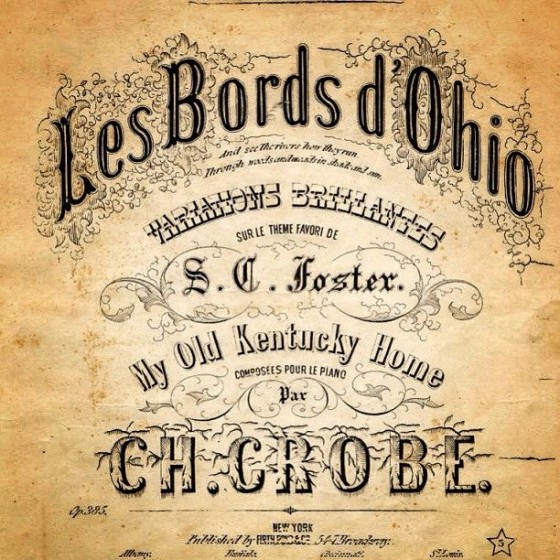 Here are a few beautiful decorative vintage fonts from our excellent font crafters on Creative Market: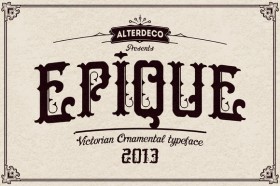 Image Sources (and More Sources for Inspiration:)
Ames' Alphabets / Daniel T. Ames / 1882
The Book of Ornamental Alphabets / F. Delamotte / 1914
Illuminated Manuscripts in Classical and Medieval Times / John Henry Middleton / 1892
Illuminated Ornaments / Henry Shaw, Frederic Madden / 1833
Mediaeval Alphabets and Initials for Illuminators / F. Delamotte / 1867
Penmanship of the 16th, 17th and 18th Centuries / Lewis F. Day / 1911
The Art of Illuminating / William Tymms / 1860
And of course, the celebrated Pinterest
What inspires you about vintage lettering? Feel free to share your thoughts in the comments, and feel free to share any other inspiring examples of vintage lettering that you've found!
Getting started with hand lettering?
Free lettering worksheets
Download these worksheets and start practicing with simple instructions and tracing exercises.
Download now!