Instagram Marketing Guide for Creative Market Shops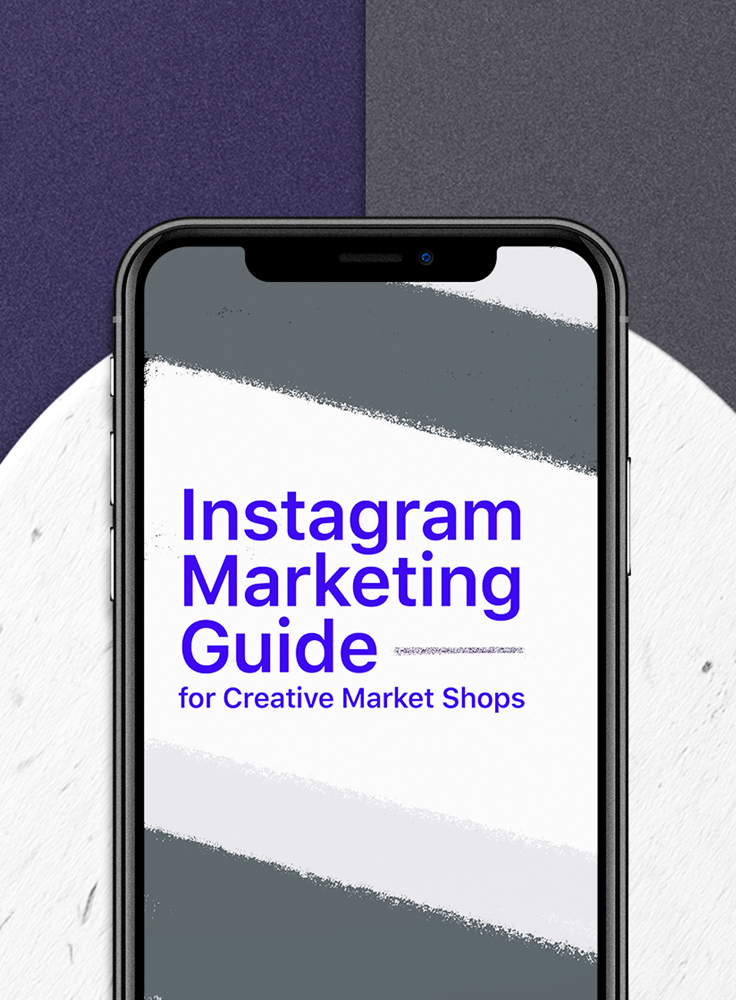 Instagram has over 2 billion monthly active users, making it the most engaged network after Facebook. It's safe to say that much of your audience is using Instagram — and probably your competitors too. But how do you know if you are leveraging the power of this platform in the right way? Does it feel like you're just posting nice images and getting followed by other designers or design-related sites? If your Instagram isn't converting followers into clients or connecting with people who can refer new clients to you, there are probably other things you can do to boost its effectiveness. That's why we put together this Instagram Marketing Guide for Creative Market Shops Owners.
Getting Started
So you've got a solid repertoire of great design material up and ready in your Creative Market Shop — that's fantastic! It makes sense that you would want to share your work with your Instagram friends and followers. It is a visual space, after all, so the platform is particularly beneficial for designers. If you have an Instagram account but not many followers, it's still important to post your work while you grow your audience. That way you don't risk missing out on potential followers who visit your profile to see more of your work.
Optimizing Your Account
If you are Instagramming for your shop, set up a business account that is separate from your personal one. That way you can make sure you are only posting content that is relevant to customers on your business account and keep the selfies and family vacation photos personal.
Make sure the link to your Creative Market Shop is included in your bio. Since there is only room for one link, some shop owners create a "directory" link that lists out a number of pages that they'd like to direct their visitors to, depending on their need. Linktree and Campsite offer freemium tools to make this easier.
Branding is key here, too. Make sure that your Name and Photo are consistent with your presence across other social media channels. Your bio should be short and sweet. Just include your business name and a concise description of what you design. Make sure it's not too stiff and professional – it's always good when a little of your personality shows through on social media.
Growing an Audience
Once your profile is optimized, there are a number of ways to grow your audience:
Publicize your hashtag
Come up with a dedicated hashtag for your business and use it everywhere — both online and offline. Include it on your website and Creative Market shop, use it in other social media profiles, print it on receipts and business cards, etc.
Participate in Conversations
When you post, use a mix of topically relevant hashtags and trending hashtags as they apply. Hashtags like #designinspo will help you get seen by others interested in design topics. It's important to become part of a larger conversation on Instagram and this helps get you in front of more people in general.
Clever Captions
Photos might be worth a million words but actually, words still matter. You don't have to write a novella like NatGeo does so well, but you do want to get descriptive and creative with your captions. Tell people what is going on in the picture. Over time you will get more comfortable with your voice and maintain more consistency with your brand.
Interact with Influencers
Who are the influencers in your area of design? Go to their profiles and click "Turn on Post Notifications" for each one. Try to interact with them every time they share a new piece of content. Getting an influencer to follow you and interact with your brand can be a great way to boost your followers.
Figure Out Your Instagram Aesthetic
On Instagram, and especially as a designer, it's important that you stand out. Think about a unique visual content style that makes sense for you. Some designers only include black and white photos, others focus on neon in their images, etc. Whatever it is, try to make it recognizable and visually appealing. To help you plan Instagram content in advance, we've created this handy grid template in Photoshop and Illustrator versions:

Design a cohesive Instagram grid

Get your free grid template

Download this kit to quickly export Instagram shots that match your brand's visual style. PSD and AI files are included, as well as a moodboard to display your brand's assets.

Download it now


There are also hundreds of pre-designed Instagram templates you can purchase from other independent creators' shops on Creative Market.
Posting Tips for Instagram
When it comes to your content, there are some general guidelines to keep in mind regarding your posts. Studies show that 1-3 times per day is the optimal posting frequency for popular brands. If you are starting out with a small following, post once a day and you'll be in good shape. With a business profile, Instagram provides you with insights on which of your posts were most popular, how many people you reached, impressions and what times they view Instagram. This last one is crucial because it can help you decide what time of day to post in order to get the most engagement. For example, if your followers check Instagram most often between 9 pm and 12am on weeknights, there is your golden posting time.
The content you post is entirely up to you to have fun with, but there are some things to consider when doing so. Professional photos have always been essential to online shopping, and Instagram's visual platform makes that easy. Make sure your photos are consistently high-quality and showcase the quality of your work if that is what you are posting. 67% of consumers consider detailed images to be more valuable toward making their purchase than other information or ratings from other customers.
And posting photos of your work is essential, but try to alternate between these and pictures that humanize your brand. Pictures of your office space, co-workers, eye-catching design inspiration you find out in the world, etc. will help fill out the picture of your brand and further engage your audience. And keep in mind, there are 70 million photos posted on Instagram every day. Make sure you're only posting your best stuff.
Instagram Shopping
Shopping on Instagram is huge now that they have expanded it outside of the U.S. It lets you tag up to five products per image or up to twenty products per carousel to allow your followers to buy these products from your online shop. It makes shopping on Instagram super easy and can be an awesome way to boost your sales.
To get set up, connect your Instagram business profile to a Facebook catalog using either the Catalog Manager or a Facebook Partner. Once your account and catalog are connected, go to your Instagram profile settings, tap Business and tap Shopping on Instagram. Review the info and submit your account – it takes a few days for approval and then you can complete your setup. Then just start adding product tags and stickers to your Instagram posts and you'll be a bona fide Instagram Seller! Keep an eye on your Insights tab to see how your shopping posts and stories are performing so you can make tweaks as necessary.
Instagram Ads
Instagram ads are an effective way to create brand awareness. Boosting your posts gets you more visibility in front of a targeted audience. And, Instagram has found that 60% of users say they learn about new products or services on their platform. What's even more astonishing is that 75% say that they will take action after seeing a post.
To set up Instagram ads, go to your profile and tap the Promotions button. Choose a post that you'd like to promote and follow the prompts going forward. You can select where to send people, add a URL and Action Button, Select your target audience and then decide on your budget.
The amount you spend depends on your budget. You can spend $5 per day or $500 per day – the only way to tell what is working is to do some trial-and-error work by keeping an eye on your insights to see what amount of spend makes sense in terms of ROI. The basic rule of thumb is that Instagram ad costs are usually slightly higher than those of Facebook ads.
Marketing on Instagram can be a smart and cost-effective way for designers to increase sales and boost visibility. As the platform continues to grow and evolve, it's more important than ever to have a presence and, when you're ready, to make your work available for sale right in the app. Creative Market is here to answer any questions you have about promoting your shop and selling your work!
---
Products Seen In This Post:
Design a cohesive Instagram grid
Get your free grid template
Download this kit to quickly export Instagram shots that match your brand's visual style. PSD and AI files are included, as well as a moodboard to display your brand's assets.
Download it now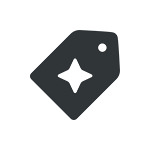 Creative Market