The 30 Best Logo Creator Kits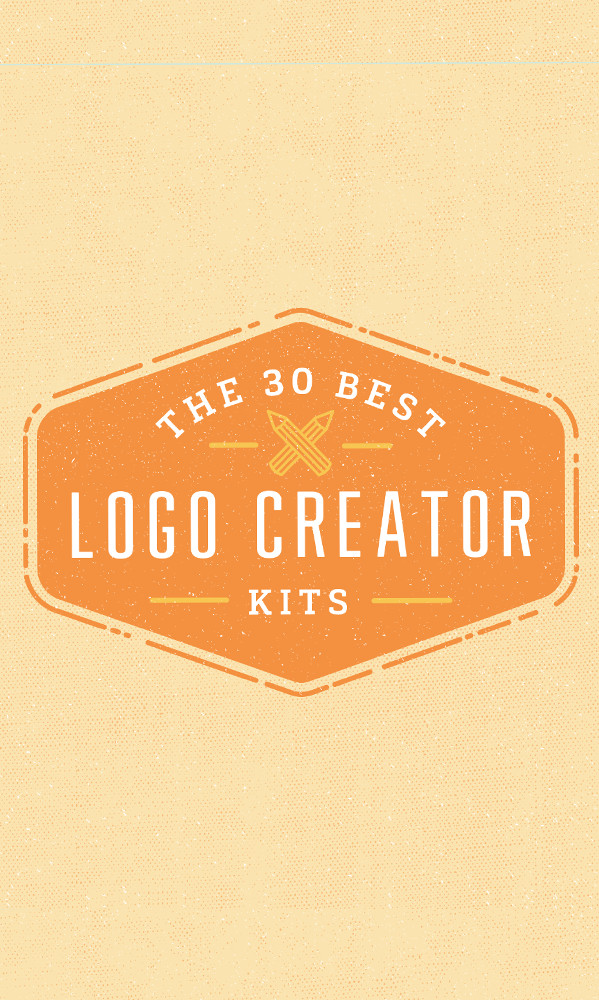 As a designer, you know that there are countless components that go into creating a standout brand. One of the most important, of course, is the logo. A logo is a recognizable image that people associate with a company, and its aesthetic says something about who the company is and what it does. Logos are powerful. While a good logo can help make a company popular and appealing, a bad logo has the potential to make a bad first impression and turn potential customers away. If you're looking to create a logo for your website or company, one of the most useful tools is a logo creator kit, which comes with everything you need to make a logo that works.
What Is a Logo Creator Kit?
A logo design kit may sound useful — but what exactly is it? Most simply, a logo creator kit is a toolkit that contains the vectors and graphics you can use as the building blocks of your logo design. With a logo creator kit, you can also choose from backgrounds, fonts, brushes and more to customize your logo to make it uniquely yours.
If you're looking for a list of standout logo creator packs, the following helpful branding kits are available on Creative Market.
The Logo Creation Kit Bundle Edition is a huge collection of logo components, including vector templates, font families, blurred backgrounds, seamless patterns, Illustrator brushes and more. This is a good kit to choose for the variety it offers.
The Logo Calligraphy kit is a logo generator that contains more than 40 basic elements, 40 frames, 10 pre-made decorative elements and more. The best part about this kit is that all elements are included in AI, PSD and EPS fully editable files.
Looking to create a logo that is girly, femme and fun? The Feminine Logo Creator Circle Edition can do just that. This logo generator bundle actually has more than 14,400 pieces in it!
The Mandala Logo Creator Add-on Kit is a great tool for anyone who wants to create mandala style logos quickly.
Make your brand new logos look vintage with this logo creator pack from District 62 studio. The kit even includes a list of fonts used in it, so that you can ensure that your branding is cohesive beyond your logo.
This logo design kit for Illustrator has a wide range of elements to help you piece together your brand identity. It also contains pre-made logos if you want to use one that's already been put together for you.
The D62 Logo Design Kit contains a huge range of pieces so you can put together your ideal logo: 280 frame, circle, nature and ornament elements, 48 pre-made logos with a font list, 44 Photoshop styles, and so much more. Luckily, the kit also comes with an in-depth manual on how to use the files in both Photoshop and Illustrator.
This is another great choice of logo creator kit for anyone looking to make a logo that looks distinctly retro. This kit also has custom borders, catch words, and multiple hi-res Photoshop brushes.
Create another style of vintage logo with this pack from vectorlogos89. It comes with 129 elements and offers JPG previews.
The Typographic Logo Creator is the pack for you if you've been wanting to create a logo design in a handcrafted style. All of the typography fonts included are handmade — as are the logo elements.
Any outdoor-oriented company will benefit from using the Mountain Outdoor Vintage Logo Kit to create their logo. The kit includes natural and wildlife elements, like deer, moose, bison, bear and fox shapes.
The Logo Creation Kit Vol. 4 is another one-stop-shop-type logo generator. It contains font combinations, Photoshop styles and 22 vector elements in AI, PSD and EPS formats. People who've downloaded the kit tout its customer service; if you need help using it, the creator is there to assist.
This logo creation kit has a vintage feel, but its sleek minimalist style can be used for a variety of aesthetics.
Zeppelin Graphics calls this logo design kit the "Artist Edition." It contains many handmade elements, as well as a selection of creative pre-made logos. This logo kit is intended to work with Photoshop.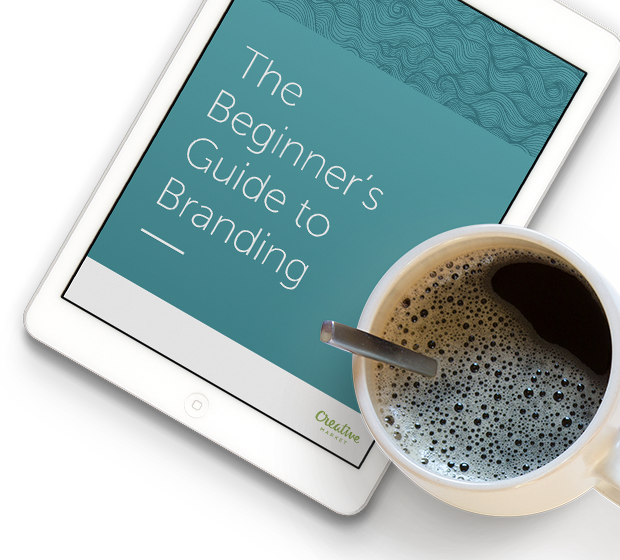 Free Beginner's Guide to Branding
Designing your own brand?
A fun, friendly, FREE guide to build a stellar brand identity.
Download now!
Answer the call of the wild with this Camping Edition logo kit. It includes pre-made outdoor adventure logos, as well as "Mountain Calling" typography banners.
The logo generator offers a huge selection of modern logo elements, including frames, ornaments, labels, icons, fonts and more.
If you're looking to create a monogram style logo, this logo creation kit will be extremely helpful for you. Think calligraphy-style, with thousands of options.
This logo kit makes designing vintage-style logos simple. One of the best bonuses of this bundle is that it includes a collection of hi-res Photoshop brushes, including coffee texture and paper texture.
Elegance, trend, simplicity and minimalism are the buzzwords OpiaDesigns uses to describe this logo maker.
If you're looking for a handmade logo or aesthetic, check out this logo design kit. It contains more than 100 handmade doodles and 170 handmade vector items. Another bonus? It has more than 40 pre-made inspiring, colorful logos.
A wealth of options are one of the standout features of this logo creator kit. It contains more than 800 vector elements, 50 PNG watercolor and coffee stain elements, 90 pre-made typography photos and 100+ pre-made logos. At $39, you get lots of bang for your buck.
Have a girly brand? Check out this feminine logo creator, with 336 circle kits, 80 typography logos, and more.
This logo creator kit is perfect if you're looking to make a retro emblem design. Everything in the kit is 100 percent editable.
The name says it all: with more than 830 vector elements, this kit could ultimately give you more than 64,800 logos. That's a lot of logos.
This logo creator kit is the perfect resource for logos with a feminine edge: beauty companies, jewelers, clothing stores and more.
The Logo Design Kit from VladCristea is also a feminine-focused logo generator. One of the best parts is that it has 99 logos that are ready to use. It's a great option for people looking for a more ready-made option.
SNIPESCIENTIST, creator of GIRLBOSS logo creator pack, explains that the elements in this pack can create logos for the happiest and sweetest girls in the whole world.
Handdrawn Logo Creator bundle has tons of handdrawn elements: doodles, badge shapes and pre-made logos. It also has a bonus: 14 simple patterns to be used as the background of a business card, website or company banner.
Photoshop users should take a look at the Essential Branding Kit for Photoshop. It has all the basic elements of logo creator packs, as well as helpful cheat sheets for the tons of PNG files included.
The LogoCreator 380+ Elements & Mock-Ups contain a selection of beautiful decorative and artistic logo elements, including glitter and hand-painted watercolor backgrounds.
If you're looking to create a logo, check out the logo packs available on Creative Market, then get to work! These toolkits can ensure that your logo looks professional and well-done, as well as uniquely yours.
---
Products Seen In This Post: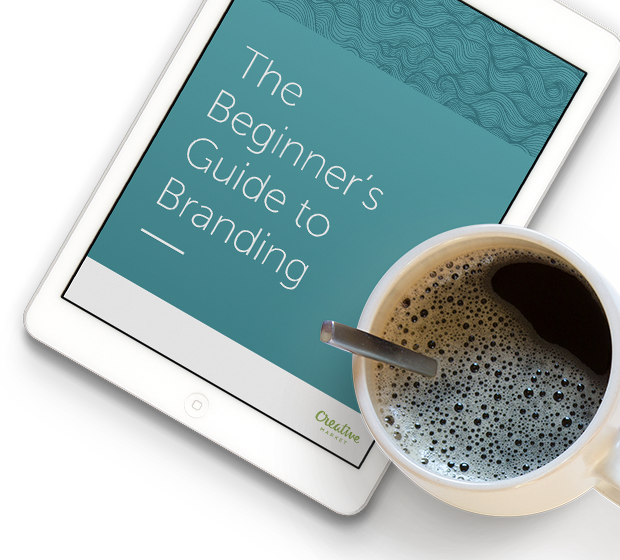 Free Beginner's Guide to Branding
Designing your own brand?
A fun, friendly, FREE guide to build a stellar brand identity.
Download now!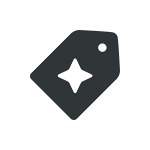 Creative Market