Meet the Graphic Designers Behind the Emojis We Love
Emoji (絵文字) is a Japanese word that stands for "picture characters" or pictogram. Here's how that actually works:
絵 (e, picture) 文 (mo, writing) 字 (ji, character)
A Little Emoji History
Emoji were born in a Japanese research facility in 1999, and cell phone users in that country became the first to share their hearts out with winks, blown kisses and tears of joy. As much as we'd like to believe that these emotion-filled pictures have feelings, it's important to understand that our devices don't really read them like that. Behind every picture is a unique numeric value defined in an international encoding standard known as Unicode. That's how a lollipop becomes U+1F36D. (Remember that, it's important!)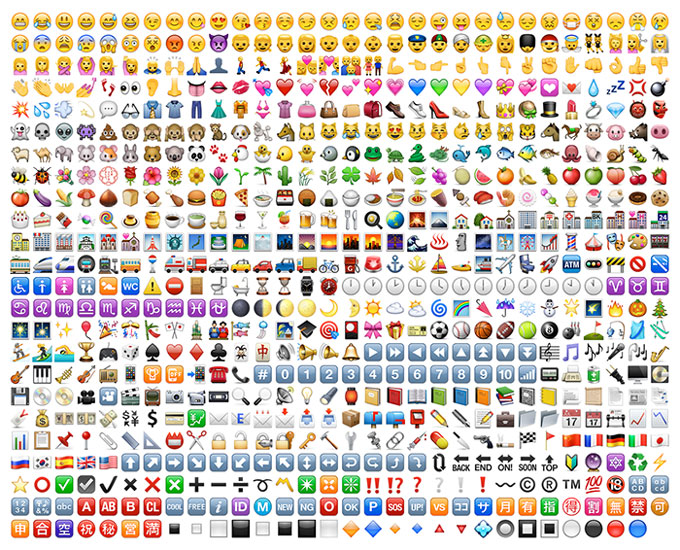 These guys are known as Level 1 Emoji, 722 items that we inherited from the original Japanese symbols. In 2006, Google started converting the original Japanese Emoji to Unicode private-use codes, and later made a formal proposal to include them in the list of symbols recognized by everyone else (i.e. the Unicode Consortium). In 2009, the first Unicode characters explicitly intended as emoji were finally added to Unicode 5.2. 722 emoji characters are now available in the standard Unicode 6.0 character set shared by most modern platforms. Unicode 7 and Unicode 8 include newly approved emojis like diverse people and family types, but few of these are widely supported.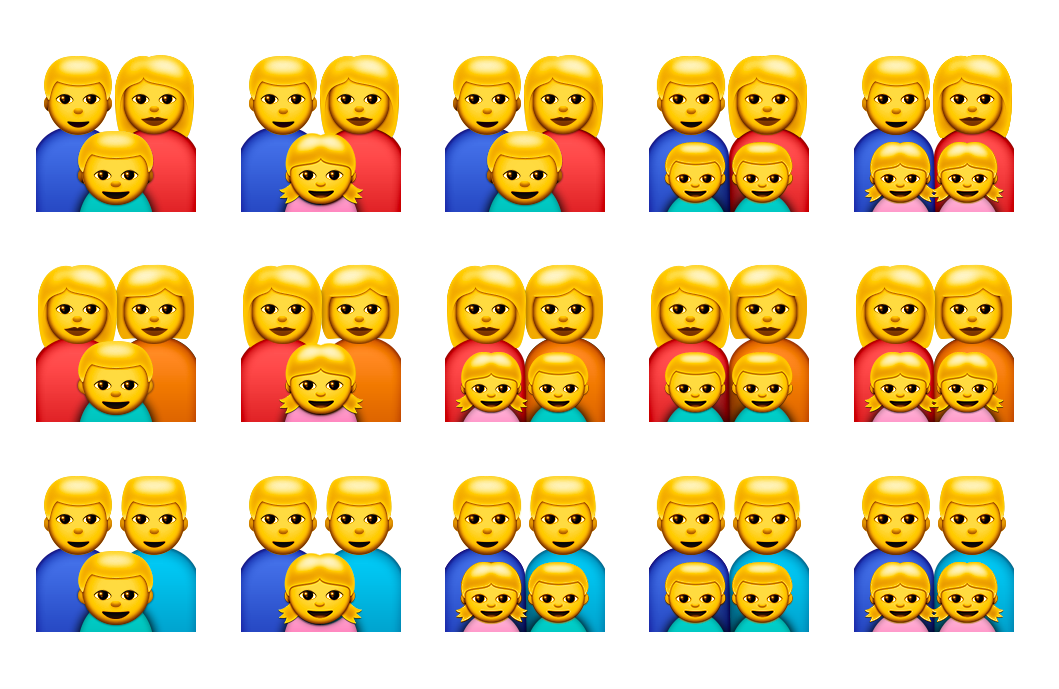 Customizing Emoji Design: No, They Don't Need To Look The Same.
Remember the Unicode numeric value we talked about above? What that means for designers is that they have some freedom to decide what picture best represents that standard number. Of course there are some guidelines, but there is also wide creative freedom. Ever since Emoji became wildly popular, Google's Android, Apple's iOS, Microsoft's Windows, Facebook and Twitter, have all reinterpreted the original alphabet adding their own aesthetic touch. As you probably know, iOS 9 now supports a total of 1,393 emojis, including awesome new flags and skin tone modifiers.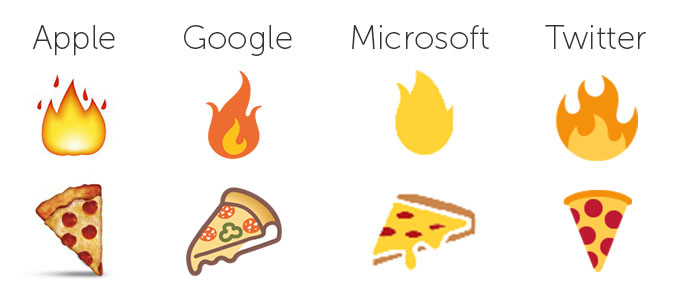 Meet some of the geniuses behind the Emoji that power our best conversations:
Willem Van Lancker, Apple Emoji
While at Apple, Willem created hundreds of characters for the native color Emoji font. Originally designed for the iPhone in Japan, they are now used worldwide. Van Lancker completed a BFA at the Rhode Island School of Design and has worked in interaction design at IDEO and Google. In 2012, he co-founded Oyster, a better way to read books.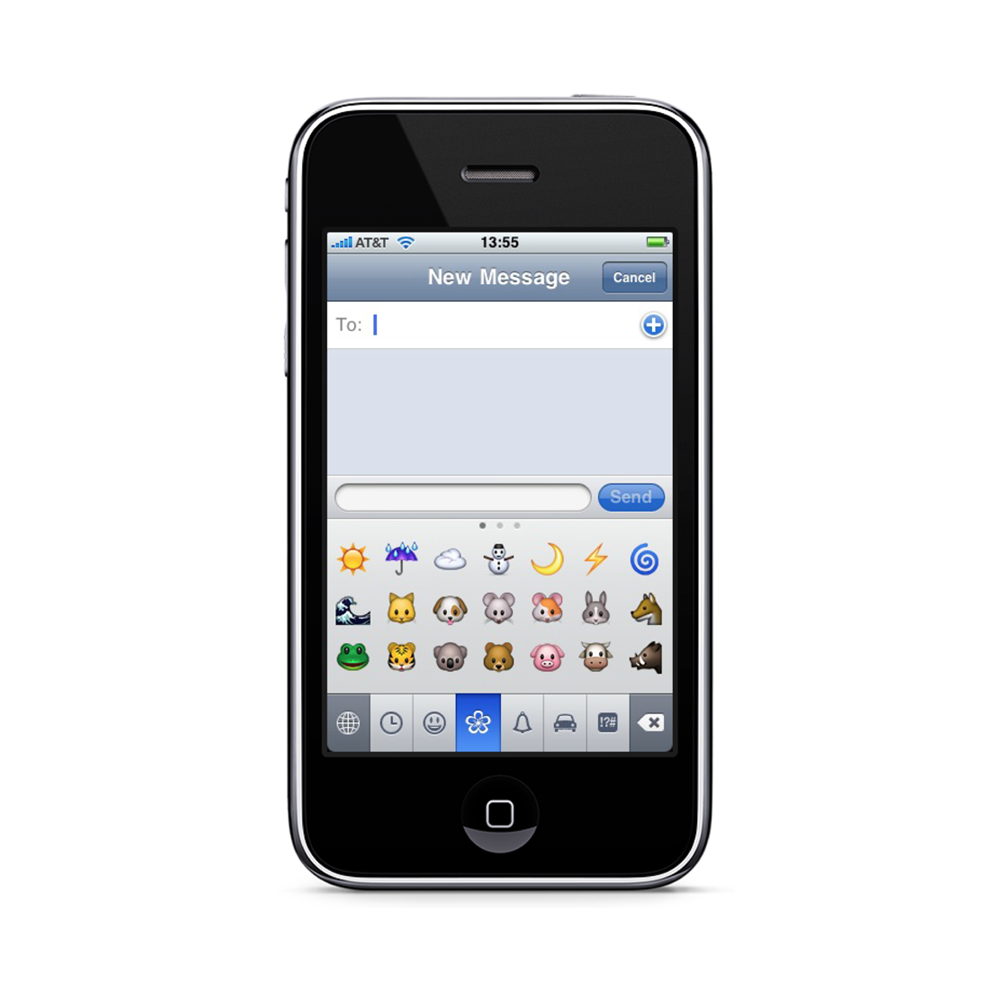 In his personal site, Willem explains how these symbols have taken a life of their own.
The Iconfactory Team, Twemoji (Twitter Emoji)
The Iconfactory worked hand-in-hand with the team at Twitter to develop a new set of emoji icons for the web. Iconfactory creates icons, user interfaces, and branding for clients of all sizes on every development platform. Meet their team of designers.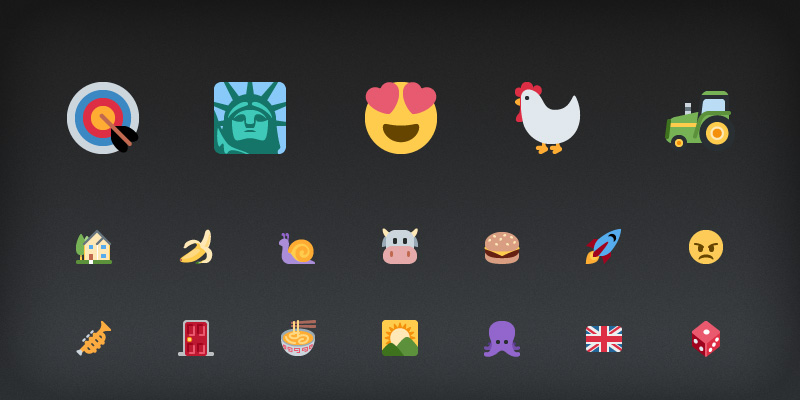 IC4 Design, Google Emoji
Google went back to basics and hired this Japanese design agency to bring back some of the fun emotions that led the creation of the first emoji. Working in collaboration with the company's design team, they created a vibrant set of symbols that goes beyond round faces and bland expressions.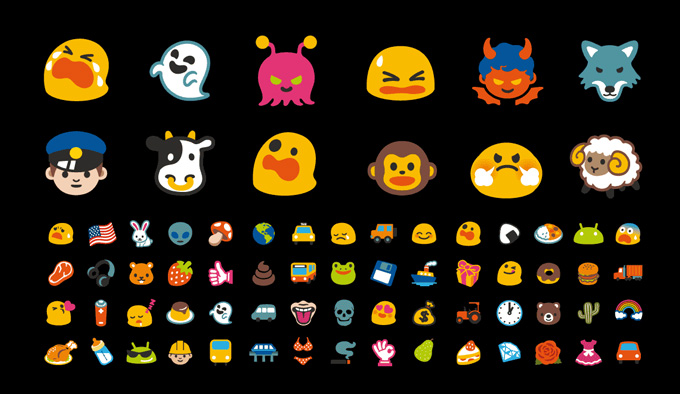 Shigetaka Kurita, The Father of Japanese Emoji
Kurita created the original set of Japanese Emoji that started this entire revolution. In this interview, he reveals that he did it as a member of the team that, at the time, was preparing for the debut of NTT Docomo's i-mode, the world's first mobile Internet system. Kurita just had one month to come up with the first 180 emoji, and dedicated the first 10 days to going out to the field and observing how people expressed themselves. The result? A set of emotion icons inspired by Manga and Japanese pictograms that continues to excite millions of users around the world.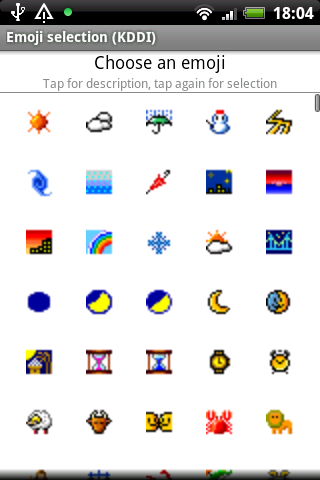 Some of the original Docomo Emoji
Emoji and Emoticons Keep Evolving
Human creativity and expression have no limits, and some Creative Market shop owners have taken it in their own hands to design the next generation of Emojis and Emoticons:
Getting started with hand lettering?
Free lettering worksheets
Download these worksheets and start practicing with simple instructions and tracing exercises.
Download now!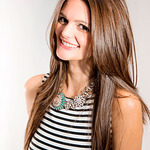 Laura Busche
Brand strategist. Creating design tools to empower creative entrepreneurs. Author of the Lean Branding book. MA in Design Management from the Savannah College of Art and Design (SCAD).
View More Posts