The $35 Nike Logo and the Woman Who Designed It
In reality, the Nike Swoosh was designed by graphic designer Carolyn Davidson in 1971. Her invoice total for this important piece of design history? $35.
The Nike Swoosh: It is one of the most recognizable logos in the world. You might imagine that an image so iconic would have been designed by an important advertising or branding firm that was paid millions to come up with the advertising scheme. But you'd be wrong if you thought that. In reality, the
Nike Swoosh
was designed by graphic designer Carolyn Davidson in 1971. Her invoice total for this important piece of design history? $35.
How did the Nike Swoosh come to be?

Source: Nike
In 1971, Carolyn Davidson was a graphic design student at Portland State University. In 1969, she met Phil Knight, then-assistant professor at PSU who would go on to found Blue Ribbon Sports, and, in turn, Nike.
Knight
knew Davidson was in search of extra funds to take oil painting classes, so he asked Davidson to help him out on some projects
at a rate of
$2 an hour. Once Knight came up with the idea to strike out on his own and create his own brand of athletic shoes, he asked Davidson to help him come up with a stripe—or an image that could go on the side of the shoe—as a side job. Davidson came up with the Nike Swoosh, a check mark shape that is fluid and indicates movement and speed. The image also resembles a wing and hinted at the brand name, Nike, named after the Greek goddess of victory. After some work on the logo, Davidson then handed the design over to Knight for a mere $35. Knight launched his athletic shoe brand with the swoosh on the side (despite initially saying he didn't love the logo), and it has since become one of the most famous athletic shoe and gear brands of all time.
Who is Carolyn Davidson?
At the time she designed the Nike Swoosh, Davidson was a graphic design student looking for extra money. When she produced the Swoosh, Knight accepted the design and Davidson continued to design for Nike until 1975. Once she graduated from school,
Davidson
decided to be a work from home as a freelance designer, which she continued to do for about 30 years.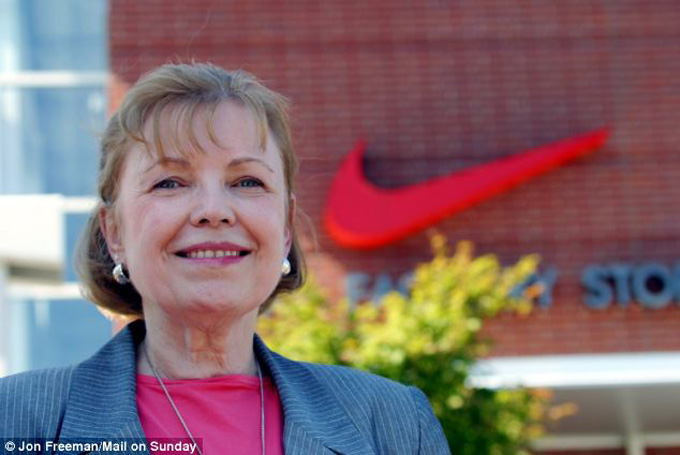 Photo credit: Jon Freeman
Why was she only paid $35 for her work?
Davidson maintains that she doesn't know how long she worked on the Nike Swoosh, but that she only charged Knight for 17.5 hours of work—which ended up in a $35 paycheck. While she didn't profit immediately from her work on the Swoosh, the designer was eventually
celebrated
by the company when they threw a party in her honor. She was also given a generous amount of
stock
in the company (estimated to be worth upwards of $1,000,000), as well as a diamond and gold ring featuring the Swoosh design.
Small Job, Big Payoff
While Davidson was initially only paid $35 for her design for Nike, the success of the Swoosh ultimately landed her a job for 4 years, much more freelance work—and, eventually, $1 million. Davidson's work is a good example of how every connection in the design world can be important, and how little jobs and efforts can ultimately pay off in very big ways.
---
Products Seen In This Post:
---

Getting started with hand lettering?
Free lettering worksheets
Download these worksheets and start practicing with simple instructions and tracing exercises.
Download now!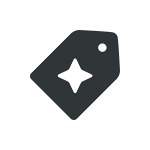 Creative Market