Meet the Team Behind Facebook's New Reactions
"Not everything in life is likable." —Geoff Teehan
Facebook probably won't ever get a dislike button, but that's for the best. Instead, they rolled out a series of six emoji that'll act as an extension of the like button, letting users express sympathy, anger, or shock without the "this content is bad and you should feel bad" implications of a cold, hard dislike.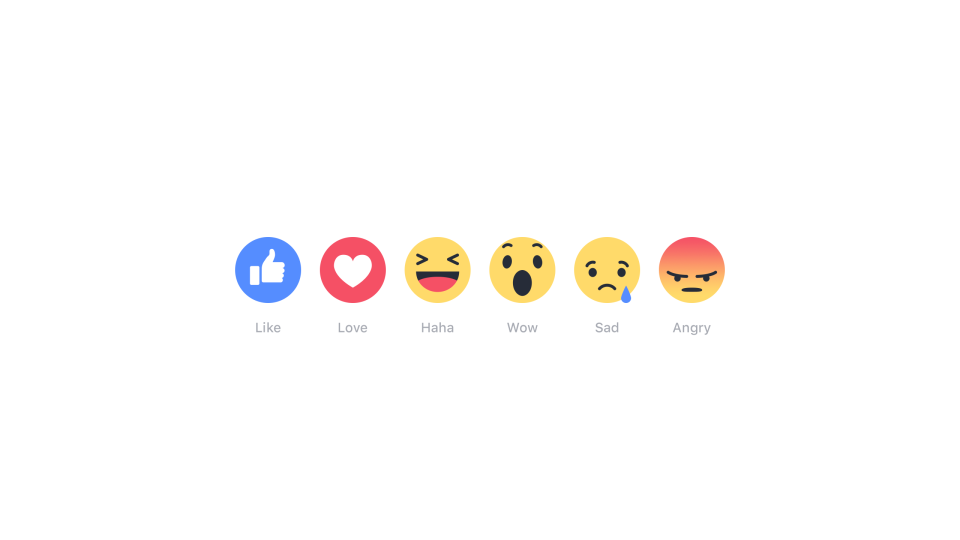 So, who's behind them, and what was the process that led to them? Let's take a look at some of the project's top designers.
The Designers
Facebook's product design director. The company's first intern, she joined when she was just 22, and was hired as a full-time engineer within a month. She leads the team responsible for designing the site's UI on both desktop and mobile, as well as its social sharing tools and newsfeed. So… The whole thing, basically.
Facebook's other product design director. His digital design firm, Teehan+Lax, is one of the premier product design firms in the world, and the team of engineers and designers he leads has worked with a laundry list of other web titans, including Google, Yahoo, and Youtube.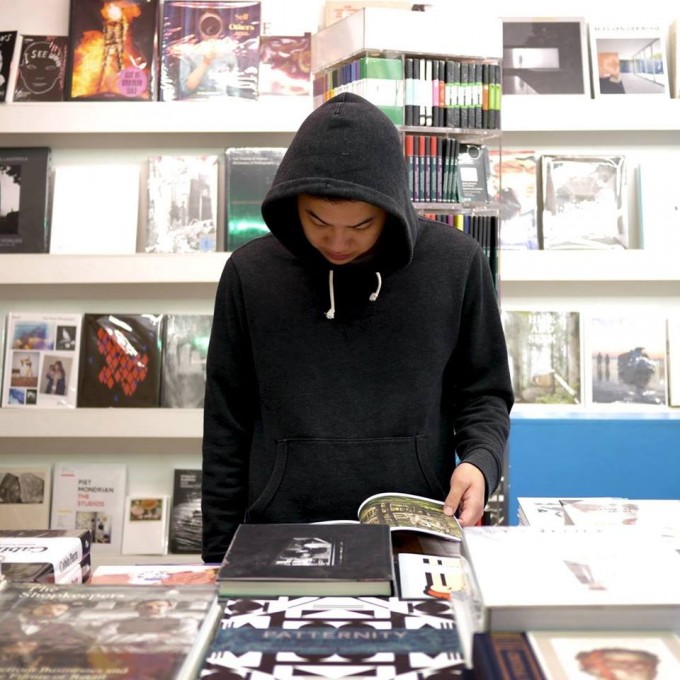 The San-Francisco-based product designer behind Facebook's latest redesign and the Rooms app. He's more laconic than most of the team, with his website offering just a brief summary of his work with Facebook. It speaks for itself, though. He also has the team's best Twitter icon.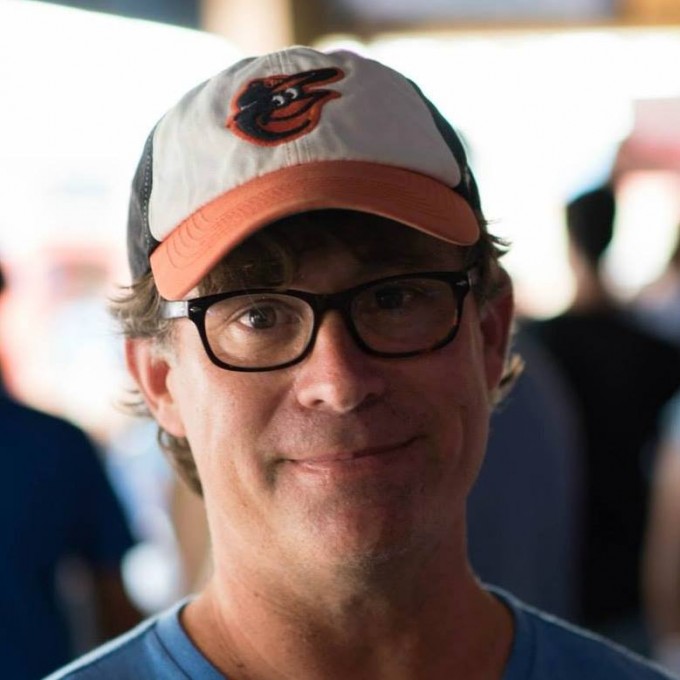 Maryland-based product designer who formerly enjoyed a long career with Apple, during which he launched the redesigned iTunes 11, designed the icons and much of the UI for Apple TV, helped to design and illustrate the instruments for Garage Band, and created tens of icons that have since become… Well, iconic.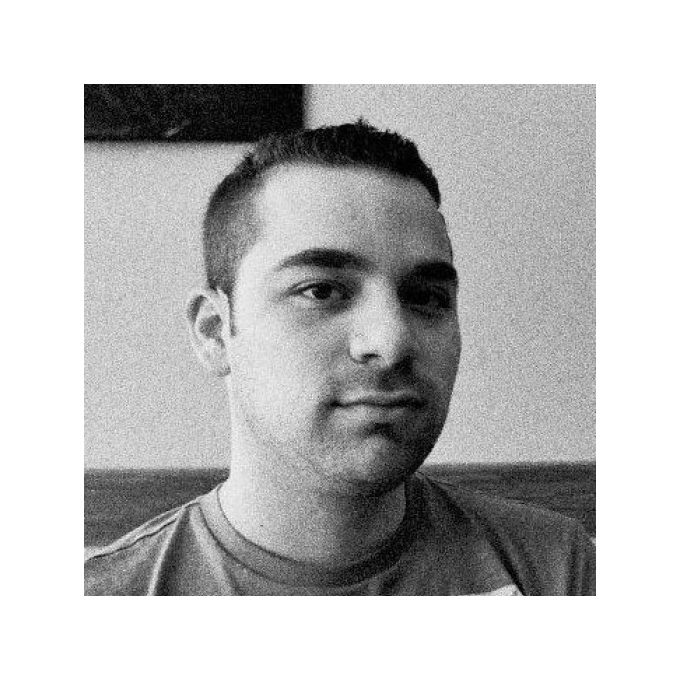 He (co-)designed the Facebook logo. Is that enough? No? Well, he's also responsible for the mobile menu bar, and led the project to develop Facebook Paper, a 2014 iOS app that serves as the phone equivalent of a newspaper or magazine.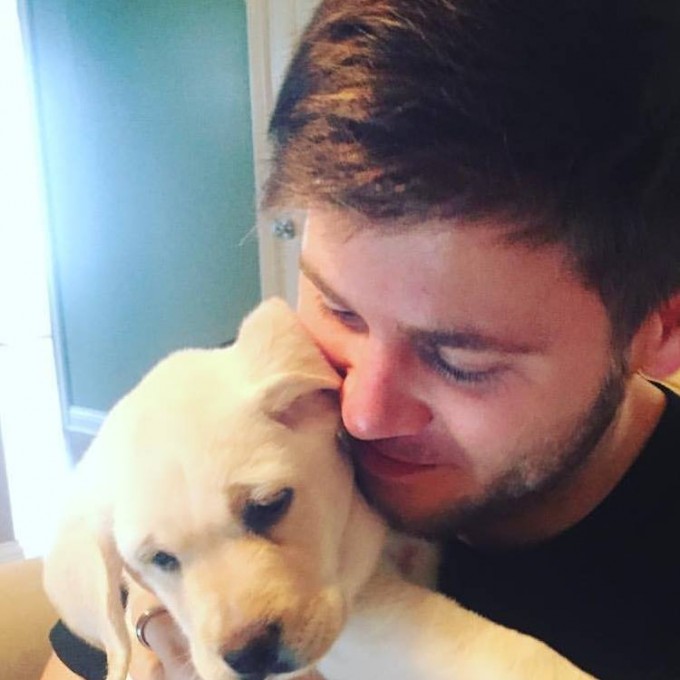 Kentuckian animator and creative director who was largely responsible for creating the animations you see when you hover over the little guys. His stunning visual portfolio can't be captured in a paragraph, but thankfully, his website's great for that.
The Testing Process
The team spent a year developing the seemingly-simple icons.
First, they brought in Dacher Keltner, a professor of social psychology at UC Berkley who's worked with Facebook on several projects that needed a social communications expert. In the past, he's been their consultant for major updates like suicide prevention tools, the breakup tool, and stickers.
Keltner's team drafted a map of human emotions in emoji, claiming they'd need 25 to portray the full spectrum of feelings.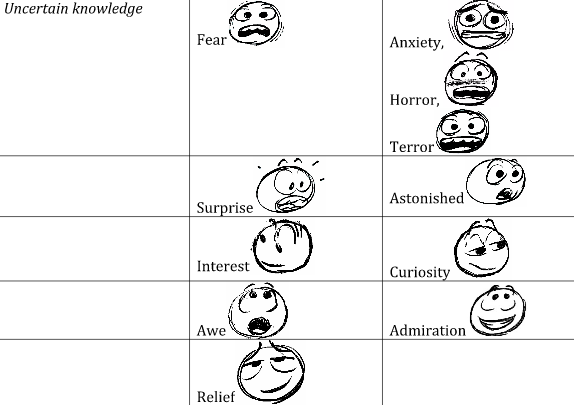 From the International Business Times
Facebook eventually narrowed it down to 6. One of the hardest parts, but one Zuckerberg insisted be done right, was making sure they'd be universally understood. A lot of emoji that were lost on certain cultures—like party horns or glasses clinking for celebration—were cut. Even the loveable "yay" emoji was tossed.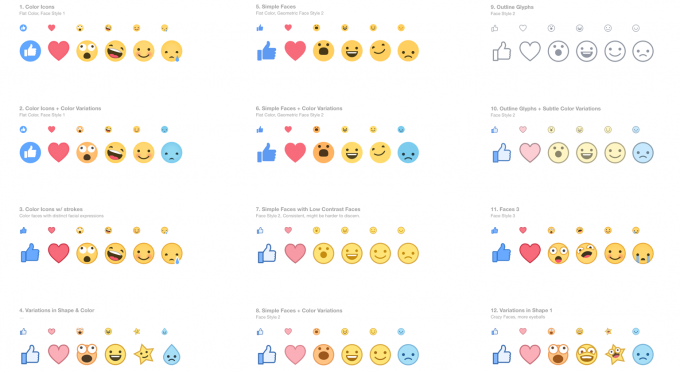 Some of the variations they tested. From Medium.
So, for every new emoticon except love, they decided to focus on the human face, and gave each one a simple but expressive mouseover animation indicating a universal emotion. Before revealing them to a worldwide market, the reactions were tested in a smattering of countries that represented most of the basic "cultural groups:" Ireland, Spain, Chile, the Philippines, Colombia, and Japan.
"Testing … is about being empathetic," said Wyatt Jenkins of Optimizely, an A/B testing company that works with Facebook. "It's about providing the experience your users want to have—not the other experience you think they should. There is a certain level of humility in this kind of decision-making."
Finally…
Some users are already suggesting additions. Like this one …
Do you have any of your own?
Header image courtesy of Wired.
Getting started with hand lettering?
Free lettering worksheets
Download these worksheets and start practicing with simple instructions and tracing exercises.
Download now!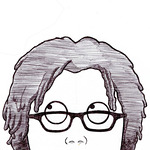 C.S. Jones
C.S. Jones is a freelance writer, artist, and photographer.\r\n\r\nIn the past, he co-founded an art gallery and worked at a product photography studio. These days, he does photo tutorials (and gigs), online copy, and content marketing for a living. He also writes about webcomics at Webcomicry.com…
View More Posts