Splendidly Designed Monogram Fonts for Your Next Project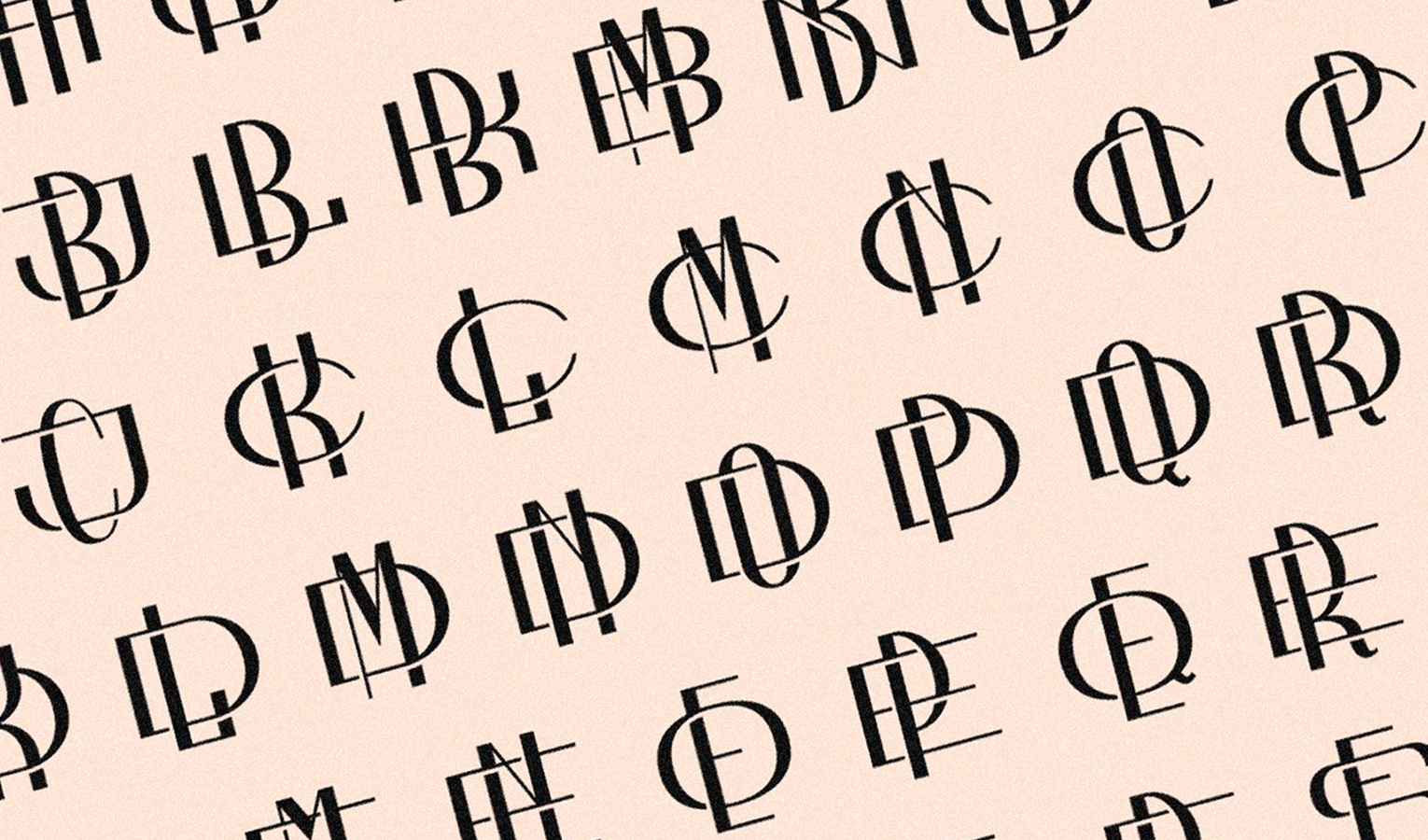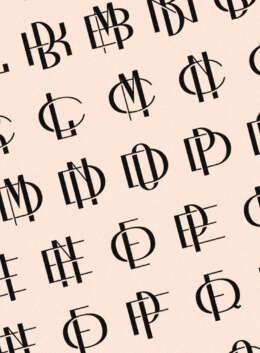 Monograms have been used throughout history as a way to identify people and their belongings. You'll see them on just about anything that can be marked (keychains, napkins, tote bags, quilts) and on all types of materials. Wood, cloth, leather, plastic, glass, and paper are all good candidates for monogramming.
You'll run into online monogram makers, but coming up with a design on your own is an admirable endeavor that can be truly special. In past times, a monogram was a unique mark created by hand by an engraver (or maybe a monk). A monogram might be used throughout one's life to stamp belongings and documents.
The types of monograms you'll run across these days include corporate monograms, family monograms (last initials of a married couple, for example), single initial monograms for jewelry, and first-name monograms (often seen on towels, robes, and other personal items).
Different Types of Monograms
Most often, a monogram will consist of three letters: the first initial of the individual's last name in the center with the first initial of the person's first name to the left and the first initial of their middle name to the right. So, for example, if Anne Marie Jones were to monogram her name, it would be written out as AJM. If a married couple were to monogram their shared last name (say, Smith), it would appear as S&M. For a family with children, the parents' initials might be in the center with the children's initials on the sides.
When choosing typefaces for monogramming, think about your overall theme and decide which class of typography speaks to your vision. Not sure? Here are seven categories to help you out.
Roman Monogram Fonts
Roman typefaces evoke history, which makes them a great choice for a traditional monogram on home decor, logos, wedding invites, and stationery. One good choice is our French Roman typeface by Monogram Fonts Company. The thicker characters can be embroidered or etched without losing the integrity of the lettering, and there are plenty of ligatures for extra flourish. Giovanna, by Genilson Santos, is another luxe, modern alternative.
You might also consider Lawrence Modern Roman by Fenotype, Typnic Roman by Manuel Corradine, or one of the many other Roman typefaces on Creative Market.
Sans Serif Monogram Fonts
For a more modern monogram font, try a sans serif typeface. A stunning family like Reveal by Andrew Pixel works for all kinds of media, including embroidery and etching.
Two other sets for sans serif projects? The standout Modernhead by Headfonts and the slim and elegant REGOZA by Simetris. Creative Market offers an abundance of san serif fonts, so ask some critical questions to filter out what you aren't looking for. Will the lines get fuzzy when applied to the media of your choice? Another factor is the shape of the letters — do they give you the chance to play around and come up with some interesting styles?
Cursive/Script Monogram Fonts
Cursive and script typefaces connect letters together in a unified flow. Use them for wedding invitations, signs, home decor, and anything that needs a romantic touch. You'll find an abundance of stunning script fonts in our database, but make the first stop Monogramica by Monogram World. The calligraphic style and soft, modern letters work great for jewelry or maybe even a tattoo! This script font is filled with extras like shapes for circle monograms and automatic ligatures for quick and easy production.
Other good choices for a script font include the dreamy Victoria's Letters by FleurArt and, for fresh and airy single initials, Adorn Solo by Laura Worthington.
Rustic Monogram Fonts
Farmhouse evokes the handmade spirit and works well for logo designs, wood pieces, and other contemporary and creative projects. For single initials, consider Farmhouse Monogram by Mozatype, a spirited and decorative font that's perfect for all kinds of crafts.
Looking for a hand-drawn style? Monogramer by LABFcreations fits the bill and offers some great ligatures. For monogram logos with a Western look, try out Knucklehead by Headfonts, a bold font with wide-open vibes.
Art Deco Monogram Fonts
For a chic, elegant monogram that conjures the Gatsby '20s, you'll want an Art Deco typeface. With sharp and streamlined edges, these typefaces are based on the shapes and patterns of the era. One typeface that fits this description perfectly is Headfont's Art Deco Monogram Font, a san serif style that includes badges and monoline shapes.
For an impressive all-caps typeface, try Carlo Monaco by Harmonais Visual, a thin striking set especially suited for monogram logo designs. For geometric monograms, consider DECORA by Andrew Pixel.
Industrial Monogram Fonts
The industrial look makes for endless possibilities for monogram design, and lettering on metal, plastic, and manufactured surfaces might favor a stenciled style or severe angles that express power and strength. Take a look at Lion & Hare by Greg Nicholls for a compressed family with plenty of glyphs.
If you want a more technical take on the industrial theme, consider Fyeg Futuristic Tech Font by baqoos. If you need an extended set for a long monogram, Carbon by MoonBandit creates a minimalist mood.
Gothic/Blackletter Monogram Fonts
For monogram designers, a Gothic or blackletter font family can evoke a sinister emotional response, one that conjures the cold air of an ancient castle or the simmering, smoky energy of a heavy metal concert. If this is the feeling you're going for, consider Makunu Blackletter by Missingfont.std. The uppercase letters stand out on t-shirts, beer steins, and posters.
For a modern take, look into the aptly named Blackletter by Supermne — with clear crisp lines, your monogram designs will rise above the rest. Phoenix by NREY is another good choice, offering plenty of alternate glyphs for flourish.
More Font Inspiration
Creating monograms is a great way to show off your typeface expertise. If you haven't found your perfect choice here, Creative Market is overflowing with fonts of all styles and themes, and you might even find some free monogram fonts. We also have collections especially for making monograms, such as The Monogram Font Bundle by Headfonts.
Have fun exploring!
Getting started with hand lettering?
Free lettering worksheets
Download these worksheets and start practicing with simple instructions and tracing exercises.
Download now!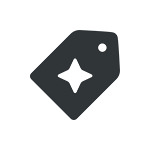 Creative Market