This Year's Must-Know Color Trends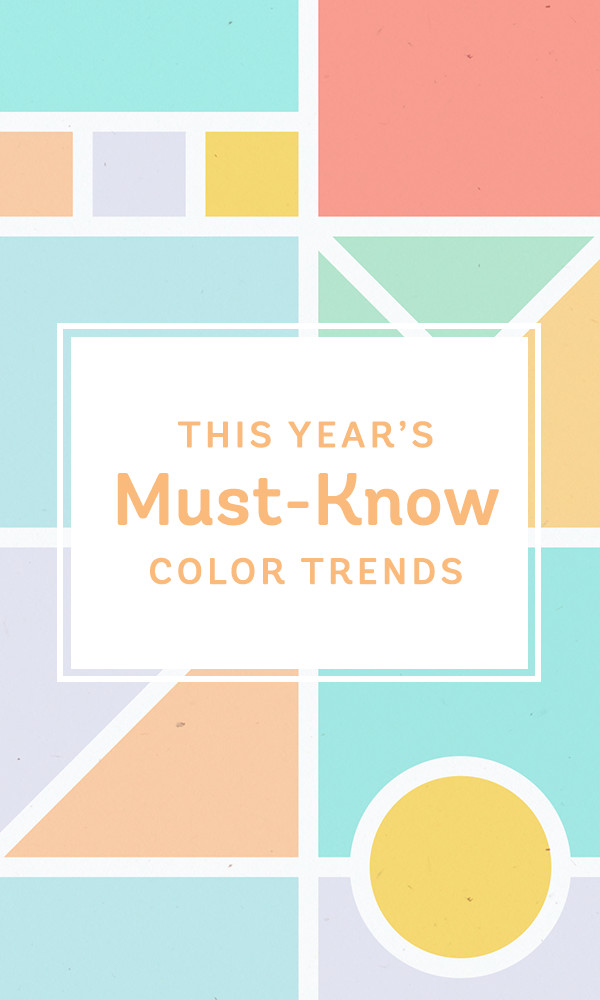 Color is vital to design. Without it, design becomes drab and disappointing. Color spices up design and gives it life, personality, and character. So it's no surprise that being a successful designer depends on your ability to understand color pairings, what colors complement each other…and also what colors are going to be hot in 2017. Getting a sense of where this year's color trends are going is an interesting process, to say the least. It depends on drawing on information from a multitude of industries like fashion, home décor, and automobile design. Even following current events in the news can provide a snapshot of where color trends are heading in 2017, believe it or not. There's nothing like being ahead of the game when it comes to choosing the right colors for your design projects. There's nothing your clients will love more than being on the cutting edge of color trends this year when you create for them with these hot trends in mind. After all, design projects that showcase the year's most trendy colors not only attract positive attention for your clients, but they also flatter your aptitude as a designer. To get the hot scoop on where color trends are heading this year and how to get out in front of them, read on.
The Year of Neutral Colors
We all know the neutral colors on the color wheel: black, gray and white (sometimes beige and brown, too). What may surprise some, however, is the prediction that neutral colors are going to make a big impact in 2017. Their subdued tone may not make them people's first guesses, but, then again, these times are anything but ordinary. According to Home & Garden Television, folks are going gaga for neutral colors when it comes to bigger buys, such as furniture, vehicles and even your basic carpets. It seems that many of us just want to play it safe with color choices when we spend a lot of money on a material possession! Anything from rich gray to camel hues are in.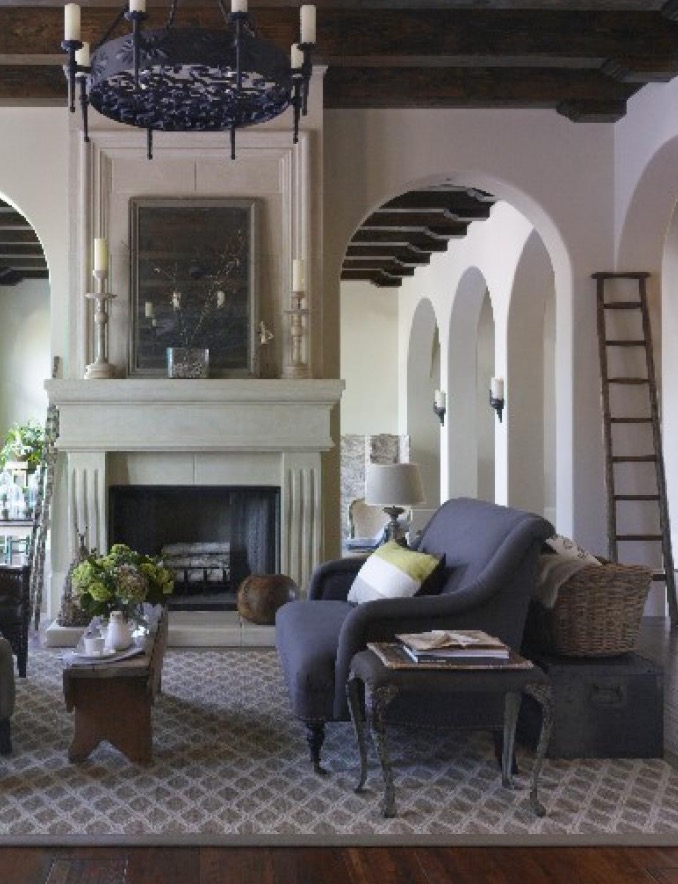 The great strength of neutrals is their dual-use ability. You can use them standalone just as easily as you can use them to contrast with brighter colors. It's this flexibility—and, by extension, safety—that's making neutrals popular for 2017. Interestingly, Pantone, the highly regarded creator of the Pantone Matching System, has also predicted that neutrals will factor into color trends for this year.
Pantone Weighs in With Its Color Palettes
A big influencer in color trends and, by extension, design is always going to be Pantone, so it makes sense to check in with them to see where they believe color is going to go in 2017. According to Gifts and Decorative Accessories, Pantone has identified nine, distinct color groupings that they see as making a big splash this year.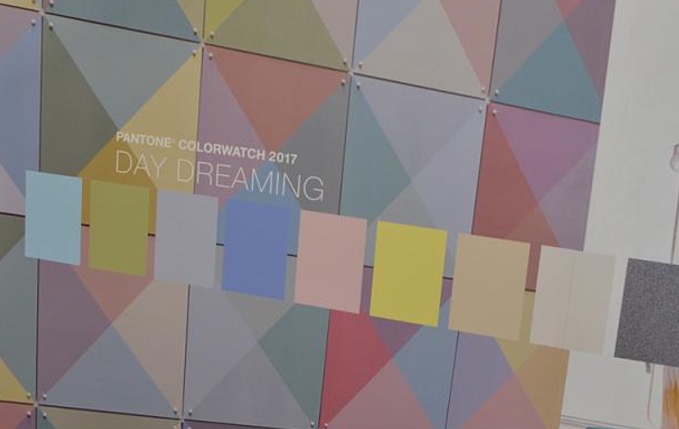 In no particular order, they are:
Daydreaming – Colors here bring about thoughts that are weightless and light; examples are Nile Green and Yellow Iris.
At Ease – This palette features neutral colors of both cool and warm persuasion mixed with muted tones for a sophisticated "graying."
Native Instincts – Think along the lines of softer Earth tones, smoky orchid, and Carmine red.
Florabundant – Sumptuous floral hues like Red Dahlia, Pink Yarrow, Baton Rouge, and Chrysanthemum dominate this grouping.
Acquired Taste – Colors not normally put together characterize this palette with offerings like Brandied Melon, Mulberry, Pale Gold, and Orange Chiffon.
Forest Bathing – Shades of blue-green and green feature here, along with colors like Acid Lime and Grape Kiss.
Reminiscence – Nostalgia is invoked in this palette with offerings like Sepia Tint, Maritime Blue, Rattan, Bird's Egg Green, and Martini Olive.
Raw Materials – Colors such as Zephyr Pink touch on the health and wellness-inspired theme of this palette.
Graphic Imprints – While black and white form the base of this grouping, vibrant colors like Opaline Green, Blazing Yellow, Orange Popsicle, Prism Pink, Dazzling Blue, and Fandango Pink round out the entire palette for an electrifying set.
Interestingly, Pantone's predicting, too, that neutral colors will make an impact this year, which is why they've devoted the entire At Ease grouping to them. Beyond that, Pantone's predictions seem to be touching on a myriad of moods and feelings with its palettes. Daydreaming and Forest Bathing are both in touch with relaxation and taking it easy—the latter of which is named after a Japanese tradition/practice of walking in nature in order to relieve stress. Acquired Taste speaks to the appetite for the unconventional in the new year while Reminiscence takes folks down a nostalgic and, therefore, safe and secure path that puts them in touch with fond memories. Of course, any mention to Pantone in a design context can't omit its selection for Color of Year for 2017, which happens to be what they're calling Greenery.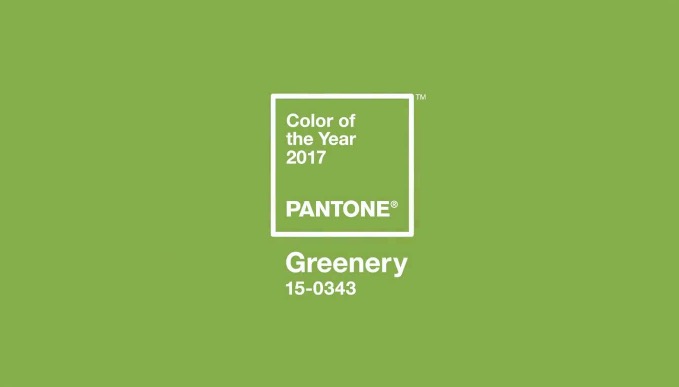 Perhaps to raise awareness about environmentalism, perhaps to celebrate the beauty of the natural world all around us, Greenery is deemed "nature's neutral" by Pantone and is meant to help give people some degree of reassurance in a social and political world of tumult.
Color Trends Based on Lifestyle Themes
Designers know all too well that color is actually a form of expression, based on moods, feelings and perceptions. This may help to explain why much-vaunted paint manufacturer, Behr, is basing its 2017 color predictions on lifestyle themes.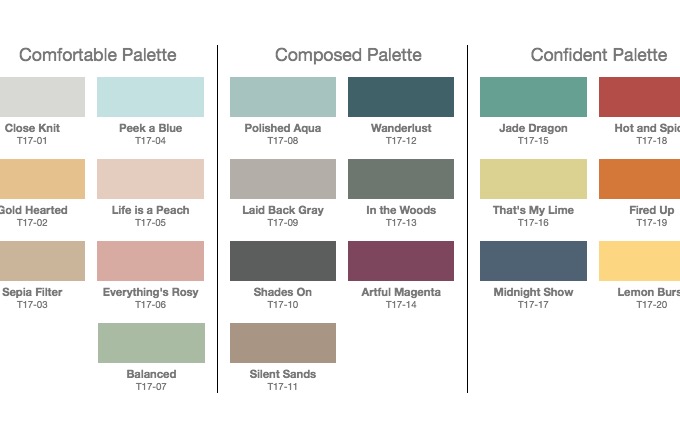 The company says that color trends will revolve around these themes in 2017:
Comfortable
Composed
Confident
Let's take the 3 Cs one by one. The Comfortable palette features tranquil and soft colors, based on the idea that they can easily be spiced up by more vibrant accents of orange or yellow. Comfortable colors include, among others:
Life Is a Peach
Peek-a-Blue
Everything's Rosy
The Composed palette is a different story. Depth and intensity rule here, making these colors a perfect choice for those designers craving excitement and vitality and providing an ideal background on which to combine and layer other colors. Colors in this palette include:
Polished Aqua
Artful Magenta
Laid Back Gray
The last palette is Confident, and it features colors that make and impact and are bold and unafraid. Think colors that can easily capture people's attention and liven up canvases and spaces with their brightness. Confident colors include:
Lemon Burst
Jade Dragon
Midnight Show
Behr's rationale is that colors allow people to express themselves and be who they really are. This helps to explain the company's very specific and multi-faceted approach to defining color trends for the year.
Restlessness in Color Trends
For some, restlessness figures to be a big factor in determining what colors are hot in 2017. Factors like spirituality, nostalgia, self-expression and a state of cultural flux are all drivers of this color-trend movement, at least according to Sherwin-Williams' 2017 colormix Color Forecast.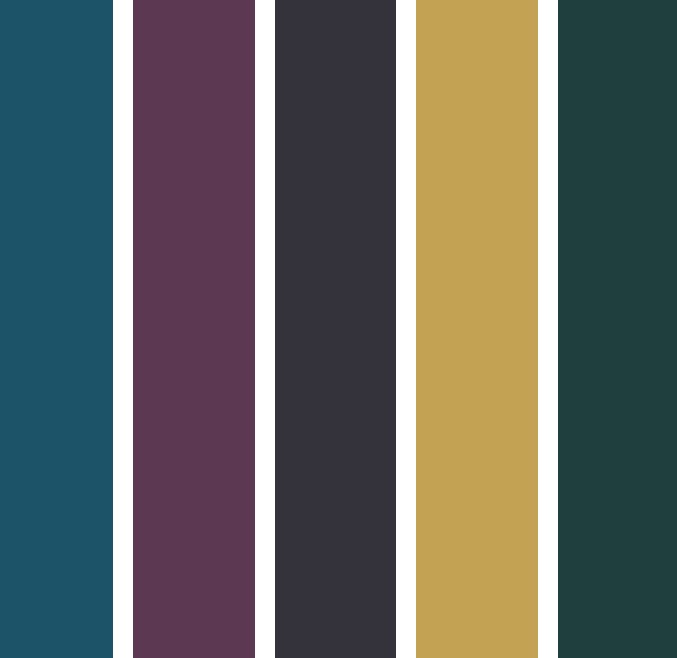 This brand has identified four, distinct color palettes that will make an impact this year:
Noir – Based on the theme of nighttime, noir epitomizes colors like golden yellows, moody neutrals, and Nordic blues to create a palette that romanticizes melancholy and darker hues for a dramatic though soothing effect.
Holistic – Colors such as wild browns, blush rose, and even artic neutrals define this unique palette that's based on radical transparency and sustainable design. When amassing experiences becomes more attractive than purchasing items, you get this holistic color palette.
Intrepid – Aptly named, this palette communicates ideals of self-interest and forming one's own identify. Because of this fiery energy, expect to see colors like caviar, sierra redwood, kimono violet, and citronella dominate this color grouping.
Unbounded – Heavily inspired by the immigration upheaval in several parts of the world, unbounded represents the reality that communities and people are moving towards more interconnectedness than ever. As such, expect to find colors like mudslide, Adriatic sea, coral reef, sealskin and freshwater to epitomize this global consciousness.
What's interesting about Sherwin-Williams' color-trend predictions is their roots in a broader and more communal approach to understanding color and design. The themes that give birth to the various colors within each palette are based on universal concepts and realities like night, sustainability, self-interest, and mass migration.
A Cornucopia of Many Different Pieces
It's safe to say that, after listening to the experts, 2017's color trends are heading in a lot of different directions, not necessarily conflicting. The broader themes for 2017 are tied into the overall mood and circumstances happening on the world stage, which are beyond most everyone's control. In such times, it's perhaps not shocking that many of the color predictions this year are heading into soothing territory that explores themes like lightness, relaxation, vibrancy and connecting (or maybe that's reconnecting) with the self, which is the building block of every achievement. Designers looking for inspiration from 2017's color trends have plenty from which to pick! Whether it's the strong showing of safe neutrals or the confidence of brighter and more vivacious colors, incorporating them into your projects goes a long way to demonstrating to your clients that you're getting out in front of this year's color trends.
---
Products Seen In This Post: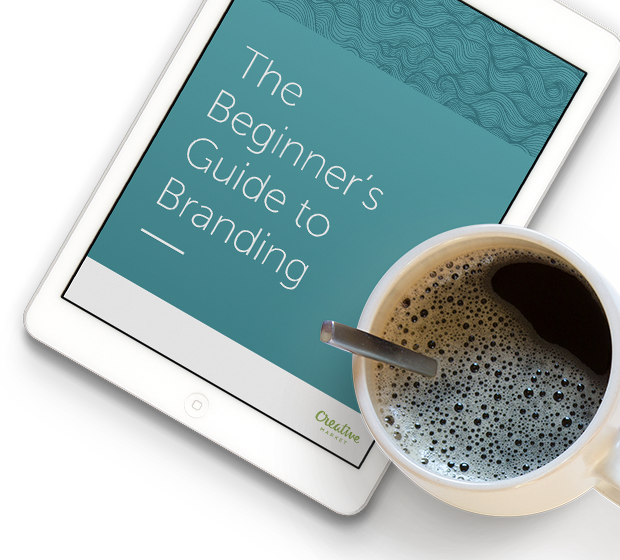 Free Beginner's Guide to Branding
Designing your own brand?
A fun, friendly, FREE guide to build a stellar brand identity.
Download now!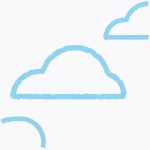 Marc Schenker
Marc is a copywriter and marketer who runs The Glorious Company, a marketing agency. An expert in business and marketing, he helps businesses and companies of all sizes get the most bang for their ad bucks.
View More Posts