New Shop on the Block: Halftone.us
My name is Jason Petrisko. Professionally, I've worn many hats—illustrator, graphic artist, photographer, and design director, just to name a few. In addition to that, I'm the founder and owner of the Creative Market shop Halftone.us. "New Shop on the Block" is a series that introduces you to the finest new shop owners in the Creative Market community. Help us give these talented individuals a warm welcome!
A Long Line of Creatives
I was very fortunate to have grown up in a creative family. My mother and father were interior decorators and artists. My dad is a great photographer and illustrator, and my mother is so crafty, I'm convinced she could build something out of absolutely nothing. I think I got a lot of those skills through osmosis. My first real memory is laying on the floor in our family room, doodling in a sketchpad. I guess you could say creativity is something I was born into.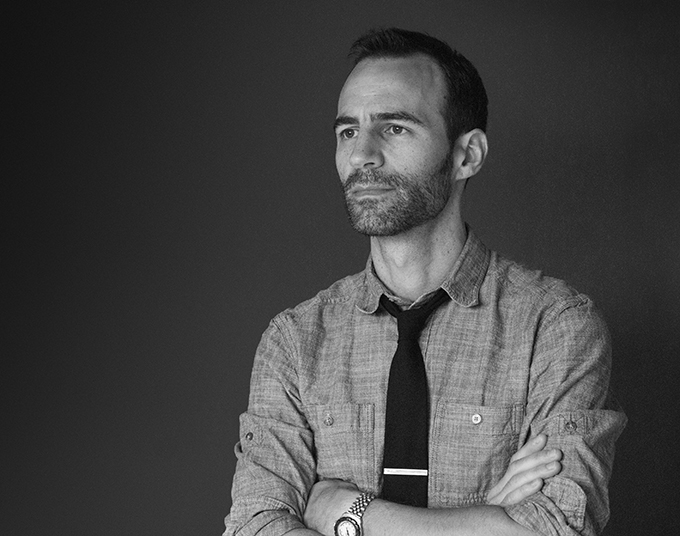 From Fun Side Project to Creative Market Shop
Since making a career out of being creative, I've had the pleasure of working with a wide variety of clients, from entertainment and technology, to mass retail and luxury. Outside of those full-time commitments, I enjoy spending time on personal creative projects from my home in the woods. One of those personal projects turned into the Halftone.us website and shop on Creative Market.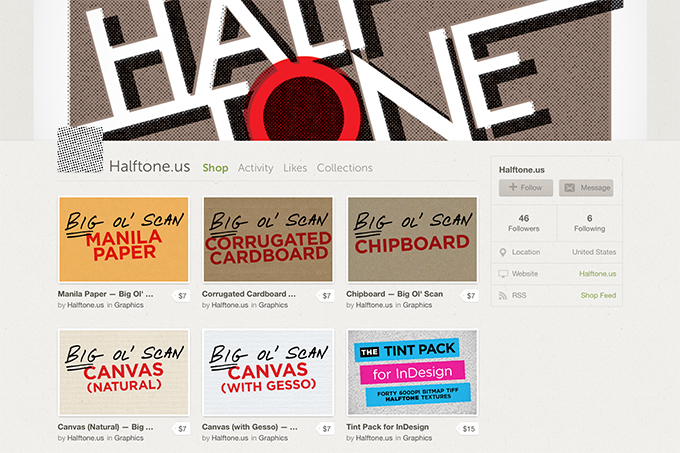 Although new products will be added to my shop on a regular basis, I started out with one beautifully simple product: The Tint Pack. Inspired by the rich, irregular halftone screens from vintage posters, punk rock photocopies, and pop art, The Tint Pack is a collection of halftone tints that help impart a hand-hewn look to your artwork.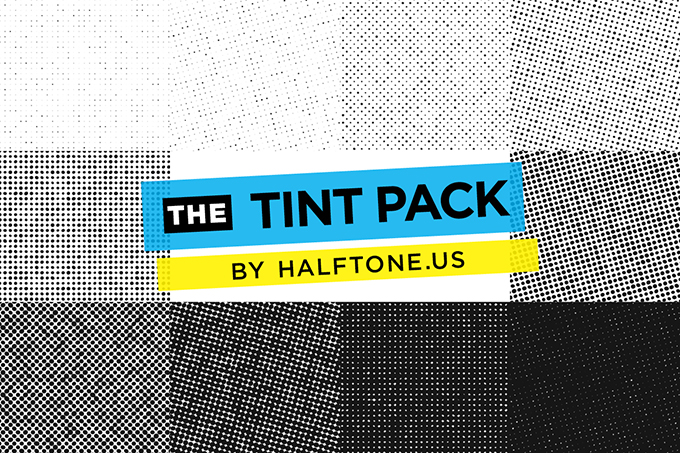 A Nod to Mid-Century Designers
I've always loved the look of bold mid-century poster design. It perfectly combines modern, graphic, bold typography, and black-and-white overlapping blocks of color. All of this is only heightened by the imprecision of printing and production during that era. I wanted to incorporate some of those idiosyncrasies into my own work, and while it's easy to overlap colors to give the illusion of loosely-registered printing plates, I had to create my own textures to get the look of a real silkscreened halftone tint. That's how I came up with The Tint Pack. When you think about it, vintage artwork didn't look old when it came out. It looked new. The vintage quality that we feel/see when looking back on these pieces is due to elements that are simply inherent in handmade artwork. Those elements include 1. less precision and 2. more randomness. That's what The Tint Pack does, it introduces enough variation to the size and shape of your halftone dots to give your artwork the "soul" of ink squeezing through a real printing press.
Those elements and details are so important in design. Architect Mies Van Der Rohe famously said, "God is in the details." Understanding that statement is essential to achieving outstanding graphic design. For me, no detail is too small, not even a tiny dot. In my career I've learned that those small details add up. Never underestimate the value of a terrific paper texture or organic halftone pattern. Your audience will notice, even if they're not consciously aware of it.  Every last detail is important in design, forgetting this important fact is what leads to the poor quality and repetitive products that fill most commercial "stock art" websites. Creative Market, for me, has been the only site that reflects the pride and care shop owners devote to their products. It's readily apparent when you see not just how good everything is here, but how genuinely useful many of the products are.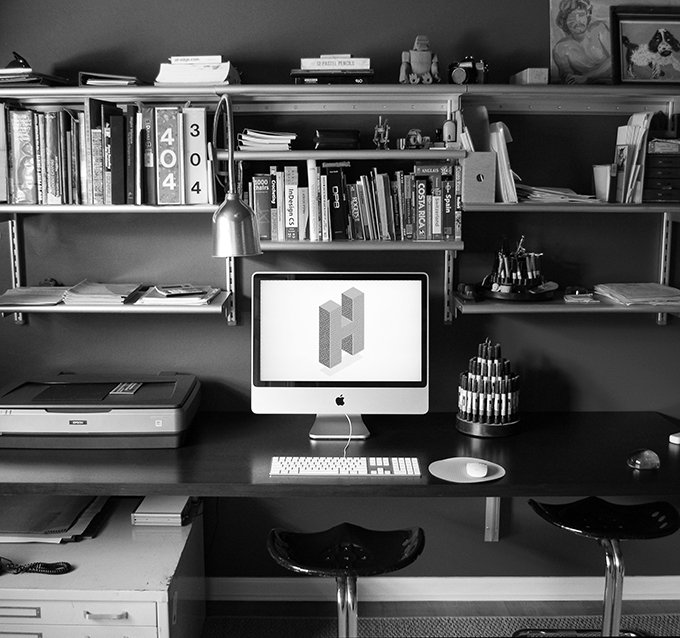 Finding a Home on Creative Market
Creative Market has been such an amazing community to be a part of, and being here has exposed my products to so many people who wouldn't have seen them otherwise. The site has not only become a trusted source for graphic professionals with an exceptional aesthetic, but Creative Market has also gotten involved directly with helping me to promote my products. When I opened my shop, the Creative Market team thought highly enough of my work to mention it on their blog and include it in an email blast. That's shop owner support right there!
What's Next?
I plan on continuing to grow my Creative Market shop during the coming months. In fact, I just introduced the "Big Ol' Scan" series. These are terrific large-format scans from our carefully calibrated large-format scanner. The series includes useful stuff like kraft paper and canvas. I've found that most scanned textures aren't really ideal for tabloid-size artwork, unless you want to waste time cloning and tiling, or you're willing to blow it up much larger than actual size (this often doesn't help much, as certain textures can look very phony when blown up). The Big Ol' Scan offerings address this problem, and they work well as a supplement to The Tint Pack or on their own.
I'll also be introducing some more typography and useful graphic elements in the near future. My prime directive is that anything that I design must be a product that I would use. As a dedicated designer, I strive to constantly evolve and hone my work, and there are times I need to create unique elements from scratch to do so. Those elements are the types of products you'll find at Halftone.us. This post was written by Jason Petrisko, owner and creator of the Creative Market shop Halftone.us.
Getting started with hand lettering?
Free lettering worksheets
Download these worksheets and start practicing with simple instructions and tracing exercises.
Download now!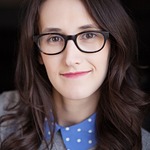 Kelley Johnson
I'm an ex-schoolmarm who is excited about all things creative. Photography makes me smile and when I find a new-to-me dress that fits just right, it makes my day.
View More Posts