Search Trends Report: Spring 2020
As a shop owner, staying in the know about search trends can give you an edge. That's why we've created a seasonal Search Trend Report- to inspire you to create products that respond to customers' seasonal needs. Our hope is that by being responsive to the needs of customers on Creative Market you can boost your shop's visibility, following, and sales.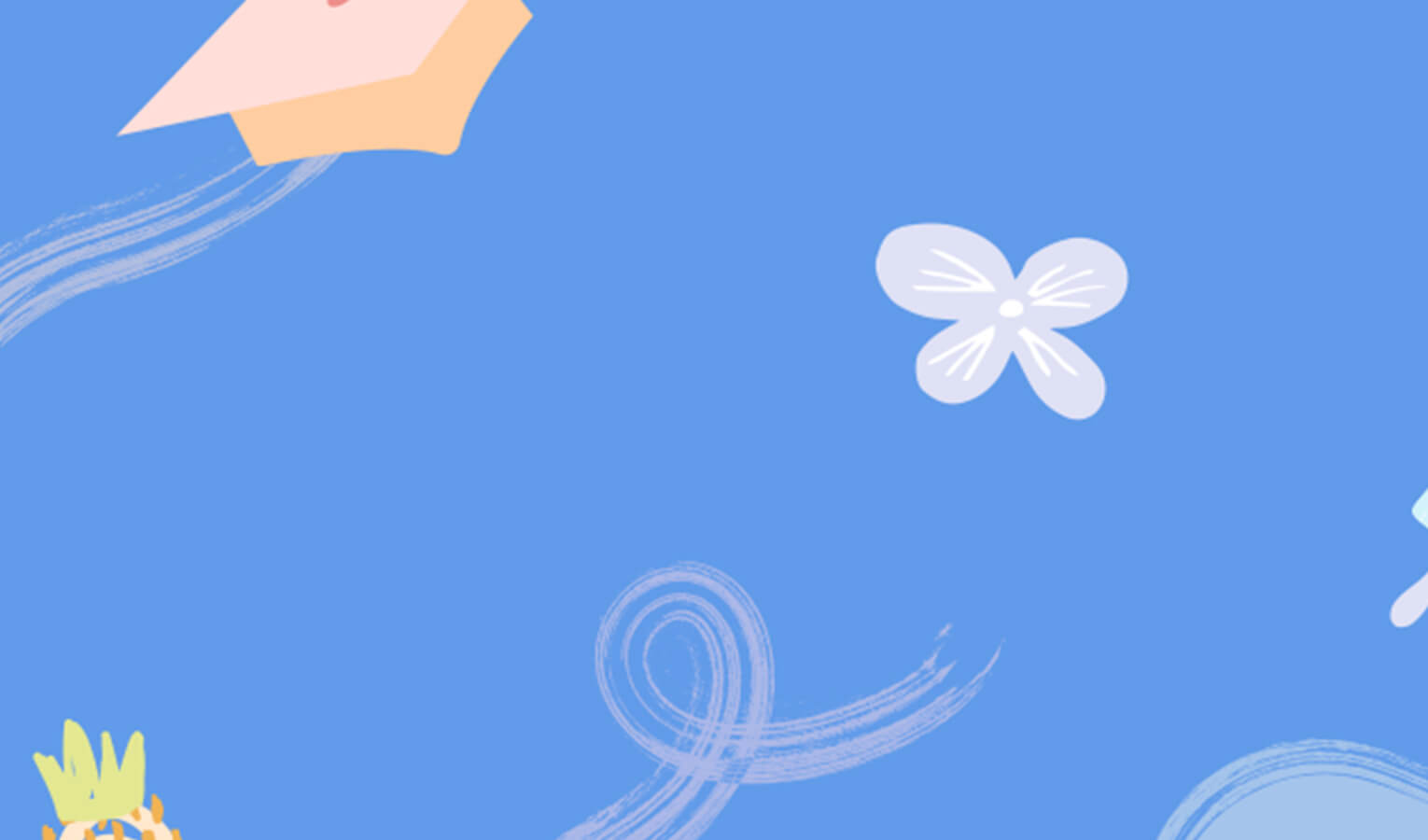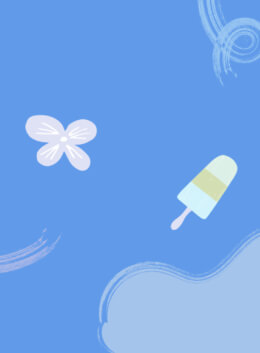 A New Tool to Find Seasonal Opportunities
As a shop owner, staying in the know about search trends can give you an edge. That's why we've created a seasonal Search Trend Report– to inspire you to create products that respond to customers' seasonal needs. Our hope is that by being responsive to the needs of customers on Creative Market you can boost your shop's visibility, following, and sales. Using historical data, these reports will offer insight into what typically trends on Creative Market during the upcoming season. For this report we've used data from April through June. Keep in mind that Creative Market customers are often searching for projects they will complete or deliver in future seasons — so you may see some summer themes below! In addition to information about the trend itself, we'll offer an overview of common visual elements and some example products so you can create fresh, high-impact assets.
A Score to Identify the Most Attractive Opportunities

Struggling to decide what products to create first? For every trend below, you'll also find an Opportunity Score that goes from 1-100. This number tells you how much demand and supply there is for products within each trending theme, helping you prioritize. The higher the Opportunity Score, the more customer interest (demand) there will be for this theme. Additionally, an Opportunity Score close to 100 means that the number of products already available (supply) is low, giving you a good chance — should you decide to compete with your own creations.

Spring 2020 has defied all predictions. The global spread of COVID-19 has fundamentally changed what this season looks and feels like. Typically a celebration of everything that blooms, this Spring has turned into a time for confined reflection and disruptive changes for many of us.
However, in the midst of all the turmoil and uncertainty, we've also seen creative professionals around the world that remain committed to producing their very best work. To support their projects, we'd like to present you with some insights about their needs and interests, shedding light on their most popular product searches. Design high-quality products in these areas soon and you'll likely see increased customer engagement in your shop!
Search Trends We'll Cover
---

Search Trend #1: American Flag
Opportunity Score: 91
Category: General
The American flag prevails as a top trend this season as designers and DIY'ers alike prep for creative projects to celebrate upcoming American holidays such as Memorial Day and Independence Day (also known as " The Fourth of July"). Red, white, and blue are obvious colors for this trend, but you can get creative with putting a twist on these classic, bold colors by incorporating more faded and subdued hues. There are also many options when it comes to stylistic approach, ranging from vintage-looking flags with grunge textures or bold and classic flags with clean, modern lines. Whatever you decide when designing your American flag products, consider the variety of use cases such as website headers, backgrounds, logo placements, and more.
Common visual elements include:
Different variations of red, white, and blue (classic and bold vs. faded and subdued)
Vintage American flag backgrounds with grunge textures
Motifs that highlight American themes such as bald eagles, fireworks, baseball, Uncle Sam (personification of the U.S federal government)
Stars and Stripes-themed patterns
Sample products:
---

Search Trend #2: Booklet Mockup
Opportunity Score: 89
Category: Templates
Seasonal change often prompts companies to ramp up their marketing efforts with some refreshing visual elements. Many brands will be on the hunt for sophisticated ways to showcase a brochure, magazine, or booklet design in realistic appearances. As a result, booklet mockup templates will become a popular search item. Along with easy-to-use and customizable layouts, these templates are all in high demand for all kinds of creative projects that span from personal stationery to promotional material for brands building seasonal campaigns.
Common visual elements include:
Clean, modern, and minimalistic layouts
Color changeable/custom backgrounds
Professional and editorial style
Mockups displaying different arrangements and angles
Sample products:
---

Search Trend #3: Mother's Day
Opportunity Score: 87
Category: General
No matter where we stand on everything else, there's one thing we can agree on: mothers deserve it all. That's why on this one special day every year, 40+ countries celebrate the presence of this powerful figure in our lives. Honoring a mother's role, sacrifice, and impact becomes the main goal of many creative projects, and your assets can help bring all of those ideas to life. This season, consider out-of-the-box styles that celebrate the holiday in visually striking ways.
Common visual elements include:
Symbols alluding to pregnancy, adoption, and motherhood rituals
Floral arrangements, including bouquets, garlands, and crowns
Animal figures representing motherhood and its forms of bonding
Lettering elements expressing love and admiration for mothers
Toned down, soothing color palettes reminiscent of their acts of caring
Sample products:
---

Search Trend #4: Golf
Opportunity Score: 86
Category: General
As the weather gets warmer and the grass returns to green, athletes come out to pick up the sport they've been waiting all winter for. Whether enjoyed for competition or leisure, Golf will become a popular topic as games and tournaments start back up for the season. As a result, customers will be on the lookout for design products to create flyers and custom golf gear and apparel. Consider including common visual representations of golf such as golf clubs, golf carts, pin flags, tees, and sunny and green scenery.
Common visual elements include:
Motifs featuring golf equipment such as tees, golf clubs, golf carts, pin flags
Scenery displaying putting green and grassy textures
Both earthy and bright shades of green
Simple, clean, 3-dimensional golf ball textures
Sample products:
---

Search Trend #5: Graduation
Opportunity Score: 86
Category: General
Graduation represents the culmination of an incredible amount of hard work and commitment. As the school year comes to a close, customers will be on the lookout for innovative ways to celebrate this exciting achievement. This year, graphics for graduation cards and announcements will be popular, along with customizable templates for social media, email, and cards. Depending on the product category, keep in mind that customization may be an important feature to offer (think school colors and personal photos).
Common visual elements include:
Graphics featuring graduation motifs such as caps, gowns, and diplomas
Elegant, calligraphic fonts resembling the look and feel of a diploma certificate
Celebratory graphic elements alluding to success and achievement
Greek and collegiate lettering
Social media, email, and greeting card templates featuring photo customization
Sample products:
---

Search Trend #6: T-Shirt Mockup
Opportunity Score: 83
Category: Templates
Online shopping is all the rage, and awesome product shots are equally as important as the products themselves. Not everyone is skilled in product photography, and some may be simply looking for a way to preview how their apparel design will look printed on a t-shirt. There are tons of opportunities to explore when creating t-shirt mockups, so you'll want to consider details such as fit (Men's, Women's, and Children), sizing, and even different styles represented by popular apparel brand names. Producing mockup templates that offer customization and flexibility is key!
Common visual elements include:
High-resolution, photorealistic, and true-to-life mockups
Mockups designed using genuine brand-name apparel
Representations featuring different styles, fits, and sizes
Templates displaying t-shirt views from different angles
Customizable color options and changeable backgrounds and textures
Social media, e-commerce, and packaging-ready presentations
Sample products:
---

Search Trend #7: Ice Cream
Opportunity Score: 79
Category: Graphics
We've got the scoop on what customers are on the hunt for this season, and this one brings back the nostalgia of childhood days during the summer. There is nothing quite like the indulgence of a cool and refreshing ice cream cone. This season, you can promote this indulgent treat during its peak time by creating fun and playful graphics suitable for design projects such as invitations, paper products, party decorations, greetings cards, posters, stationery, scrapbooking, web design, textile design, and much more.
Common visual elements include:
Playful graphic sets featuring ice cream cones, popsicles, sundaes, and other frozen treats
Light and soft pastel color palettes
Designs showcasing a variety of indulgent ice cream flavors and toppings
Whimsical illustration styles
Sample products:
---

Search Trend #8: Pineapple
Opportunity Score: 78
Category: Graphics
Pineapples are more than just a delicious tropical fruit. Did you know that pineapples are a symbol of warmth, well-being, and hospitality? It's no wonder we've seen a surge in its popularity among logo and brand visuals, crafting, and various forms of decor. This increasingly popular trend gives you the opportunity to double down on creating charming and whimsical pineapple illustrations, patterns, textures, or decals perfect for an endless range of creative applications.
Common visual elements include:
Pineapple decals showcased using different yellow tones, shadows, and textures
Soft and toned down color palettes featuring shades of gold, yellow, and green
Tropical visual elements depicting scenes of summer
Botanical plants and fruit-related motifs
Charming pineapple illustrations with a feminine touch
Sample products:
---

Search Trend #9: Tie-Dye
Opportunity Score: 78
Category: General
Characterized by rainbow swirls, acid washes, and bright colors, this iconic pattern has held its place in history as a symbol of self-expression, peace, and individuality during a time period of a counterculture movement. The recent comeback of these psychedelic tie-dye prints expands beyond the clothing industry and into the world of art and graphic design, as they can be used to add a splash of color and character to just about any creative project. In the garment industry where tie-dye's roots began, an entirely unique pattern is achieved through different process techniques such as crimpling, twisting, pleating, or folding fabric and binding with string, followed by the application of different colored dyes. As you decide which new products to create, consider the opportunity to apply these patterns in ways that can be used by both graphic designers to add visually striking effects to their designs, and DIY'ers for both digital and print projects.
Common visual elements include:
Bleached and acid-washed textures
Patterns featuring spiral, sunburst, crumple, ombre, and watercolor effects
Bold color palettes flaunting vibrant and neon colors
Sample products:
---

Search Trend #10: Western Font
Opportunity Score: 76
Category: Fonts
Western fonts are distressed-looking typefaces originating from the American frontier's "Wild West" era, evoking memories of symbols such as cowboys, horses, saloons, and lawlessness. The time period, which took place shortly after the Civil War around 1865, inspired an authentic theme that continues to this day. Widely used due to its distinctive character and originality, western fonts can range from rustic and vintage to elegant and ornate. They're often designed with bold lettering, striking serifs, and a variety of decorative symbols reminiscent of the time period. Western-style font products are in high demand for vintage-themed creative projects such as logotypes, print, branding, and signage.
Common visual elements include:
Antique, distressed, and old-style designs reflective of the "Wild West"
Vintage look and feel characterized by rugged and gritty textures
Thick lettering with striking serifs
Stylistic variations of uppercase letters
Display fonts containing decorative western-inspired symbols and accents
Sample products:
---

Search Trend #11: Groovy Font
Opportunity Score: 68
Category: Fonts
You may have noticed that the '60s and '70s have been making a comeback in the world of font design. Groovy fonts characterized by famous retro typography styles were prominent in these unforgettable decades and have officially made its way back into modern graphic design. This season, you can jazz up your font product collections by creating fonts reminiscent of a notable era for creatives to apply in new, contemporary ways. When designing your groovy fonts, be sure to emphasize their bold and defining characteristics.
Common visual elements include:
Bubbly letter shapes with thick drop shadows
Dramatic swashes
Bold flourishes
Thick and curvy lettering expressing an iconic look and feel
Color palettes defined by warm, cheerful hues
Sample products:
---
Getting started with hand lettering?
Free lettering worksheets
Download these worksheets and start practicing with simple instructions and tracing exercises.
Download now!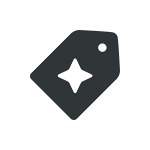 Creative Market