15 Impossibly Neat Sketchbooks of Instagram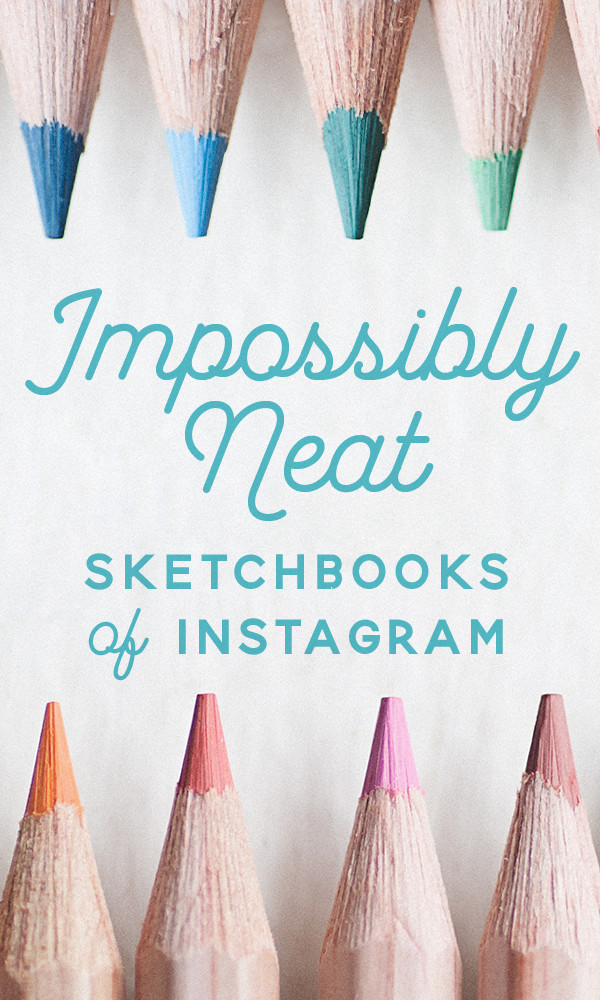 One of the best ways for creatives to keep their notes straight or just express their day-to-day creativity is via a sketchbook. Sketchbooks can be a messy place to simply fill with your ideas or they can be works of art unto themselves. Check out this list of 15 inspiring sketchbook Instagrammers. Their impossibly neat creations may just be the motivation you need to take your own sketchbook and Instagram account up a notch. If you're feeling inspired by the visual cohesion in these accounts, make sure to download this free Instagram grid and moodboarding template to polish your own profile:
Design a cohesive Instagram grid
Get your free grid template
Download this kit to quickly export Instagram shots that match your brand's visual style. PSD and AI files are included, as well as a moodboard to display your brand's assets.
Download it now
1. byjoanneshih
Joanne Shih is a lettering and illustration expert who fills her sketchbooks with beautiful calligraphy. In addition to quotes and notes Shih records, her Instagram is also filled with her stunning watercolor creations.
2. Seanwes
Seanwes is the Instagram channel of Sean McCabe, a standout sketcher whose journals are filled with inspiring quotes and nuggets of wisdom. McCabe's lettering is impeccably neat and his messages are positive and inspiring — the perfect pick me up for any sketchbook artist.
3. dougneill
Doug Neill is an expert sketchnote taker, and he regularly snaps photos of his sketchbook and uploads them to Instagram.
4. assembledux
assembled UX is an Instagram channel featuring beautiful paper wireframe sketches for UX design projects. Assembled UX also features giant wireframe sketches on wall-sized whiteboards.
5. sdionbakerdesign
Graphic designer and illustrator Samantha Dion Baker is the creative mind behind sdionbakerdesign. The gorgeous Instagram channel features photos of the designer's daily sketchjournal. Baker is an incredible artist, and her journal pages are filled with color and impressive detail.
6. bellebcooper
Belle B. Cooper is an iOS developer and the founder of hellocode.co. A specialist in journaling and productivity, Cooper's Instagram page is filled with photos of her planner, which she records in a bullet journal. Cooper's sketching style is minimalist and text-focused, but her photos offer good ideas for people looking to get into sketching.
7. rayeckermann
Artist Ray Eckermann's Instagram features many of his cartoons and drawings, which have a whimsical, fantastical feel. Eckermann does most of his drawings on whiteboards, and his Instagram channel also offers photos of the equipment he uses to complete his design.
8. emilyacarlton
Based in Nashville, TN, Emily Carlton is an illustrator who regularly sketches the faces of people she meets in a day, and her sketches are infused with cartoons and humor.
9. ronnycakes
ronnycakes is the Instagram of a designer named Sharon, and she fills her feed with photos of the beautiful watercolor designs she creates. Sharon's art is stunningly intricate and detailed, and she often includes images of fun subjects like movie characters or food items.
10. nel_ilustrador
An illustrator named Nel runs the nel_ilustrador Instagram, where he posts drawings and sketches he has completed of places he has visited, food he has eaten, people he has met, etc. Nel is an urban sketcher, and runs an Urban Sketchers meetup group in Medellin, Colombia — encouraging group sketching of the landscape around them.
11. colour_me_creative
Kristina Webb created colour_me_creative, an Instagram channel with 1.9 million followers, which the New Zealand-based artist began with a "dream to inspire people." Webb's creations are extremely bright and colorful; many of them are done with colored pencils and feature whimsical or fantastical characters. Overall, hers is a girly, lighthearted, and fun sketchbook.
12. misteraoy
misteraoy is an Instagram channel started by Andrew On Yi Lai, a teacher, sketchnoter, and speaker based in Sydney, Australia. In his Instagram photos, he showcases black, white, and red minimalist drawings that include creativity exercises, inspirational quotes and cute cartoons. One of the coolest parts of misteraoy's Instagram channel is that he includes step-by-step illustrations of how to draw cartoon figures (piece-by-piece), so those looking to get better at sketching can learn.
13. nadrosia
Nadine Rossa is a German visual designer, illustrator, sketchnoter, design writer, and self-proclaimed typography lover. Her Instagram, which includes both pictures of her sketchbooks and daily life, showcases a variety of the illustrations that she creates: from watercolor still-lifes of fruit to black and white cartoons of people she encounters in her daily life. Rossa's Instagram is a good channel to visit for anyone looking for a wide variety of design inspiration and an example of how multipurpose a sketchbook can be.
14. kim_artventures
Kim's Art Adventures PH is the Instagram of a left-handed, self-taught calligraphist named Kim Ching, an artist who creates beautiful sketchbook pages in a bullet journal and posts them to her Instagram account. As a student, Ching shares photos of colorful, intricate notes she takes in class, which incorporate doodles, motivational quotes, and assignment lists. She also presents ideas for different bullet journal spreads and headers.
15. alecfischr
Alec Fischer is a bullet journalist who uploads photos of his planners and sketches to Instagram. Fischer's Instagram shows different ways he tracks his days: To-Do lists, habit trackers, monthly calendars and goal lists.
What's your sketchbook like?
Sketchbooks are simply meant to be a repository where you can express your visual creativity; if your sketchbook works for and inspires you — then ultimately, that's all that matters! If you're looking for sketchbook ideas to beef up the pages of your sketchbooks or journals, however, Instagram is a great resource. To learn how to create beautiful hand lettering like the above Instagram artists, check out our helpful guide on hand lettering for beginners.
---
Products Seen In This Post:
Design a cohesive Instagram grid
Get your free grid template
Download this kit to quickly export Instagram shots that match your brand's visual style. PSD and AI files are included, as well as a moodboard to display your brand's assets.
Download it now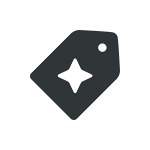 Creative Market