The 10 Most Valuable Skills To Put On Your Design Resume
A designer's resume calls for creativity and impact above and beyond the typical business resume. All designers are creative by nature, so presenting an average CV just won't do. To stand out from the pack, some key areas should be highlighted. Here are 10 valuable resume skills to make yours much more competitive:


1. The Skills Ideal Employers Are Looking For
If a specific position or income level is desired, the applicant should find and analyze job postings in this area. For example, if you want to get a design job with a $100,000+ salary, find these types of listings and examine them to see what types of skills they require. Accentuate these particular abilities and experiences in your resume to make it even more relevant in the eyes of the employer.


2. Achievements
Employers love hiring competent, proactive people, so list your achievements prominently. These might include awards and prestigious projects. Tip: for additional impact, include the company logos of your most recognizable clients.


3. Communication Skills
Communication is a top skill valued in nearly every profession, but it becomes especially important in the design industry. Communicating in relation to design deliverables is paramount, as are verbal and written presentation skills. Your resume should substantiate the entire spectrum of your communication skills.


4. Problem-Solving
The ability to find solutions to issues that arise is invaluable to employers. Being flexible to changing conditions is a part of this skill. Reasoning, creativity and experience all come into play, and your resume should feature them as problem-solving skills.


5. Effective Planning and Organization
Solid planning skills and organization are traits that are highly sought after in an employee, especially in the design world. This skill goes hand in hand with punctuality and meeting deadlines, which are essential to being productive in the workplace.
6. Technical Skills
From computers to software to devices and the cloud, most jobs today require knowledge about computer hardware and how different components work together. If a desired position calls for specific device and software knowledge, these technical skills should be prominently displayed in your resume.


7. The Ability to Be a Team Player
From basic interpersonal skills with co-workers to working closely with colleagues on a group project, the ability to be an effective team player is important to most businesses and organizations. Highlight previous experiences where you've displayed an aptitude to succeed in team efforts.


8. Research and Analytical Skills
When a job requires gathering data, the ability to complete efficient, effective analysis and research separates average designers from great ones. These areas should be highlighted within your resume in a stand-alone section.


9. Leadership
If the job will require a management or team leader role, leadership skills will likely be sought by the employer. The ability to create a positive work environment and inspire confidence in others is a part of this essential skill set. Make sure that you are clear as to how you've enacted this role in the past.


10. Integrity
Integrity is something all employers look for in their staff. In an age of business dishonesty, disloyalty and corporate scandals, hiring genuine people is a priority. In a designer's resume, this can come through by highlighting volunteer work that has been done in the workplace or community.

---

To make a designer resume stand out from the rest, these 10 valuable skills should be included. Play up your abilities and draft a document that truly portrays what you are capable of. We're rooting for you!
Interested in learning more? Check out 20 Resume Templates That Look Great In 2015 and Resume Tips & Tricks For Recent College Graduates.
---
Products Seen In This Post:
---

Getting started with hand lettering?
Free lettering worksheets
Download these worksheets and start practicing with simple instructions and tracing exercises.
Download now!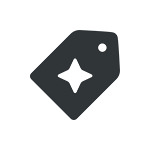 Creative Market