Tri-fold Brochure Templates to Speed Up Your Photoshop & InDesign Workflow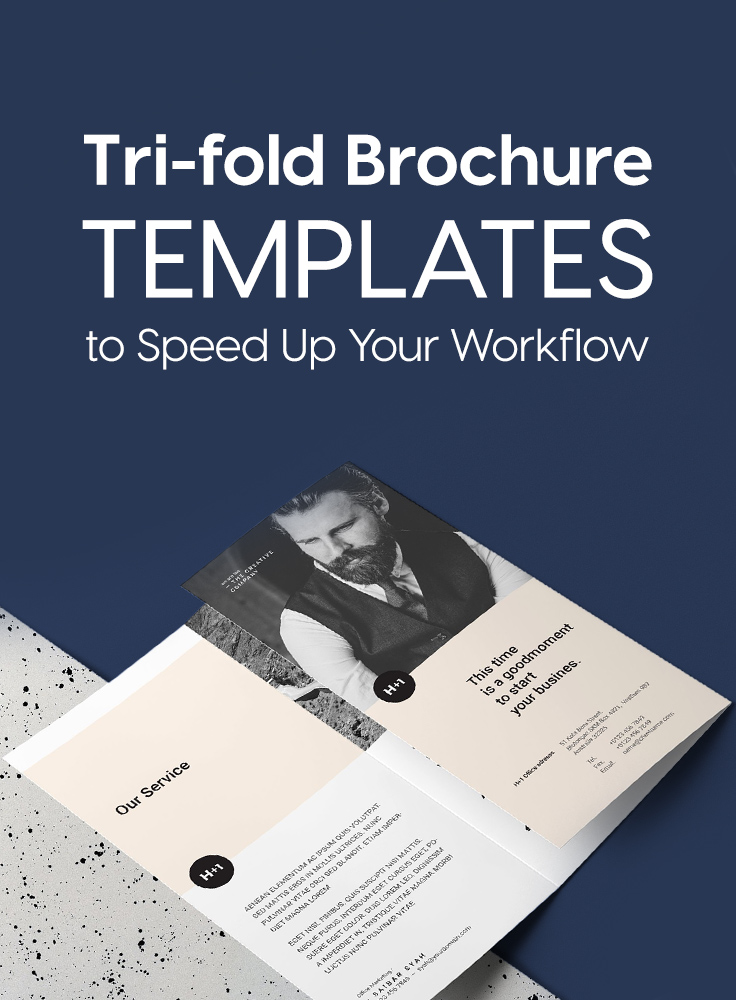 Marketing collateral still serves an essential purpose. Trifold brochures, an elegant step up from one-sheet flyers, reinforce your brand, share information in an easily digestible format, and emphasize your professional appearance. Creating or maintaining an authoritative impression demands a quality brochure, but not everyone has the time or skills to design one from scratch. These curated templates simplify the process and exude professionalism, clarity, and good taste.
Cake Shop Trifold Brochure
Life is pretty sweet when you're running a bakery, but your profits will be even sweeter with this minty brochure template from BrandPacks. Great for coffee shops, bakeries, and cafes, this whimsical design utilizes hand-drawn graphics, stock images, and three complimentary typefaces for a professional, cohesive look.
FASHION Trifold Brochure
Exude elegance with this modern brochure template, which is print-ready. Showcase a fashion collection, provide a menu of stylish services, or inspire your clients with a chic muted color palette and posh imagery. AgataCreate designed a versatile brochure with a refined use of white space and useful extras.
Make a Change Brochure
Advertise an event, solicit donations, or recruit new members to your organization with this high-contrast brochure by Hues of Hodges. The template offers two sizes and a multitude of customization options, so you can present yourself precisely how you envision with ease.
Vintage Trifold Brochure
Sometimes simple is best. In this minimalist grayscale trifold brochure by Lilyshop, you can provide information in an appealing way without fuss or clutter. Ideal for menus but suitable for many purposes, a structured, white space heavy design focuses the eye on the information to quickly and professionally share what's important.
Agency Profile Tri-Fold Brochure
Showcase your shop, or yourself, with this clean brochure template, which balances images and text in an anything-but-ordinary design. By combining horizontal and vertical layouts, designer Graphicsegg upends the typical tri-fold brochure and makes it possible to provide more information in a memorable way.
Trifold Product Brochure
Working in a visual-centric industry? Highlight your photography with Kahuna Design's tri-fold brochure template that employs excellent use of scale to emphasize your images. The photos span the full width of each fold, encouraging readers to explore every page and inspiring a desire to see more.
Lynx Trifold Brochure
Crisp, organized, and contemporary, the Lynx brochure template by SlideStation allows your business to show off its best side. Narrower paneling on the interior central page protects your design from folds and adds interest. Colors, fonts (including multilingual options), images, and other details are fully customizable to suit your business or lifestyle needs.
Portfolio Trifold Flyer Rhombus
For something a bit more modern and feminine, try AgataCreate's Portfolio brochure template. Featuring soft, soothing colors, hexagonal graphics, and social media icons, this tri-fold is ready to print.
MINT Multipurpose Trifold Brochure
Overlapping layers of semi-transparent blocks of color draw the eye down and across each page of this well-organized brochure. Once again, AgataCreate fashions a modern take on a flyer that balances white space and high design for an approachable, yet sophisticated look.
Business TriFold Brochure
The inside pages of this clean template design from BOXKAYU are treated like one large canvas, with the imagery laid over the second and third fold, imploring readers to open the brochure wide to experience it fully. The back pages are portrait style, adding movement without feeling busy.
J U N I P E R Trifold Brochure
Long and lean describes the J U N I P E R tri-fold template from 46&2 Collective, which uses vertical and diagonal lines to guide the reader through the various sections. This is the perfect brochure to show off photography while maintaining enough paragraph space to be informative.
MALINA Trifold Brochure
MALINA by favorite AgataCreate goes the extra mile in customization. Editable across InDesign, Illustrator, and Photoshop, this tri-fold brochure template includes 20 chic seamless background patterns, fonts and images, and matching media and flyer packs you can purchase separately.
Modern Church Trifold Brochure
Contrasting portrait exterior pages and landscape tiling interior pages give this Church Resources Depot design an active and exciting feeling. Pair images, weighted and regular text, and bold, bright colors to achieve an eye-catching look that's memorable and enticing.
MILESTONE Trifold Brochure
Ruby&Heart Studio presents a gorgeous image and text-friendly brochure template with high color contrast and balanced, contemporary lines. With its modern look, clean layout, and easy customization, this brochure can be used in virtually any industry.
Templates make it easy and attractive to add print marketing to your advertising program. Consumers respond well to the tactile sensation of print materials, and you can expand your brand and reach new potential customers, all while saving money by choosing a pre-designed but fully customizable brochure template.
---
Products Seen In This Post: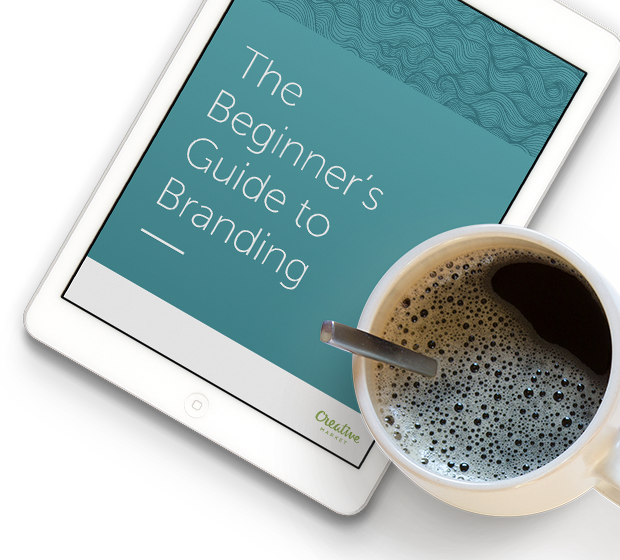 Free Beginner's Guide to Branding
Designing your own brand?
A fun, friendly, FREE guide to build a stellar brand identity.
Download now!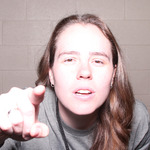 Lesley Yarbrough
Tinkerer. Maker of quirky fonts with a sprouty disposition.
View More Posts