High-end WordPress Themes for Luxury Brands & Blogs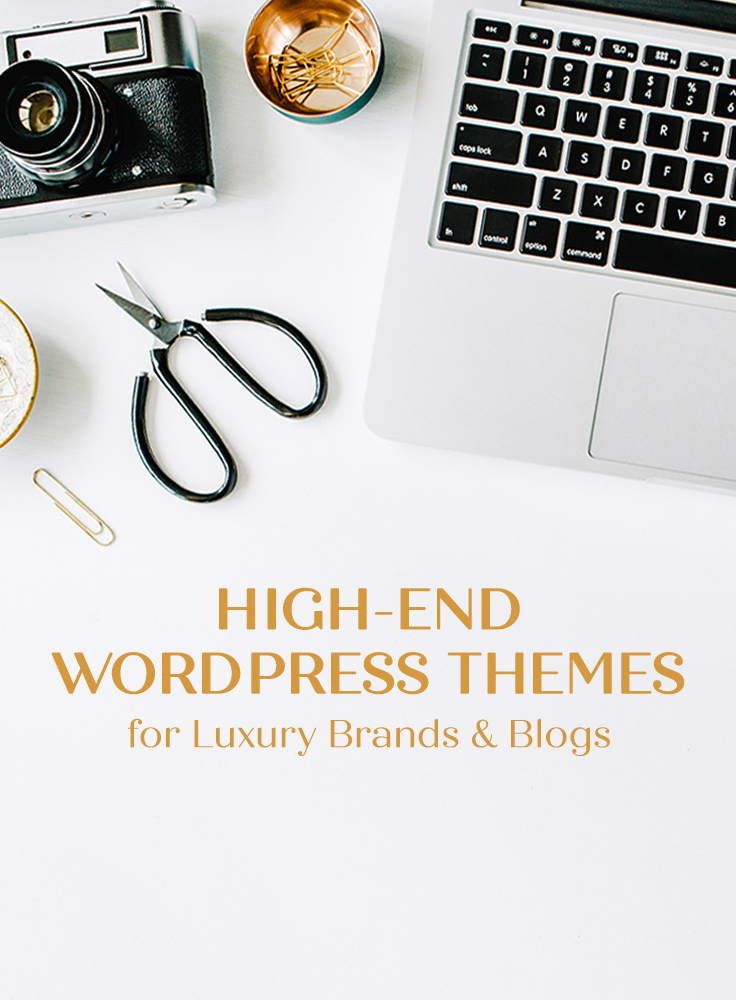 A brand's website should capture and showcase the values it upholds. Values like the way in which the company operates, the methods with which the products or services are created, and the communication principles it puts in place. What makes this brand unique? How does it speak to its intended audience? What kind of customer is part of that audience? What do its internal processes look like, and where does the bar lie in terms of quality? For many brands in the creative industry, the goal is to captivate a customer that is willing to pay a premium price for a particular kind of product or service. These companies aim for the more sophisticated, high-end segment of the market and, as stated above, should build an online presence that reflects just that.
The following WordPress themes provide a strong foundation to design a brand website that exudes refinement, sophistication, and flair. They combine polished typography schemes with tasteful color palettes that don't go overboard. Many of them also include plugins, special features, and subtle animations to reinforce that timeless elegance you might be looking for.
Perfect for minimalists who want to showcase their portfolio, Zeum automatically resizes to work across multiple devices. It includes eight different demo versions that are ready to use, along with custom widgets and a contact form. Zeum is a great fit for startup landing pages, personal sites, and creative agency portfolios.
This WordPress theme is for the corporate website that doesn't want to feel rigid, but luxurious and refined. The included visual page builder makes Architekt easy to customize while ensuring it maintains its original aesthetic. Architekt is ready to go for online sales, as it is fully integrated with WooCommerce.
Julia provides an expressive platform to share recipes and your love of food. The theme includes a specialized recipe index to keep track of your creations, as well as a mobile-ready design to cater to readers using different devices. If you're more of a snap and snack type blogger, the homepage showcases your best images.
Felt was inspired by all the qualities that make print magazines the engaging medium they still are. Aside from stunning typographic details and a clean layout, the team behind Felt developed a dedicated widget for plug-and-play ads to help you monetize content sites.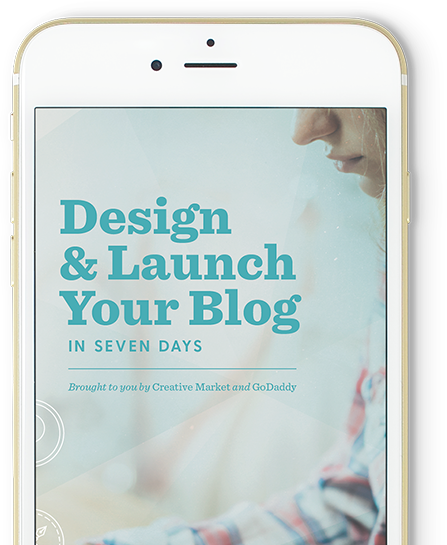 Grab the ultimate toolkit to design your site.
It's time to launch your blog.
Social media templates, a customizable media kit, a comprehensive ebook, and more. Get everything you need to get this project going!
Download your free toolkit
Magnolia is light, easy on the eyes, and flexible. It works best for creative entrepreneurs and bloggers that are looking for a minimalist theme to showcase stories and photos. It is WooCommerce-ready and includes forms to help you build an email list easily.
For interior designers, architects, or real estate focused websites, attention to detail and impressive visuals are of utmost importance. You can load the demo template in Architect and customize it to fit your brand with the included Visual Composer and add-ons.
Santorini Resort is an essential theme to showcase the experience of traveling. While designed for the hospitality industry, Santorini brings the best of both worlds by offering a standard corporate layout as well as travel-specific features like dynamic weather reporting, guest testimonials, bookings, attractions, and more.
This mega bundle is perfect for the jack-of-all-trades looking to market in multiple areas. Each of these themes uses thoughtful elements that emphasize the aesthetic and style of the profession, occasion, or industry it is built for. Medical, sport, resume, music, and wedding are just a few of the themes included.
Another fantastic option for hotels, 5 Stars is a responsive WordPress theme with many custom widgets and a booking form. This theme keeps it clean with distinct features that present content without distraction. 5 Stars comes with a custom room catalog to showcase room photos and features beautifully.
Elegant in its simplicity and utility, Spark is a one-page WordPress theme that can be used for a variety of websites. The versatility comes in the plug-ins, add-ons, and features that Spark offers: Visual Composer, shortcodes, WooCommerce integration, custom post formats, and much more.
Oshine works for a portfolio just as well as a blog or resume site. Its simplicity makes it a perfect option for those who want their work to be the main element that stands out. Oshine includes 40 demo sites that are ready to customize and launch.
Carbis is a photo-centric blog theme with an emphasis on sharing stories. It's perfect for travel blogs with areas for both longer texts and captivating images. You can drag and drop the modules in this theme to customize your page.
Yasmine is a very lightweight, minimalist theme that centers on creating a simple and readable space where your content can shine. It comes with a few different demo versions so you can load and go.
Extremely versatile, Jessica can be used as a template for blogs, wedding websites, or portfolio sites. Fully responsive and easy to navigate, the theme comes with several pre-designed post formats that add special styling to standard, gallery, video, audio, and quote articles.
Any of these WordPress themes will give you a head start in the process of creating a website for a high-end, luxury brand. If you need help getting started with a fresh WordPress installation and incorporating the theme, make sure to check out the free ebook below.
---
Products Seen In This Post: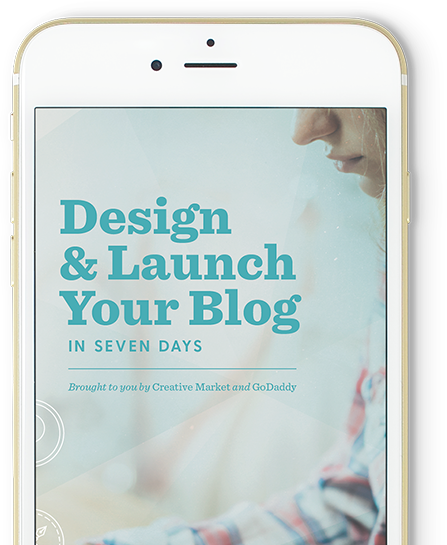 Grab the ultimate toolkit to design your site.
It's time to launch your blog.
Social media templates, a customizable media kit, a comprehensive ebook, and more. Get everything you need to get this project going!
Download your free toolkit
Ciera Holzenthal
Welcome! I'm Ciera, I help passionate creatives, small businesses and bloggers attract their ideal customer through strategic branding and cohesive visuals like the marketing templates you see here!
View More Posts