7 Trucking Logo Design Ideas For Your Next Project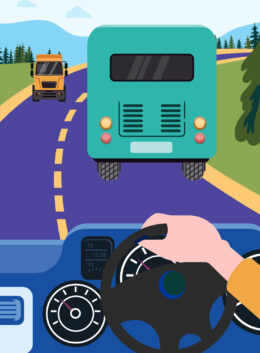 Trucking businesses play a vital role in securing economies around the world, whether locally or internationally. From short-haul trips to long-distance deliveries, trucks are reliable when it comes to huge businesses.
But not all trucking companies have used their trucking services for logistics only. A lot of trucking companies have emerged in various business industries lately. Some of them transformed trucks for other uses to cater to new clients and attract potential customers. But to build trust, you need to upgrade your company's branding and keep up with your competitors. To do that, you must think of ways to create something new and ensure an increase in truck sales.
Aside from marketing strategies such as creating business cards or designing company T-shirts, you must also consider the size of the truck and how you can take advantage of it. The answer? A new trucking logo. A logo represents your company, so if you're looking for a complete branding overhaul, you can use a free trucking logo maker or find inspirations somewhere and create your own trucking logo design from there.
You can do just that by using design elements available here at Creative Market. With the help of Creative Market, you can browse unlimited logo ideas, logo layouts, truck icons, trucking symbols, fonts, vector files, typography and more — everything in one website!
To start this trucking logo project, you need to think of the particular trucking service you offer in order for you to appropriately plan your logo's design. But worry not; we listed ideas down for you!
1. Food Truck Logos For Food Parks
Nothing beats enjoying good food and a fresh view with your loved ones — hence the concept of food parks. While food stalls or stands in parks were the conventional setting for customers to casually dine alfresco, other business owners have come up with an idea where they can stand out in food parks while making the best out of space and logistics: food trucks.
Now, how do you make your food truck stand out from other food trucks in a park? Simple! Add your company slogan, a food icon, the right colors and/or shape.
Here are trucking logo ideas for your food truck:
2. Logistics Trucking Logo Design
Logistics trucking plays a huge role in moving cargo from one place to another, which means every trucking business is important to every industry whose services include deliveries. And as online shopping continues to boom, so does courier service. There are lots of courier companies that are in demand right now, and making trucking company logos stand out is becoming a challenge.
If you want to create something that will make online shopping platforms choose your service, Creative Market has something to offer for you.
Trucks involved in logistics are built to endure great weights and carry massive equipment or materials. But being heavy-duty isn't enough. A trucking company also needs effective branding in this industry to attract more businesses. Do that by using designs that reflect reliability and modernity.
3. Towing Company Tow Truck Logo
A tow truck moves disabled motored vehicles. Owning tow trucks is kind of a huge investment, but it does rack in profit.
Tow trucks are usually seen on roads and highways, so a tow truck logo design and layout should be in the right color for road safety and the tow truck's company name must be visible even at nighttime.
Tow trucks may not look as luxurious as other trucks because tow trucks rely on practicality and functionality. Even then, for trucking businesses, a tow truck also needs branding and designing, especially since private drivers need to contact them in case of emergencies. Once private drivers are familiar with your brand, that means your logo is the first thing that will come to mind when they're stuck in the road.
Looking for trucking logo ideas for a tow truck? Check out our suggestions below!
4. Garbage Truck Logos
Despite their main purpose, which is picking up everyone's trash, garbage trucks need proper branding too. But truth be told, a garbage trucking company's focus doesn't fall on top-notch branding, so they barely upgrade their trucking company logos or even their entire branding. If you're the graphic designer of a garbage trucking company and the owner's desperate for a complete branding overhaul, you can save these icons and ideas to your logo files and create something that will represent the company's brand — something that could spread the business's name in the industry.
To give you a head start, check out our samples below!
5. Trucking Logo Designs for Leisure Trucks
Leisure trucks are vehicles that are used for activities such as traveling and off-road trips. These kinds of trucks differ in appearance depending on their specific use. They may come in the form of a pick-up truck, trailer truck or sometimes a 4×4 truck.
There are trucking companies that offer leisure trucks for renting as well. But in order for them to earn the trust of travelers, effective marketing tactics are a must. This is why leisure trucking business owners hire graphic designers: to meet the design demands of the travel industry. Imagery is especially a crucial aspect in a leisure trucking company logo, with symbols representative of various destinations evoking excitement and a sense of escape in this industry's market.
Camping Trailers Logo Design
Camping trailers or recreational vehicles (RVs) are widely used by those who wish to stay the night somewhere for free. With an RV, travelers won't have to pay for accommodations because everything they need is available inside the trailer. It's like a moving house, as some people would say.
There are people who prefer to build their own trailer from scratch. They buy old trailers and customize or modify these to make the trailers more livable or homey. Meanwhile, there are also wanderers who just want to relax and travel, and that's where trucking companies come in.
If you think your RV trucking logo needs revamping, Creative Market offers trendy trucking company logo designs to help you out!
4×4 Off-Road Trucks Design for Mud Races
Mud racing, sometimes known as mudding or mud bogging, is a popular sport that involves off-road trucks. Many hobbyists take this sport so seriously that they open their own trucking business.
Designing a truck logo for off-road trucks can be tricky. Because of the nature of the activities that an off-road truck has to endure, you have to choose the right colors and fonts that can overpower even dirt, mud, stains and extreme weather conditions.
Below is a sample of a possible design for this leisure trucking logo project.
Creating trucking company logos should be based on your company's collective personality and your market's needs. If you're stuck and could use some ideas and inspiration, Creative Market has tons of designs and templates to help you out, so sign up here!
Getting started with hand lettering?
Free lettering worksheets
Download these worksheets and start practicing with simple instructions and tracing exercises.
Download now!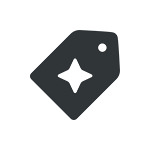 Creative Market