UI Fonts: A Collection of Clean & Legible Type Families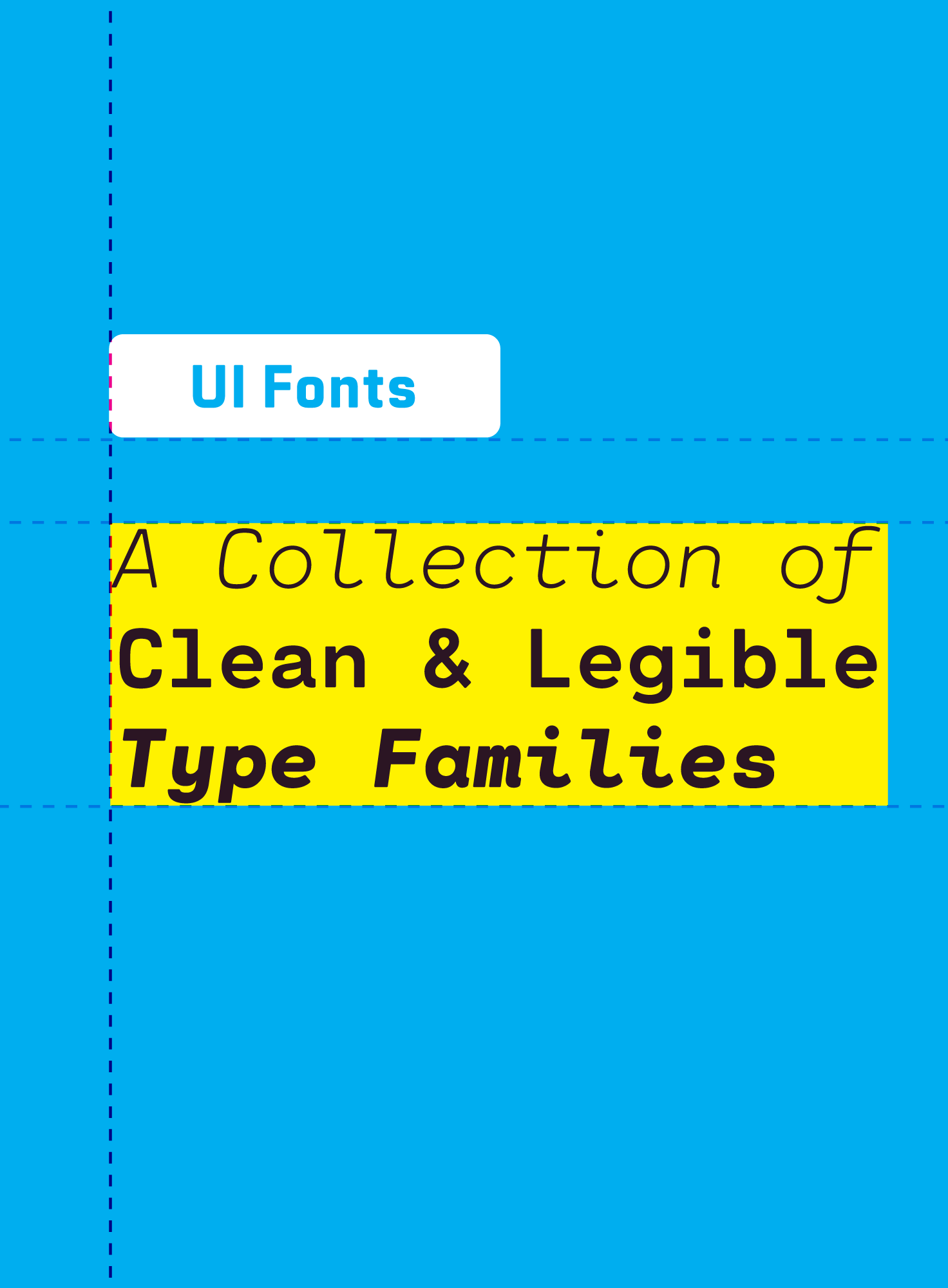 Picking the perfect font for your website or app isn't easy. Not only do you need a typeface that accurately represents your brand's tone and personality, but you also need something that will be effective across a broad range of screen sizes, font sizes, and resolutions. It doesn't matter how readable your text is on a desktop computer if your mobile users struggle to read it – and vice versa.
Of course, it doesn't help that there are literally hundreds of thousands of fonts to choose from. You could spend a year looking and still not have reviewed every font. We know you're busy, so we've hand-selected the following collection of fonts for their cleanness, style, and all-round readability.
With Creative Market's App and Webfont licenses, you can purchase and use these fonts in more kinds of digital projects.
Let's take a look:
10 High-Quality Fonts For Your UI
1. Sofia Pro Complete
This modern looking and stylish font combines geometric and round shapes to create a pleasing look that is easy on the eye. It looks great, but it's the flexibility where this font shines, enabling it to be a true workhorse font, ready and suitable for almost anything you need.
The font family includes 16 fonts, includes more than 500 glyphs for extensive foreign language support, and also includes ligatures and small capitals.
2. Pulp Display
Bright and friendly, Pulp Display is inspired by the rich and juicy orange trees in Spain, where it was designed. This font family has a full, curvaceous aesthetic and would suit businesses who want text that is welcoming and easy-to-read.
The Pulp Family contains 10 fonts, support for 17 languages, and more than 180 glyphs.
3. Ageo Geometric
Ageo is a clean geometric sans serif font designed by Eko Bimantara. Despite its minimalist style, this font avoids being stark and cold – offering a warmth that is often missing in other similar fonts.
The Ageo Geometric font family contains eight weights, each with italicized versions, for a total of 16 fonts. There are also standard ligatures, figures variations, and support for a broad range of languages.
4. Visby CF Geometric
Visby is a geometric sans serif typeface, and the first of three offerings on our list designed by designer Connary Fagen. The font combines hard lines with smoother letterforms to create a font that is both friendly and sophisticated.
Visby includes eight weights, OpenType features, and support for both Latin and Cyrillic alphabets. Connary has recently redrawn and improved the glyphs, so this font family is better than ever.
5. Articulat CF
Our second typeface from Connary Fagen, Articulat CF, was inspired by the timeless Swiss typographical style. Bold and stylish, this is perfect for businesses who want to make a statement and get noticed.
Recently updated, Articulat is now looking better than ever. It includes nine weights and obliques, support for Latin and Cyrillic alphabets, and a wide range of ligatures, fractions and alternate glyphs.
6. Greycliff CF
Last but certainly not least, Greycliff is our final option from Connary Fagen. This is a geometric font family that combines strong capitals with a smoother lowercase design that gives it significant versatility.
The font family contains seven weights plus obliques for 14 total fonts, as well as support for Latin and Cyrillic alphabets and OpenType features, including contextual alternates.
7. Fuse Vol.2
Created by Chilean team W Type Factory, Fuse Vol.2 is a softer version of the popular Fuse font. The rounded corners give this font a friendlier air than its predecessor but retain the original's high level of readability.
Fuse Vol.2 has been designed with OpenType in mind, and the 32 fonts include ligatures, fractions, alternate characters, arrows, special numbers, small caps, any many more features.
8. Fibra
Inspired by the classic Avant Garde typeface designed by Herb Lubalin, Los Andes Type's Fibra is an experimental geometric sans serif that breaks free of some of the stiffness inherent in many similar fonts. The result is a font that is practical and highly readable but with a dash of playfulness and personality.
The Fibra font family contains 28 fonts and is suitable for all uses, but excels when used for headlines, logos, and posters.
9. Config
Config, designed by Adam Ladd, condenses the look of classic geometric sans serif fonts by incorporating straight sides. The result is a font that looks friendly but is also highly efficient and very readable. The neutral design makes this font suitable for a wide range of uses and font sizes, and its condensed look keeps it readable even when small.
The 40-strong Config family comes loaded with many OpenType features, with 8 stylistic sets, both standard and discretionary ligatures, symbols & geometric shapes, and tabular figures. In total there are more than 600 glyphs and support for more than 100 languages.
10. Industrial Sans
Industrial, by Unio Creative Solutions, has been heavily optimized for readability and functionality across a wide range of font sizes. The designer's focus on preserving optical exactness and proportions across every glyph and letter makes this a highly flexible font for your UI.
Industrial includes 3 weights and corresponding obliques for 6 total fonts, multilanguage support, and OpenType features including both standard and discretionary ligatures. The designer has also included two mini tutorials to help users access and use the alternatives, ligatures, and swashes in Photoshop!
Haven't Seen The Perfect Font For Your UI Yet?
Don't worry, this is just the tip of the iceberg. Creative Market offers thousands of fonts for you to browse through, so you are certain to find something that is perfect for your UI.
---
Products Seen In This Post:
Remember key typography concepts
Typography terms made simple.
Grab this handy cheatsheet summarizing some of the most important typography terms.
Download the PDF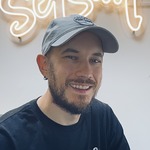 Sam Parrett
Hello! I'm Sam and I design unique & eye-catching fonts at Set Sail Studios. Please don't hesitate to drop me a message if there's anything you need. Oh, and be sure to check out my website for freebies and font deals! :)
View More Posts