20 Little-Known Ways to Find Creative Logo Ideas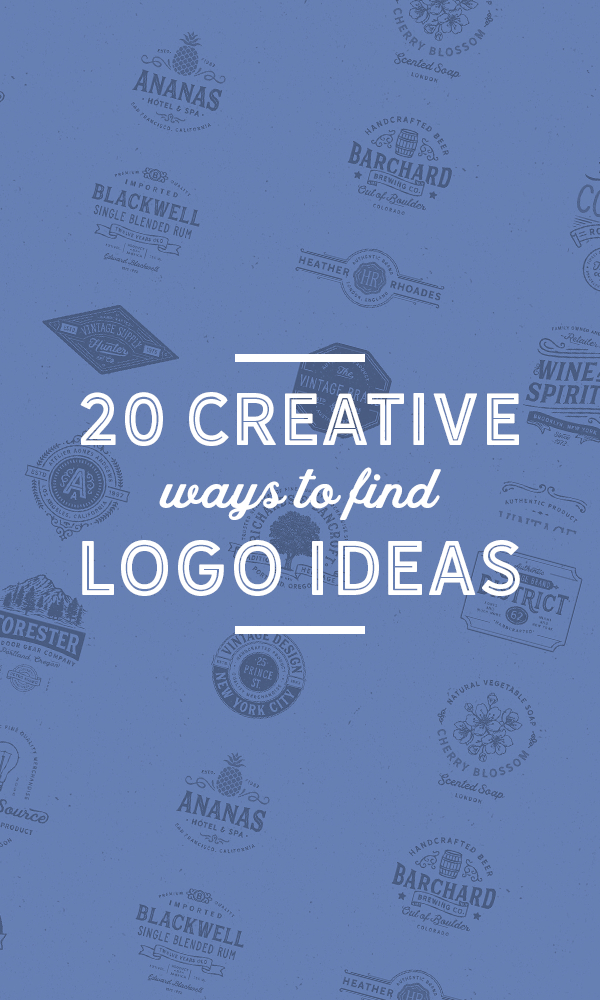 A logo is one of a brand's most important assets. Human beings use visuals to represent and analyze their surroundings, and logos become symbols that assist our understanding of what a brand does, is, and offers. Because of its crucial role in brand building, logo design can be an incredibly exciting process. However, when you're trying to create a logo from scratch, where do you find the inspiration? If you're looking to create a succinct visual representation for a company, check out the list of ideas below. These little-known strategies can help spark your imagination and inspire fresh logo ideas.
1. Spend a Day Photographing Market Signage
Go out into the world for a day and use your smartphone or a camera to capture signage in stores, in print, and on the street. Other companies' signs, which often include hand drawn and ornamental elements, can help you think of an idea for your own.
2. Go to a Mall and Look at Product Aisles
Spend the day at the mall browsing product aisles. How are the products arranged on the shelves? What is on the packaging? Observing other brands' aesthetic decisions can help you pick fonts, colors, and layouts that speak to the brand you are trying to shape.
3. Step Into the Outdoors and Sketch Shapes from Nature
Nature is full of inspiring shapes — many of which have informed iconic logos. For example, Keebler, Apple, and Twitter all have logos that were inspired by natural shapes. Sketch the shapes you see and determine whether they can inspire your logo's creation.
4. Look at Vintage Arts & Design Books
Get inspired by the days of yore by flipping through vintage arts and design books. Some of the best to check out include Meggs' History of Graphic Design by Philip B. Meggs and Atomic Ranch Midcentury Interiors by Michelle Gringeri-Brown.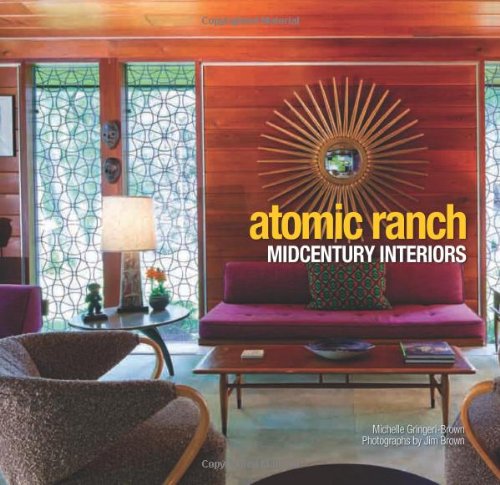 5. Look at Coin and Bill Designs from Around the World
Money is an item that can evoke a location's specific cultural, geographic, and social essence. In designing coins and bills, designers try to capture a place's sense of aesthetic. Therefore, observing the symbols they've used to represent those cultural values and points of view can truly spark novel logo design ideas. To get started, check out these bill and coin designs from around the world.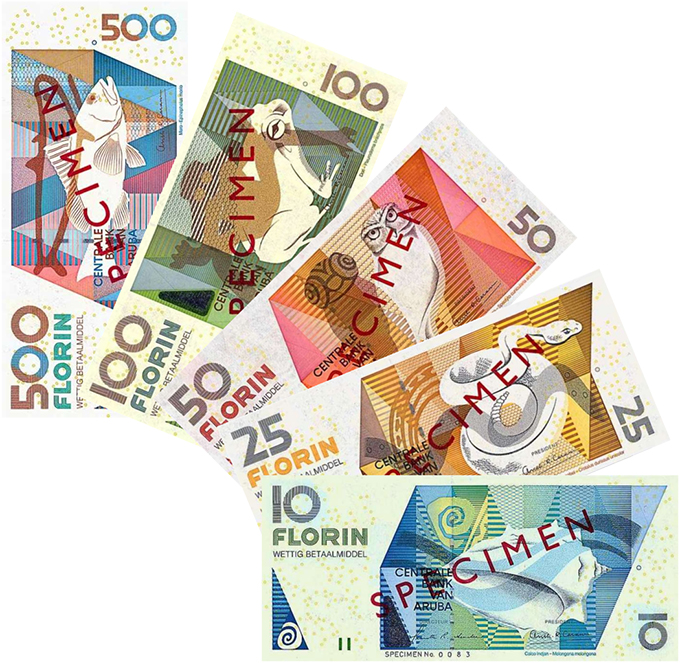 6. Look at Kids' Drawings
It can be easy to approach logo design from a perfectionist angle: you find yourself worrying about pixels, strokes, and vectors — sometimes excessively so. To step outside the lines a little bit, take a look at kids' drawings. Their unbridled creativity, use of color, and abstraction may inspire you. Make sure to check out this article full of original designs crafted by children.
7. Stare at Other Designers' Doodles and Sketchbooks
Find inspiration from what other designers are drawing. When you look at someone's portfolio, you'll run into the final product of a long process that is often not portrayed. Therefore, these polished graphics do little to help you understand the ideation process. For a glimpse into other designers' initial thoughts, check out this blog on Sketchbook Inspiration.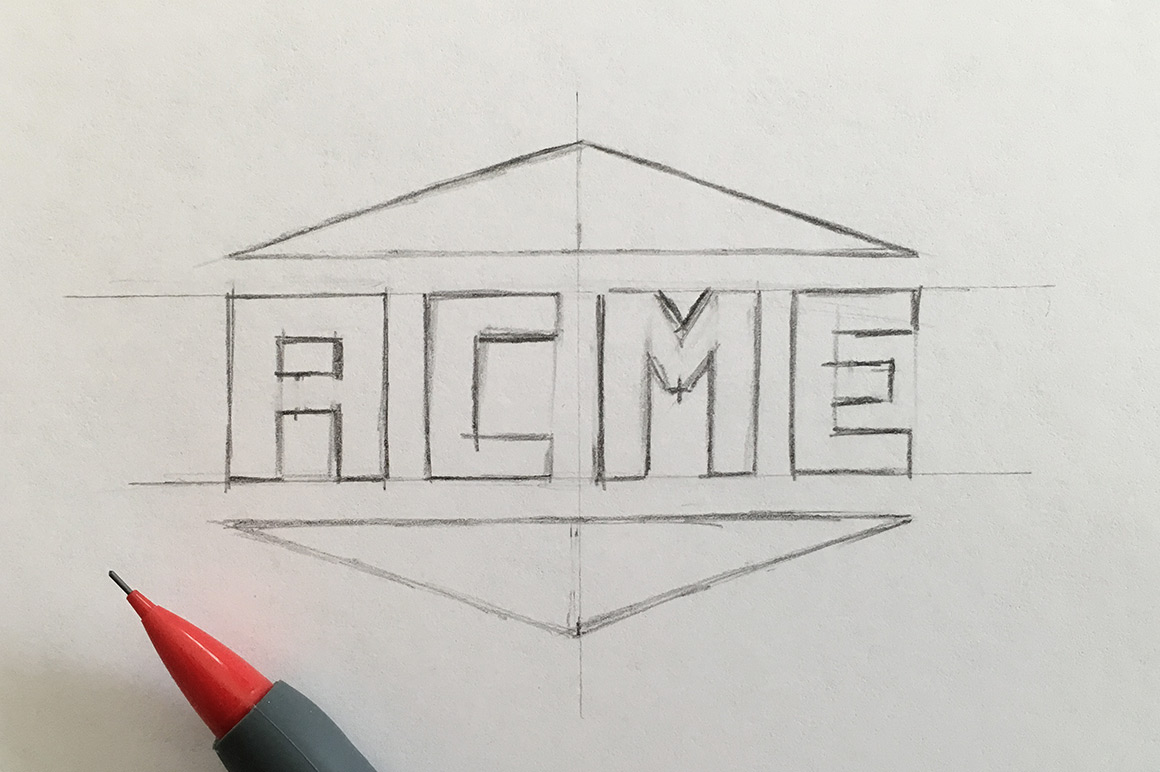 8. Go to a Museum and Look at Contemporary Art
Contemporary art museums are a good resource to see reality from the perspective of a fine artist. While graphic design is more focused on communication, there is plenty to learn from the world of fine arts with regards to abstraction, symbolism, and the use of color. Here is a helpful list of incredible design museums to visit around the world.
9. Try Your Hand at Collaging
Moodboards are a common way to get started with logo design. Make the process easier for yourself by creating a collage. Without the expectations tied to a formal moodboard, a collage enables unstructured thinking. You don't feel compelled to sort images in a specific order, or even consider what the final result will look like — and that is powerful for ideation. Find images and objects in the world and in publications that inspire you, then paste them together on a large piece of paper. The result may inspire your next logo.
10. Look at Other People's Handwriting
Words and typefaces are often an important component of logos. Analyze other people's handwriting to get an idea of what you'd want the words in your own logo to look like. You can also start experimenting with your own handwriting.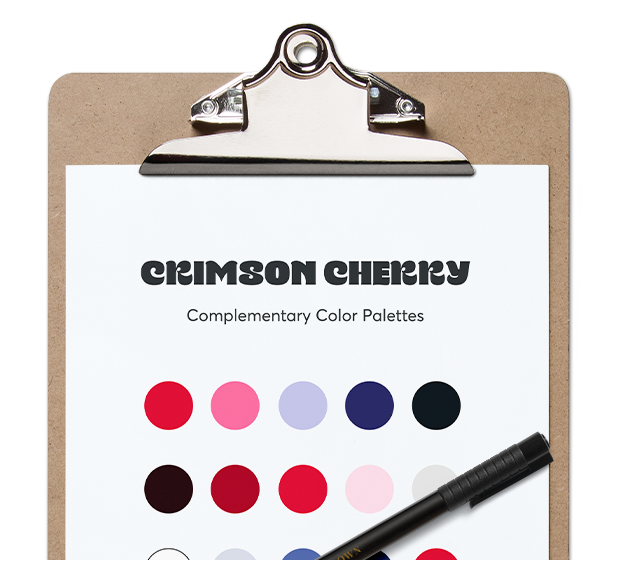 Try our Color of the Season
Download color palettes using Crimson Cherry
Download our set of color palettes in SVG and start using them in your favorite design app.
Download the palettes
11. Indulge in Color Palettes
Find just the right color for your logo by indulging in color palettes. You may just find these dreamy color palettes inspiring.
12. Look at Interesting Tattoos and Graphics
Images appear in more places than print and packaging designs. Try looking at interesting tattoos you see on people's skin or interesting graphics you see in unusual places.
13. Analyze Flags and Their Symbolism
Flags were created to be visual representations of a specific country. Spend time looking at flags and understanding what they stand for. Here's a useful collection of flags from around the world. Something interesting that I've found over the years is that, after removing color and texture, flags look exactly like brand logos — and that's also the role they play in representing a country:
14. Visit a Rubber Stamp Store or a Store That Sells Them
Rubber stamps are all about applying a small, succinct image to something else — and they can be great inspiration sources when you're having trouble with logo layouts. For that reason, check out a rubber stamp store for examples of small, intentionally-designed images. Paper Source has a great selection of rubber stamps and rubber stamp kits.
15. Collect and Appreciate Postage Stamps
There's a reason that people have collected postage stamps for so long. Postage stamps are small items that contain a design that stands for something larger. Furthermore, because they are designed as part of a series, you can learn about visual cohesion and how to tie various brand assets together with color and type. Here are some stamps you can look through from the US Postal Service.
16. Visit a Local Flea Market
At local flea markets, vendors gather to showcase unique goods. Flea markets can be genuine visual delights, since they contain items from a wide range of eras, and thus present an opportunity to look at a great variety of logos.
17. Spend Some Time Looking at Wax Seals
Wax seals often contain a small monogram or symbol. Look at wax seals to understand how they were designed and what images informed their creation.
18. Analyze Patterns in Gift Wrap
Gift wrap patterns are composed of small images repeated over and over. Look at the gift wrap in your house and in stores to get inspiration for your logo.
19. Search Old LP Album Covers
Look at old album covers to get inspiration from all different eras. This collection of album covers may help inspire your next idea.
20. Look at Manhole Cover Designs
You read that right. Most cities brand their manhole covers with some kind of icon or symbol that represents cultural values. Spend some time looking at the images travelers share when they bump into interesting manhole cover designs.
Any other secrets you'd like to share?
There are countless places you can get inspiration for your next logo. I hope these 20 little-known inspiration sources encourage you to try new options next time you have a logo to design, whether it's yours or someone else's. Once you've got an idea in your head, start by putting pen to paper. With a little work, you'll end up with a design that's memorable — and one that represents your brand well.
---
Products Seen In This Post: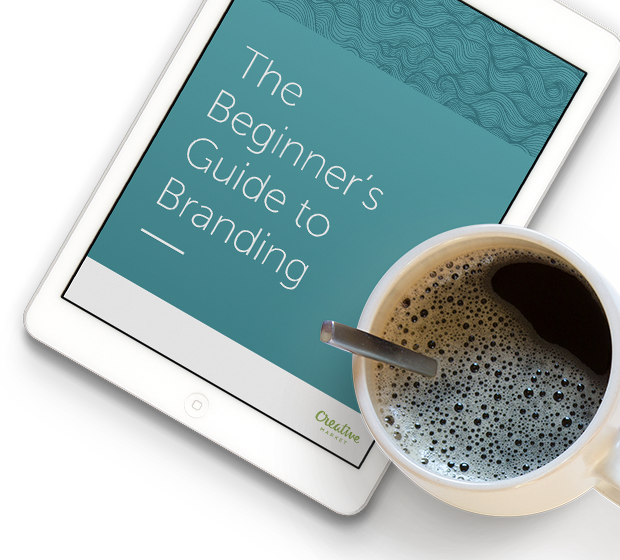 Free Beginner's Guide to Branding
Designing your own brand?
A fun, friendly, FREE guide to build a stellar brand identity.
Download now!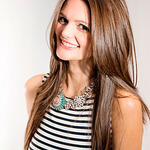 Laura Busche
Brand strategist. Creating design tools to empower creative entrepreneurs. Author of the Lean Branding book. MA in Design Management from the Savannah College of Art and Design (SCAD).
View More Posts