The Most Creative People to Follow on Tumblr
One of the best ways to boost and supercharge your creativity and get inspired is to take in as much stimuli as possible. Go for a walk, watch a movie, read a book, browse through photos, and get your hands on anything to help you learn something new. Becoming more creative is just like training a specific muscle group: the more you work at it, the stronger it gets. The same goes for creativity. By exposing yourself to creative works and surrounding yourself with creative people you'll start to notice yourself thinking outside the box and coming up with unique ideas of your own.
Recently, we brought you some of the most inspirational and creative design gurus to follow on Twitter to spark your creativity. Now, we've compiled a list of some of the most creative an inspirational Tumblr sites out there. Here you'll find incredible designers, examples of package design, intricate typography and much more to get your imagination flowing. We hope you enjoy this list, and be sure to share any sites you feel like we've missed in the comments below.
Branding and Logo Inspiration on Tumblr
Consider the Aesthetic
Consider the Aesthetic is a Tumblr blog dedicated to showcasing the work others have created related to pack design and branding. You'll find everything from creative coffee cup holders to unique book covers on this Tumblr blog.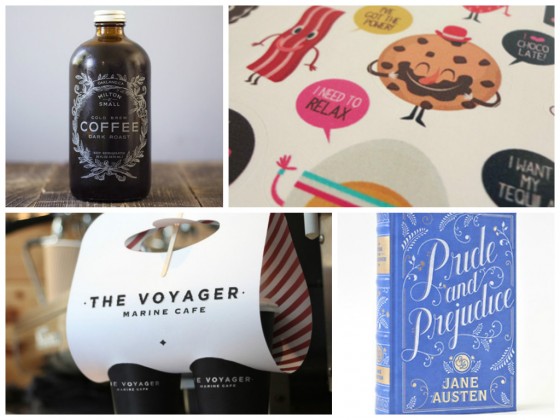 << Click to Tweet >>
JVNK
JVNK is a Tumblr blog that is updated daily to provide fellow creatives with inspiration including, but not limiting to branding and logo designs. They have a massive collection of unique and interesting package and logo designs to help get your creative juices flowing.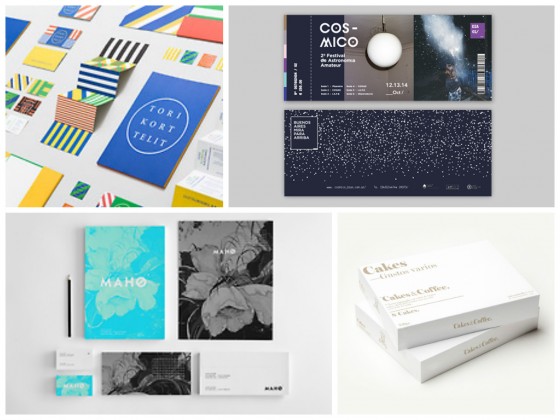 << Click to Tweet >>
Daily Showturation
Daily Showturation showcases branding and identity design from inspiring sources around the web. If you're looking to get started in the branding and identity design world, check out this Tumblr for inspiration to get started.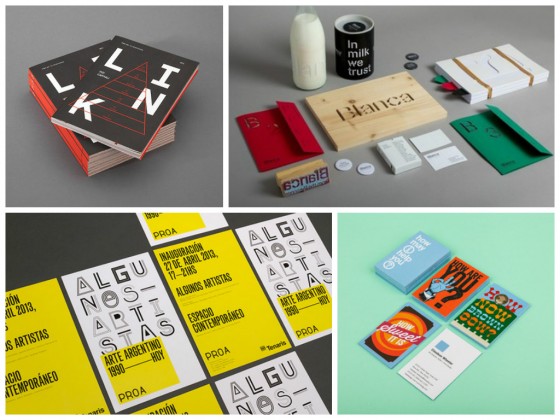 << Click to Tweet >>
Matters of Consequence
Are you looking for the most unique and ingenious package designs? On Matters of Consequence, you'll find the most creative designs that incorporate innovation and creativity into every aspect of the packaging.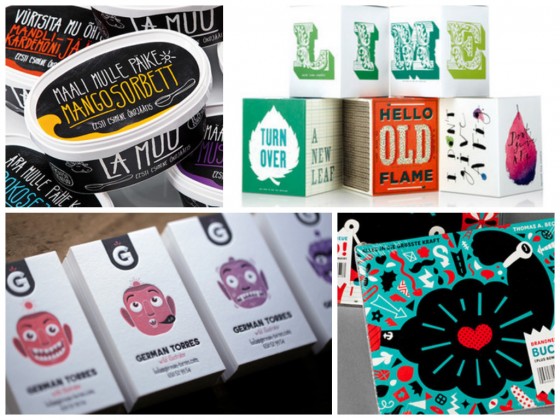 << Click to Tweet >>
Designers on Tumblr
Bobby Haiqalsyah
Bobby is an incredible designer, illustrator, and creative director who showcases his work on his "alter ego" Tumblr. On his Tumblr you'll get to see his creations both hand drawn and created digitally, sometimes there are even pictures of the work he's doing on his computer. Mainly, you'll find impressive letter and typography inspiration housed here.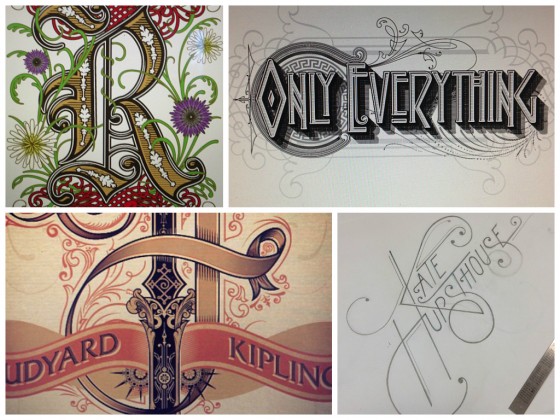 << Click to Tweet >>
Christopher King
Chris is a freelance designer and illustrator that we are proud to have on Creative Market. He creates amazing hand-drawn and digital design resources that are perfect to use for a variety of projects. Chris has done everything from creating beautiful illustrations of Audrey Hepburn to branding and logo projects to resources for other designers. His Tumblr feature some of his amazing freelance work as well as his design available for use by others on Creative Market.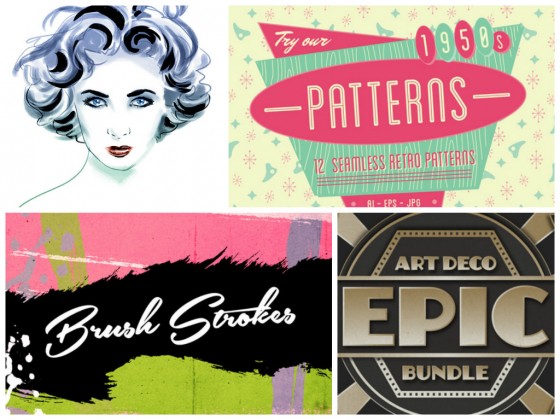 << Click to Tweet >>
Dimiter Petrov
Dimiter is a graphic designer who showcases creative work on Tumblr. You'll find incredible examples of branding and logo design all created by Dimiter.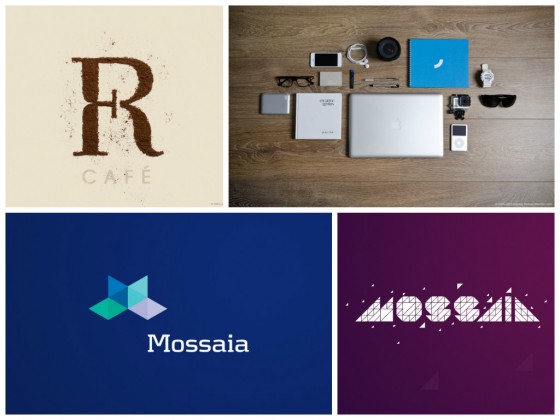 << Click to Tweet >>
Simon C Page
Simon is an incredibly talented designer from the UK who emphasizes minimalism, geometry, and even hints at science fiction in his graphic design pieces. His Tumblr is one of our favorites to follow because he is constantly updating it with his intricate and color graphic design pieces. You'll find incredibly colorful inspiration that you could easily get lost in for hours, similar to the designs featured below.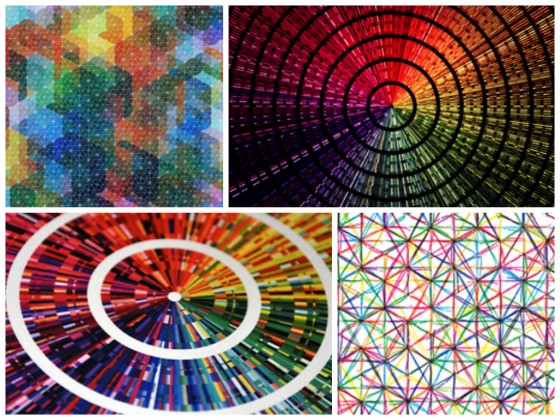 << Click to Tweet >>
General Design Inspiration on Tumblr
Creative Panes
Creative Panes is a Tumblr blog dedicated to providing the world with inspiring images that range from everything to branding and identity design to photography and typography.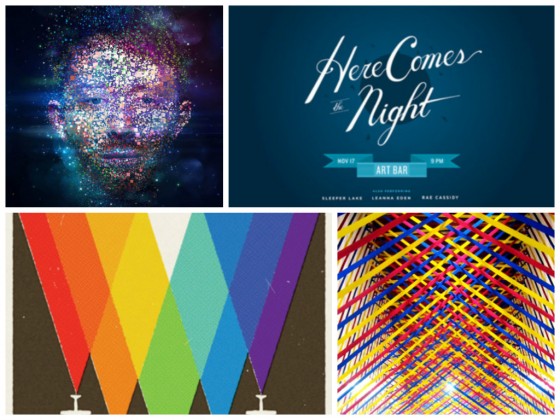 << Click to Tweet >>
Greg Melander
Greg is an Experience Designer who strives to make complex design simple. His Tumblr is a collection of images, and thoughts of his own creation as well as inspiration he has found throughout the web.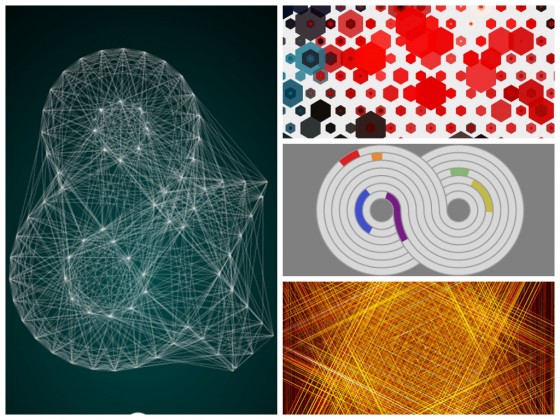 << Click to Tweet >>
TrendGraphy
Trendgraphy is a Tumblr blog dedicated to multiple aspects of design. Here you will find everything from inspirational illustrations and logos to intricate typography and book covers.

<< Click to Tweet >>
You The Designer
You the Designer is a well-known and reputable graphic design blog. Their Tumblr houses incredibly inspirational images from posts found on their site and around the web. You'll find a menagerie of interesting inspiration from a variety of areas in design.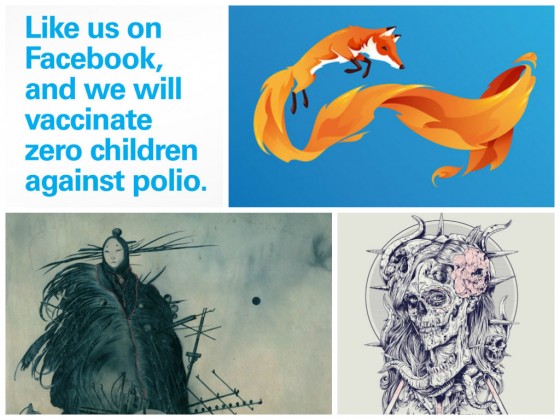 << Click to Tweet >>
Illustration Inspiration on Tumblr
Art & Fashion Illustrations
If you're looking for some art and high fashion related illustration inspiration, there is no place better than this Tumblr. You'll find the latest trends in art and fashion here in the form of intricate illustrations.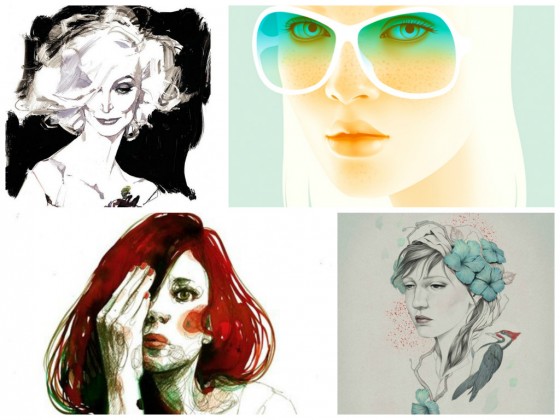 << Click to Tweet >>
Hajin Bae
Hajin is an artist living in Seoul, Korea with a passion for colorful and inspirational designs. Mainly designs found on Hajin's personal Tumblr incorporate a multitude of bright colors and illustrated portraits. Prepare yourself for a fun and bright explosion of color!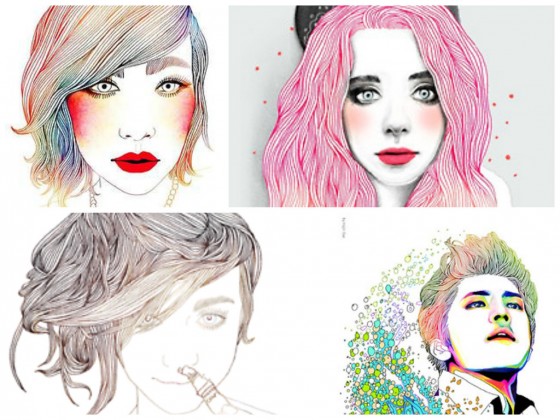 << Click to Tweet >>
Inspiring Illustration
If you want to browse through hundreds of inspiring illustrations from talented artists around the globe, the Inspiring Illustration Tumblr is your future intern obsession. Here, you'll find incredible examples of intricate illustrations that will connect with you on a truly emotional level.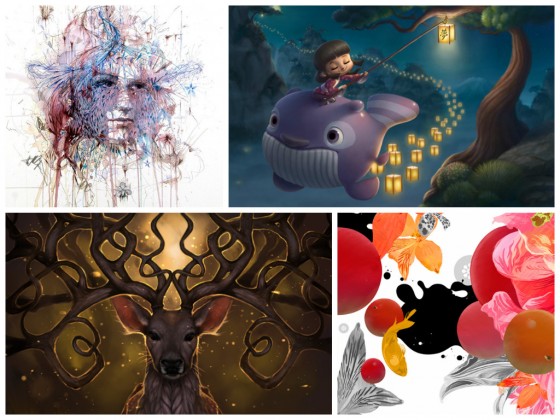 << Click to Tweet >>
Just one Two
Just One Two is a fashion inspired Tumblr blog that curates incredibly intricate illustrations. You'll find delicately hand-drawn fashion and clothing related illustrations on their Tumblr.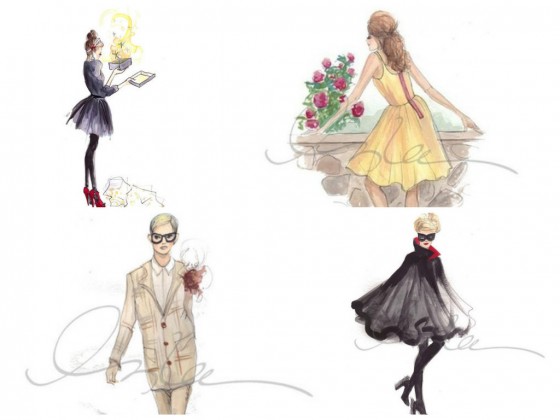 << Click to Tweet >>
The Mighty Pencil
The Mighty Pencil is a non-profit organization that works with artists and illustrators to help them gain recognition for their art. They are currently working with a number of illustrators, and showcase their art on their Tumblr site.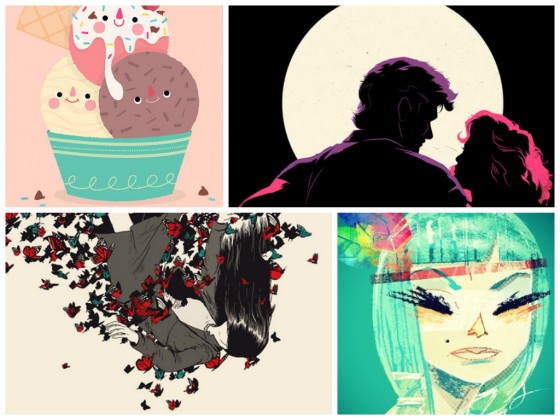 << Click to Tweet >>
Mike Mitchell
Mike is an incredibly talented artist who has a way of just making your heart melt. His Tumblr is the best place to keep in the loop of his latest creations and items he has for sale. You'll find everything from pop-culture icons to cute images and graphics house there.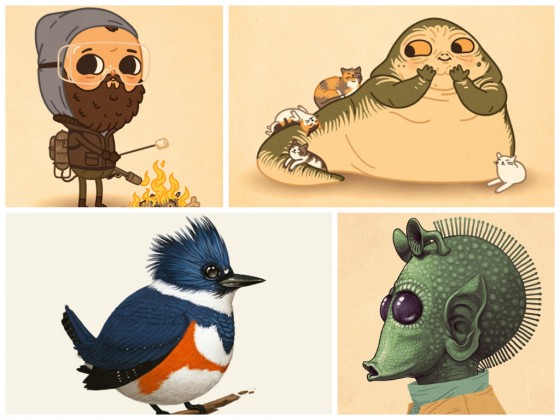 << Click to Tweet >>
Rik Lee
Rik is an illustrator based in Australia and has worked for a variety of clients including Puma, American Express, and Hurley. You'll find his impressive illustrations on everything from clothing to skateboards or even hanging on the wall. His personal Tumblr highlights many of his illustrations as well as clothing and other items featuring his work.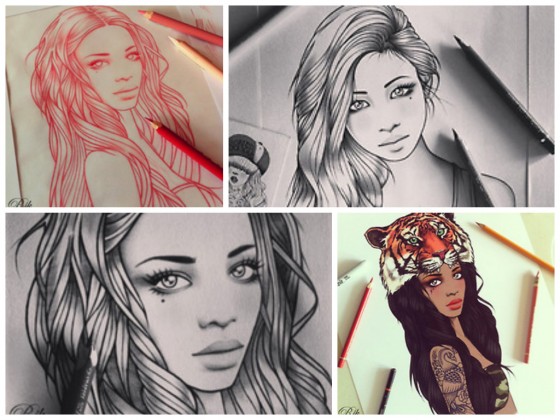 << Click to Tweet >>
Tim Shumer
Tim is an artist from Chicago who creates incredibly intricate sketches and drawings. His pieces are often used as inspiration for personal tattoos, and home art pieces all of which he features on his Tumblr blog (he even says its cool if you use his art as a tattoo as long as you send him a picture).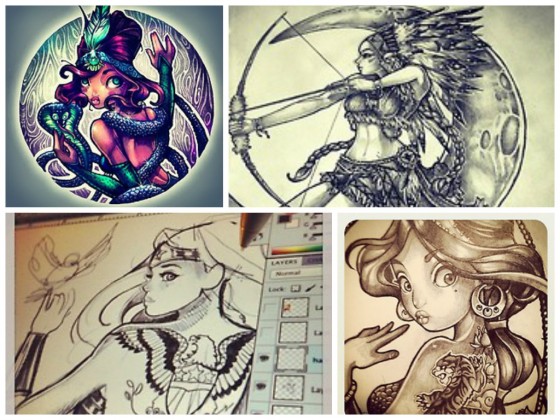 << Click to Tweet >>
Typography Inspiration on Tumblr
BeType
BeType is a Tumblr blog curated by designer Byron G from El Salvador. This Tumblr is dedicated to showing typographic works from around the web, as well as showcasing fonts and typography resources.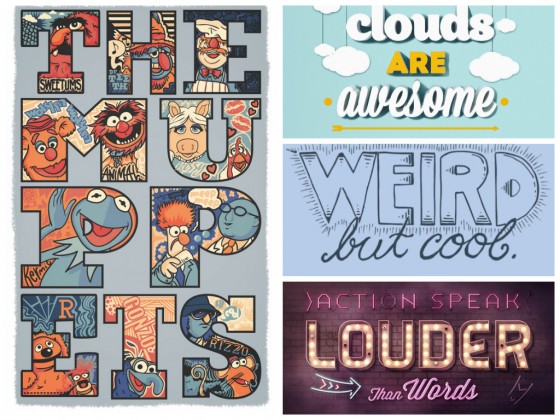 << Click to Tweet >>
Detroit Typography
The Detroit Typography Tumblr is a collection of images taken from around Detroit that highlight the typography choices of the city. This Tumblr is a great source of inspiration if you're a font developer or you want to see typography in action.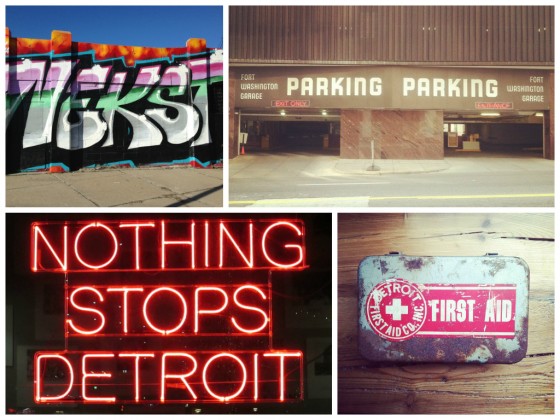 << Click to Tweet >>
Newhouse Design
Newhouse design is a Tumblr blog that is a collection of someone's personal book library. Hundreds of scans of book covers and pages with interesting typography have been scanned and uploaded for your inspiration.
<< Click to Tweet >>
Typographie
Typographie is a Tumblr blog dedicated to the curation of inspirational typography from around the web. Here, you'll find everything from book covers to posters to art prints to product branding. It's a great source of inspiration for creating your own font, or if you just want to see how fonts are used in the real world.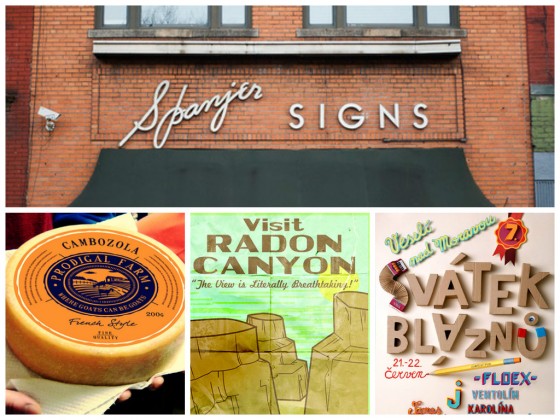 << Click to Tweet >>
Typophile Gangsta
Typophile Gangsta is a Tumblr blog that curates incredibly intricate typography art pieces. Here, you'll find quotes, lyrics, words, phrases, and sayings depicted with beautiful and unique typography.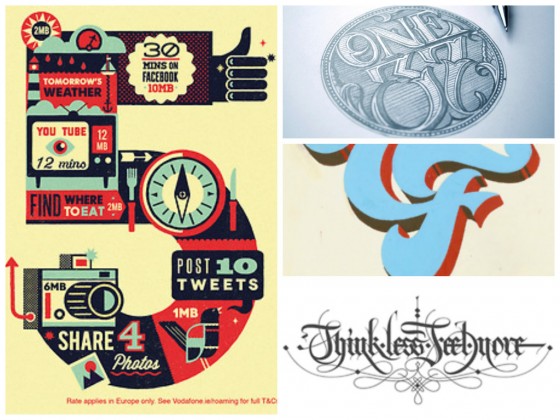 << Click to Tweet >>
The Worship Project
The Worship Project is a Tumblr blog dedicated to 365 days of visual art inspired by worship songs from around the world. Here, you'll find inspirational quotes and lyrics molded together with intricate art.
<< Click to Tweet >>
Getting started with hand lettering?
Free lettering worksheets
Download these worksheets and start practicing with simple instructions and tracing exercises.
Download now!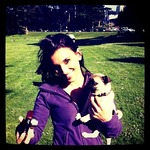 Maryam Taheri
I'm a recent graduate of the University of San Francisco with a degree in Biology and a passion for the creative arts. I love building websites, trying new things, and I have a passion for social media.
View More Posts